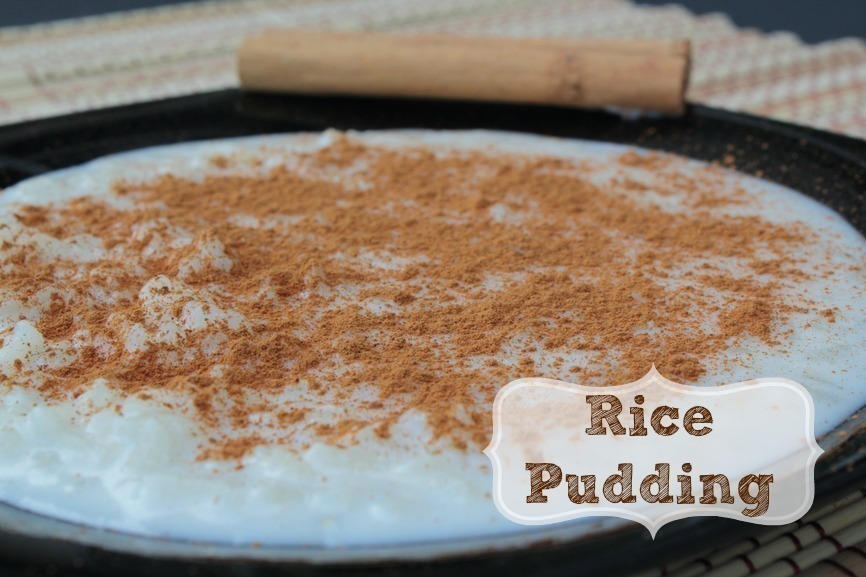 Do you love Rice Pudding? We LOVE it here, and we eat it after dinner and also for Breakfast… my smaller kids love it.
It's relatively easy to make – if we have a FULL day we like to make it in the crock pot, but earlier this week we were strapped for time and didn't plan… we didn't have time to make it in the crock pot and just opted to throw it on the stove.
It turned out just as well, and it took a whole 25 minutes – it cooked while my kids were in the bath.
Not to mention we had a TON of Rice we scored for cheap at Fry's – and a can of Sweetened Condensed Milk in the pantry screaming "Use Me! Use ME!"
Rice Pudding
2015-04-24 16:49:52
Serves 8
Ingredients
1 C. Medium Grain Rice
2 C. Water
2 C. Whole Milk
1 Can of Sweetened Condensed Milk - I use Land O Lakes Creamer
1 T. Butter
1/2 C. Creamer or Half & Half
1 T. Vanilla Extract
Ground Cinnamon & Nutmeg
Instructions
Combine the Rice, Water, Milk, and Butter in a nonstick saucepan
Bring a Boil, then reduce the heat and cover the pan - simmer 25 minutes.
Stir just a few times during the cooking and then quickly re-cover.
Add the half and half or creamer, and then add the Sweetened Condensed Milk, and return to heat - low for 3-5 minutes.
Serve with raisins - if desired.
Adapted from The Pioneer Woman
The CentsAble Shoppin https://www.thecentsableshoppin.com/