Stock up on Salsa at Safeway this week… and FREE Beans too – then grab some cheap sour cream at Fry's & put together this great dip for the Super Bowl.
You won't need a ton of time to make this – and it's so easy even your older children could put it together.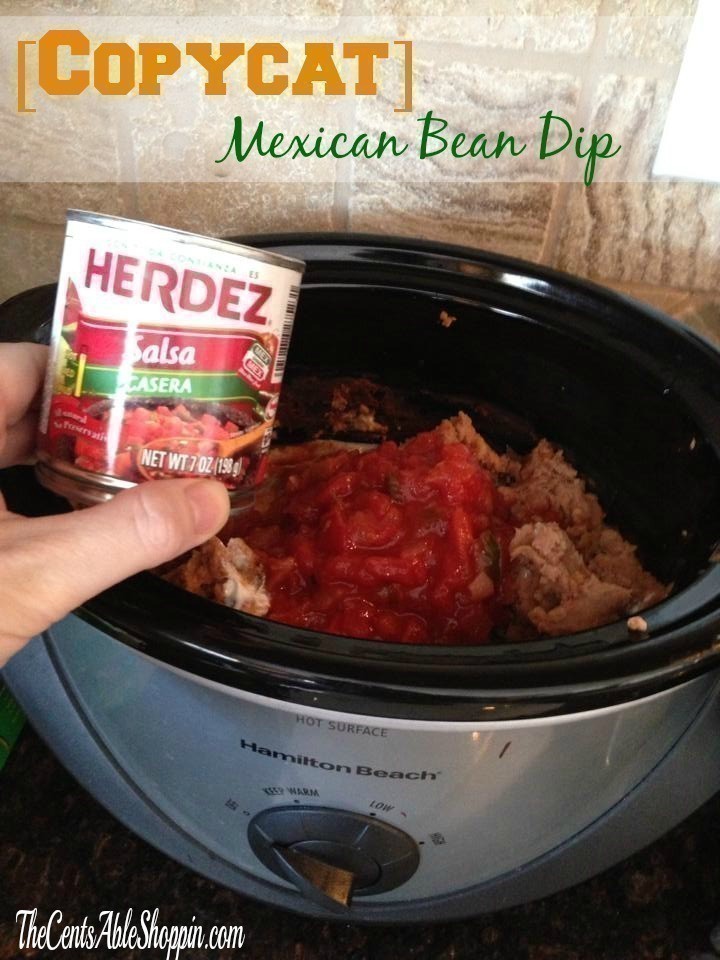 Crock Pot Mexican Bean Dip
2014-07-12 23:19:14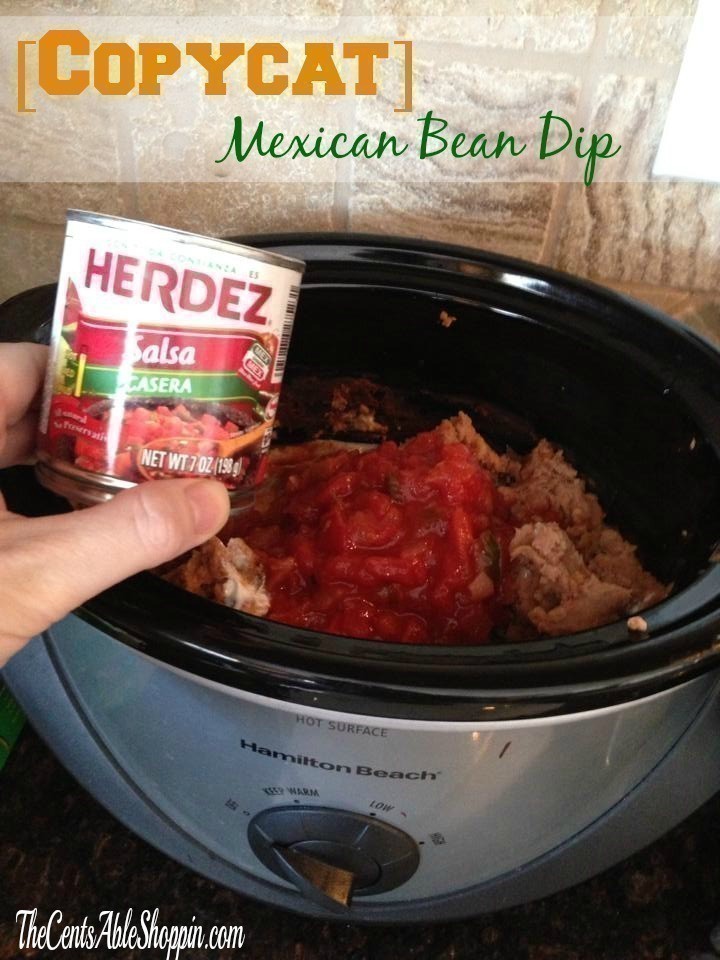 Serves 6
Ingredients
3/4 C. Sour Cream
4 oz. Cream Cheese
1 15 oz. Can of Refried Beans
8 oz. Salsa (Small cans or use Jar variety)
2 C. Freshly Grated Cheese (Monterey Jack or Cheddar)
1 tsp. Cumin
Chili Powder, Salt to taste
Instructions
Add all items to the crock pot.
Turn the crock pot on high for just 1 hour
After 1 hour, turn it on low heat
All items should blend nicely - add salt and/or chili powder to taste
Notes
You can adapt this as needed based on your preference; I made the first batch with medium salsa; the second batch I made with hot salsa and threw in green chiles.
The CentsAble Shoppin https://www.thecentsableshoppin.com/