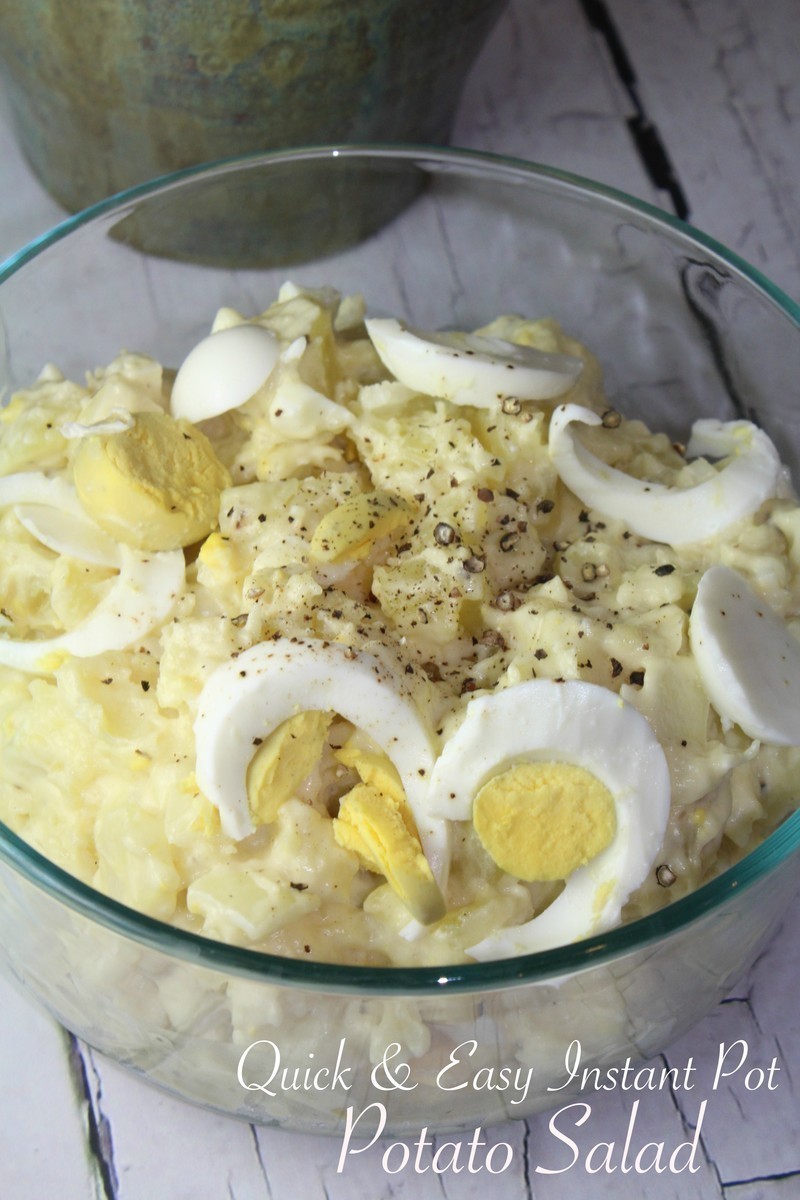 This recipe for Potato Salad is SO easy.. you will want to make it all the time – really, you will. You will wonder why you ever bought potato salad to start with.
Potato Salad is going to be pretty popular here for us over the next few months as the weather continues to get warmer. People will have picnics and barbecues, and everyone LOVES potato salad. Right?
Absolutely.
Even better is when you can make it in the Instant Pot – it takes minutes. Literally – just minutes.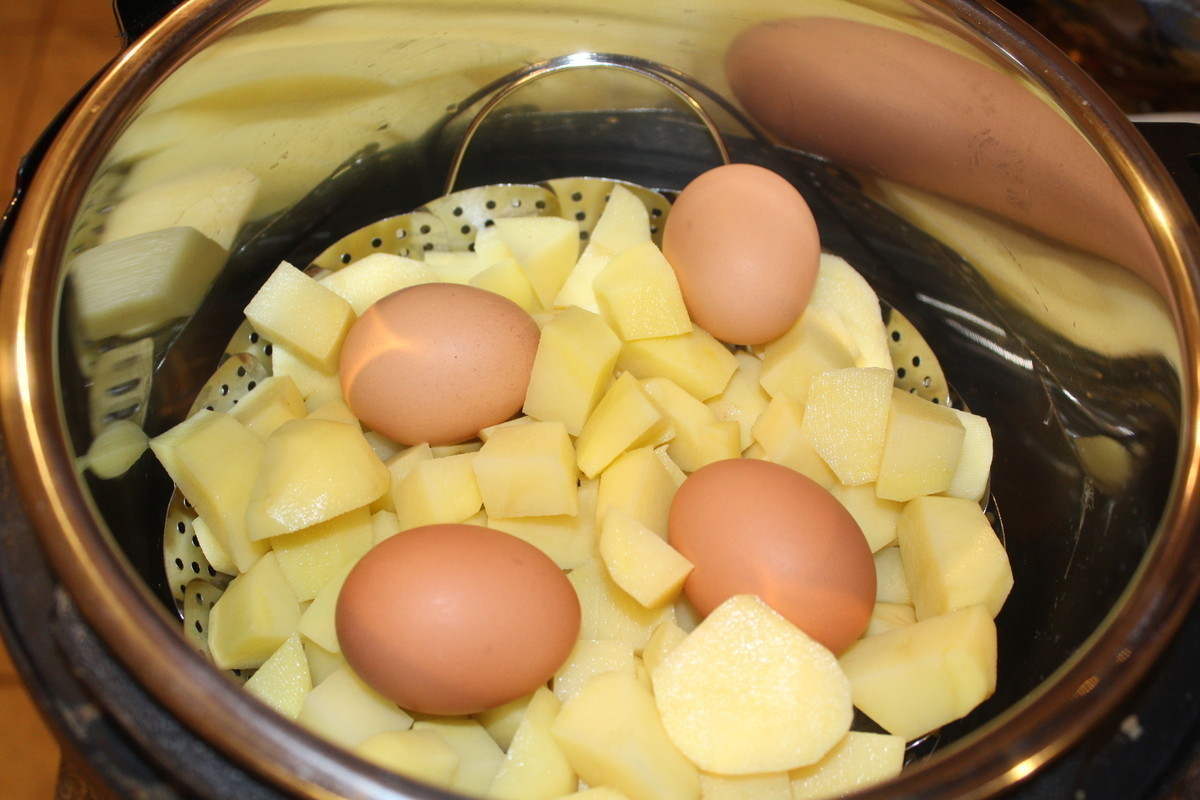 To make it easier on yourself, cook the eggs WITH the potatoes – four minutes is all that is needed before you quick release, and then plunge those eggs into ice cold water and let them cool while you get the dressing ready (my daughter did that part while I did the other stuff).
You could realistically have have this done in ten minutes, as long as you don't get sidetracked. I got sidetracked because my kids all wanted stuff, so I found myself making this, while making 4 plates of food, and it was hard to focus.
Quick & Easy Potato Salad in the Instant Pot
2016-03-14 05:28:39
Ingredients
5-6 Medium Russet Potatoes, peeled, and cubed
4 eggs
1 1/2 C. Water
1/4 C. chopped onion
1 C. Mayonnaise
2 Tbsp Dill Pickle Juice
1 Tbsp Ground Mustard
1 Tbsp Parsley
6 drops Dill Essential Oil (we use Young Living)
Salt/Pepper to taste
Instructions
Put the steamer basket in the Instant Pot.
Add water and then potatoes, with eggs.
Lock lid, push Manual and High for 4 minutes.
When the 4 minutes is up, quick release.
Turn off the Instant Pot, and remove the lid.
Put the eggs into ice water to cool immediately, and then dump the potatoes in a serving bowl and combine with the dressing ingredients.
Once the eggs have cooled, peel all 4, then dice 3 to mix in the salad. Use the last one to garnish the top.
Add salt/pepper and parsley - top with the remaining egg, and then refrigerate one hour before serving.
Adapted from Pressure Cooking Today
The CentsAble Shoppin https://www.thecentsableshoppin.com/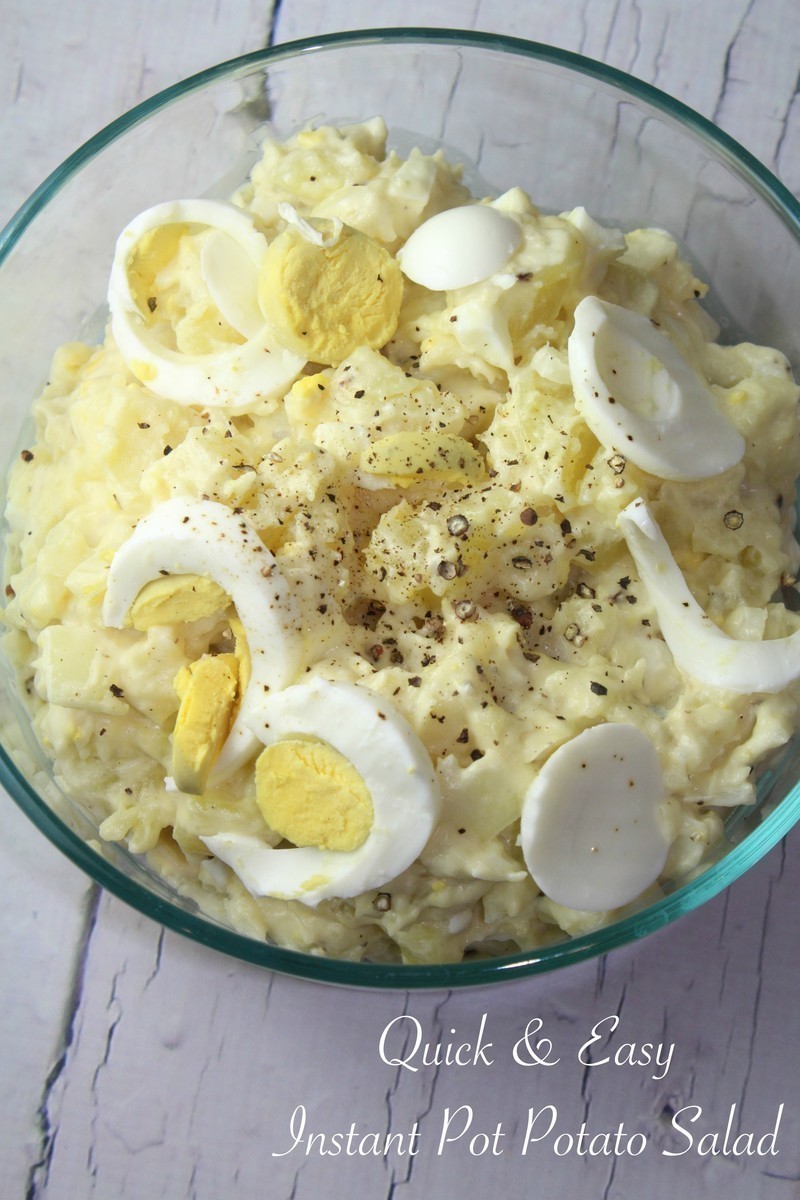 The Dill Essential Oil is not required in the recipe but used out of personal choice. Though we love incorporating them in our baking. We use Young Living and wouldn't recommend anything else. Read more here.
Related Posts: