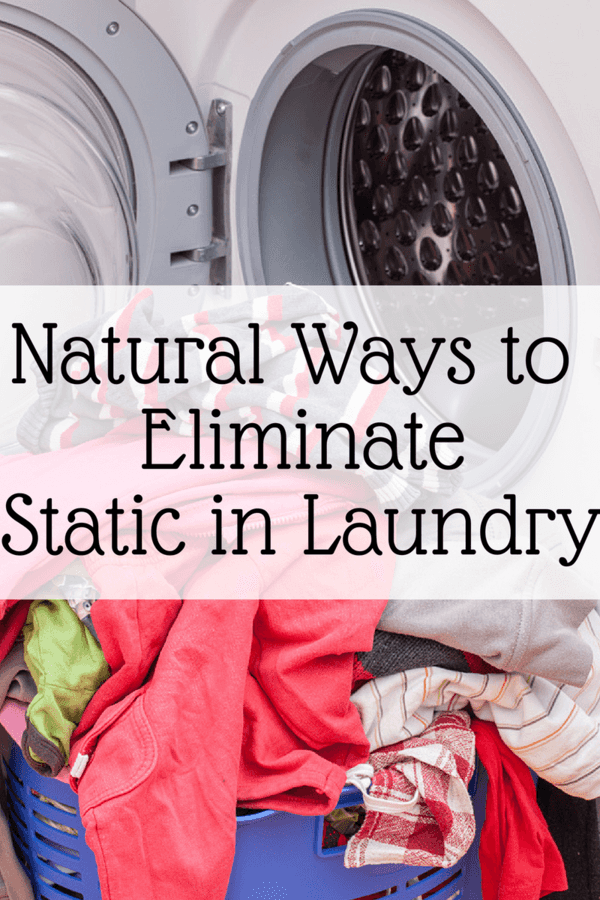 One of the first ways many people green up their laundry routine is by tossing out the dryer sheets and dumping the liquid softener.
I'll be honest and tell you that I never really was a dryer sheet snob, I honestly never used them, nor did I use softener. It wasn't ever something I really ever bought and I never worried about static because I didn't really get much static to start with.
Dryer sheets and softener are a rather large industry – most people buy these items, and some people buy them in bulk at Costco each month.
Dryer Sheets are one of the most dangerous things to have in your home and part of your laundry routine – the chemicals that go into dryer sheets are very toxic. .. they actually rub over the clean laundry and then onto your skin when you use your clean towels and wear your clothes.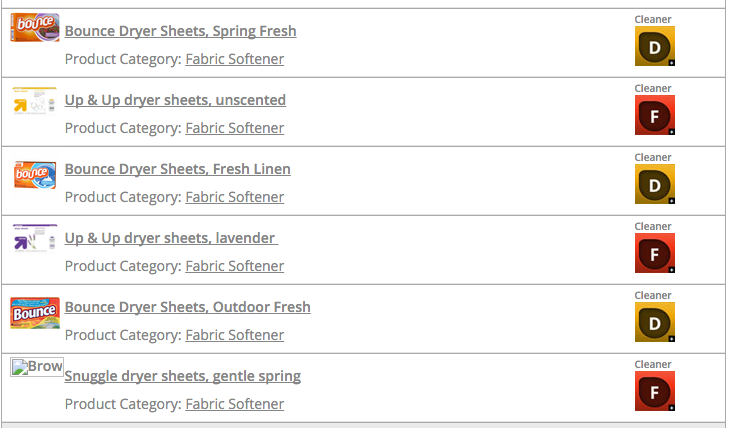 The EWG rating on Dryer Sheets is a rather prominent wake up call – ditch those in favor of more natural solutions.
One of the best natural solutions to dryer sheets is Wool Dryer Balls. One of the biggest concerns from people who consider dropping their softener sheets in favor of wool dryer balls is static.
In clothing, static cling occurs from static electricity, which is usually due to rubbing as in a clothes dryer (the triboelectric effect). It is especially noticeable when humidity is low, allowing static electricity to build up. (Source)
So how do you get rid of static cling – or, how do you eliminate the likelihood of getting static on your clothes from your clothes dryer?
Lower the Drying Time
Over-drying clothes ups the likelihood that you will have static on your clothes. When all of your clothes are dry, then they lack moisture – creating an opportunity for static electricity to form. Try to stop the dryer when your clothes dry instead of allowing them to continue to tumble – creating more and more static.
Vinegar Fabric Softener
Vinegar is probably the most economical and effective fabric softener. It serves the dual purpose of acting as a softener and as a means to reduce static. When your items are completely dry, the smell will dissipate and you will have had no idea that you even poured softener in the washer for the rinse cycle.
It's really easy to use – instead of putting softener in your washer, pour 1/4 – 1/2 C. vinegar.
Wool Dryer Balls
Wool Dryer Balls are a wonderful alternative to dryer sheets – they absorb moisture in the dryer, making the dryer a humid environment and allowing the static to dissipate. We have SIX of these, and my kids love to think they are "theirs" for throwing around the house.
It's a constant battle.
Wool Dryer Balls are great because they also reduce the dryer time as well. You can add 5-6 drops of Essential Oil to one of the dryer balls for scent, and I recommend using 6 dryer balls for best results.
Hang Clothes to Dry
This is feasible for some items but clearly not effective for everything. It might work for a small family but if I was to do this with 7 of us then laundry would be a never ending process (it already is… but this would make it worse!)
I would suggest hanging synthetic items or those light items on a laundry line or on a drying rack. Then dry the larger items separately.
Use Safety Pins
It might sound odd, but if you attach a few (2-3) safety pins to a sock and throw in the dryer, the sock will act as a channel for that electricity. Simply attach the pins to a sock as it comes out of the wash and throw it in the dryer with the clothes.
Use Soap Nuts
Soap Nuts are amazing for washing clothes – we have quite a large bag here in our home that we use if we run out of our current detergent. To use them, drop 5-6 in a mesh bag and toss in the laundry as the cycle starts.
Soap nuts have many anti-static properties, and they double as a laundry soap too. You should always use them with hot water, and remember that they will not "suds" up like regular laundry detergent.
Vinegar on a Rag
Once your clothes are done in the washer, transfer to the dryer, then throw in a rag that is sprayed down with vinegar – the vinegar will help keep the static down and the smell will dissipate before the clothes are done drying.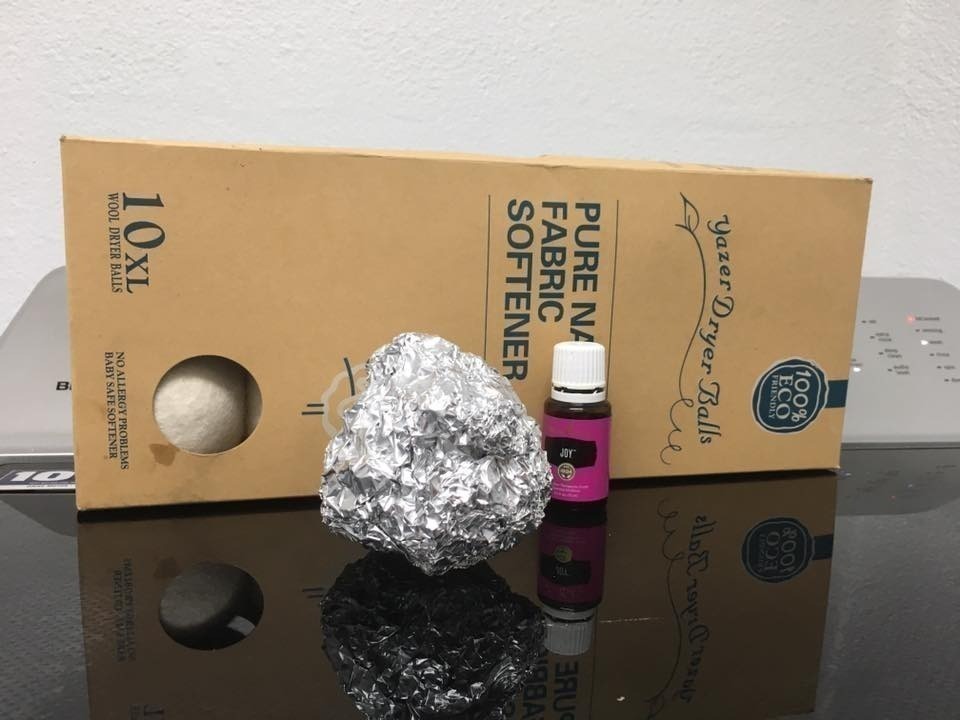 Aluminum Foil
A wad of aluminum foil balled up and thrown in the dryer can work amazingly well. It's not loaded with toxic chemicals, though I will admit I'm not sure if it is releasing other harmful ingredients as it floats around inside the dryer with the clothes.
Your aluminum foil ball may last several months, and get smoother with time. It's relatively easy to replace as long as you have more foil.
Some people use tennis balls.. but I wouldn't jump so quick to throw them in your dryer, as many have been shown to have lead. Unless you know 100% that yous are lead-free, or you buy eco-friendly non-toxic tennis balls I would use caution. Even then, you may as well invest in wool dryer balls because the cost will be comparative.