Learn how to make these adorable Lilac Bunny Easter Soaps with a few simple ingredients and the beautiful scent of Lilac – perfect for Easter and spring!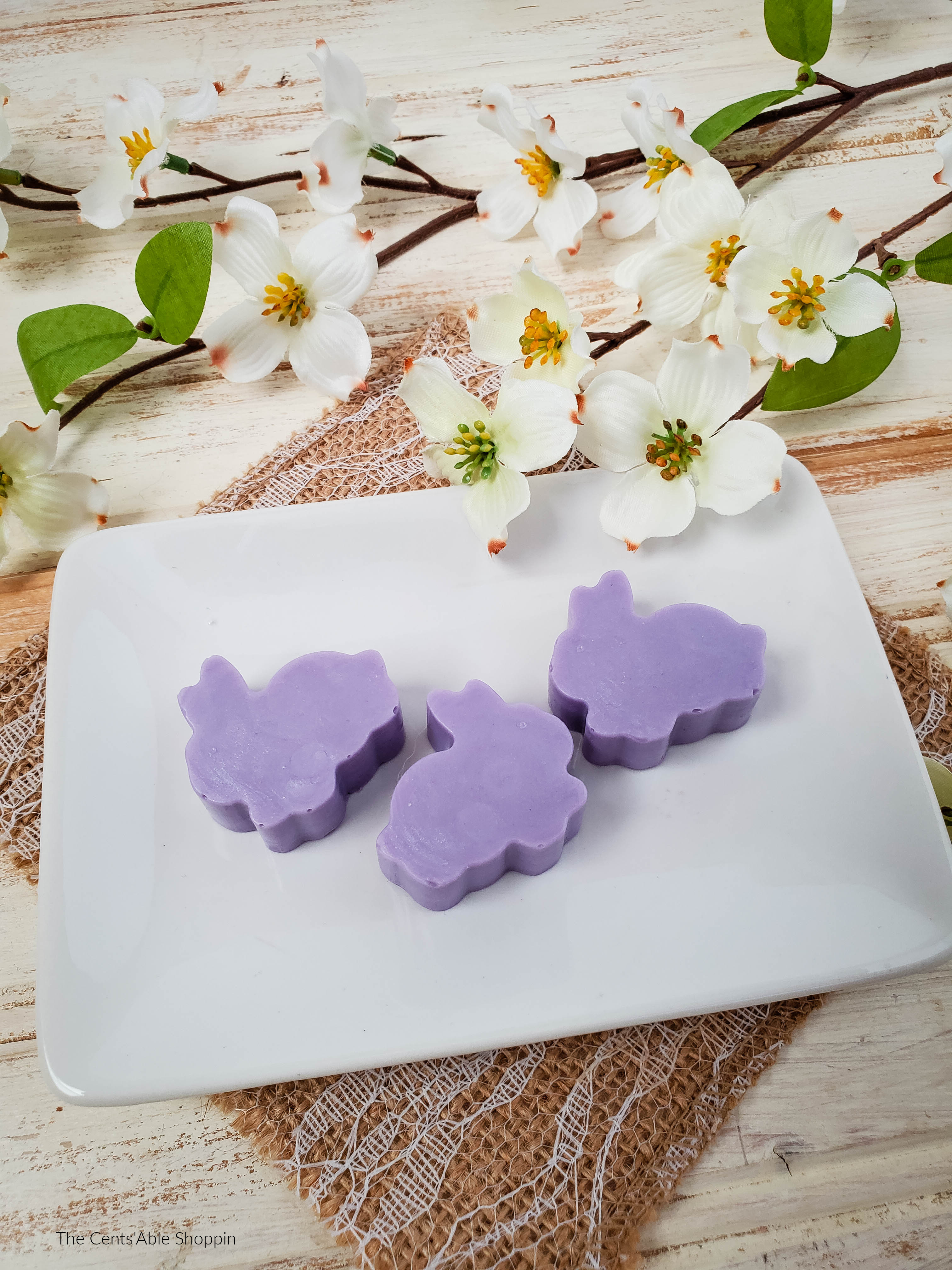 Making melt and pour soap is one of the easiest beauty DIYs. If you shop at your local Dollar Tree or Walmart, you'll often find inexpensive silicone molds around the holidays.
Since Easter is approaching, I found this bunny silicone mold at my local Walmart. It was the perfect size for cute, holiday-themed Easter soaps for children of all ages. Besides — who doesn't love a really good bath with fragrant soap?
These cute little bunny soaps are scented with lilac fragrance oil. They are the perfect size for small kiddos for the bath tub.. if you aren't up for lavender mica, feel free to use a different color powder.
Lilac Bunny Soap
Disclosure: Some of the links below are affiliate links. This means that, at zero cost to you, I will earn an affiliate commission if you click through the link and finalize a purchase.
Supplies: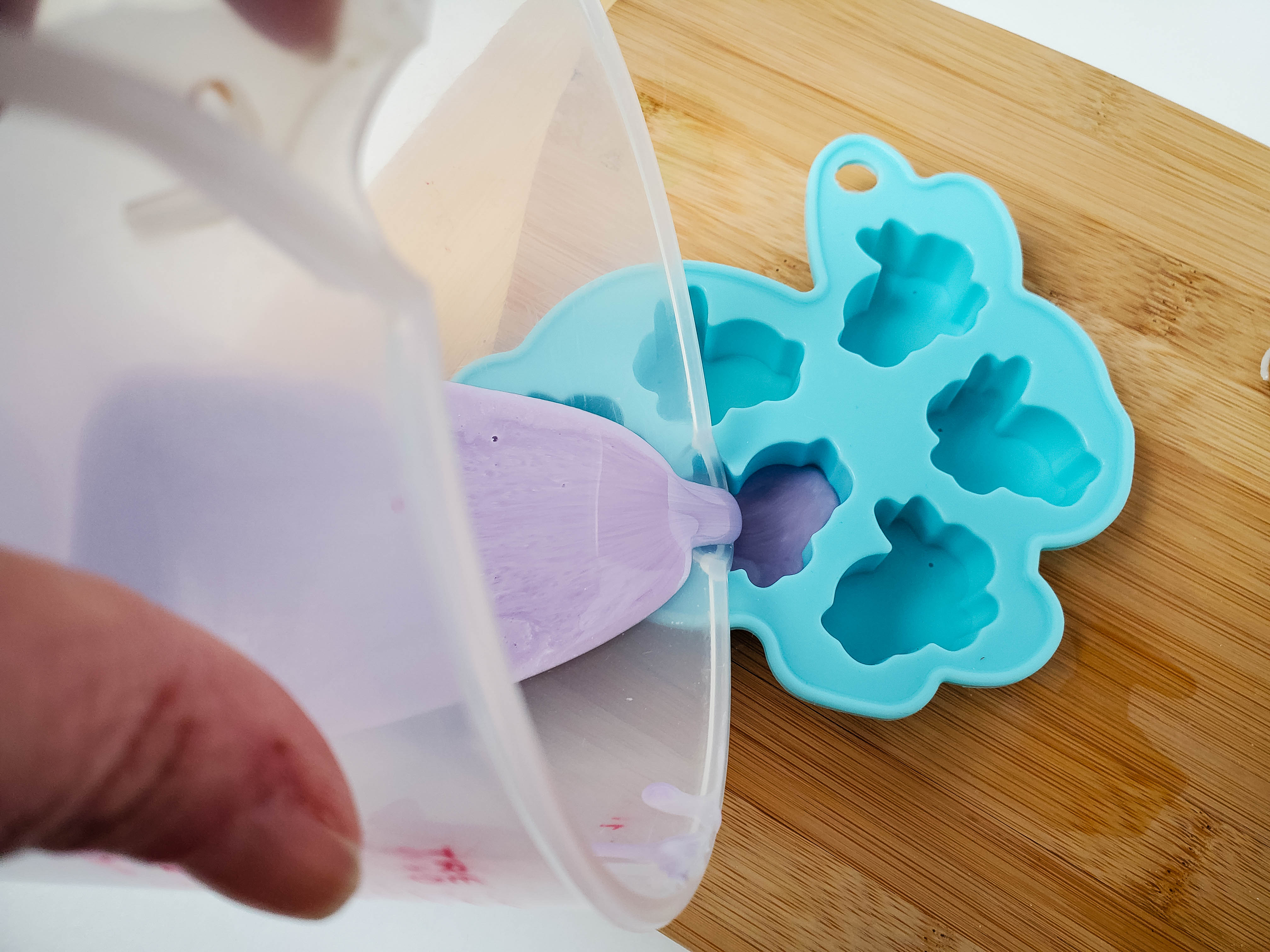 Directions:
To get started, cut the soap base into 1×1 inch cubes and place into a measuring cup. Add a small amount of rubbing alcohol and the mica to a small bowl and stir well until fully combined.
Heat soap base in microwave for about 15-20 seconds and stir well. It should all be melted, but if not, heat for another 5-10 seconds until it is completely melted.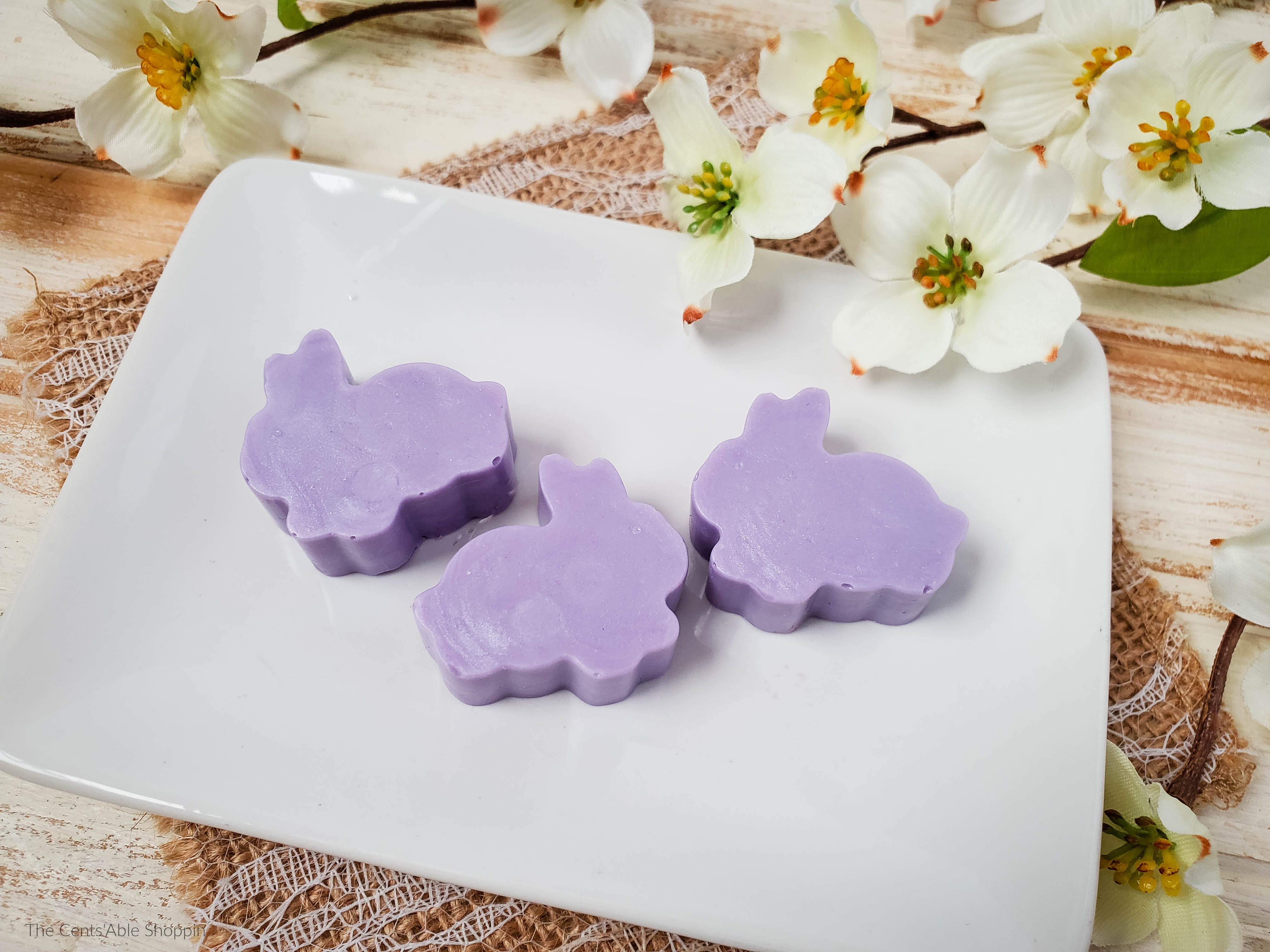 Add liquified mica and fragrance oil. Stir well, then pour into the mold and allow to set for 30 minutes.
Carefully pop out of the mold and wrap if giving as gifts.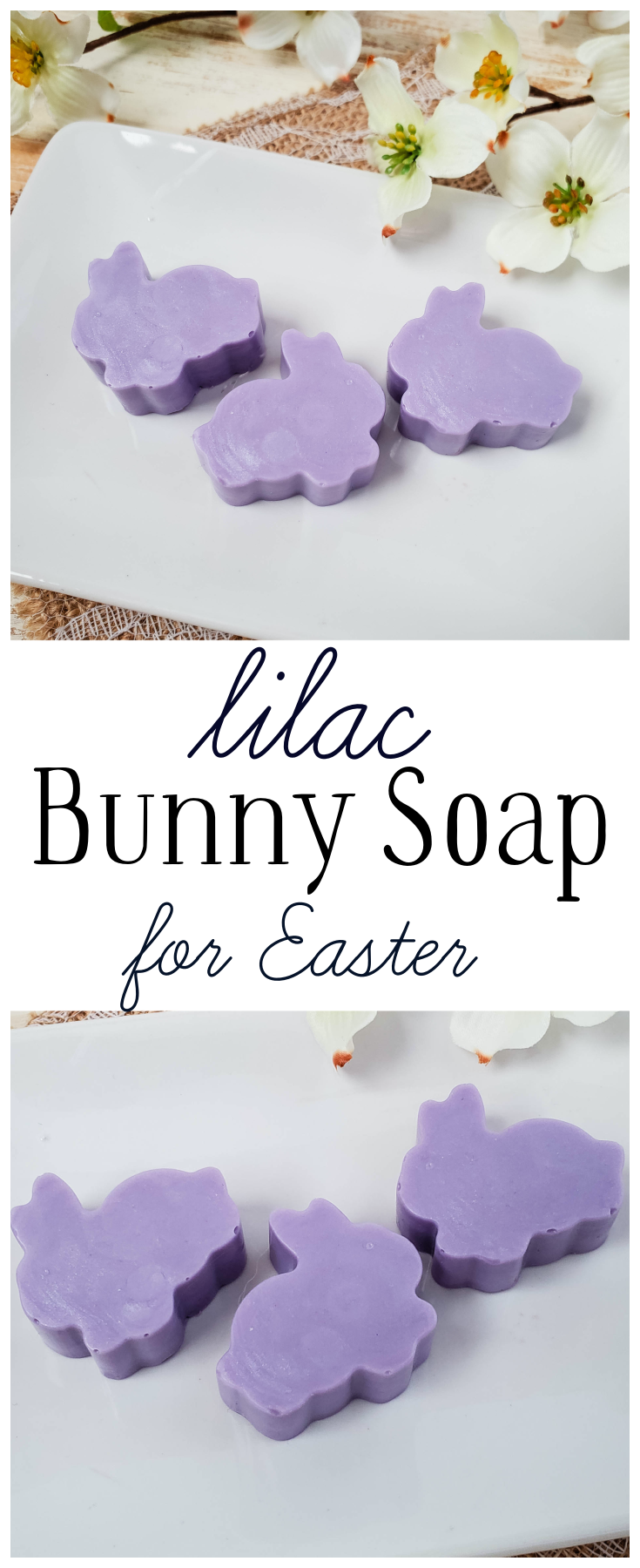 Have you ever made custom soaps via melt and pour? If you are looking for more projects, check out these ideas: