There are many reasons for homeschoolers to visit LEGOLAND. See our tips for visiting LEGOLAND Florida for homeschool families… from tickets to educational opportunities and more.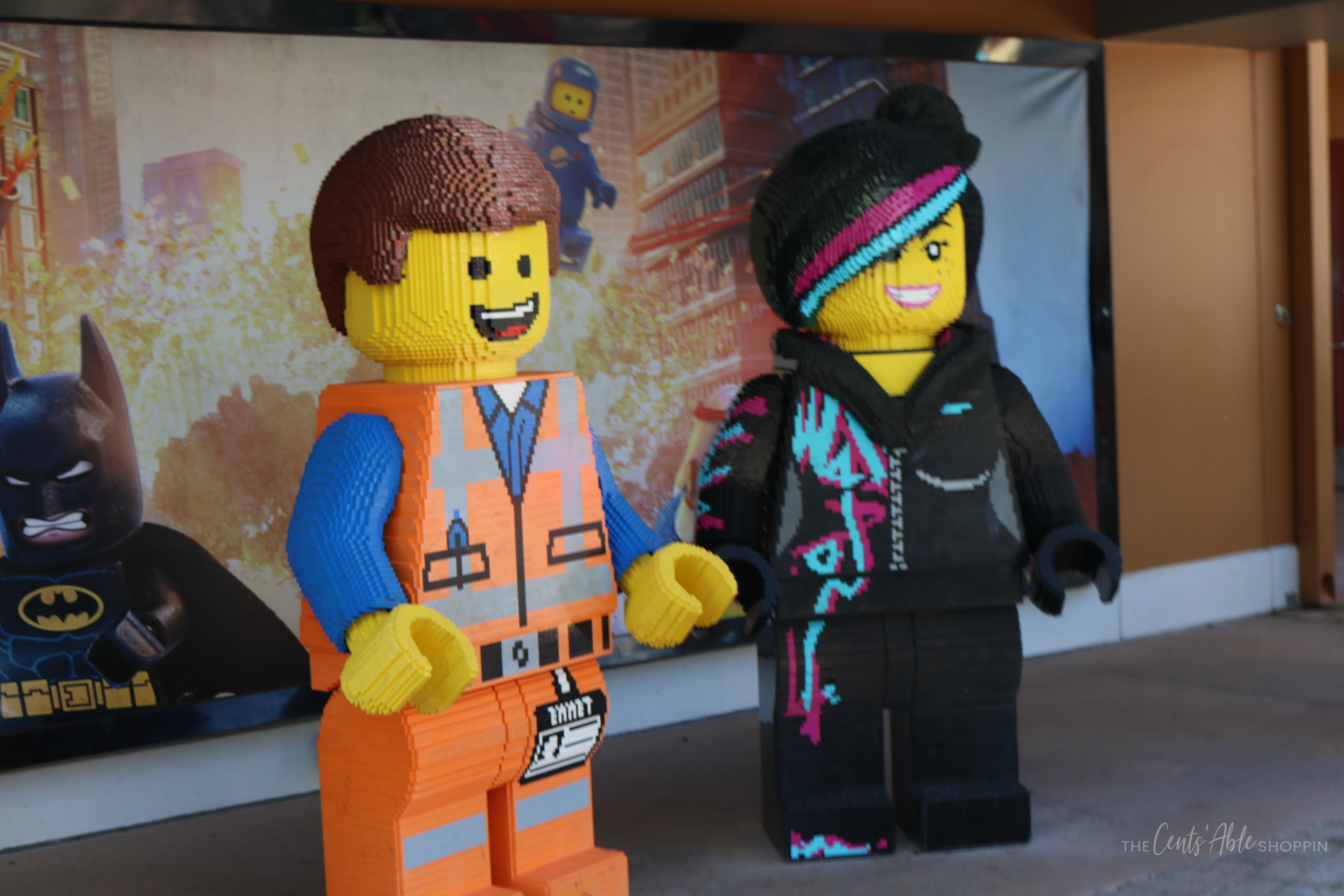 LEGOLAND theme park is located in Winter Haven, Florida, and is not too far from the Orlando- Kissimmee area where the Disney parks can be found. If you are planning a visit to one or the other, it makes a great family trip to combine the two if you can.
If you are a homeschooling family, theme parks are a great way to do some "school" outside of your norm. It can also get your family out and involved in things together.
You can even not mention the word "homeschool" and just let them think it's a vacation day, but they are still getting some awesome learning experiences in.
Homeschool Dates Through the Year
LEGOLAND has homeschool dates just about every week of the year. You can go online and search LEGO Homeschool Days and find the full calendar so you can plan. The rates are very discounted, and they hold these on days that are less crowded too. Normally the lines and crowds are truly not bad.
The fall is the best time to go because the crowd is low and the temperature is nice.
They also offer group tours and classes if you are organizing this for a group and not just for your own family.
4-D Movie Theater
When you first come into the park there is a fun little town-like area that is the central part of the park. This is where most of the shops and eateries are. Also, the 4-D movie theater is there, and it shows a few different movies each day, so check the times for that if you want to do one. It's a great way to break up the day and sit down and rest for a few, too.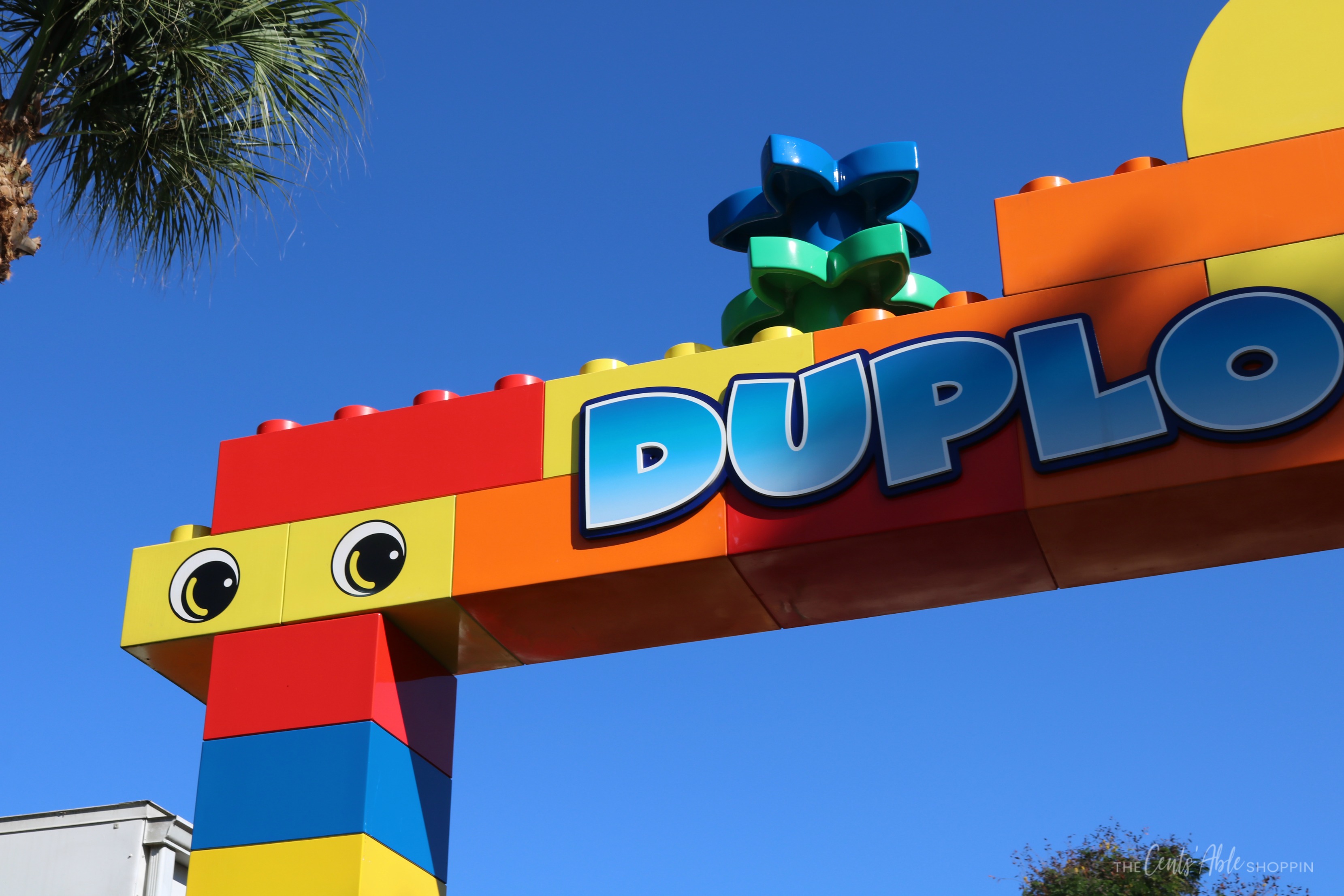 Duplo and Splash Areas
The best thing about LEGOLAND for a homeschooling family is that there are things to do together and sections that are more geared for specific ages. If you have really little kids, there is a Duplo area that is adorable, with lots of giant bricks that look just like the toys. Find also kiddie rides and even a splash area.
If you go during the months of about April through September, it will be hot and they may really enjoy the splash area to cool down.
There are some areas with more mixed-aged rides, like the Dino coaster being across from the jeep safari ride. Split up if needed, but in many spots throughout the park you'll find options like this side-by-side.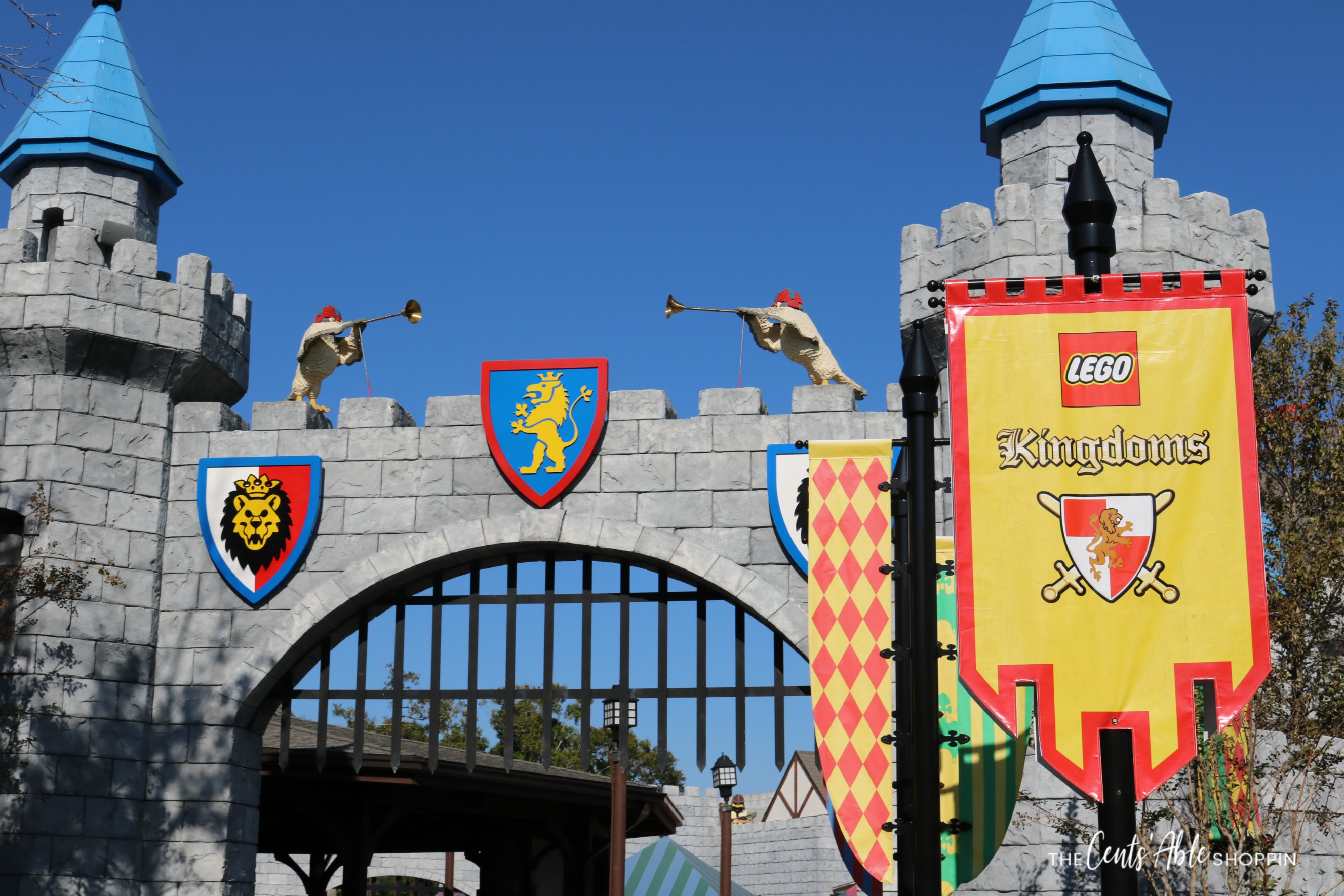 Ninjago, LEGO City and Castle Areas
The Knights and Castle area has a coaster as well, with a horse riding one beside it for younger ones.
The adventure section has a fun indoor shooting game ride that everyone can ride together and then compare scores at the end. As you go towards the back of the park there are larger sections of rides and activities that several ages can do:
Ninjago area

Technic area

LEGO City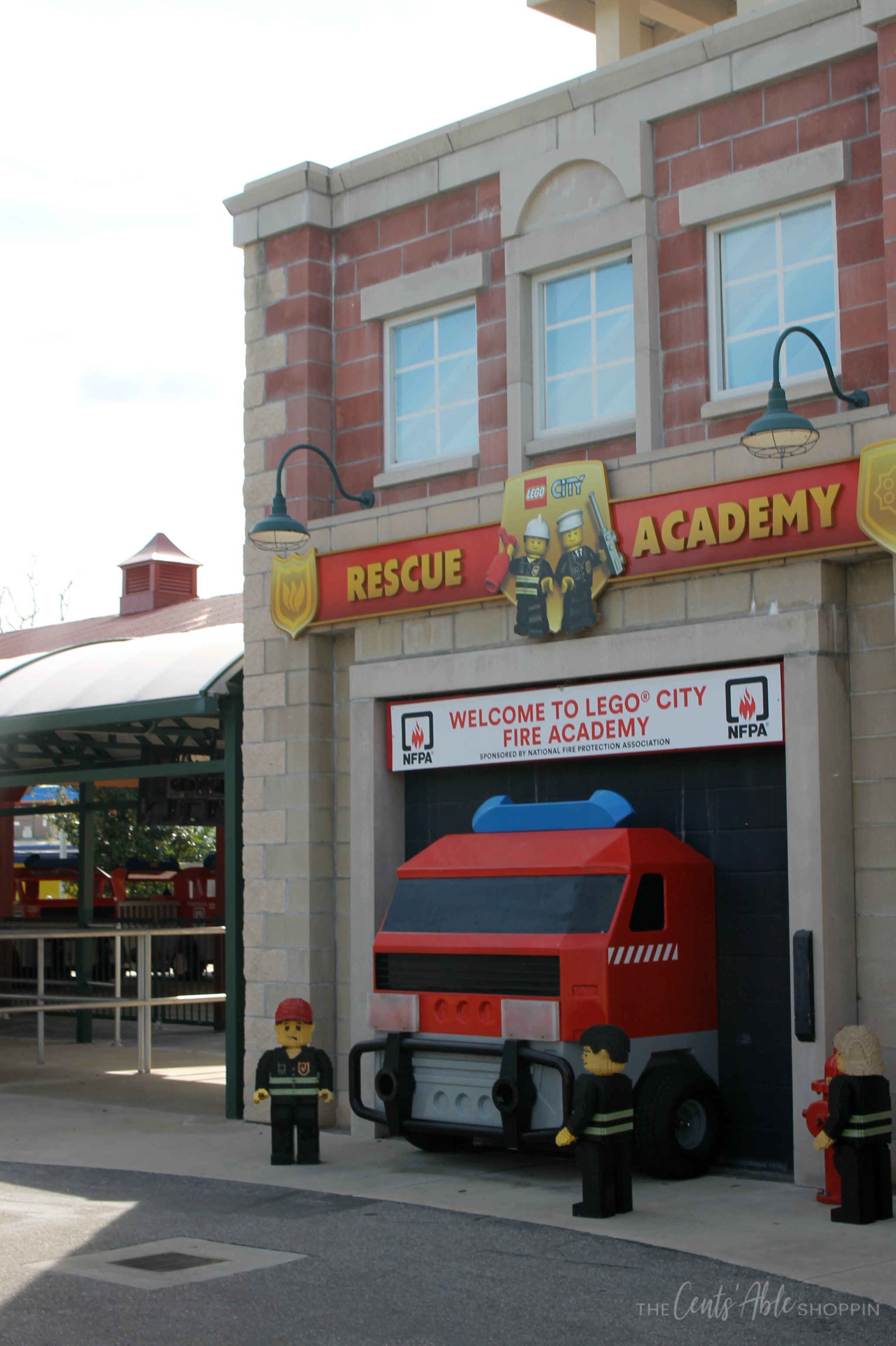 The Ninjago has a fun interactive game-style ride that everyone can ride. But what's really cool is the entrance area that has a climbing wall, spinning game for kids to climb on and a brick display that they can play at.
The LEGO City area has several smaller kid-friendly rides as well as the driving school (for ages up to 12). Towards the back of this area is the best roller coaster in the park with a kiddie play area directly across.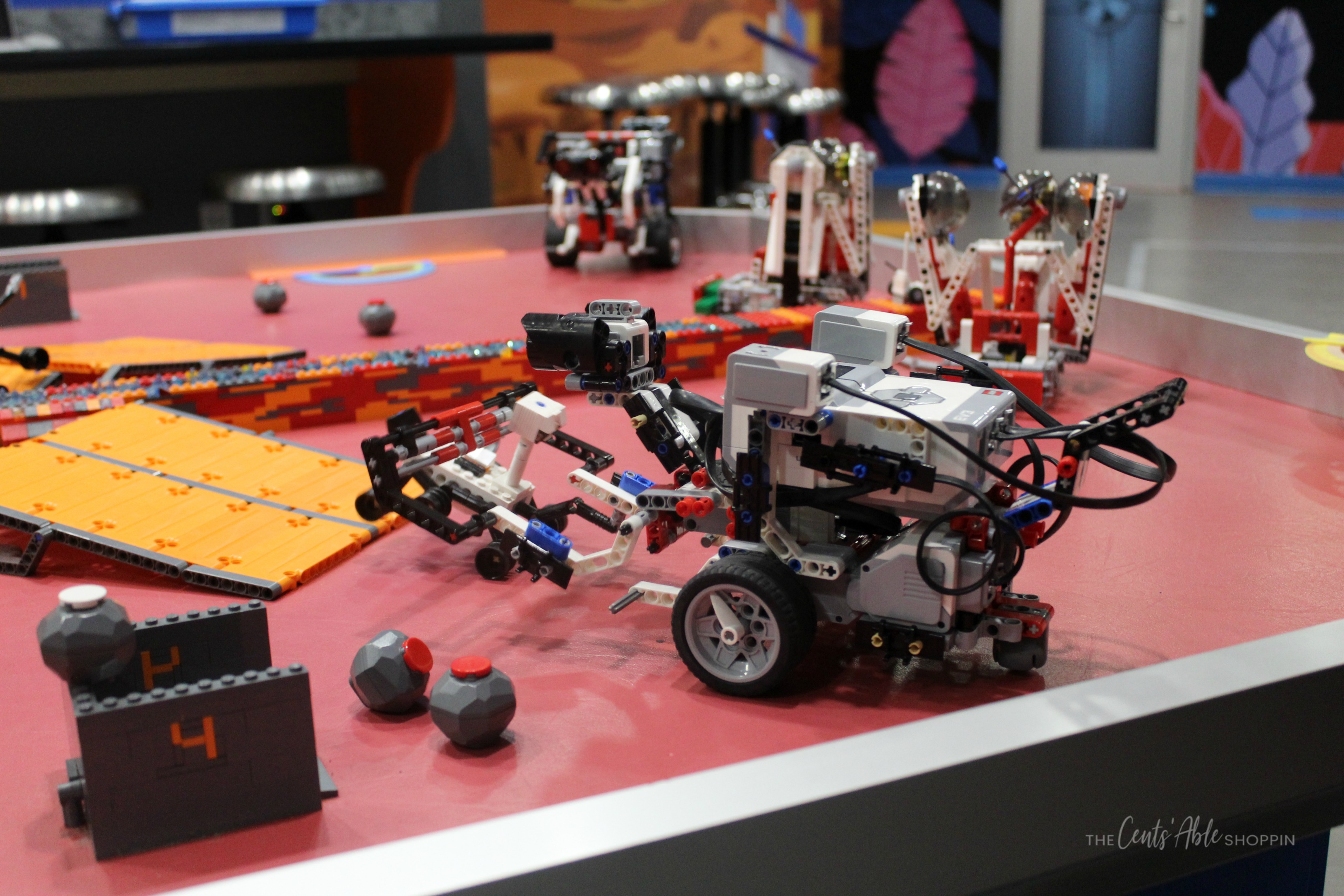 Imagination Zone and Vehicle Build
One of our favorite parts of LEGOLAND is the Imagination Zone – and it's mostly indoors. There is a larger drop style ride that has a pulley system on the seats so the kids can race each other on it and they love it.
Next door to it is the building that has 3 areas inside that you will want to check out. One has racing ramps where your kids can build vehicles that either they fly down on a pulley or add wheels to and race down.
This is an awesome way to have them learn about weight and balance and speed, and they can keep trying things out to see the results.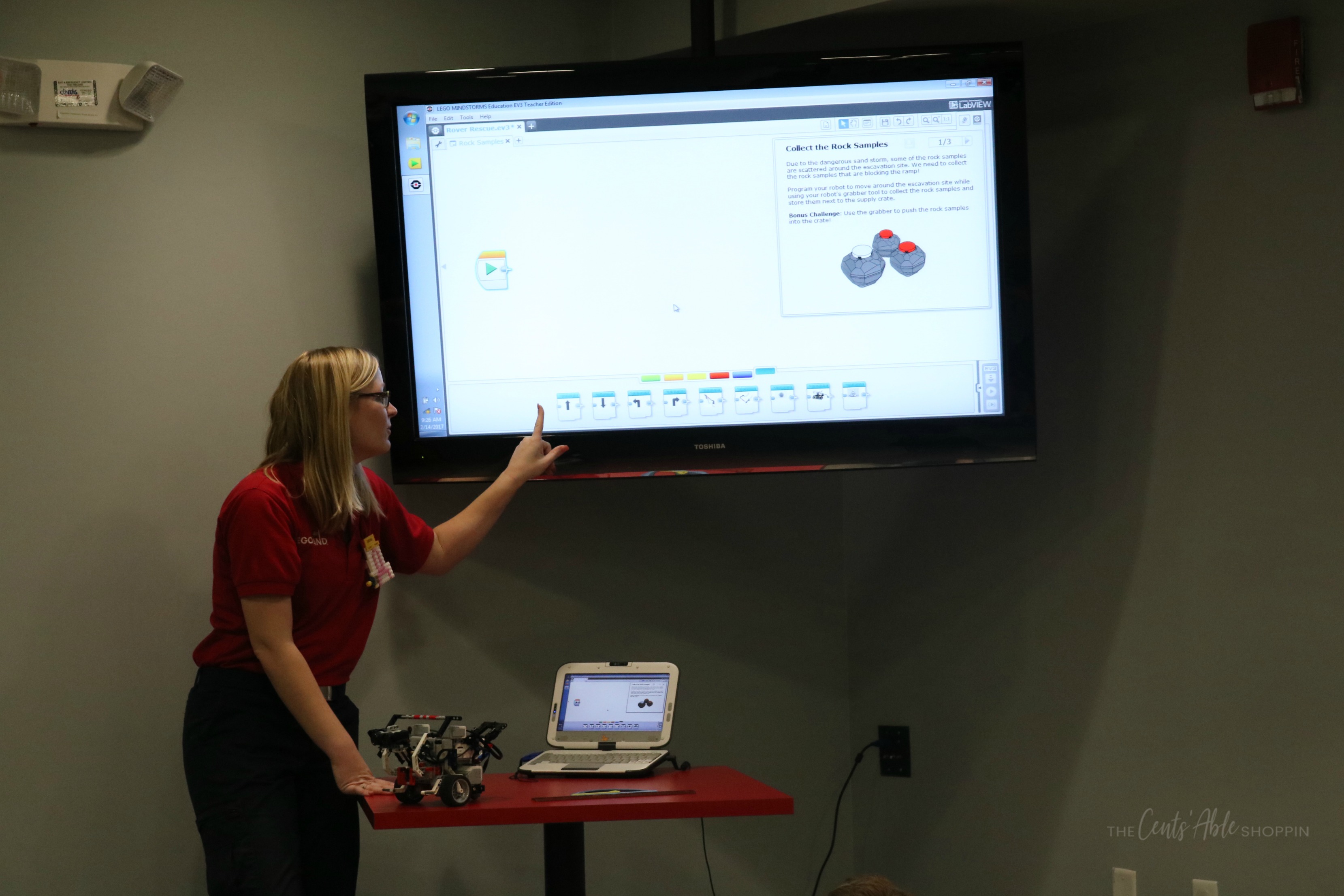 Kids Classes and Tower Builds
There is one section with LEGO buildings right next to it that are table-top style, with loose bricks around. The kids can play with them, turn lights on, add bricks to them, then do shake tests and energy related lessons. They can build towers and run the shake tests to see how well they stand up.
There are also a good number of educational experiences at LEGOLAND:
Tall Towers (grades 1-3)
Milo's Journey (grades 1-3)
LEGO City 500 (grades 2-4)
Hurray for Hollywood (grades 2-5)
A Space Rescue (grades 4-5)
Asteroid Impact (grades 5-6+)
Kids can do computer coding, and work with the interactive robotic LEGO sets. If your kids have done classes before, just ask. They may be offering a few types that day. These classes are a lot of fun for even the parents to watch and learn from. The classrooms are very nice and secluded, and you almost forget you're in a theme park.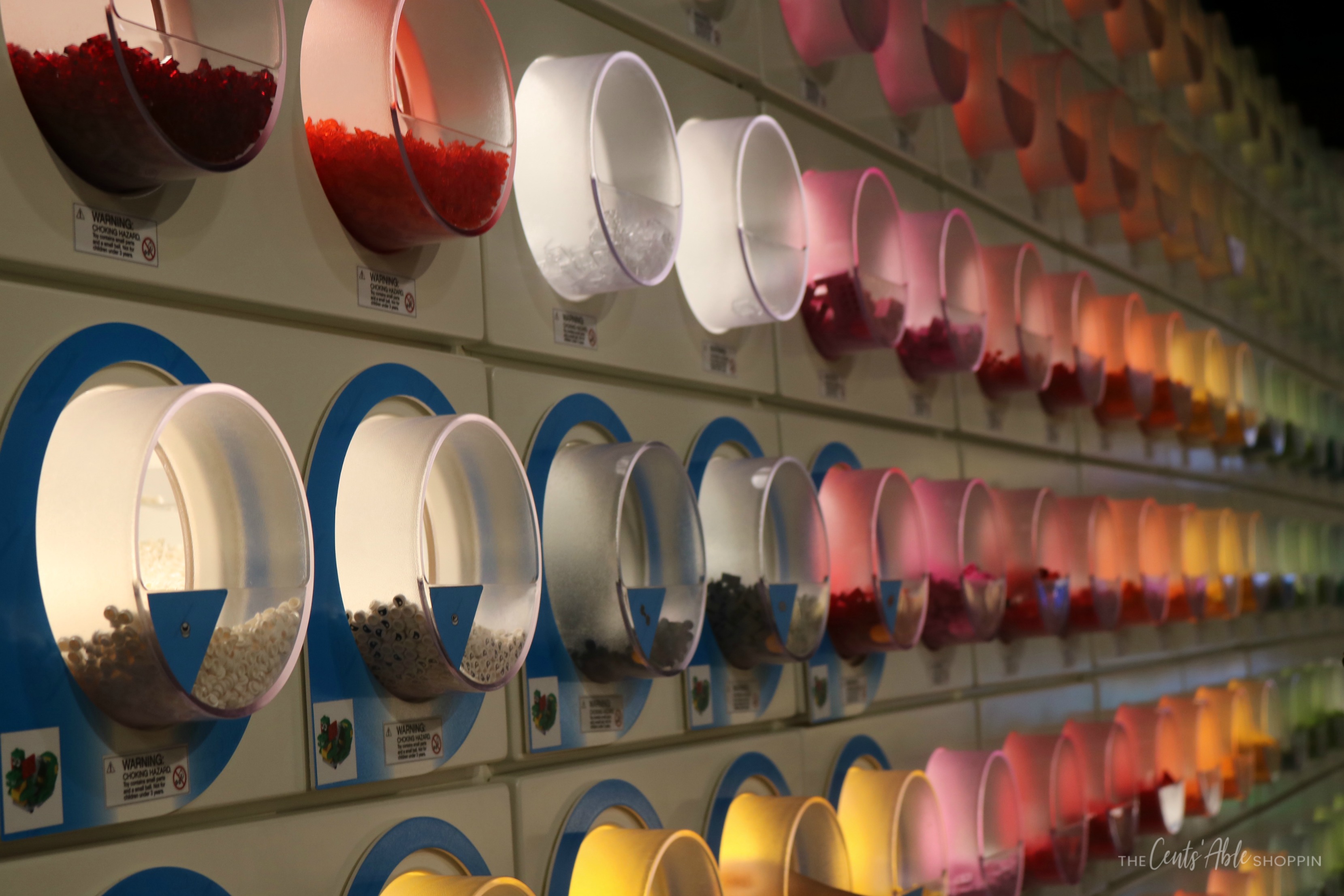 I try to schedule this part of the park for the middle of the day because it's a great way to get out of the heat and rest. There is a restaurant inside this building also, which is handy.
Before LEGOLAND (History)
If your kids are curious about the history of the area, it used to be a park called Cypress Gardens, before it was LEGOLAND. They have preserved a bit of the gardens for you to tour and see. If you research it prior to your visit, it will add some fun to the tour. Go back on the garden paths and visiting the famous gazebo and see the awesome Banyan trees. If you have never seen Banyans, you have to check them out.
Cypress Gardens was famous for their water ski shows. LEGOLAND has kept that tradition by keeping the ski show stadium there and doing a LEGO themed pirate ski show. The lake is lovely too. Your kids will enjoy the show, especially if they've never watched water skiing.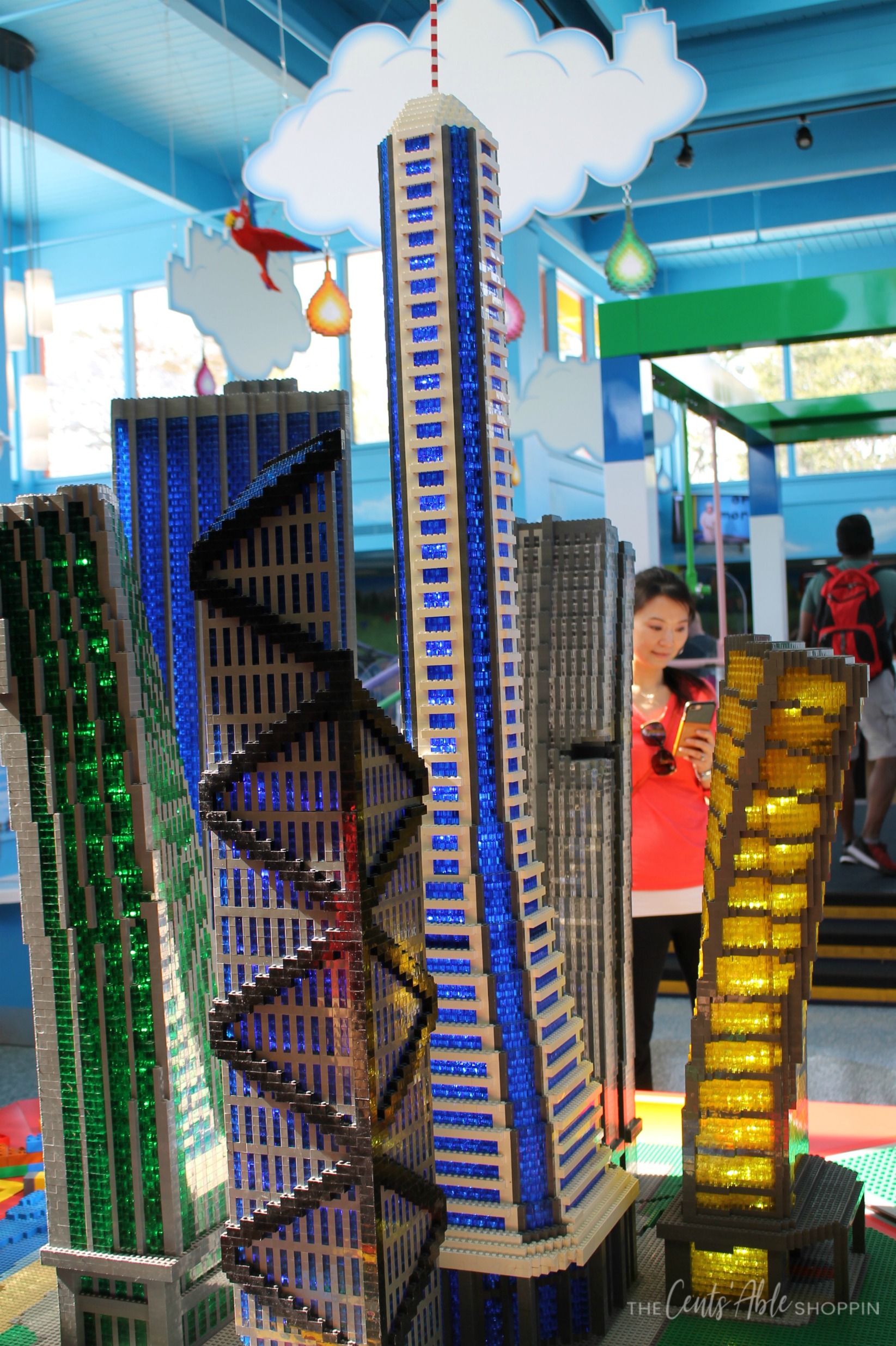 Touring Miniland
One other thing that you must see, and can easily do all together as a family, is touring miniland. It is in the middle of the park and can be accessed from 3 different points, so you can easily get to it. It is full of brick sculptures of all kinds. From a huge Star Wars themed area, to several famous cities across the United States, and their landmarks, it is really cool to check out.
If you have done any schooling related to these places, your kids will really get a kick out of it too. They will get to see New York City, Las Vegas, Kennedy Space Center in Florida, San Francisco, Washington D.C. and more.
Plan Ahead
If you look at some of the features of the park online before you go, you can work some lessons into your homeschooling. I find that this keeps the trips to these places even more interesting and it helps them remember the facts and things they've learned from the visuals they get there.
Don't hesitate to ask them when you book the visit what they offer for homeschoolers.
Other Educational Ideas
Even if you don't take advantage of the educational programs they offer at LEGOLAND, you can still come prepared with some educational things for them to do.
Have your kids practice their map reading skills at LEGOLAND. Things like using a map key, calculating scale, compass rose, and reading contour lines are all basic map reading skills for elementary age children.
Have your kids perform the ramp races. Then, have them graph the winners (they will do the races multiple times).
Mark the major U.S. Cities in Miniland, U.S.A. and have the kids associate them with their corresponding state and capital.
Have your kids do a LEGO scavenger hunt around LEGOLAND. For the older kids, you can look for ramps, and even pulleys in the rides.
For the older kids, have them learn about the impact of Force on the rides at the park. Have them identify at least 5 rides where inertia, centrifugal force, gravity, friction, and wind resistance can be applied.
There are so many more areas that can be included – brainstorm! Think outside the box and try some new activities.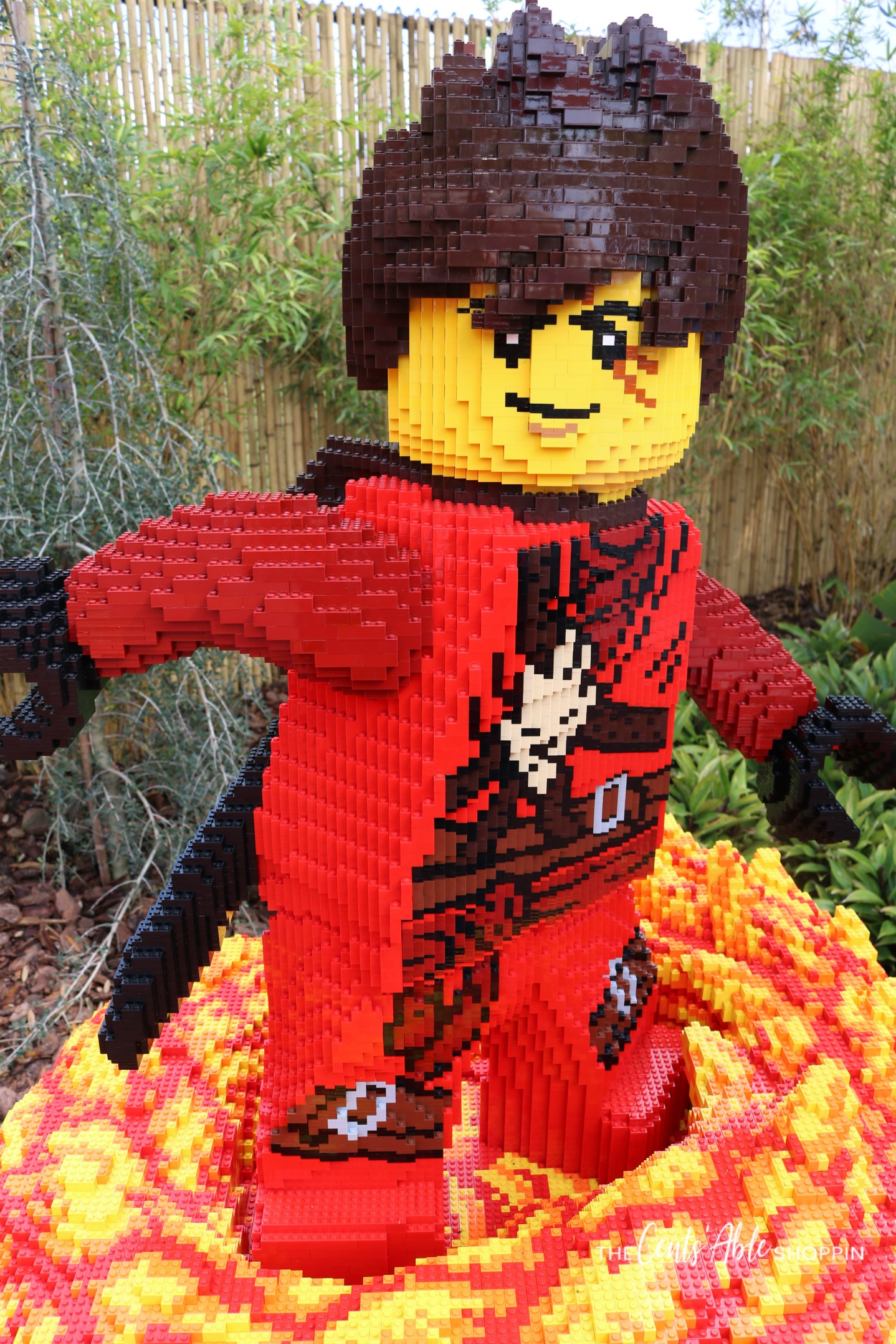 Don't Miss These!
Two more things that you must do before you leave…
You must try the Granny's Apple fries. Even if you are on a diet, ditch it for one day. These apple fries are absolutely delicious!
Lastly, bring Minifigs! The employees wear minifigures on their name tags and they are for trading. They also keep several minifigures at the checkouts in several of the shops. If you take minifigures with you to trade, they will trade with you!
Check out our last DIY LEGO Lanyard. It's a f un way to trade minifigs at LEGOLAND!
Hope you take this info and it helps you plan and know what to expect on your visit!