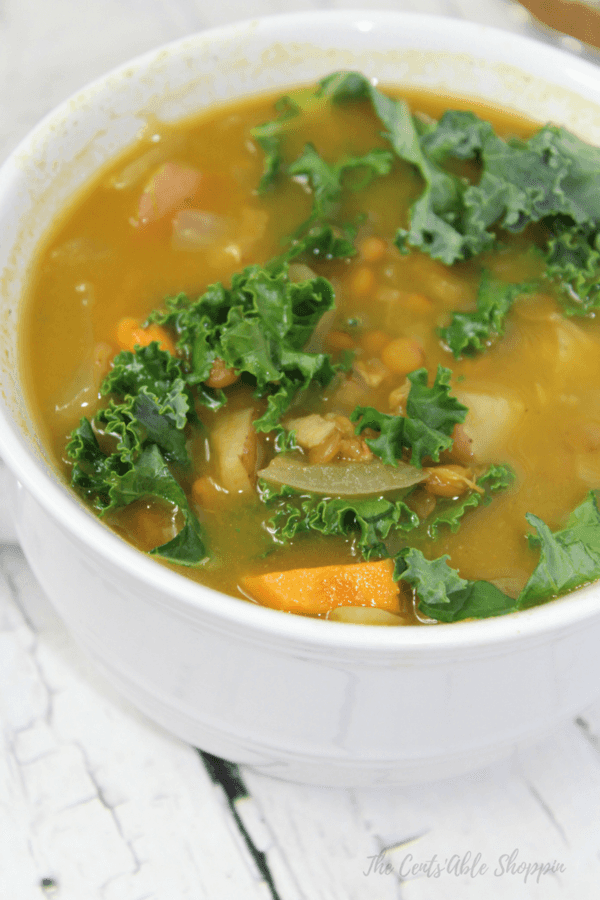 If you are looking to save money on meals, Lentils are definitely one of the most frugal pantry staples you can keep on hand at home in your pantry.
From red to brown, green and even blue (just kidding.. ha!) lentils are one of the most requested things in our house ~ and they are so incredibly easy to cook up in the Instant Pot.
Red Lentils can be incorporated in this Mexican Red Lentil Stew, while brown and green lentils can be incorporated in similar stews that require just a little more time to cook up.
When you cook red lentils in the Instant Pot, they tend to get mushy if you cook them for a lengthy period of time. But incorporating them in this Mexican Red Lentil Stew for just a few minutes, they give it a really great texture.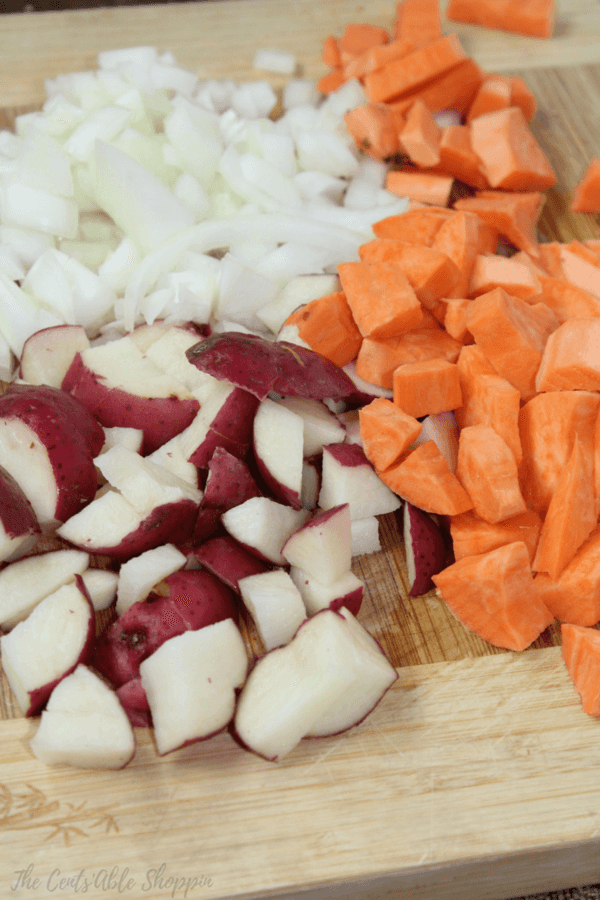 Brown and green lentils, on the other hand, take longer to cook up – one of the great things about the Instant Pot is that it can reduce the time by 50%.
In most cases, 20 minutes is sufficient to cook brown or green lentils – and they are an amazing addition to soup and stews.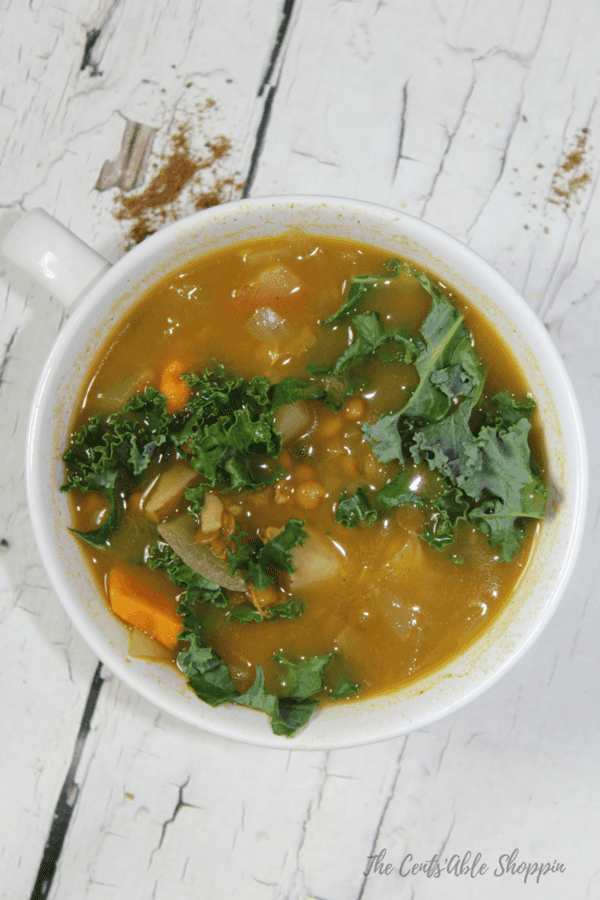 This lentil stew is a combination of sweet potatoes, regular potatoes, carrots, celery and kale – and is a great way to feed a family for less. The leftovers keep amazingly well, and you can transform the leftovers and serve over rice for a change of pace.

The ingredients are minimal – for me, being able to grab the odds and ends of the veggies laying in the bottom of the fridge that we picked up at the farmers market is simple.
Related post: Over 50 Instant Pot Recipes
Give it a try – let us know how you like it!
Instant Pot Potato, Kale and Lentil Soup
Refrigerate leftovers and use within 4-5 days.
Ingredients
1

Tbsp

coconut oil

1

C.

yellow or white organic onion

diced

1

tsp

fresh minced ginger

2

carrots

peeled and chopped

5

cloves

organic garlic

minced

pinch

of each onion powder

cumin, garam marsala, salt and pepper ( 1/8 tsp each)

3

C.

diced organic potatoes - I used half sweet potato and 1/2 baby reds - skin on)

6

C.

vegetable broth

homemade or you can use an organic variety

1

C.

organic green or brown lentils

rinsed and drained

1

Tbsp

sugar

4

C.

chopped organic green kale

1

tsp

salt

or more, to taste

1/4

tsp

pepper

or more, to taste
Instructions
Rinse the lentils and drain well.

In your Instant Pot, push saute and add the onion, ginger and carrots. Season with a pinch of cumin, salt, and pepper, garam marsala and onion powder.

Cook until onions are soft.

Add the potatoes, and garlic, and stir to combine with spices - cook for an additionl 1-2 minutes.

Add your vegetable broth, and lentils and put the top on the Instant Pot. Seal the valve.

Set the pot for 20 minutes (manual/high pressure).

Once it comes to pressure, it will count down from 20 minutes. Once it beeps, allow the pressure to release naturally for 10 minutes, then do a quick release on remaining pressure.

Add coconut sugar (to sweeten slightly), as well as more salt and pepper, to taste.

If too thick, add an additional cup of broth.

Add the kale and cover just until tender.

Serve as is or, with crusty bread.
Recipe adapted from Minimalist Baker