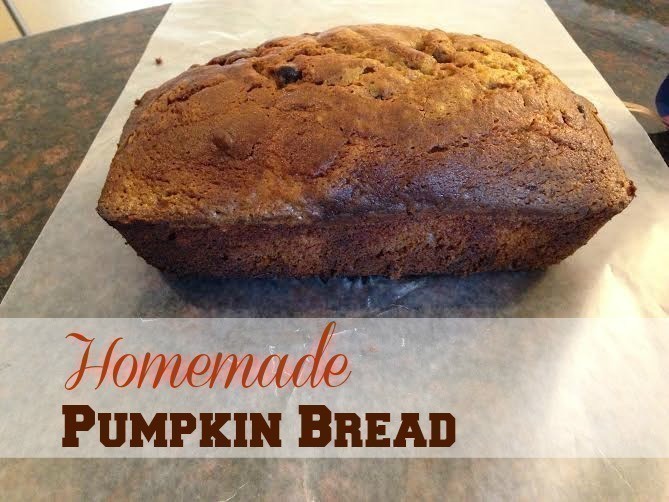 Do you love Pumpkin Bread? It's a favorite in our house – far more than Banana Bread. I had a craving for it yesterday and I found the Kroger Brand Pumpkin (15 oz. Can) for $1.00 per can on sale at Fry's.
I picked up a few so I could make some bread. Trouble is.. my router decided to take a day off, so I worked between my in laws & McDonalds & wasn't able to make the Bread until 1 a.m. when the kids were fast asleep.
Because it was so late & I was a little tired, I accidentally put MORE flour than what was called for — but, it turned out for the better. This recipe made 2 loaves – I made one last night – and threw the rest in the fridge, and put in to make a second loaf this afternoon – one with chocolate chips and one with just Pumpkin. Yum!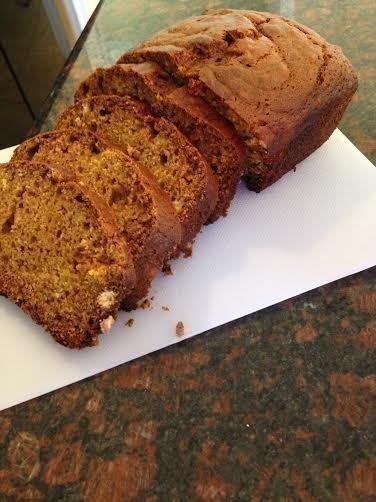 Pumpkin Bread
2014-09-26 20:32:43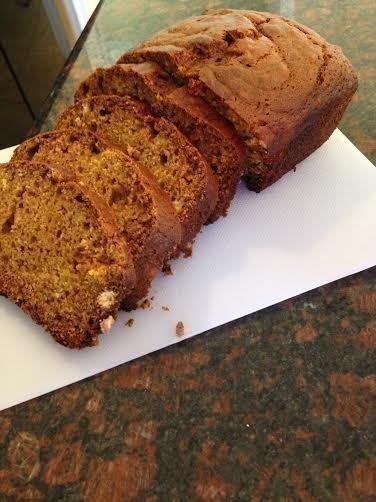 This recipe makes 2 huge loaves - keep one plain, and throw chocolate chips in the second for a nice treat.
Ingredients
3 3/4 C. Flour
1 C. Vegetable Oil
4 Eggs
3 C. Sugar
2 tsp Baking Soda
1 Can Pumpkin - 15 oz. (Not Pumpkin Pie Mix)
2 tsp Cinnamon
1 tsp Ground Nutmeg
2/3 C. Water
Instructions
Mix the flour, baking soda, salt & spices and set aside.
Mix the Pumpkin, Water, Sugar, Eggs, Oil. Beat well.
Pour the wet ingredients into the dry - mix well.
Pour the batter into 2 greased and floured loaf pans.
Bake at 350 for just over 1 hour - or until a knife inserted in the center comes out clean.
Notes
This makes 2 rather large loaves -if you have extra batter you could also supplement and make some muffins and bake for 15-20 minutes.
Chocolate chips can also be added, fold those in just before you pour the batter into the loaf pans.
Adapted from All Recipes
The CentsAble Shoppin https://www.thecentsableshoppin.com/