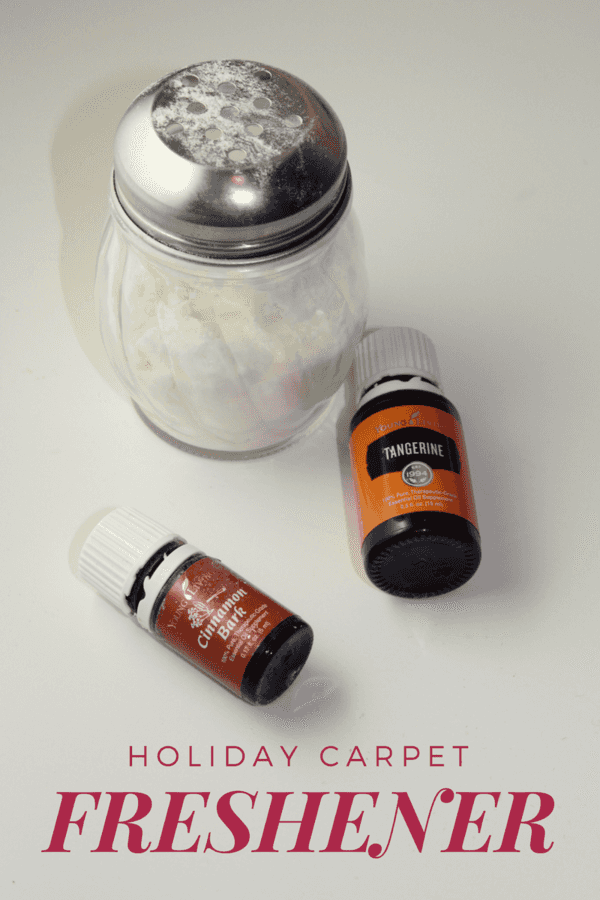 If it's one thing I find myself doing almost constantly in our house, it's mopping and vacuuming. With 7 of us here in one house, the floors and carpets always need to be as clean as possible. In just a few months, we'll have a baby crawling around on the floors so we'll have even more of a reason to keep the house tidy than we do now.
One of the best ways we use to clean our carpet besides dragging out the carpet cleaner every month, is to occasionally use baking soda to freshen. We don't do it daily, but we do use it once every week or two, and the smell lingers for that time and gives the house a nice scent.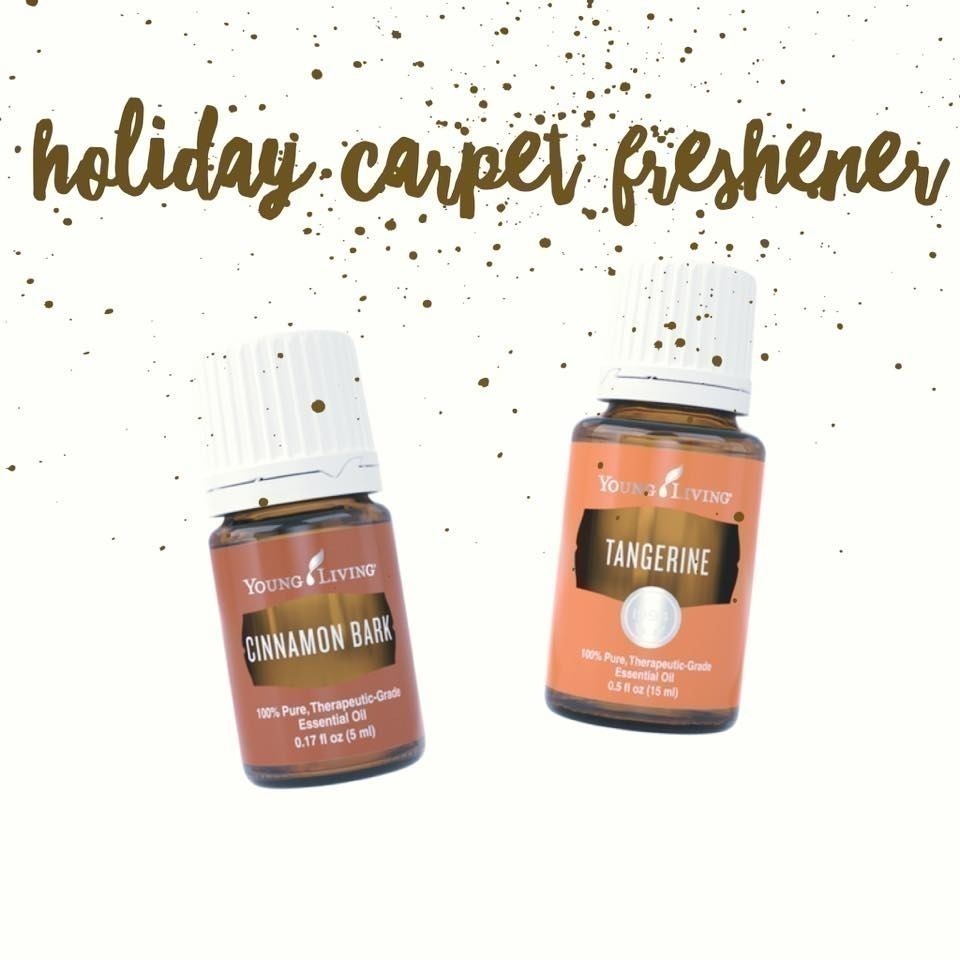 My kids are infatuated with the smell of cinnamon bark and tangerine – by mixing both, we get one of the best holiday smells that will infuse the carpet and make the entire house smell holiday-ready.
Tangerine is an uplifting oil that's great for supporting healthy emotions. Applied topically to the body, it also promotes healthy circulation, too.
Cinnamon Bark has a hot and spicy fragrance that is said to unlock feelings of abundance. Many use it aromatically for its warm, inviting tones. It's also wonderful to deter critters, too.
Holiday Carpet Freshener
1 – 1 1/2 C. of Baking Soda
15 drops each Tangerine and Cinnamon Bark Essential Oils
Glass Shakers (we used these) or you can pick up at your local 99 Store.
To Use: Sprinkle on your carpet – let sit 10-15 minutes, then vacuum.
One more tip: As an added PLUS, put 5-6 drops of your favorite Essential Oil on a cotton ball and tuck in the filter of the vacuum… for added scent when you clean.
How to Get Started with Essential Oils