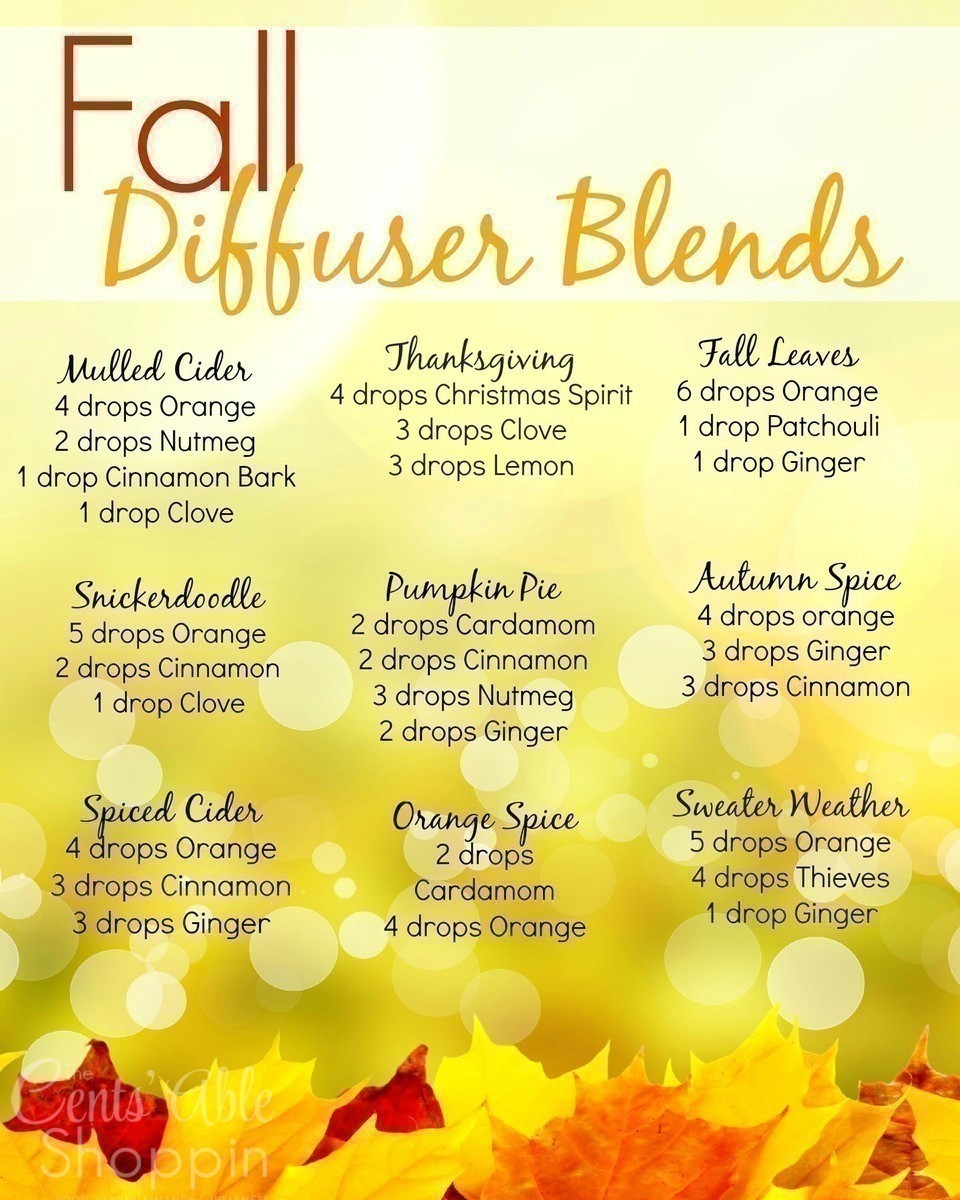 I will admit that I am NOT a candle addict ~ I do buy candles but only when they are $.50 or less, and they tossed into the closet where my stockpile is, and gifted to teachers at Christmas. Teachers love candles.
I have never really been a huge candle person – with kids at home I always had a fear someone would get into something and tip the over.
I love diffusing essential oils, and for that I have countless diffusers ~ I have lost count the last few years but some of them are now at my in laws house and they are always diffusing too.
Diffusing Essential Oils can provide a myriad of health benefits ~ and as an added bonus, they make your room smell amazing too.
Because it is the fall, and I love that smell that hits me when I walk into Hobby Lobby or Michael's (who doesn't?!), I love to try to replicate that in my own home.
We put together 9 diffuser recipes for this fall that you can try in yours too .. if you don't have a diffuser, a cold-air diffuser is best to pick up. It allows you to enjoy the therapeutic benefits of your oils that you are diffusing, and the properties of the oil aren't broken down by the heat.
I'm confident using oils from Young Living ~ you can read more about that by heading HERE. We would LOVE to know what combinations you like for this time of the year… so comment, so we can try them too!
I am not a medical professional. None of the information in this post is intended to cure, treat or heal any disease. Please use essential oils at your own risk.