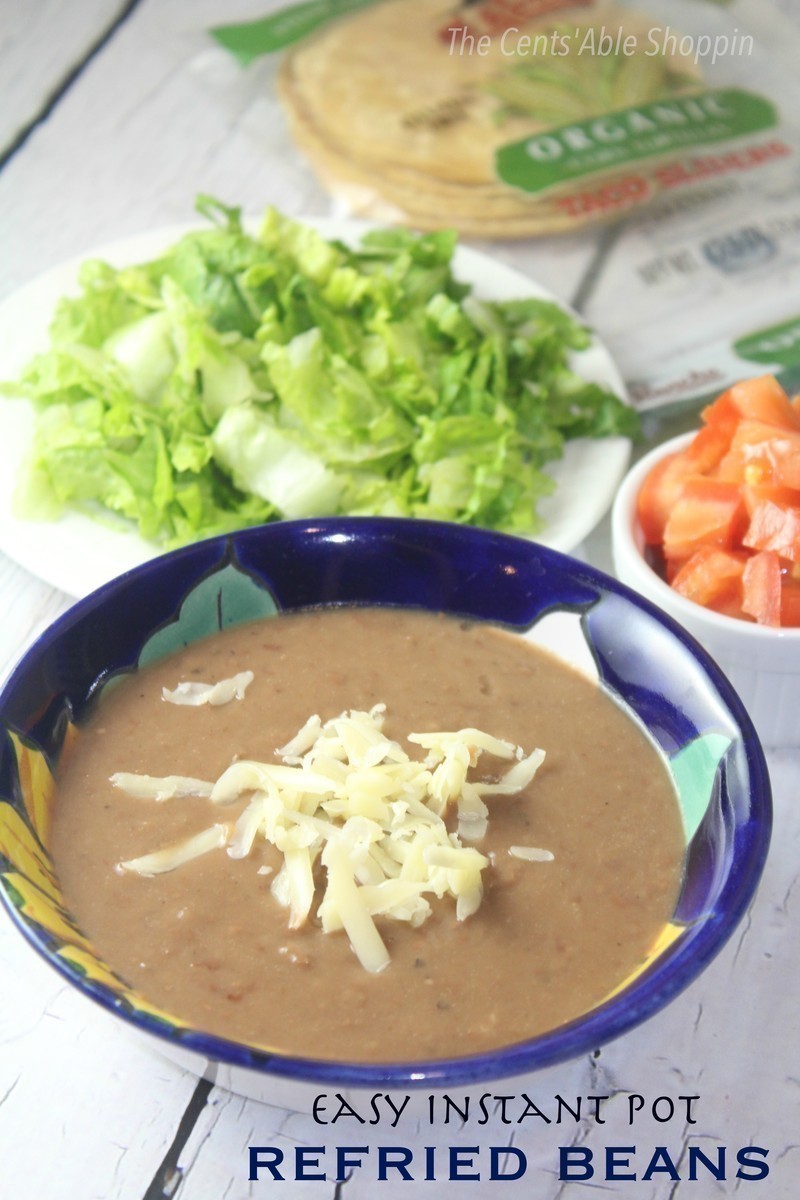 We make beans often in our house, they are essentially a staple of our diet. They can be used for so many GREAT recipes, and they can also be a quick & easy way to bring a dish to pass – whether for church or something else.
I used to make them in my crock pot – and I also used to use the stove. Though I admit … I wasn't ever too excited to make them when the summer and hot weather rolls around because the house would heat up something fierce.
Easy Instant Pot Refried Beans
Pinto Beans are great for you.. there are so many advantages to having them in your pantry.
Now that we have an Instant Pot it cooks our beans in 30 minutes – that doesn't include the pot coming up and coming down from pressure. I don't miss that crock pot at all, they have all been put away and my cabinets have been free for more space to use as I like.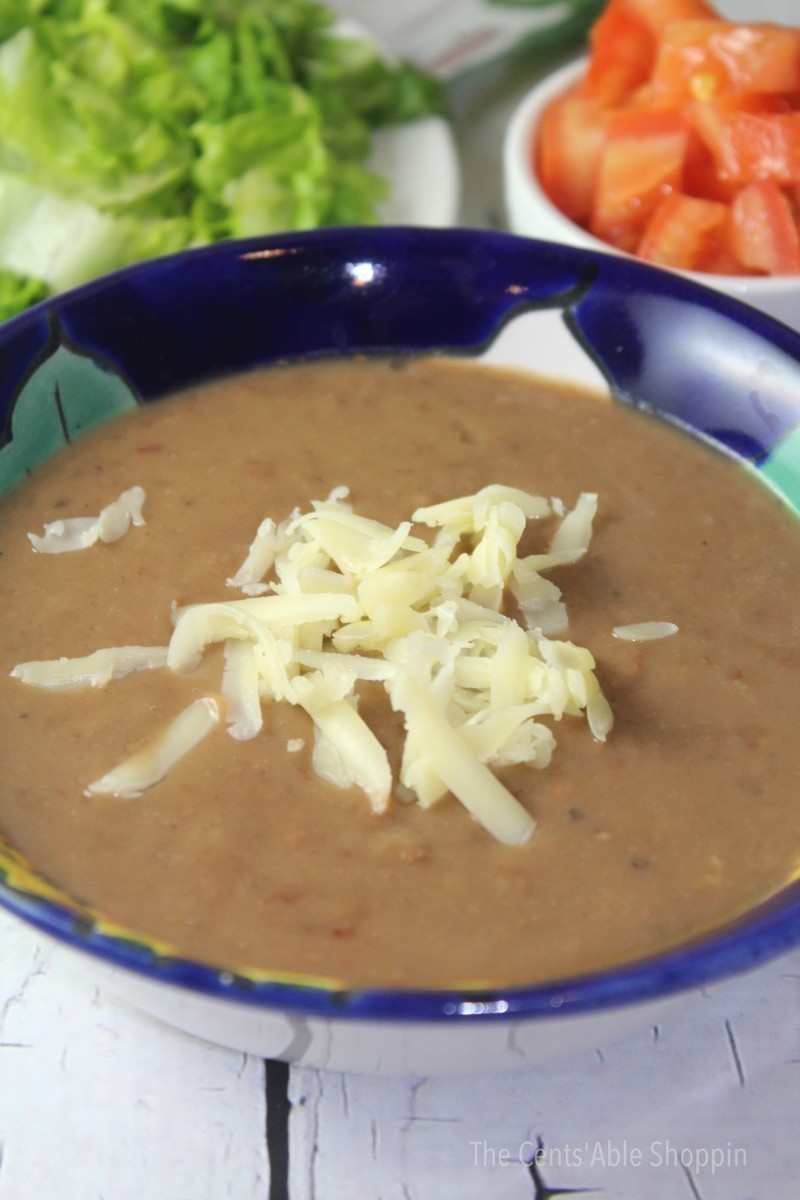 You can eat them with cheese, tomatoes, lettuce, wrapped up in tortillas, or even with your eggs. I love eggs ON my beans, and corn tortillas over flour – though that's personal choice.
If you don't have an Immersion Blender it's a lifesaver – we use ours all the time .. and we used it for beans, too!
Instant Pot Refried Beans
2016-03-15 13:45:33
Ingredients
2 pounds Dried Pinto Beans - sort first
1 1/2 C. Onion, chopped
4 cloves Garlic, chopped
2 tsp Oregano, dried
1 1/2 tsp Ground Cumin
3 Tbsp Coconut Oil
4 C. Chicken Broth or, Vegetable Broth
4 C. Water
Salt to taste
Instructions
Throw the beans in a mixing bowl and rinse - discard the bad ones you spot before they soak.
You'll soak those for 10-15 minutes while you prepare the other items.
In the Instant Pot, add the Onion, Garlic, Oregano, Cumin, Coconut Oil, Broth and Water.
Strain the beans & discard the water - rinse one last time with clean water and drain well.
Pour the beans into the Instant Pot, stir everything together.
Put the lid on the Instant Pot.
Press the "Bean/Chili" Key - it will show 30 minutes. Increase that to 45 minutes and walk away.
Once that time has passed it will release the pressure naturally on it's own (and let it do that, don't do it yourself).
When that time has passed, and the pressure has released, then open the lid.
Use an Immersion Blender to blend the beans - they will thicken as they cool.
Add the salt AFTER they are done cooking.
Notes
Beans can be frozen flat in a freezer bag for up to 90 days.
Adapted from Allergy Free Alaska
The CentsAble Shoppin https://www.thecentsableshoppin.com/
Checkout more recent Instant Pot Recipes… see 10 Reasons why we invested in an Instant Pot, and find the BEST Instant Pot Accessories to have for Instant Pot Owners!