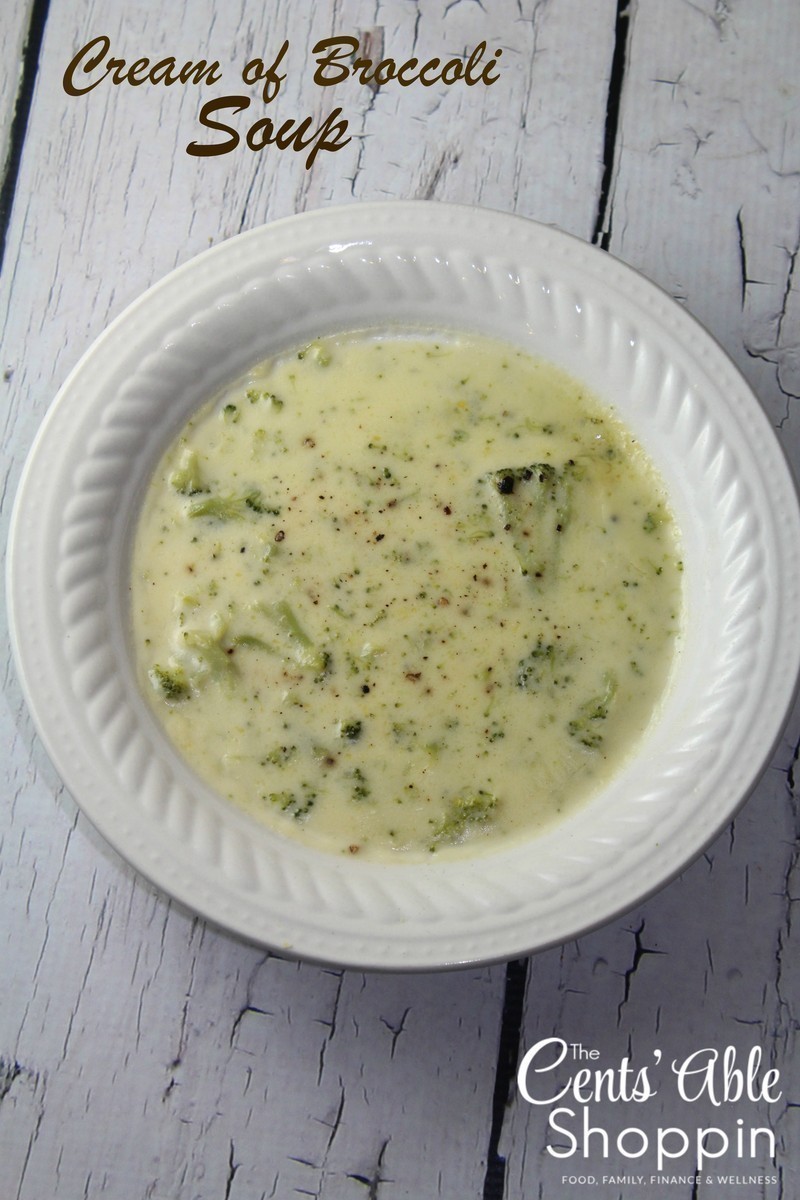 Do you love Broccoli Soup? My oldest daughter could eat an entire bucket if I put one in front of her. She slurps the leftovers out of her bowl, all while it's dripping down her chin.
I can't remember loving broccoli that much at that age.. but when your children love something, then it's definitely something to treasure.
We had just a few minutes to make dinner the other night, and as I was driving the kids home I was trying to brainstorm what I could make with what I had in the fridge/freezer, and this worked out super. Aside from the bowl I put together for myself (last of course…) it's completely gone. That says it all.
We ate our head of broccoli that was in the fridge – but I remembered that we had a frozen bag of Organic Broccoli from Costco – they sell a 4 pk of steamable bags for just around $8, and it's always a staple to have in the freezer.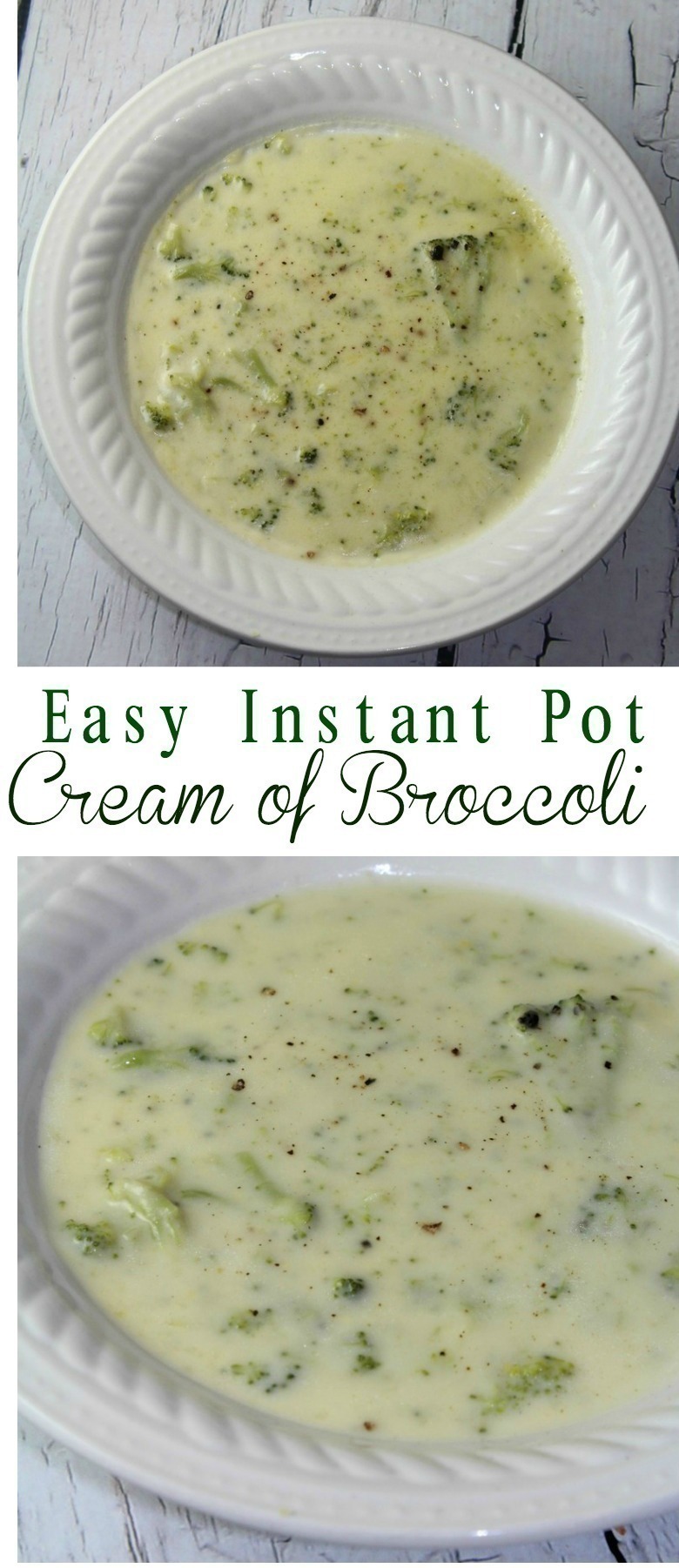 I pulled one of them out, tossed in the microwave, while I made the rest of the soup. Within 10 (TEN) minutes this was finished, and on the table. We had rolls from the night before that we buttered up to eat with the soup and that was dinner.
Cream of Broccoli Soup
2016-04-28 01:02:03
Serves 6
Ingredients
4 C. of steamed Organic Broccoli Florets and Stems (can use fresh or frozen)
5 C. Organic Chicken Broth
6 Tbsp Organic Butter
1/3 C. All Purpose Organic Unbleached & Unenriched Flour
2/3 C. Organic Half & Half
Salt & Pepper to taste
Instructions
Start with steamed broccoli - so if you are using fresh, you can also use your Instant Pot to steam for 2-3 minutes. Or, if frozen, then toss the steamable bag in the microwave for 5 minutes.
In your Instant Pot, combine the 6 Tbsp Butter with the 1/4 C. flour and work into a thick paste on the Saute function. Be careful not to let the butter burn.
Add the chicken broth and stir frequently on the Saute function until it thickens from the roux.
(In the meantime, drain your broccoli and cut into small pieces)
Add the broccoli to the thickened mixture in the Instant Pot, stir until combined.
Add the half and half and let thicken as you turn the pot off.
Add salt & pepper to taste.
Notes
Don't have half and half? You can use heavy cream too, it'll just be a creamier soup.
The CentsAble Shoppin https://www.thecentsableshoppin.com/
Checkout more recent Instant Pot Recipes… see 10 Reasons why we invested in an Instant Pot, and find the BEST Instant Pot Accessories to have for Instant Pot Owners!