A DIY Toilet Paper Spider that transforms a roll of toilet paper into fun and festive decor that's perfect for the Halloween holiday!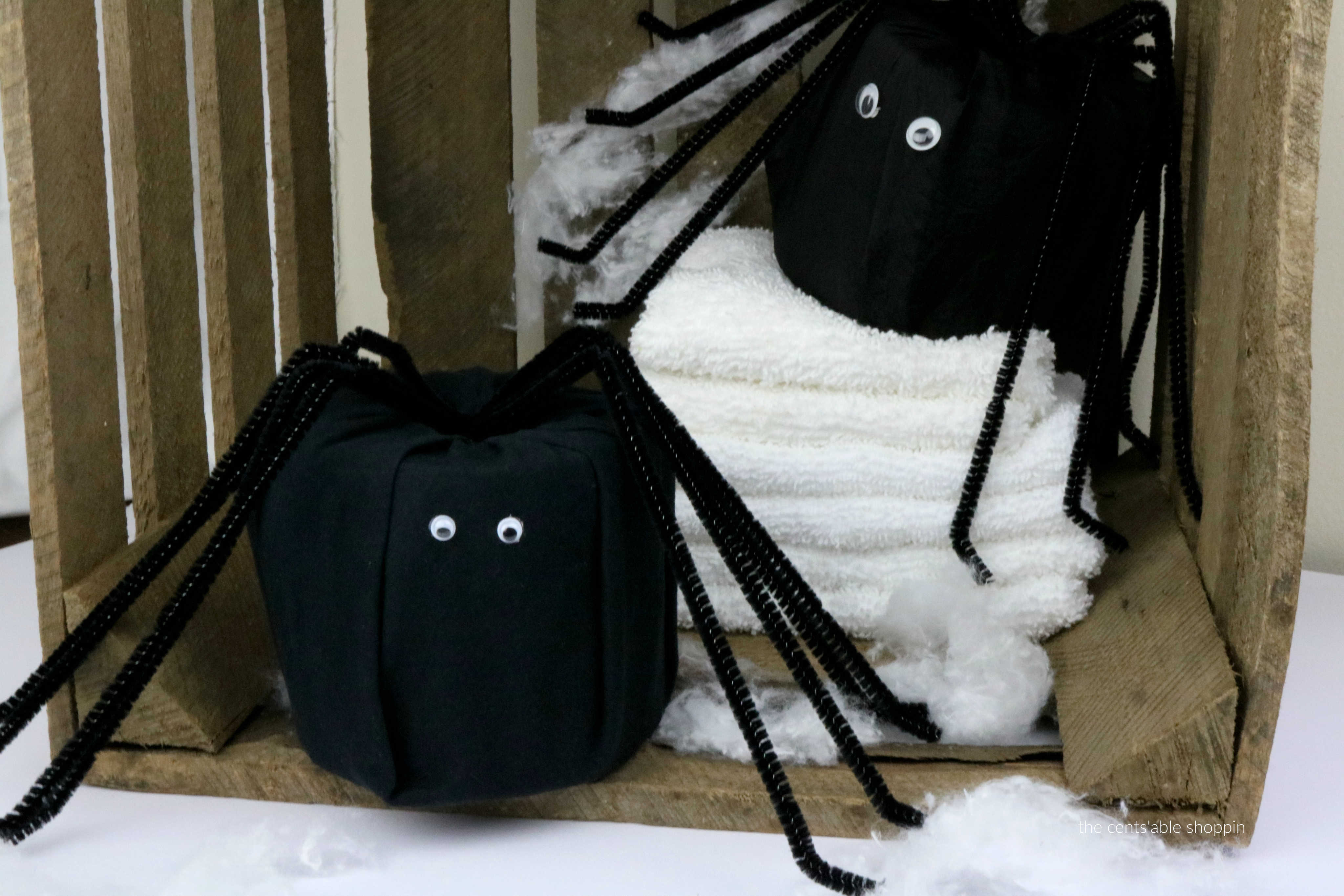 I don't know too many people who like finding spiders in their house… but this adorable spider is different! This spider comes together quickly and easily with toilet paper, black napkins, pipe cleaners and google eyes!
Gather up all of your extra toilet rolls and whip up these simple toilet paper spiders to decorate your home for the Halloween holiday. They're an adorable way to use something you already have (toilet paper). Scour your local thrift for black napkins or Upcycle a black t-shirt to save yourself from buying black napkins.
Have the kids help you put them together – each spider takes about 8 minutes start to finish!
Toilet Paper Spider
Makes: 1 Spider

Time: About 8 Minutes

Skill: Easy
Supplies Needed:
8 Black Pipe Cleaners
17×17 Pice of Black Fabric or Napkin (I cut a piece from an old t-shirt)
2 Small Googly Eyes
Roll Of Toilet Paper
Directions: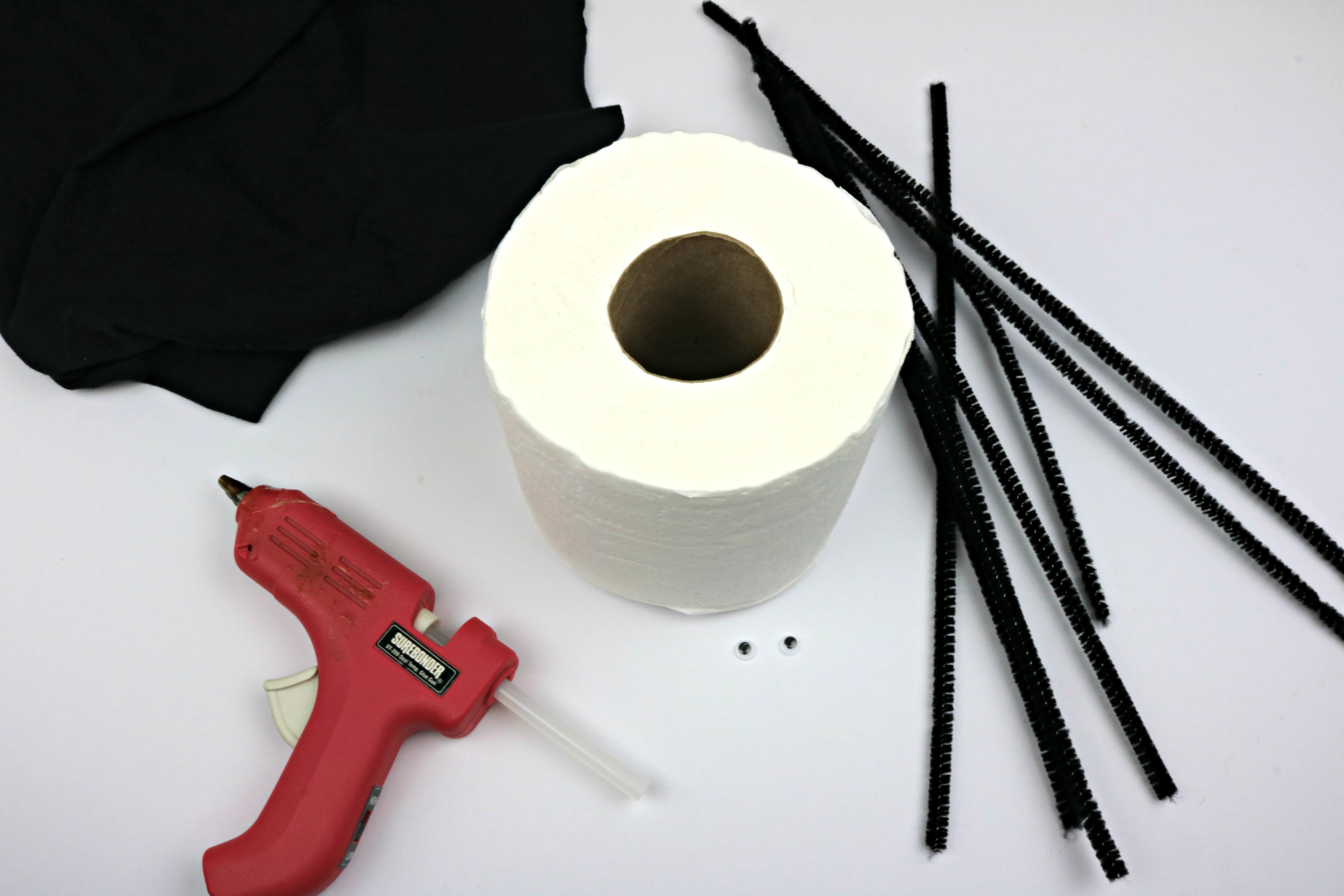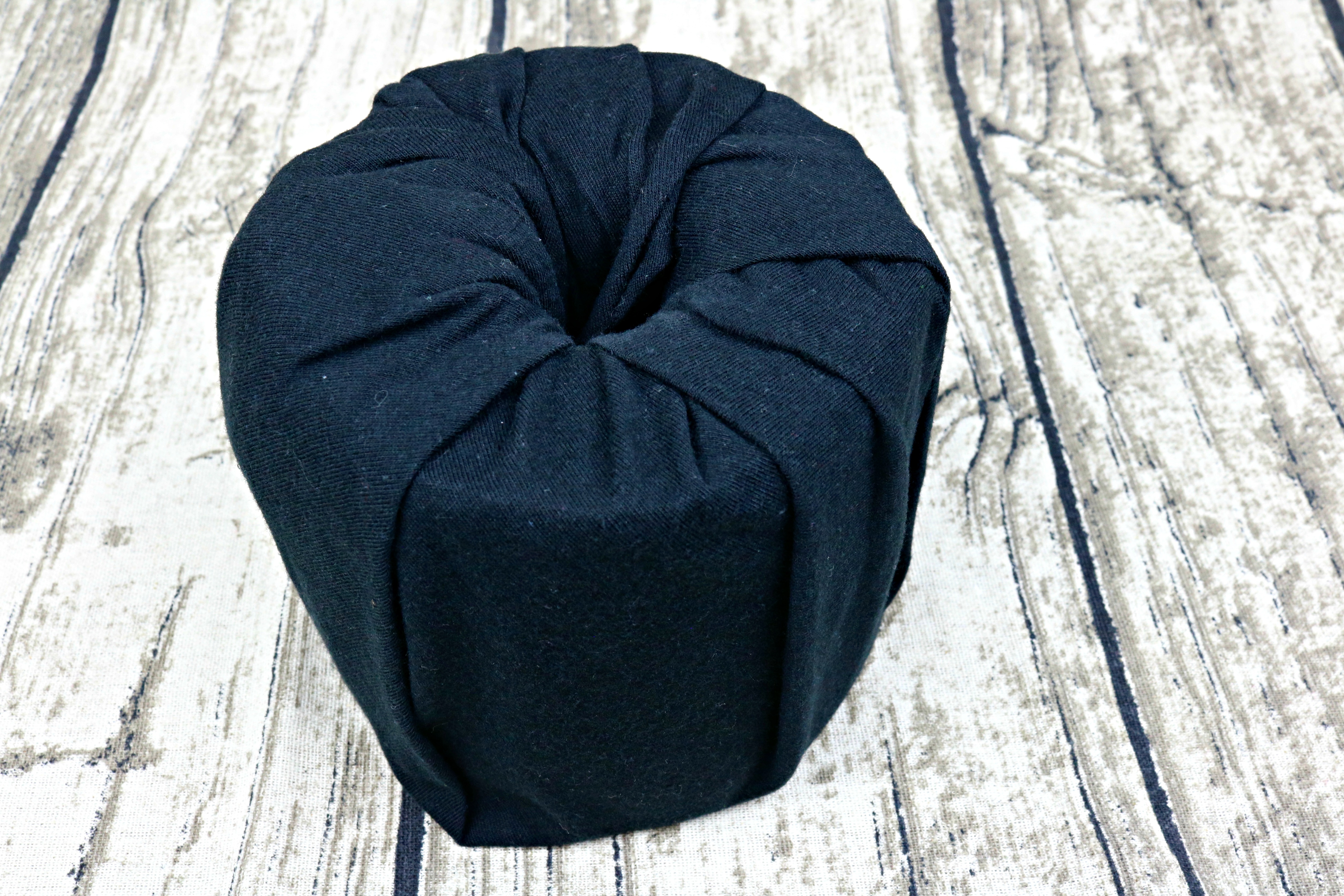 Step 1: Lay fabric flat and place roll of toilet paper in the center.
Step 2: Start tucking the fabric into the center of the roll of toilet paper. As you go try to make small pleats so that it is not all bunched in one area.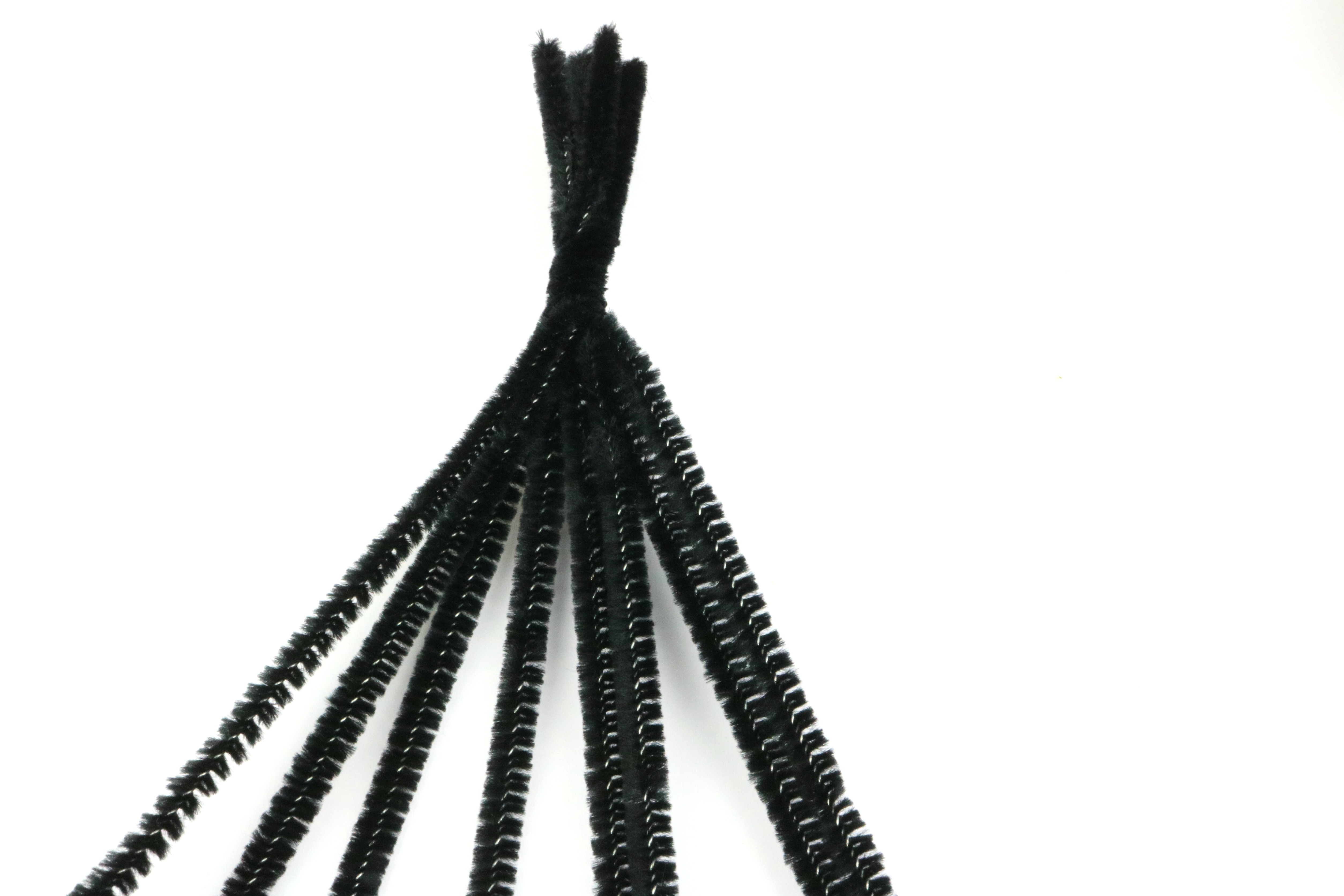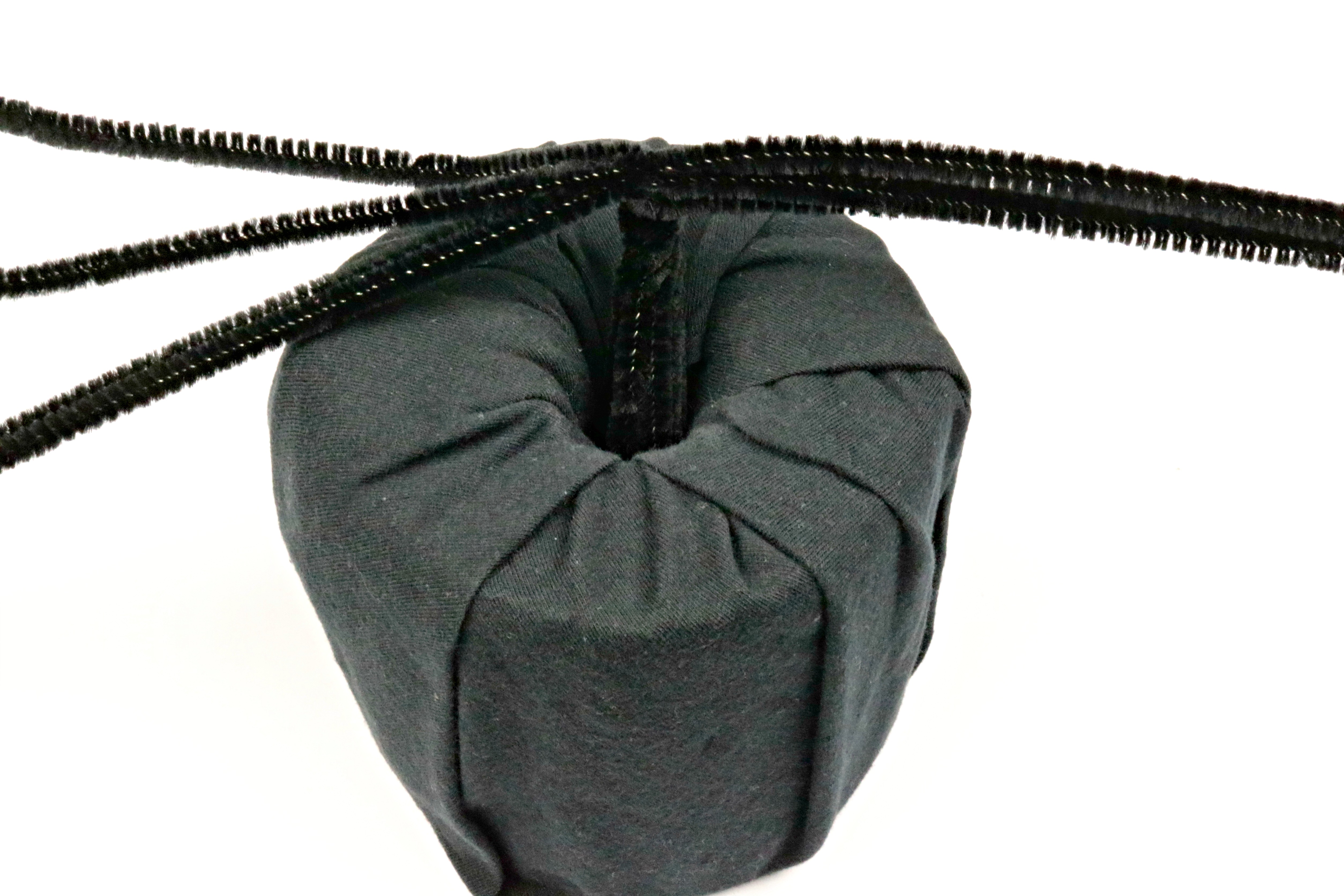 Step 5: Just at the outer edge of the toilet paper roll, bind each of the pipe cleaners to start forming the legs. You may have to bind/move them around a little to get them spaced just right.
Step 6: At the bottom of each pipe cleaner give it about a half-inch bend to make a foot.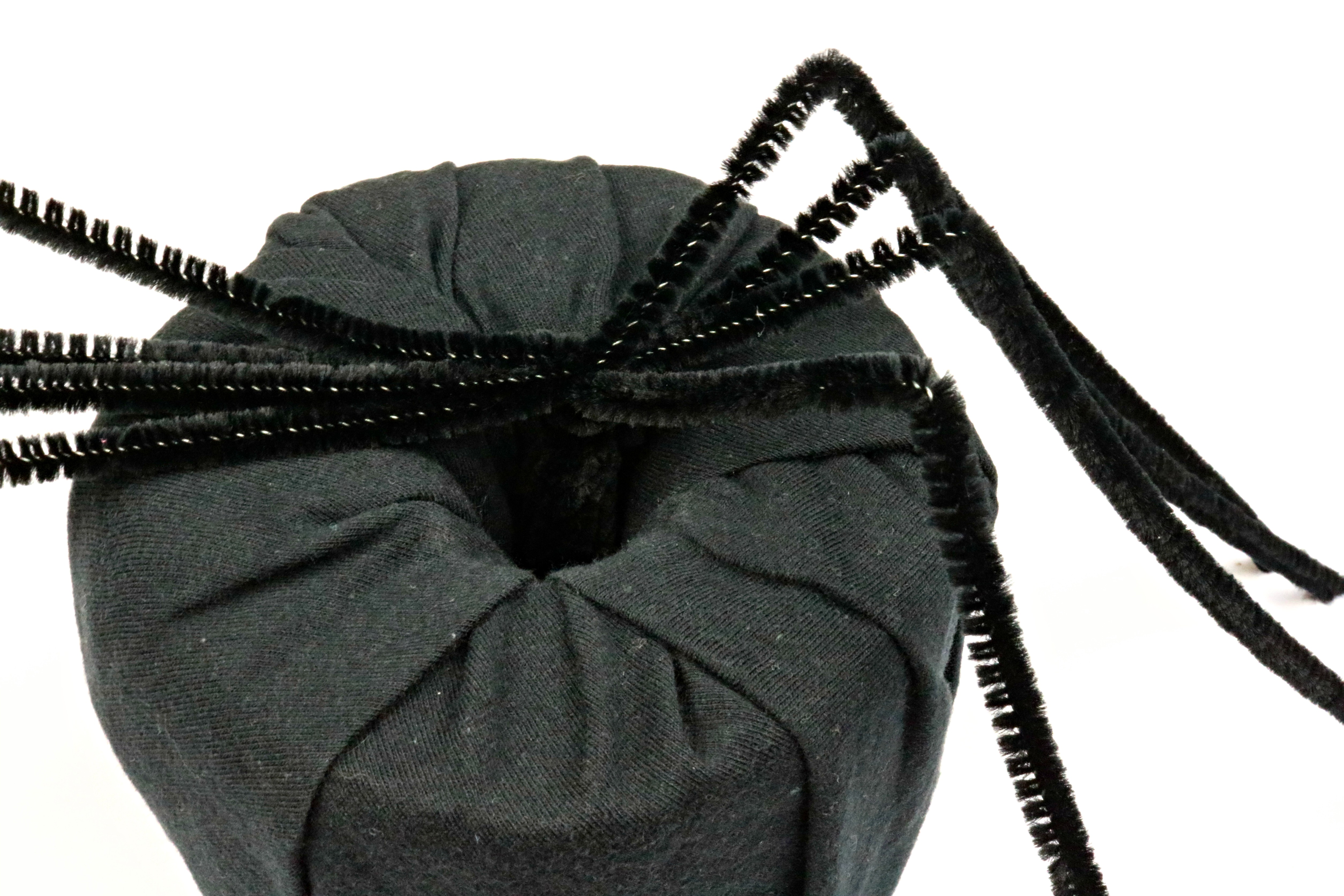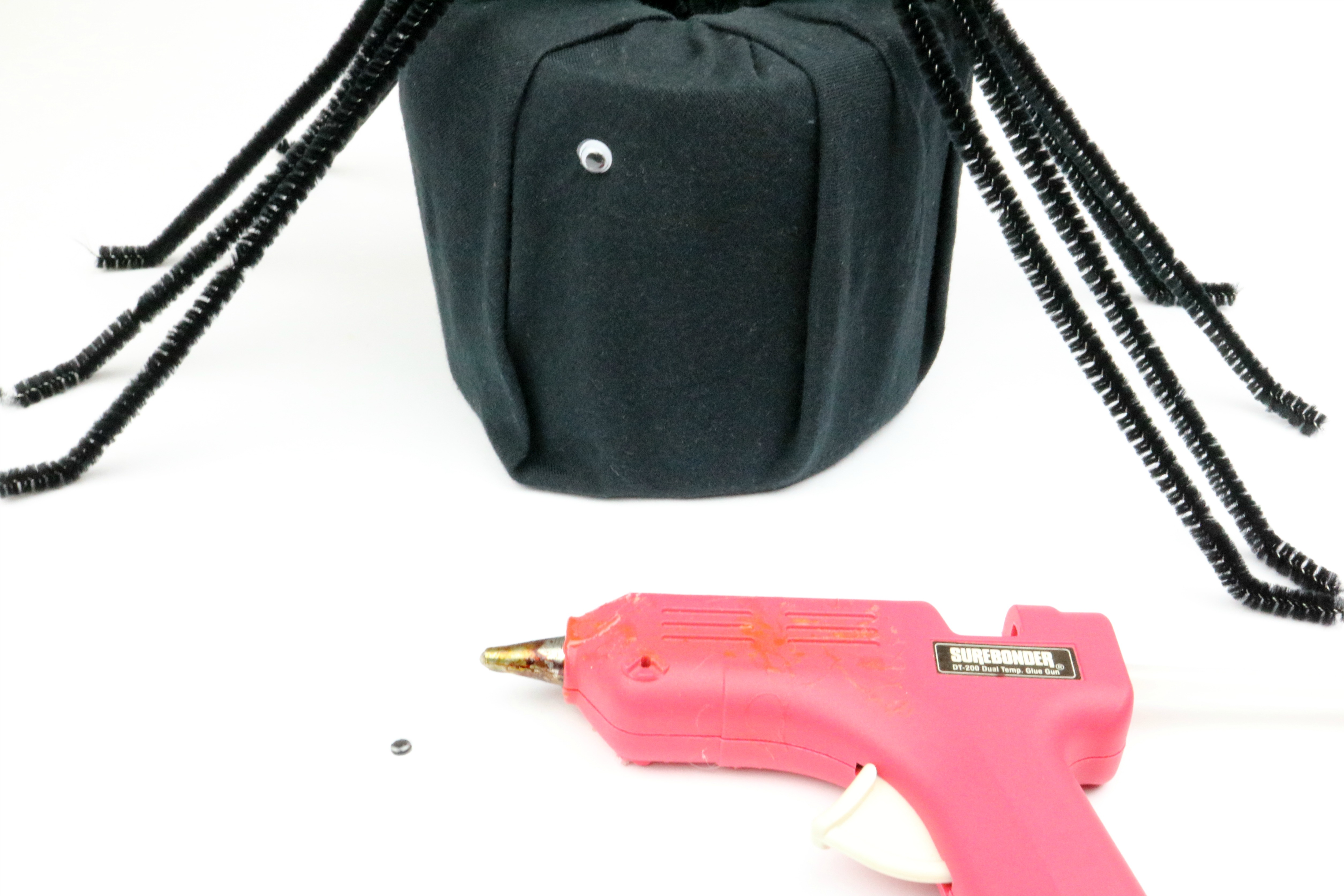 Step 7: Using the hot glue gun, glue the eyes in place in the upper center of the front of the roll. You want the legs to be to each side.
That's it! Now you have your own DIY toilet paper spider!
Looking for more ways to decorate this fall?