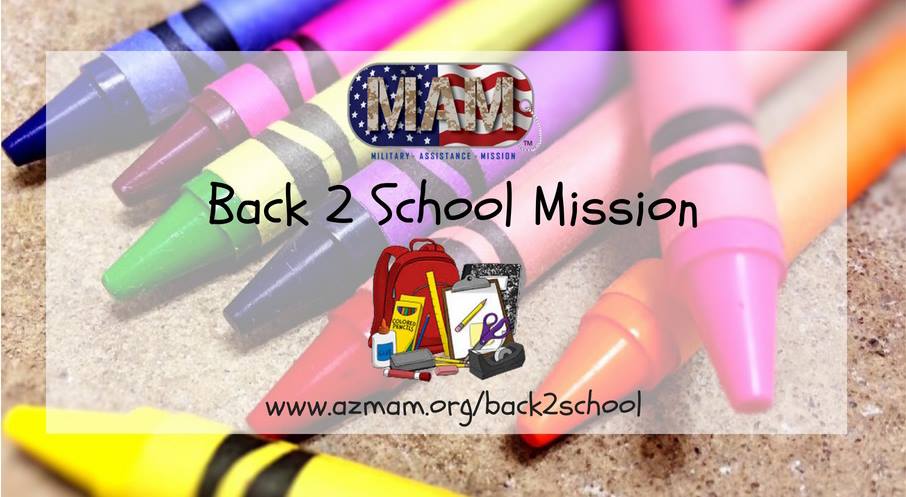 Arizona Military Assistance Mission has 2 upcoming events for Back to School (2018) – Tucson, and Phoenix. These events will help qualifying enlisted Soldiers to acquire school supplies for their kids (K-12).
Mark your calendar and ensure that you register in advance for the opportunities.
Back To School Brigade Tucson 2018
Saturday July 14, 2018 from 9:00 AM to 1:00 PM MST
This program is open to currently enlisted Arizona service members, ranked E-6 or below. Purple Heart recipients post 9/11 are also eligible to register. Grades K-12 dependent DEERS eligible children are able to participate in the Back To School Brigade.