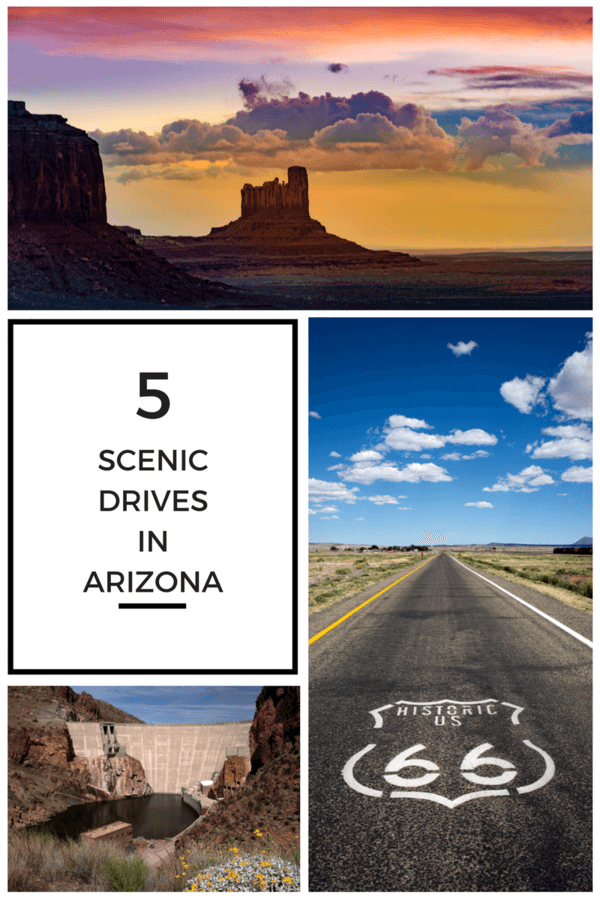 Arizona is one of the most gorgeous states in the U.S. – I'm convinced of that every time we head out of town. It might get hot in the summer, and it might not be as green as other areas of the U.S., but we have some pretty breathtaking views that nobody else can come close to matching.
Not only can you find scenic roads, towering pines, back roads and even rugged hairpin turns towering 1,500 feet – there is certainly something for everyone.
Road trips are our favorite thing to do with our kids – we go everywhere, our trucks are packed with Arizona road trip miles. There is no greater experience than seeing what Arizona has to offer – from one corner to another.
Here are 5 of our favorite scenic drives here in Arizona.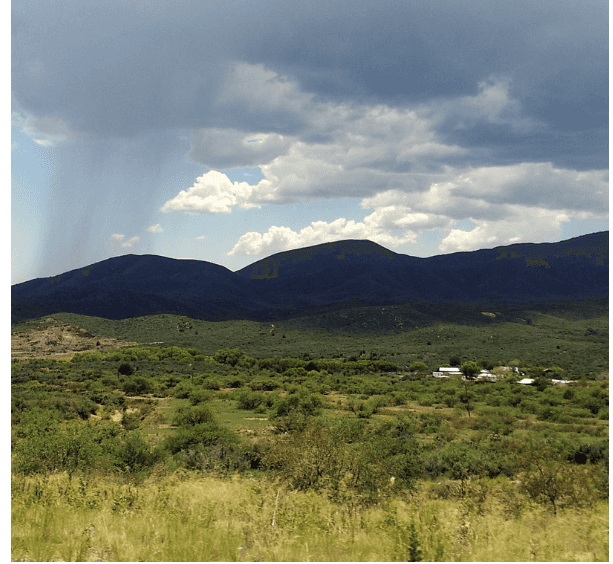 #1 – HWY 89/89A
Start in Wickenburg, 60 miles west of Phoenix…. and head up Highway 89 toward the Mountains ahead. The road climbs a steep cliff with dramatic views, as it heads into Yarnell – the road levels out there as you pass by grassy grazing areas of cattle in the Peeples Valley.
You'll head back into mountain curves as you head into Prescott National Forest — a beautiful winding mountain road that MIGHT even have some snow. Eventually, you will head into Prescott Downtown, where you can grab a bite to eat before you head any further.
Follow Highway 89A to Jerome – a treacherous climb as you zig zag up that mountain on your way into town, clutching the side of the vehicle – if you go at JUST the right time of the day, you MIGHT even get to see the sun set on the beautiful rolling cliffs in Sedona in the distance.
Continue on the bend to Sedona and stop in Slide Rock State Park – then follow the 30 mile stretch of road between HWY 89A that runs from Sedona to Flagstaff to see beautiful Oak Creek Canyon and Ponderosa Pines.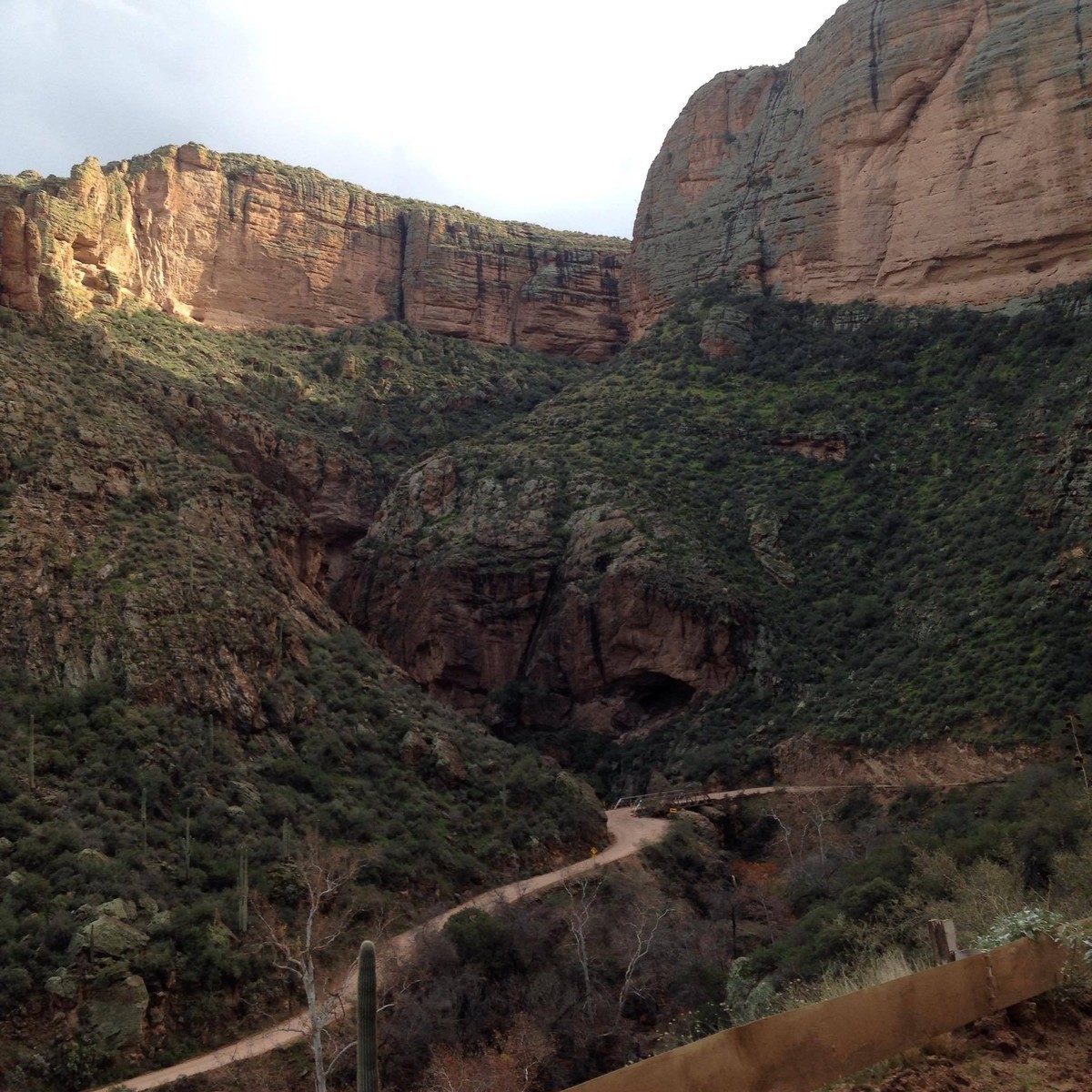 #2 – Apache Trail
Head out towards Apache Junction, take HWY 88 North towards the beautiful Superstition Mountains. The Ghost Town is 4 miles, and a great place to start. Spend time time there .. then head down Hwy 88 just over 15 miles to the FIRST of 3 Lakes (Canyon Lake)…you will pass the Dolly Steamboat Tour, which is about 90 minutes. Reservations are required in advance.
You'll pass Tortilla Flats – if you are driving with kids or have a small bladder, make a stop there to use the bathrooms because just 7 miles ahead, the pavement will end.
This is where it becomes pretty thrilling.
You'll experience hairpin turns and 1,500 feet drops that run several miles, all over a narrow one-lane road. It's definitely a beautiful and treacherous experience! When the pavement returns, you'll see the Roosevelt Dam, the largest dam to flood the Southwest.
#3 – Patagonia and Sonoita
Towards the Southern Arizona town of Sierra Vista is Fort Huachuca – and if you are headed down there for the weekend this is a beautiful drive.
We've made this drive countless times, it's known for wine tasters and bird watchers. The drive is a scenic alternative to taking the 1-19 between Nogales and Tucson. Get started in Nogales by taking HWY 82 north and visit Patagonia Lake State Park for some bird watching.
Stop in Patagonia for a bite to eat, then follow up with a few visits to any of the local wineries. Elgin is a popular place for tasting rooms and is just 20 miles east of HWY 82 – Finish off your drive through Sonoita where you'll pass through oak trees and plenty of grassland of pastured cattle.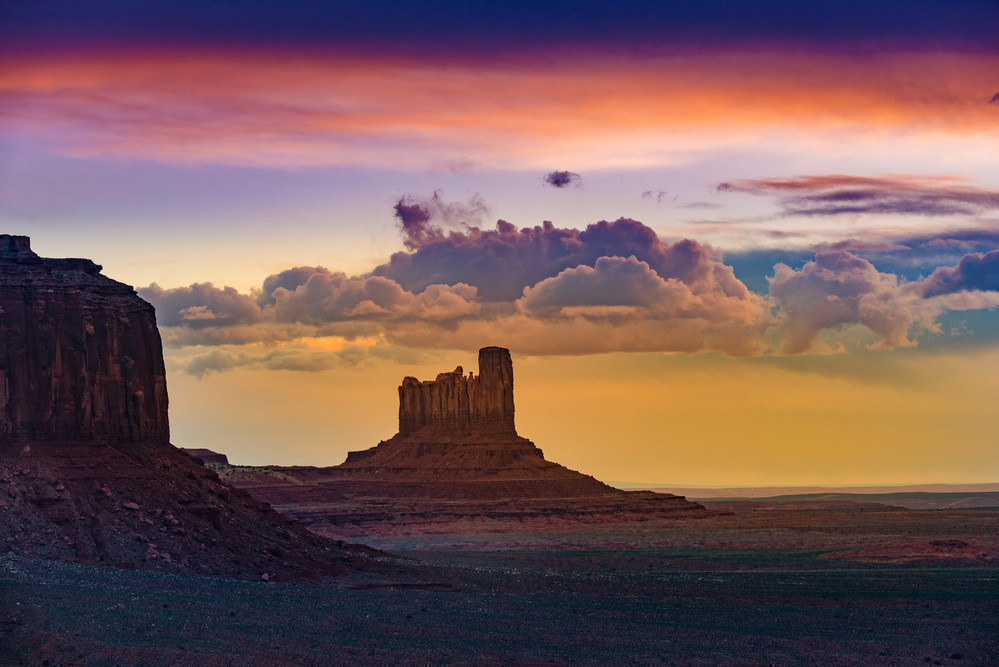 #4 – Monument Valley Scenic Drive
One of the most scenic drives in Arizona is that of Monument Valley – the scenic drive in the Monument Valley Navajo Tribal Park borders Arizona and Utah and is a 1-7mile road that will run you $20.
The drive includes a FREE map and starts at the Visitor's Center – where you can arrive early for breakfast if you are looking to capture a view of the sun as it rises in the morning. The scenic drive has 11 numbered stops and will run between 2 and 4 hours – make sure you bring plenty of water and snacks because you won't be able to find any facilities nearby.
If you wish to stay near the area, Kayenta is just over 20 miles away and is the closest town – or you can stay at The View Hotel if you prefer to wake up with a beautiful view.

#5 – Route 66
The originally HWY 66 covered 401 miles in Arizona – it enters across Topock Gorge, passes Oatmeal, a old ghost town, and moves along to Kingman. Along the way, pass through Seligman, Flagstaff and Williams.
Start your trip in Oatman – part ghost town and part gold town. You'll see wooden sidewalks and burros that roam the streets – you might even see gunfights, too.
From Oatman, head 30 minutes through Kingman, and further east to Hackberry – a town originally settled in 1870. Further east on your way towards Holbrook, you'll pass through Valentine and Winslow, where you will move on towards Chevelon Canyon Bridge – built in 1913 – one of Arizona's most historic places.
Once you arrive in Holbrook, spend your night in the Wigwam Hotel, and visit the Petrified Forest – also in the area… as well as the Meteor Crater and Walnut Canyon Monument.