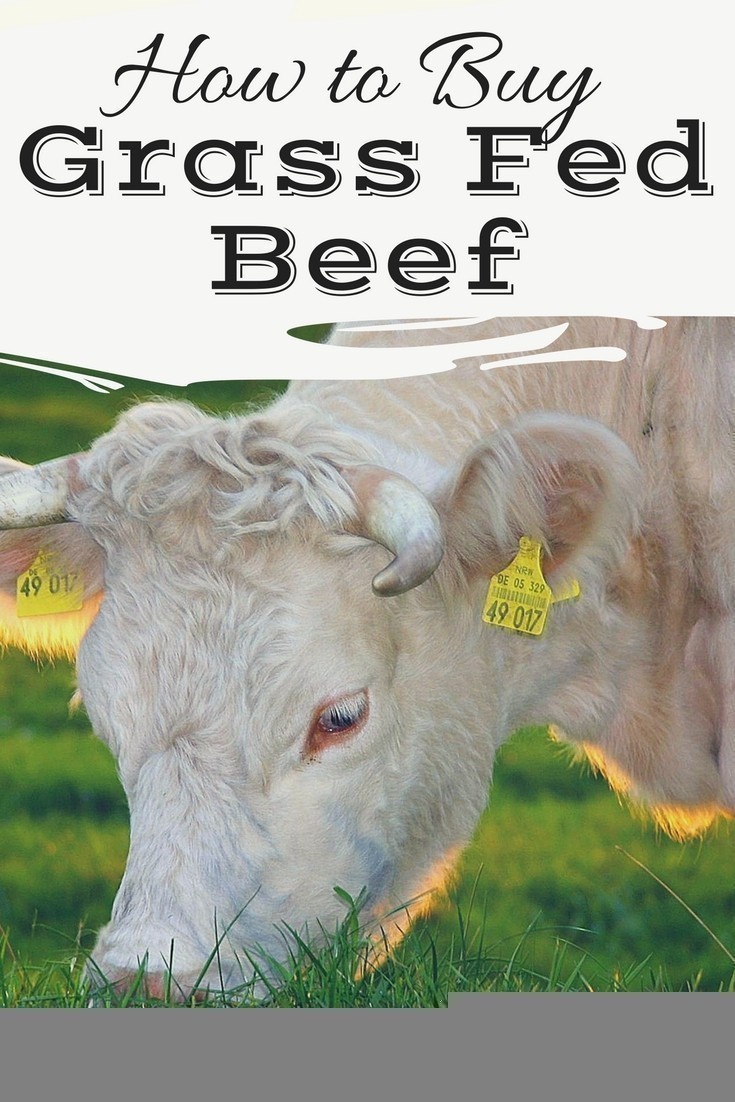 At some point in time, you may have had a friend or two make a statement on Facebook or, perhaps to you in person, asking if you want to go in on buying a half or whole cow from a local farmer.
When we grew up in Minnesota, this is exactly how my parents used to buy their meat – directly from the farmer, never at the grocery store – so it's not unusual to me when I hear friends asking those questions. It's a great way to get a better quality of meat.
For those of you who love your beef, buying from a local farmer has such a huge advantage.
The process, though, of buying from a farmer can be overwhelming for so many people ~ the biggest question: how do I start?
Shopping for meat at the grocery store is relatively easy – walk in, straight to the back meat case, look at the selection, put one in your buggy, and pay.
Pretty simple… but pretty scary too – you don't really know where it's coming from, where it has been raised, or what it has been fed. You see some type of "Grass Fed" on the label but in reality, it would never be that cheap if it was only grass fed…
In many cases, you can buy meat in bulk from various companies, but even then you don't know how the animals were raised, or what conditions they were living in. In most cases, if it's incredibly cheap, it has been the result of a confined operation.
Purchasing from a farmer, however, entails more steps – and they are totally worth every last one ;)
1. Determine your Need
In order to make a purchase from a farmer, you will first decide how much beef you will need. The easiest way to do that is to estimate how much your family may consume over the course of a full year.
If you can't think in that timeframe, then break it down into smaller sections – determine how much beef you usually go through on a monthly basis and then multiply that for your yearly amount.
A half is 400 – 500 lbs hang weight – once that cattle is butchered it results in 120 pounds of ground beef, and 100 pounds of roasts and steaks – or other "beef".
If you can't eat / consume that much, then the best option would be to find a family to go in and split that amount with you – leaving you each with 1/4 Cattle – which would be 60 pounds of Ground Beef and 50 pounds of Roasts & Steak.
You might also want to remember that when you order a whole or half, or quarter cow, you are not going to get it right away… the whole process puts you into the realm of nature's glory – in the right weather conditions, your delivery will be on target for later that year – but if unusual weather happens, your are on nature's clock ;)
2. Determine How much Space you Might Need
Before you commit – you will also want to make sure you have that freezer space to store that meat too – generally speaking, 4 cu. ft is needed for 1/4 side of cattle.
3. Find a Farmer/Rancher
For some, this can be really time consuming, but thankfully we have resources available to minimize the work – the best way to determine a source for local beef would be to use EatWild.com.
EatWild.com lists all of the local farmers offering beef (some offer more than just beef) in your state – just click on the state for more. Many of them are easily contacted by email, some with websites and a few through Facebook, too.
Note though – you MIGHT have to drive a little to find your closest farmer, depending on where you live.
4. Ask Questions
Once you have found a farmer, find out more about how their cattle are raised – here are some of the questions you will want to keep in mind – and in some cases they may even be answered on their website or on Facebook:
Do you use Antibiotics?
Are your cattle grass fed? Or, ar they grain AND grass fed? Some farmers raise their cattle exclusively on grass – so it's important to find out if your farmer does, if not, and if they use grains, find out if the grains are genetically modified or if they are clean.
What are the conditions of the farm like? Are customers welcome to come and tour the property? (In almost every case they are, so just make sure!)
What are your beef prices per pound? Are there additional costs (ie. butchering) or is the butchering part of the cost and included in the cost per pound?
5. Questions for the Butcher
In some cases, the farmer will already have a butcher they deal with and so your only options will be to identify which cuts of meat you prefer, and how you prefer them to be packaged.
However, other farmers may allow you to select the butcher, in which cases you will need to work out who that person is, how they will pick up and transport your cattle & how you want your cuts of meat.
If your situation is the latter (finding a butcher), then ask the farmer for their best recommendation of a butcher – if not that, then look for a butcher in the area through recommendation of the local FFA or Cooperative Extension Office.
When you are working with a butcher, you will need to identify the cuts of meat you prefer and your preference for processing – some of the questions will help them know how to better prepare the meat so it's usable for your family.
Do you want to keep the bones?
How many steaks do you prefer per package and how thick would you like them cut (1/4, 1/2″ or more?)
How large do you want the roasts cut per package?
And for a little more, you can request your ground beef be formed into patties, and some of your roasts to be cut further into beef stew meat.
And how do you transport that beef home after butchering?
The butcher will contact you once it's ready – if you are picking up, you will likely want to have a few coolers to pack the meat for the trip home. For 1/4 Cattle you will want 2 coolers available, more if you are purchasing a larger number.
It's important, not only to support your local farmer, that you consider purchasing your beef from a rancher – down in Southern Arizona (Patagonia), San Rafael Valley Grass Fed Beef is a great resource to go to..
Not only can you pick up from them, they are also at the Farmers Market regularly too.
San Rafael Valley Grass Fed Beef recently made this statement that I found to be more than true:
It's more important than ever that you know your rancher. As people learn about the health benefits of grass fed beef there are those who will use it as an opportunity to sell a less than hundred percent grass fed product to the public who are none the wiser… it's too easy to just write "grass-fed" on your label.
Legitimately all cattle are grass fed up to a certain point ….before they're hauled off to a feedlot…. or put on man-made permanent pasture with chemical pesticides and fertilizers…..or fed grain to get them big quickly and grass-finish for 30 to 90 days.
There are people at the farmer's market buying meat from processors and they don't even know where it's coming from. The "Powers that be" have just reduced the label criterion and restrictions for the grassfed designation and don't even have to give you a country of origin…
For those of us raising cattle on grass from birth to harvest we know we're offering truly 100% grass fed animals…. And we want you to know it too.
Know your rancher and ask lots of questions… Ask where the babies were born and where they were raised.