Those of you that have followed me for the last year have probably noticed that we made the leap into using Essential Oils for our health and for our home almost a year and a half ago – after having some close friends share their successes with their family with us.
I'm thankful we made that decision because we now incorporate them into almost everything… from the stresses that Dave has from his Deployment, our Seasonal Sneezing here in Phoenix, helping our kids wind down for bed, preventing the common congestion and cough that comes with the change in seasons and more.
We even use them for cleaning too… see our last post on Oregano & Lemon Cleaner.
My 8 year old daughter and 3 year old son both have terrible skin issues with itchy, dry, cracked & scaly skin … she has it slightly worse than he does, and she will literally itch her arms off if given the opportunity. She will itch hers until it starts bleeding – it is just that bad.
We have been doing long sleeves on shirts to prevent her from itching at school but with the weather getting warmer I really don't want her to be hot in school just because of her arms being itchy.
We recently put together our own Skin Relief Cream using several of our Essential Oils in the cabinet and it has been working well for us. It's only 3 ingredients, we keep it in her bathroom and she puts it on every morning before school and at night after her showers.
In the past, I have paid for CeraVe … Cetaphil, and Aveeno – while they help those with Dry, Cracked Skin, it didn't help her enough to remedy the severe itching that came with the warmer weather.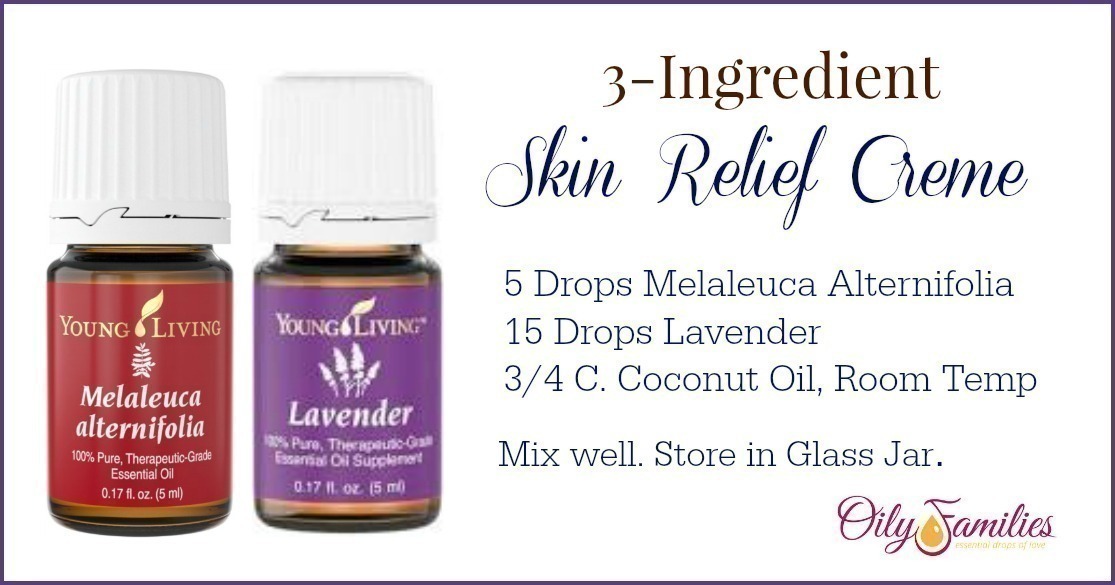 This takes less than a minute to make, and even better, you know what's in it – give it a try & you might find it will work out great for you too!
You'll Need:
3/4 c. Organic Coconut Oil – room temperature
Simply mix all 3 together well and keep in a glass jar. I use Ball Canning Jars and they work out great.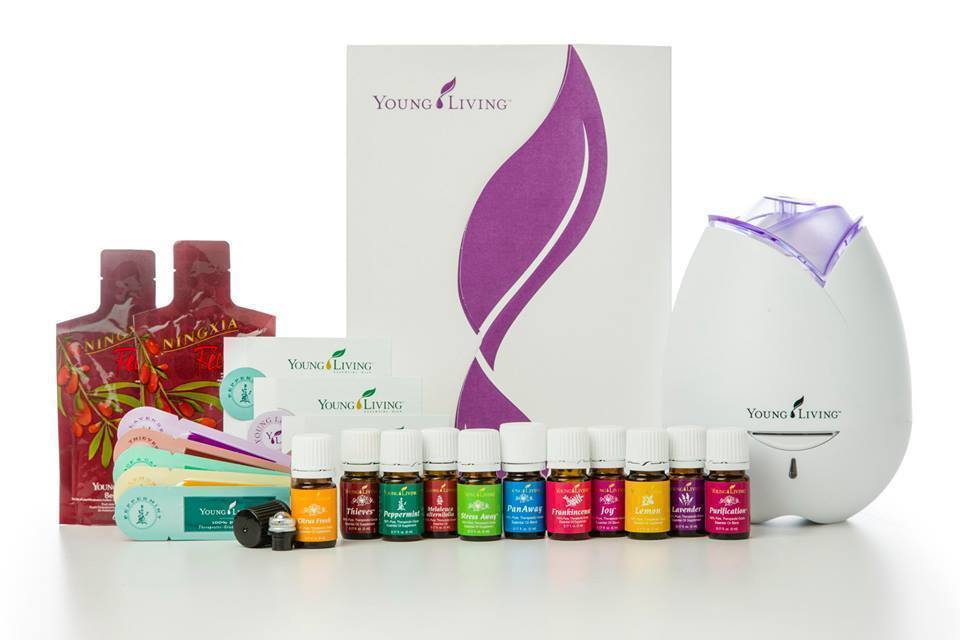 If you aren't using Essential Oils, or have been curious about them, you can see more in my last post about Essential Oils & how to get started... and check out a neat offer we have going this month on a starter kit with $50 in BONUS items (to include a FREE Amazon Gift Card, Diffuser & more!)
Disclaimer: These statements have not been evaluated by the Food and Drug Administration (FDA). These products are not intended to diagnose, treat, cure, or prevent any disease. AND…Please try to remember that I am a Mom, and not a doctor. I love using homeopathic remedies for health in our own home, and likewise, I like to share those ideas with you. Do use your own best judgement for your household.