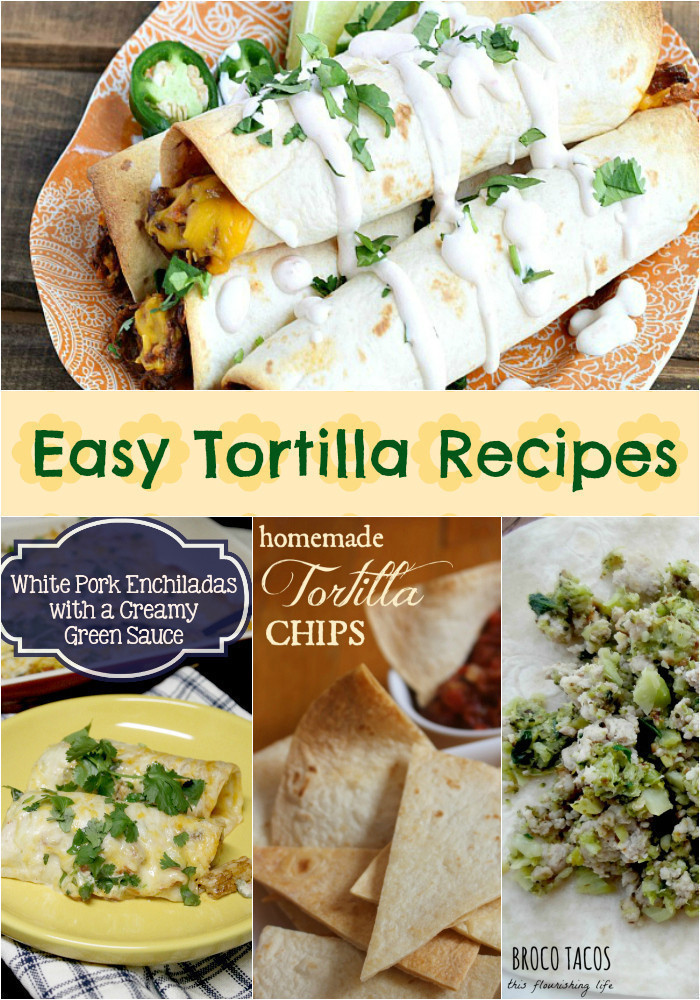 Mission Tortillas are on sale this week – at almost every store… shop at Fry's & they are $.45… OR, head into Safeway & get them FREE.
You can buy buy buy and freeze freeze freeze – just keep them in the regular package and toss them in the freezer. They come out fine when you need them – and you can save at the same time.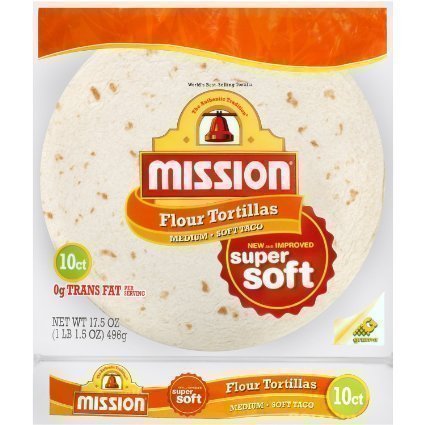 We go through so many here it's unbelievable – my kids love Quesadillas for breakfast, lunch and dinner. We also love to smear peanut butter and bananas on them and eat them rolled up.
We ALSO love to put beans on them and make tacos too… but considering we can't eat the same thing every day, and that many of you may want some alternative ways to use them, we rounded up some ideas for you.
Time to get in the kitchen!
Peanut Butter Banana Roll Ups ~ Cincy Shopper
Nightshade Free Roasted Garlic Broco Tacos with Pork ~ This Flourishing Life
Chicken Quesadillas ~ Our Small Hours
Slow Cooker Beef Taquitos ~ Homemade Interest
Apple & Cheese Quesadilla ~ The Thrifty Couple
Baked Chicken Taquitos ~ Raking in the Savings
Slow Cooker Pork Enchiladas with Green Sauce ~ Kicking It with Kelly
Homemade Tortilla Chips ~ Mission to Save
Curried Spinach and Egg Sandwich ~ Vegetarian Gourmet
Giant Burrito with Rice and Tofu ~ Vegetarian Gourmet
Cheesy Burrito Casserole ~ Ann's Entitled Life
Tortilla Lasagna ~ The Kitchen is my Playground
Crockpot Layered Beef Burritos ~ Thrifty Jinxy
Carne Asada ~ My Turn for Us
Tortilla hot Dog Wrap ~ Family Fun Journal
Slow Cooker Chicken Tacos with Peach Salsa ~ Thrifty Jinxy
We're open to hearing how YOU use them at home too! If you have a really amazing recipe you make with tortillas, please feel free to leave that in the comments so we can try yours, too!