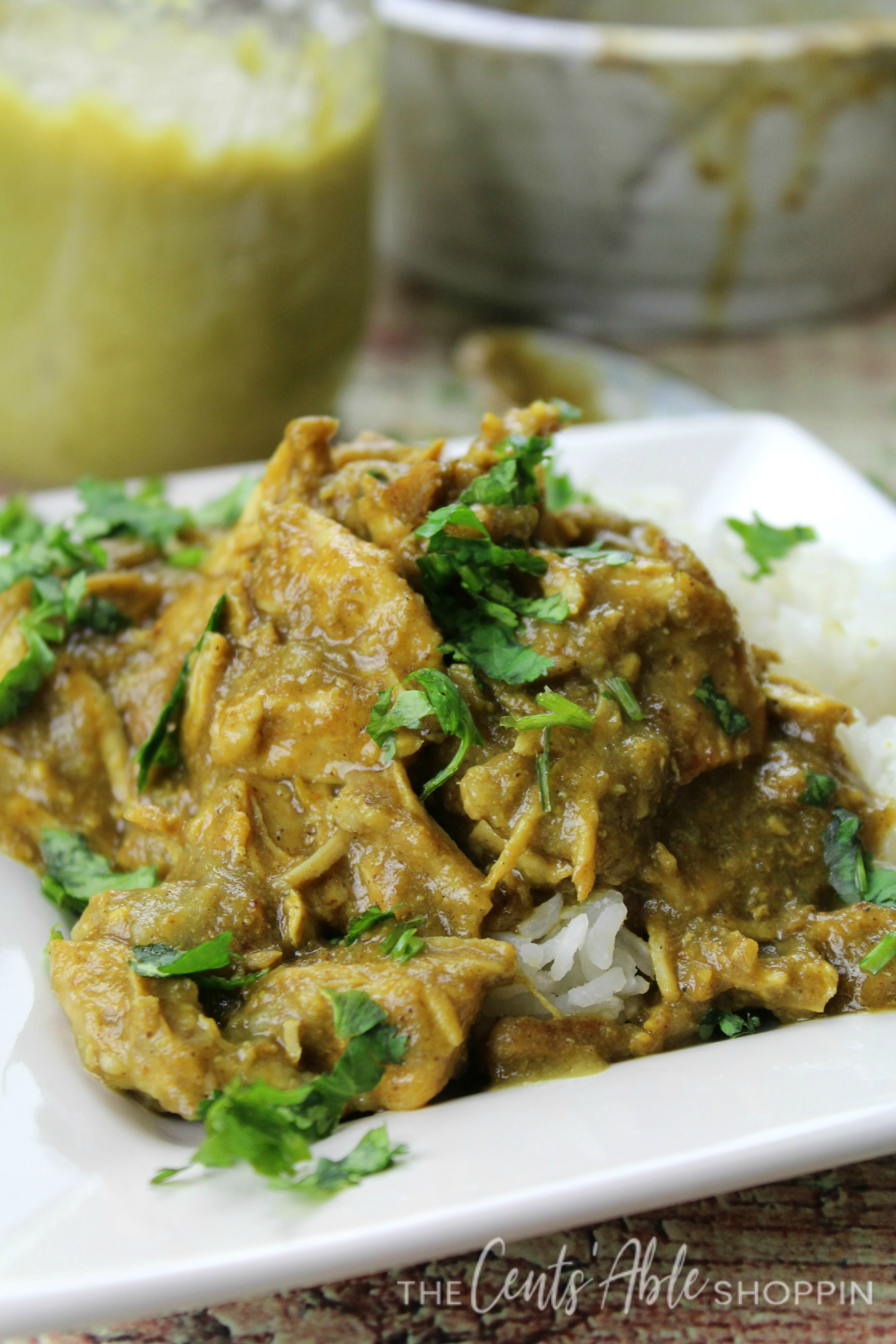 Ask any busy family what they might love and I'm fairly certain we could all agree to agree that a quick, easy dinner is key to a happy family evening. A dinner that doesn't take long, drawn out steps to make, and something that can reheat well in a pinch and double up as a lunch for work the following day.
Combine that with a love for Hatch chiles and this recipe is a match made in heaven. If you've ever had Hatch chiles you'll probably agree that they are definitely a surprise – sometimes they are mild, others might send you to the emergency room …
You can visit the Hatch Chile Festival in New Mexico every year on Labor Day to buy fresh, hatch chiles – or, order online direct to your home. Or visit your local Latin market to get roasted hatch chiles periodically (usually weekends) when they are in season.
Bring the bag home, throw on some gloves and get busy in the kitchen — make up this easy Hatch Green Chile Sauce that you can store in canning jars and toss in the freezer.
Use that sauce as the base for many things… Posole Verde, enchiladas, and this incredible Instant Pot Hatch Chile Chicken. If you like spicy, this is definitely going to be something you'll love!
Whipping up this recipe is rather easy ~ we relied on our Hatch Green Chile sauce that freezes beautifully, and paired with garlic, onions, a little chicken, and spices to create quite a twist on traditional shredded chicken.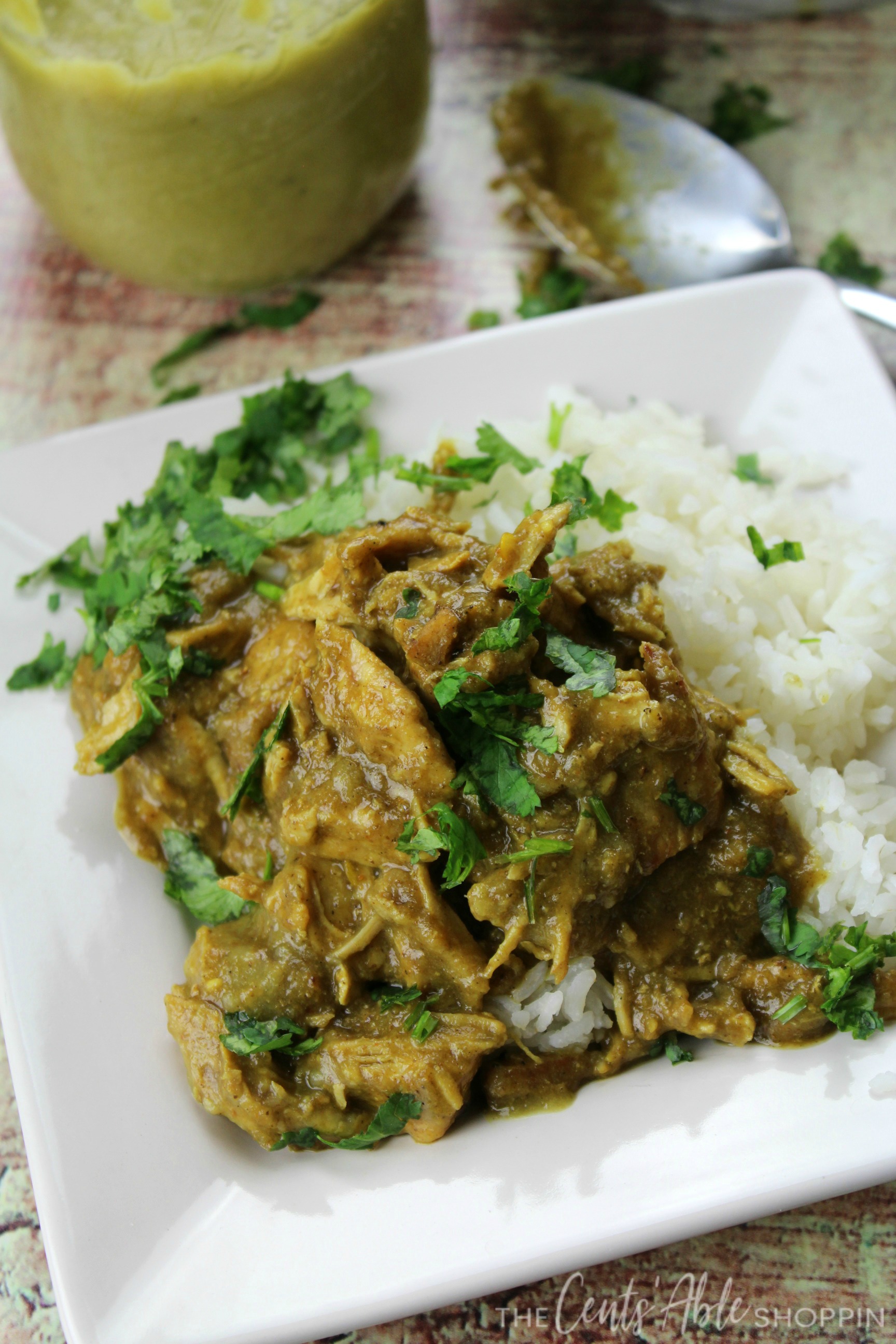 To get started, saute your garlic, onions, and chicken in a little olive oil in your Instant Pot using the saute function ~ once the chicken starts to brown and the onions are clear, add your cumin, pepper, and 1/2 – 3/4 C. of green chile sauce per each breast you include in the recipe. Add 1/4 C of chicken stock, and place the lid on the Instant Pot, seal the valve.
Push manual (pressure cook) and cook on high pressure for 10 minutes ~ at the completion of the cooking cycle, do a quick release & shred the chicken. Add your salt, more or less to taste, and throw in some cilantro and serve on top of a bed of rice.

If you are looking for more chile to drown your rice, feel free to add more broth or more hatch chile sauce depending on your tolerance level ~ we aim for 3/4 C of green chile sauce per breast, and it serves 3 quite nicely. However, this dish isn't for the weak at heart, even the most mild of Hatch chiles have some kick.
Combined with cumin it's a true eye opener.
Instant Pot Hatch Green Chile Chicken
Shredded chicken cooked to perfection in a spicy Hatch green chile sauce and shredded to serve over rice - easily made in the Instant Pot!
Ingredients
2 boneless, skinless chicken breasts, thawed
5 cloves garlic, minced
1 Tbsp extra virgin olive oil
2 tsp cumin
1 C [Hatch green chile saucehttps://www.rebootedmom.com/2018/02/15/traditional-new-mexico-green-chile-sauce/], prepared
1/4 C chicken stock
1/2 tsp salt, or more to taste
pepper
Instructions
In your clean Instant Pot, add the oil, chicken, garlic and cumin and saute until lightly brown, about 2-3 minutes.
Turn off the saute feature and add your green chile sauce, making sure to mix it in well with the chicken. Pour in your chicken stock, and place the lid on the Instant Pot.
Push the manual (pressure cook) function and cook on high pressure for 10 minutes. Do a quick release and carefully shred the chicken within - it should shred easily.
At this time, determine, add more green chile, if desired, as well as salt and pepper (to taste). Serve over a bed of rice.
https://www.thecentsableshoppin.com/instant-pot-hatch-green-chile-chicken/