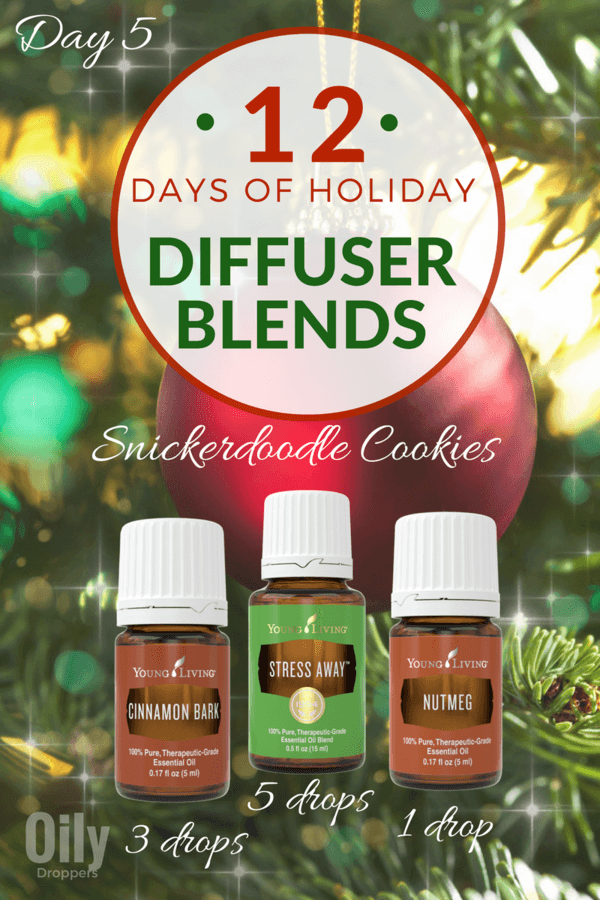 Who doesn't love the smell of fresh baked cookies? These rich cookies are perfect for the holidays or when you want a tasty cinnamon treat.
Just the thought of these cookies will make your mouth water – and if you are on a health kick and trying hard to avoid refined sugar, then you will want to pull out the diffuser to diffuse the scent and leave the cookies for the others.
Combine the following essential oils:
Nutmeg Essential Oil:
Nutmeg has a warm, spicy aroma that is energizing and uplifting. Nutmeg blends well with other oils such as Orange, Clary Sage, any Eucalyptus, and Ginger. Nutmeg is wonderful for supporting healthy adrenals and supports healthy circulation.
Cinnamon Bark:
Cinnamon Bark has a hot and spicy fragrance that is said to unlock feelings of abundance. It's wonderful for supporting healthy emotions. It also supports healthy circulation and provides support to the immune system.
Stress Away Essential Oil:
With an aroma that is the perfect blend of tropical and citrus, Stress Away is uniquely relaxing and comforting. Copaiba and Lavender help support a healthy equilibrium. Cedrol found in Cedarwood and Eugenol that occurs naturally in vanilla can help support occasional nervous tension.
If you add to your Young Living Home Diffuser, the combination will run for 8 hours on the intermittent setting.
One of the best ways to get started with Essential Oils is to pick up this deal here – which has 11 Oils and a Diffuser – you'll grab a wholesale discount on oils for life and be able to get started with some of the best oils to take care of your wellness.