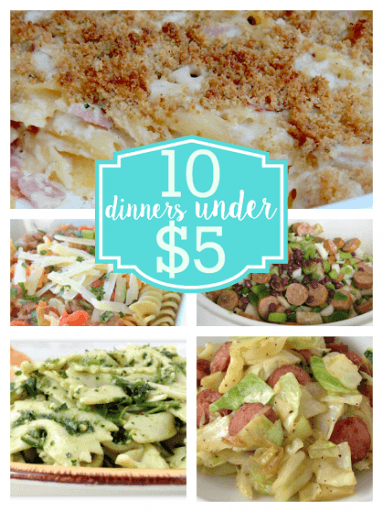 I know many of us are on a really strict food budget, with that, it's important to know what you need to have to make ends meet if your budget just can't stretch any more for food on any given week.
To help you get on track for easier meals, we put together a round up of 10 Recipes for under $5.00…. AND, don't forget that several months ago we also put together a Pantry Checklist that you can use to get a better handle on what you have in yours – sort it out, and log what you have on the sheet found HERE.
You should have the basic items on this list – if you do, you'll find that you can usually whip together something fairly easily even if you are tight on money for the week.
Just a few months ago we rounded up over 30 Frugal Meal Ideas for when you are broke. You can see that post HERE.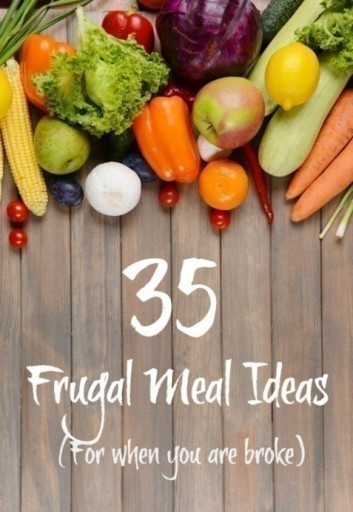 Having lots of produce at home can help you carry on a meal quite easily too!
10 Easy Dinner Recipes you can Make for Less than $5
When it comes to making dinner, we always seem to think that more expensive means better. Nothing could be further from the truth! Some of the greatest recipes ever made can be done for less than five bucks! If you don't believe me, just check out these fantastic recipes that are loaded with flavor and taste!
Slow Cooker Vegan Barley Stew // by Mama Like To Cook
Cheesy Italian Sausage Pasta Recipe // by Ann's Entitled Life
Ham & Swiss Baked Penne // by Sweet and Savory Food
Tuna Noodle Casserole // by Saving Everyday
Slow Cooker Rice & Beans // by Organized 31
Garlicky Beef and Bean Stir-Fry // by Feeding Big
Cabbage & Sausage Saute // by Saving Everyday
Cheese Tortellini Primavera // by Feeding Big
Grilled Sausage & Veggies // by Happy Deal Happy Day
Green Bowties // by Saving Everyday