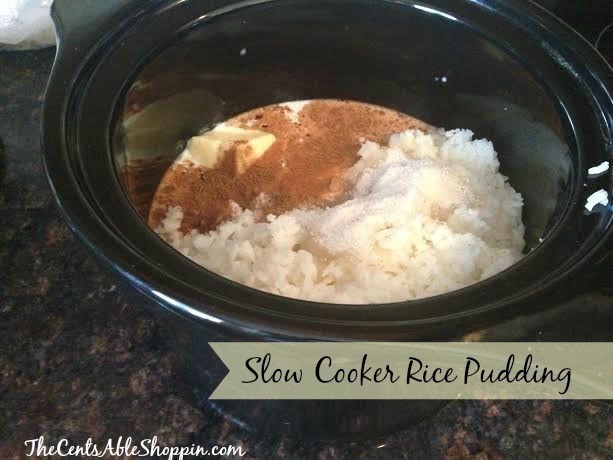 Put your slow cooker to use this week and make yourself some yummy rice pudding – my kids LOVE rice pudding. And I always make it on the stove with Sweetened Condensed Milk.
But…. I had leftover white rice, so I tossed it in the crock pot with Milk, Evaporated Milk and Water, threw in Cinnamon and put it on low.
It turned out super… the kids gobbled it right up (even my smallest one that's 10 months old!)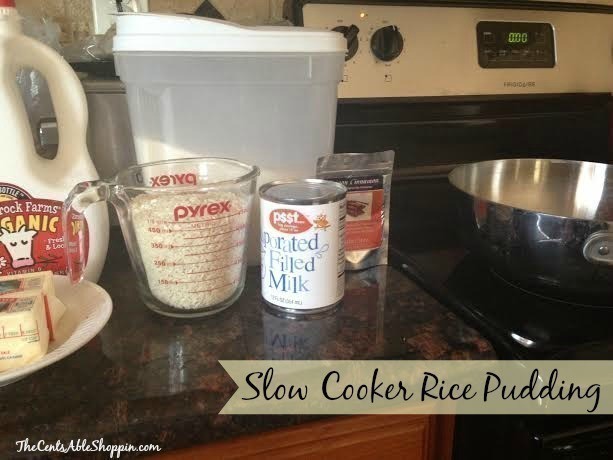 Slow Cooker Rice Pudding
2014-06-24 02:30:48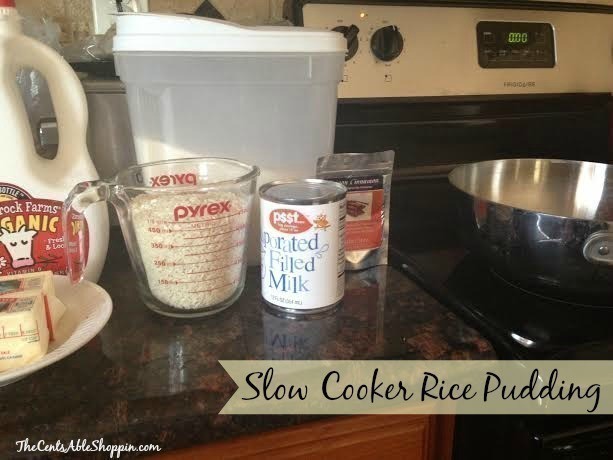 With a few simple ingredients from your pantry make the most delicious rice pudding in your slow cooker within just a few hours.
Ingredients
4 C. Cooked White Rice
1 - 2 Cans of Evaporated Milk (I prefer two)
1 C. Whole Milk
1/2 C. Water
2 tsp Cinnamon
3 Tbsp Butter (Softened)
1/2 C. Raisins
Instructions
Add all ingredients to the slow cooker - start with ONE Can of Evaporated Milk.
Stir well, and cover.
Cook on low for 2 - 2 1/2 hours.
If you love a more liquid rice pudding add the second can of Evaporated Milk - if you do, then stir & cook another 20 minutes on low.
"The" Cents'Able Shoppin http://www.thecentsableshoppin.com/
Please see my disclosure policy.
Recently In This Category