The All You Magazine is almost essential for couponers – you can only purchase it at Walmart (around $2.79) – but this is the cheaper way to go.
Each issue holds at least $45 – $90 (if not more) in valuable savings.
Right now for July you can pick up a ONE year Subscription to All You for $12.00 – making it $1 per issue.
OR, opt for 2 years for $15 – which breaks down to $.63 per issue and the best value.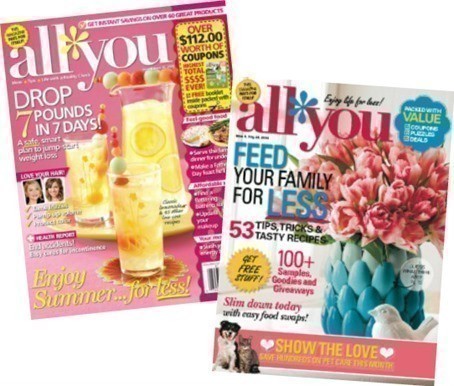 Don't forget you can still pick up 3 issues + a FREE Savings Book for just $5.00 if you aren't up for picking up a full subscription.