Would you Rather is a fun, family night game to encourage time together at home while also playing something fun and creative!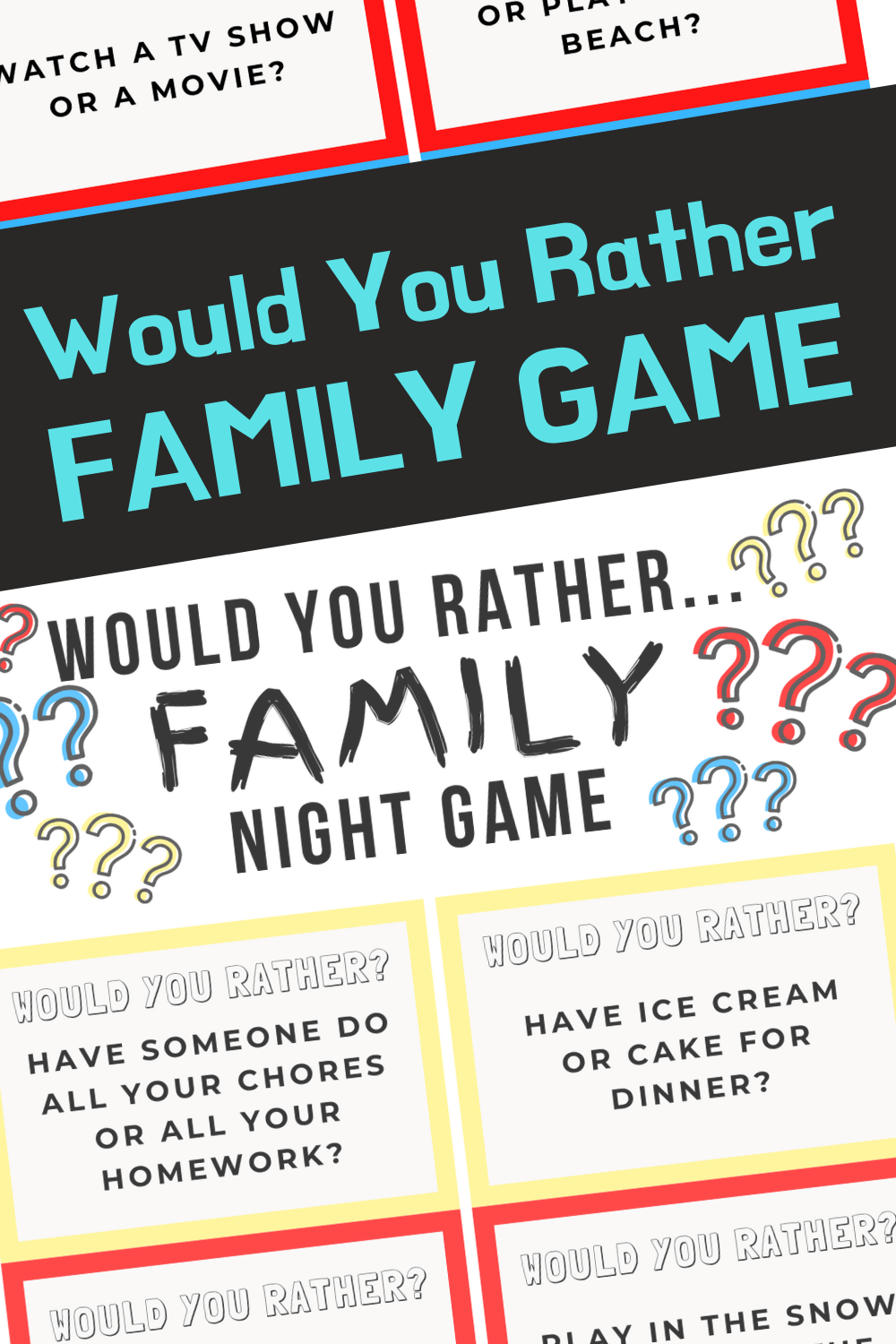 I think we can all agree that being stuck in the house for long periods of time can sometimes wear a person out!
The weather has been so nice outside here in Arizona and kids have been aching to play outside in the sun. But it has also been important to find things to do inside that keep them busy while also keeping everyone happy.
What's there to do?
Would You Rather Family Night Game
Board games are always a great option – while I have always gotten board games used at the thrift, printable games like "Would you Rather" are a great way to keep the fun going in the house… not just on a week day but after dinner at night. Or even on a weekend.
Make a commitment to sit down and play this game with your family… It's especially fun for those soon-to-be teens as they struggle to find something fun to do.
Pop a huge bowl of popcorn and set the snacks out on the table… maybe your favorite cookie recipe, gluten-free donuts or… a pitcher of horchata. Doesn't everyone love food? Then print out this game and cut the pieces … toss into a bucket or pail and have at it!
I guarantee that your kids will have a great time, and you'll be making plenty of memories with your family in the process!
The game has additional spaces for you to think of your own "Would you Rather…" questions to include in the game with your family.
Would you rather…Never have to cook or never have to clean?
Would you rather…Eat maple syrup with your spaghetti or chocolate syrup with your broccoli?"
Priceless!
This is one of my favorite family night games to play with my kids – it's so much fun to hear them giggle and shriek with laughter as we go around the table.
I hope you love it as much as I do!
What's your favorite family night game?