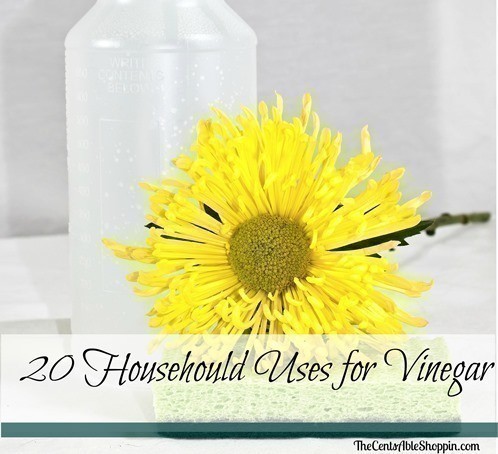 Many of us have a love affair with vinegar – it's something that we always (and I mean = always!) have in our cabinet. It helps me keep my house clean, helps my laundry stay soft, and helps my pocketbook.
Vinegar has been around for 10,000 years – but has been produced commercially for just 2,500 – it is probably one of the ONLY products in your cabinet that has such a long history.
One of the best aspects about Vinegar is that it is cheap, versatile, and much less harsh than most of the commercial cleaning products – in our house it helps mop floors, clean toilets, works as fabric softener, cleans our shower, and….. even cleans our feet (yes……. I'll expand on that at a later time)..
We have compiled a list of 20 Popular uses for Vinegar that you can print out and keep handy on your fridge….. think of something we didn't cover? You can leave a comment & we'll add it to our next list.