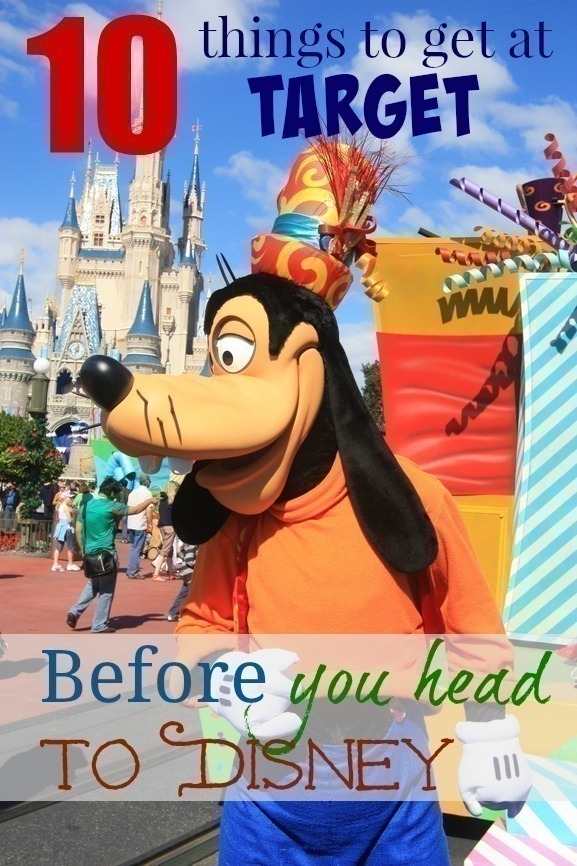 Earlier this week we mentioned that you can visit the $.99 store to get 14 FUN things to buy BEFORE your trip to Disney.
But wait.… NOT everyone lives near a $.99 Store! The $.99 Store is based in Arizona, California and Nevada – so those of you who live OUTSIDE that area may not be able to to score those same offers.
Thankfully we are all close enough to a Target. And although not everything is 99 Cents there, you can still find some Mega Cool deals THERE as well. Plus – who doesn't LOVE Target?!?!
Definitely a store to go to before you head to the Magic Kingdom….. right?! We all know anything and everything is CHEAPER outside those Mousey Gates.
We rounded up our TOP TEN deals to buy to save money before you head to the House that the Mouse built.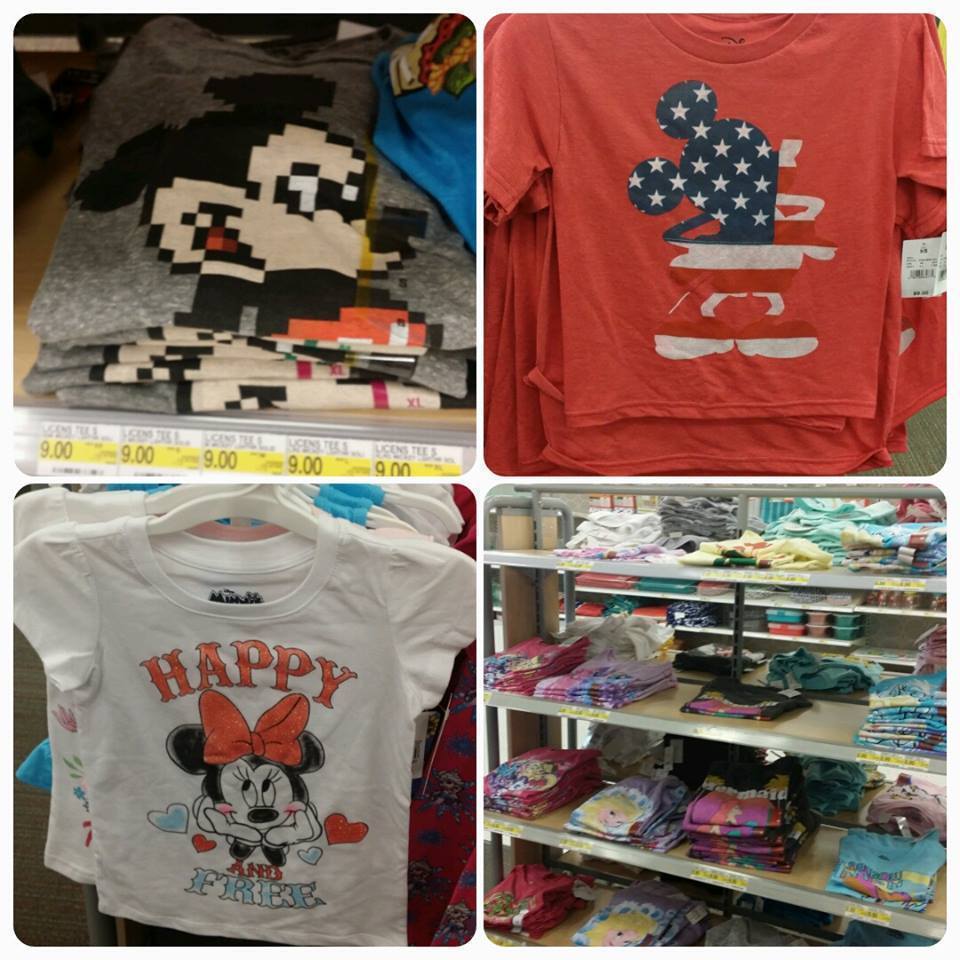 T-Shirts
All priced below $10 your little one will be stylish and won't need to run in to the gift shop to pay $20 for one.
We found lots of cute T's for both boys and girls, the great thing about this is that they won't look like everyone else at the park. They even have MineCraft Mickey Mouse!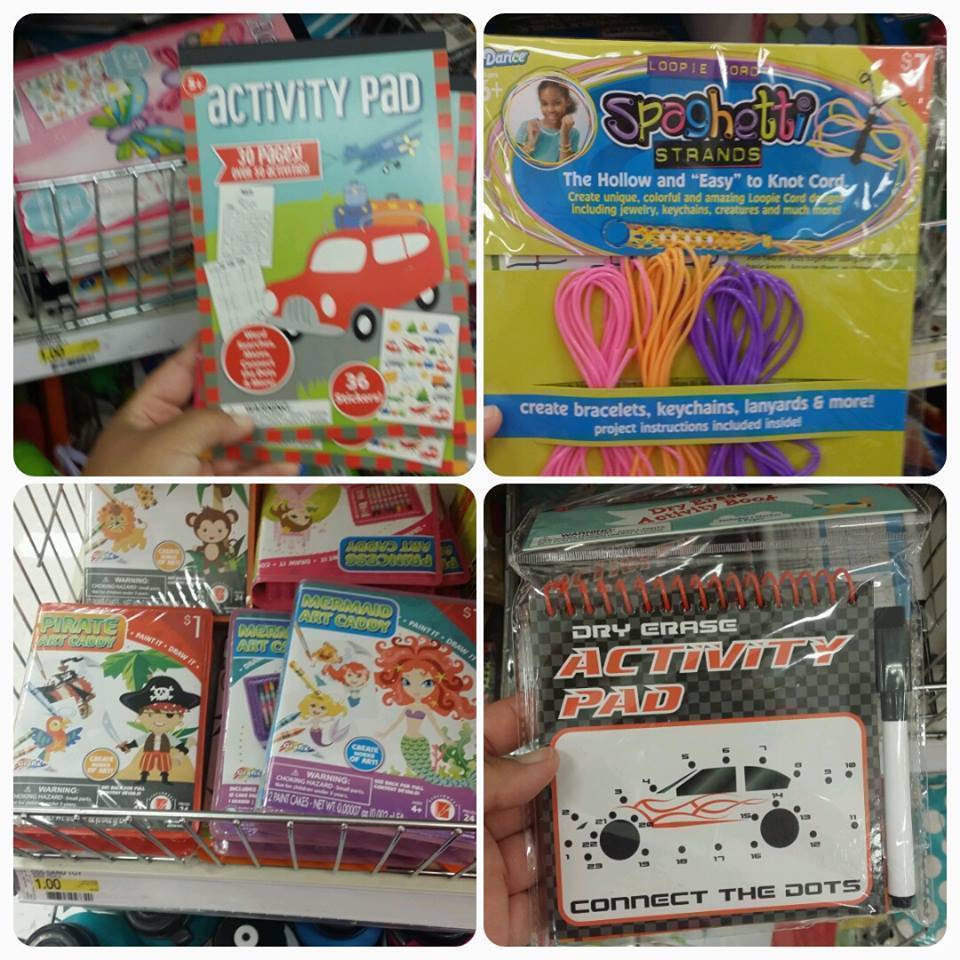 Car Trip Busy Activities
Keep them busy on the cheap! Great activity books, bracelet kids, AND…. art sets for $1!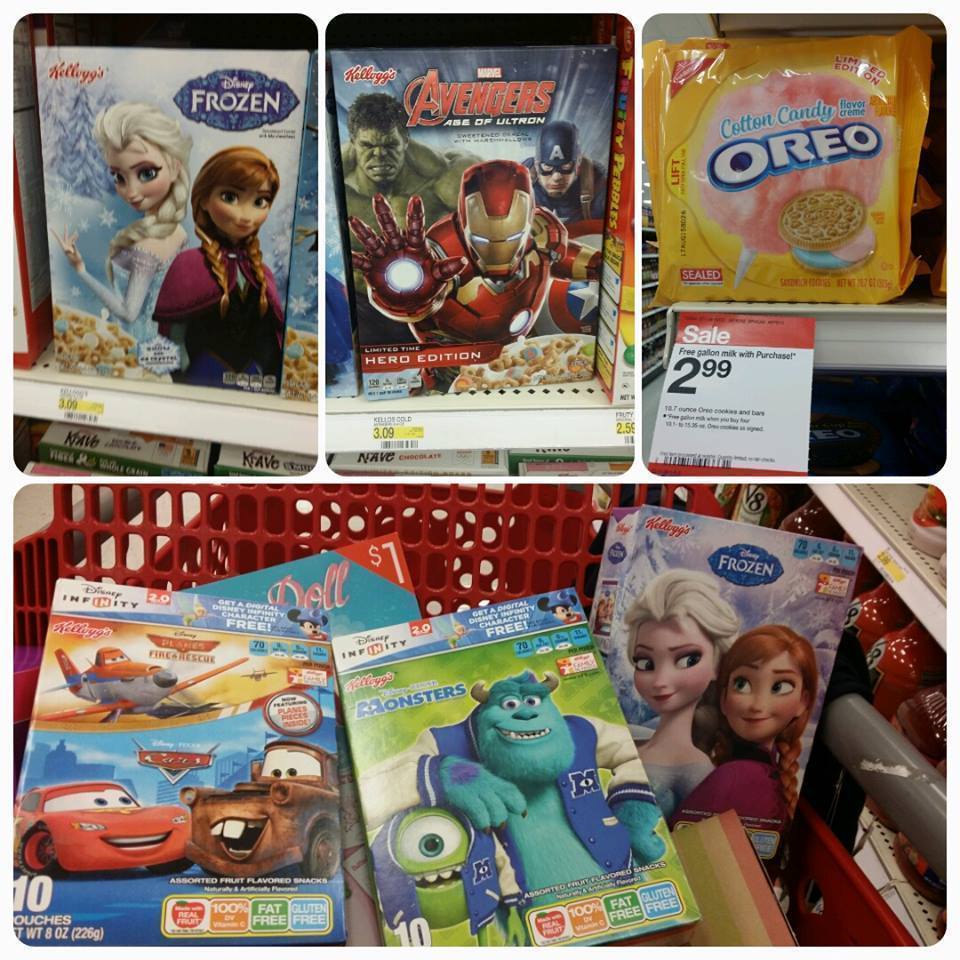 Snacks
Don't go in the park empty handed!
Disney themed fruit snacks are $2, Cereal is $3 (yes we've seen it cheaper but to give you an idea) and hey, grab some Oreos!. These will help pass the time in line.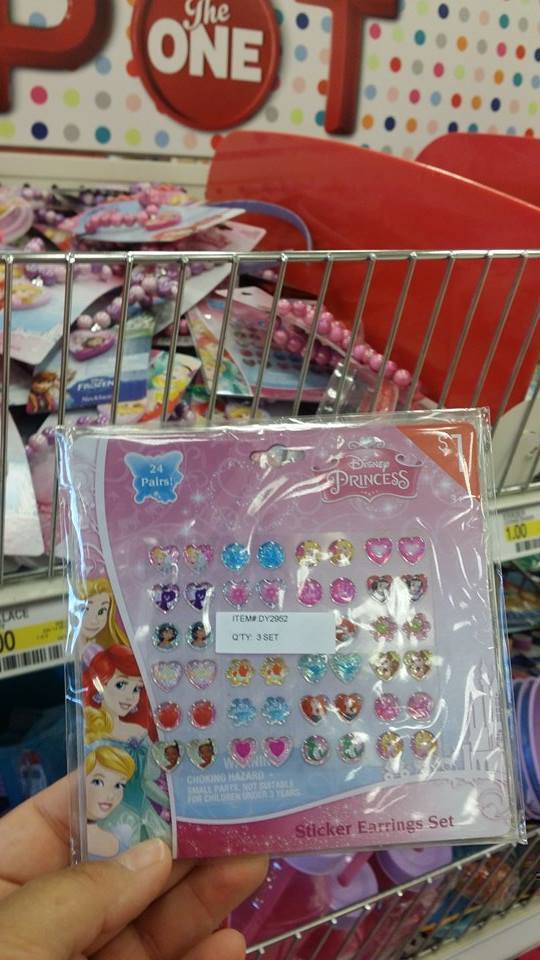 Dollar Bin Goodies
Sticker Earrings, Wands, Lightning McQueen Socks and Big Hero 6 Stickers? Kids can wear those as tats and be cool all day long. Maybe your daughter can take a shot at bippity boppity booing the lines away!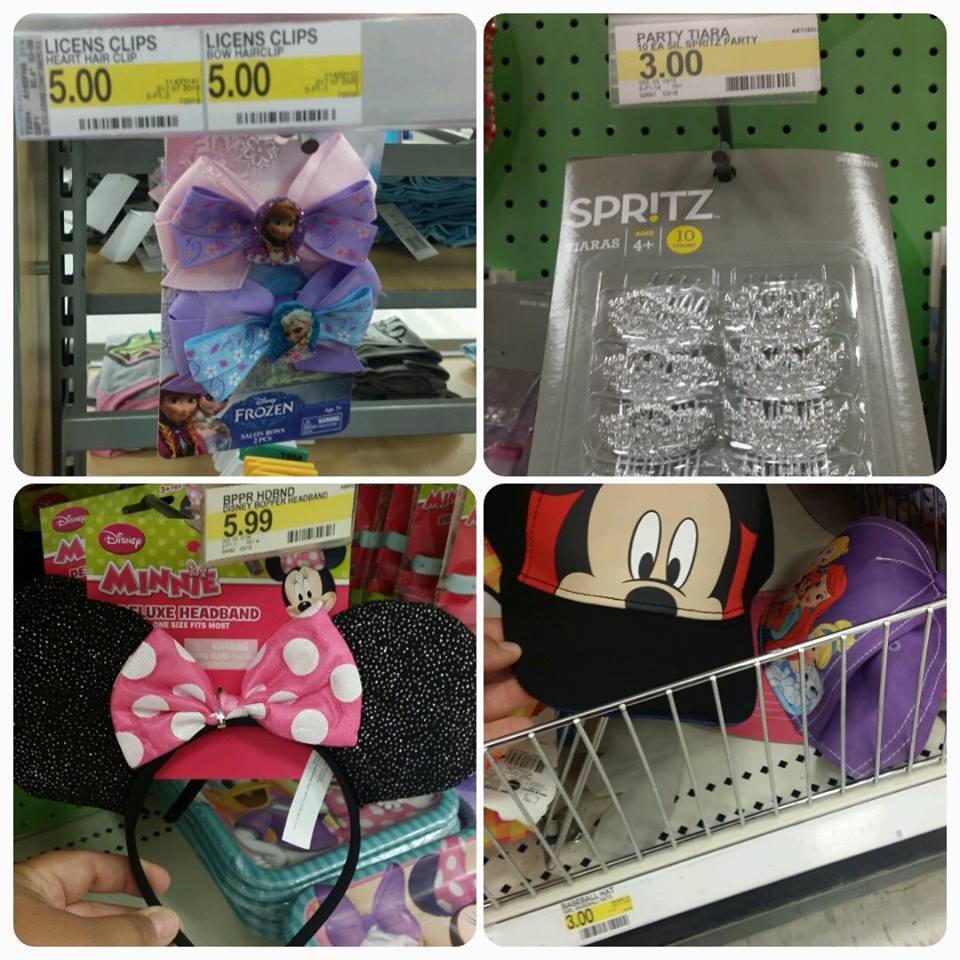 Head Gear
Under $6 will get your kids looking stylish!
Mickey or Princess Caps are $3 from the Dollar Bin area, Minnie Mouse ears were found in the Party supply section and we also found a 10 pack of comb Tiaras for the whole gang!
Toiletries
Is the Force Strong enough to keep those teeth clean? Princess Lip Gloss or Hair decorations will make the trip extra special.
The tin lunch boxes can keep their essentials handy, like hair elastics, and hair brushes. Also great to carry their snacks once you hit the park.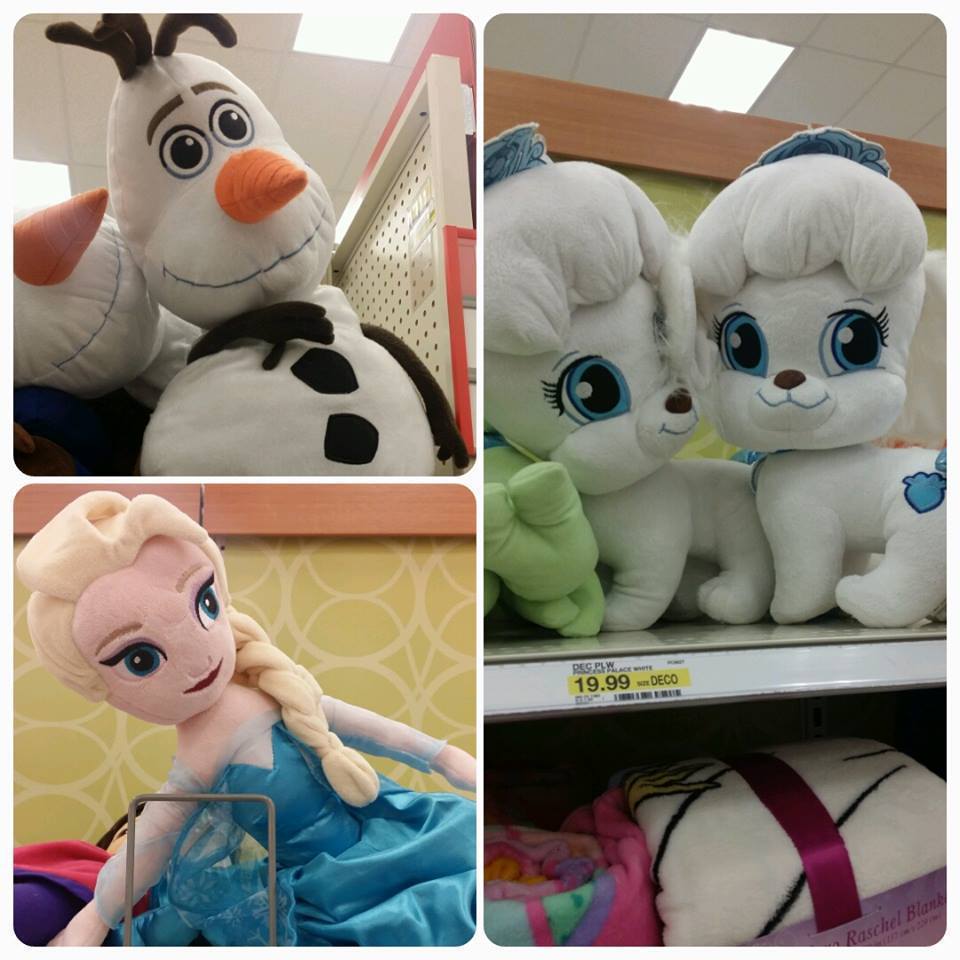 Snuggle Bugs
Not a super deal BUT not only will it keep your child company on the drive over, in bed at night but it will also continue to be a bedtime buddy once you come home. They will hold special memories of their last trip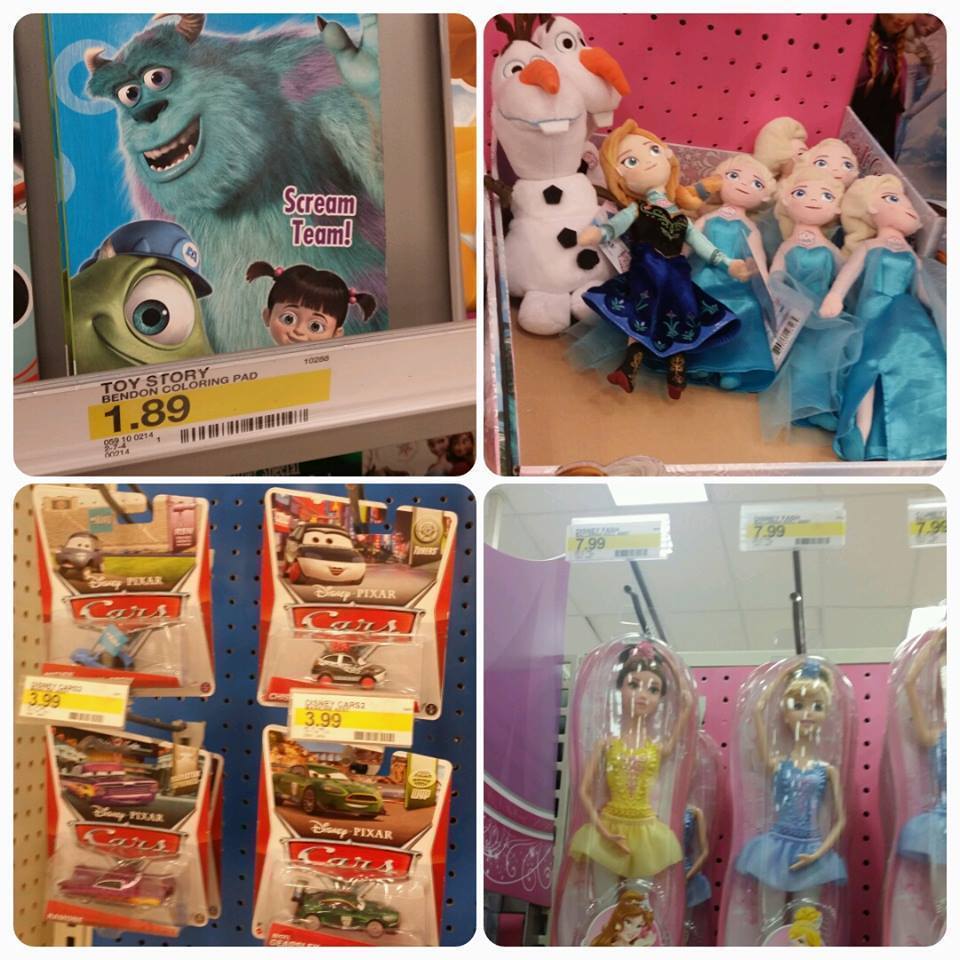 Souvenirs under $10
Grab a few and pack them in your bag. Right when the gimmies hit make sure to get them out. Cars are $3.99, Dollies as low as $5.99, Frozen Plush pals are $9.99 and Sticker books are $1.89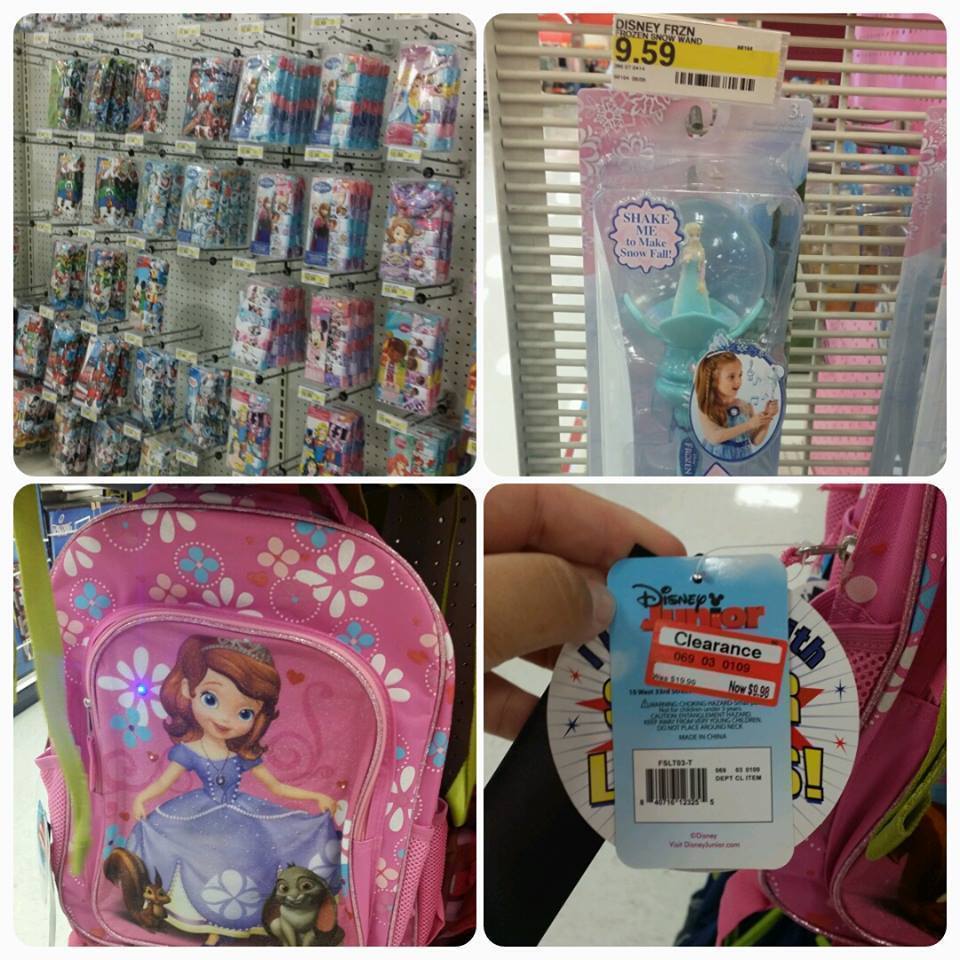 Other Essentials
What about some Disney underwear? They run $11.99 and under. This week we found a Sofia the 1st backpack with sparkly lights for $9.99 (reduced 50%) and Elsa's Magic Snow wand for $9.59. LOOK at your store – sometimes the clearance areas are the BEST areas to look for Disney themed items.
AND, with school starting this fall, we're bound to see Lunch Boxes and Totes too – keep an eye on those after school starts as they MAY go down in price to move in Christmas merchandise!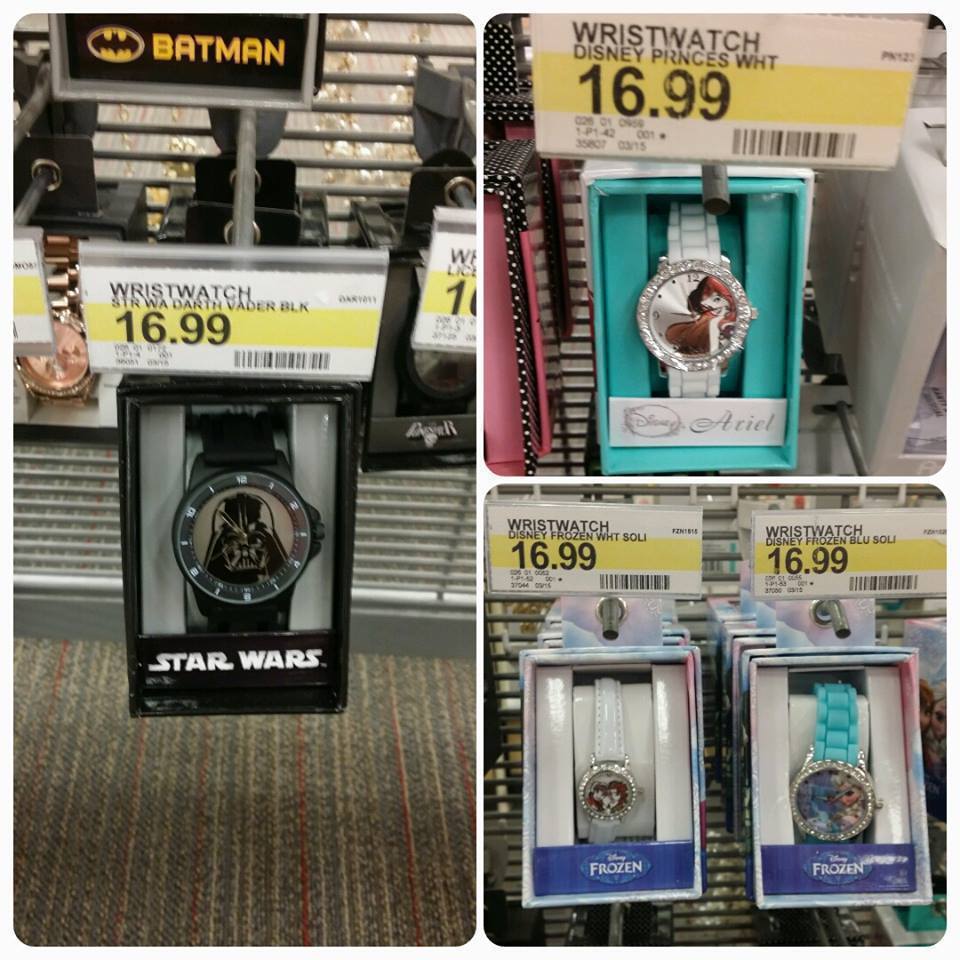 Souvenirs for Tweens
Maybe you want to spend a little more so that your older child has a long lasting souvenir? We found a great assortment of watches under $20!
Did you enjoy this recipe? Feel free to PIN it on Pinterest for future reference.