Whip up these soft and chewy spice cookies with just three main ingredients and less than 15 minutes! They are perfect with a tall glass of milk!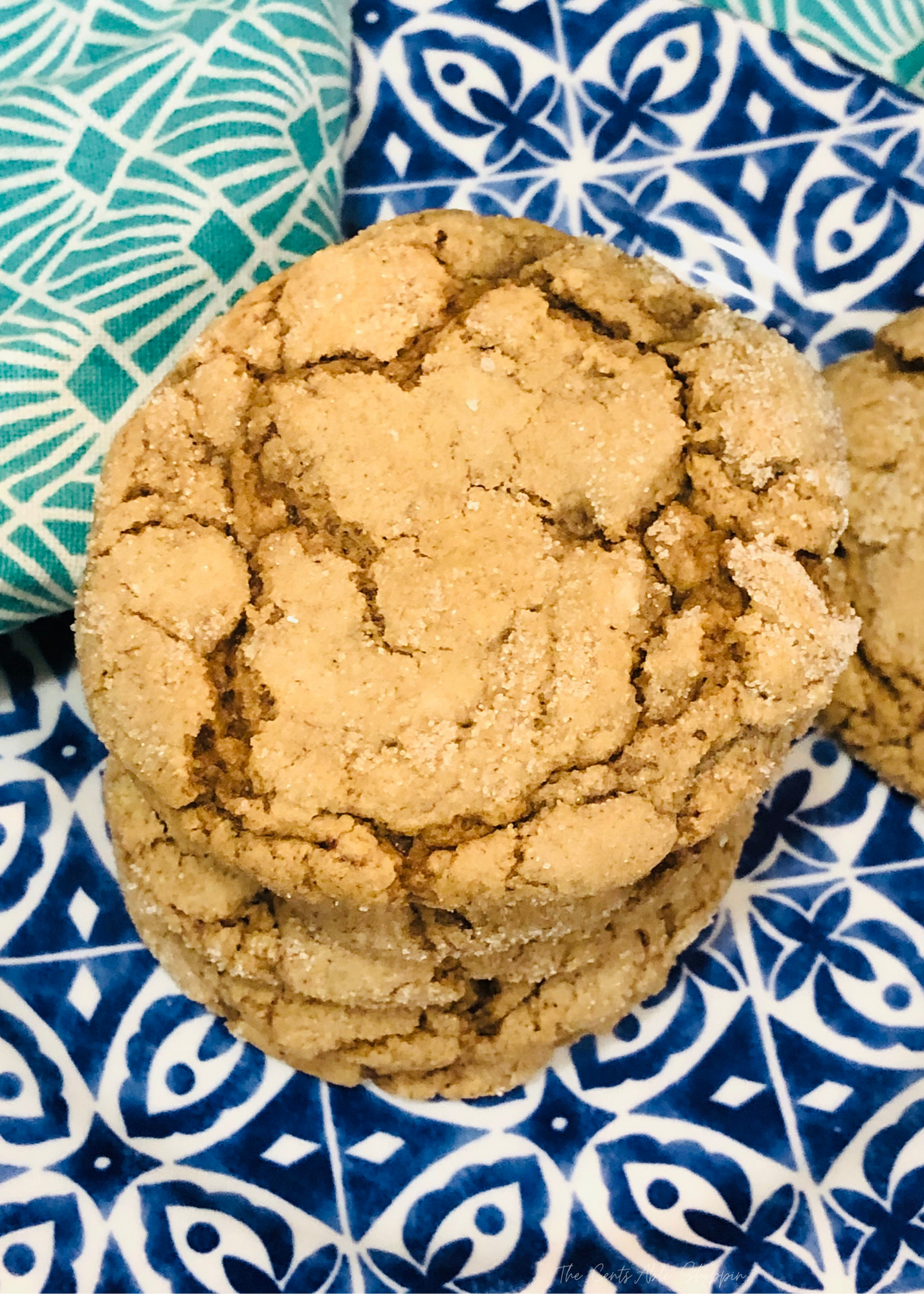 Having a box of cake mix can be a tremendous help when you approach the holidays. Everyone loves homemade cookies – and a box of cake mix can help bring that possibility to reality when you combine it with a few other pantry ingredients.
These spice mix cookies come together quickly (and I mean QUICKLY!) with a box of Spice Cake Mix, some butter, and eggs. After mixing, roll them in small balls and dip them in a bowl of granulated sugar.
Place them equally distant on a cookie sheet and bake for 10 minutes. They will fashion themselves into perfectly round cookies that will make people think you slaved in the kitchen!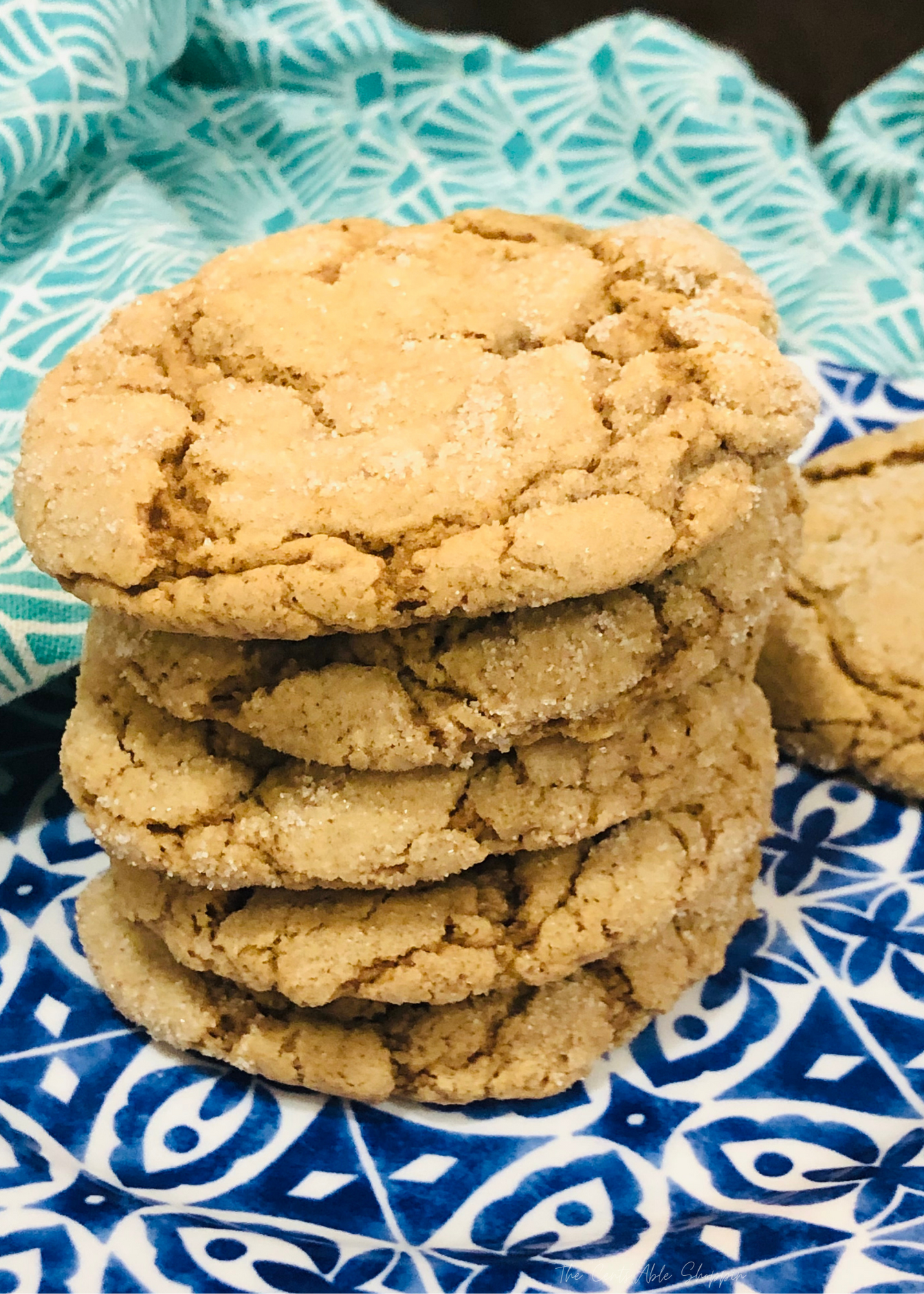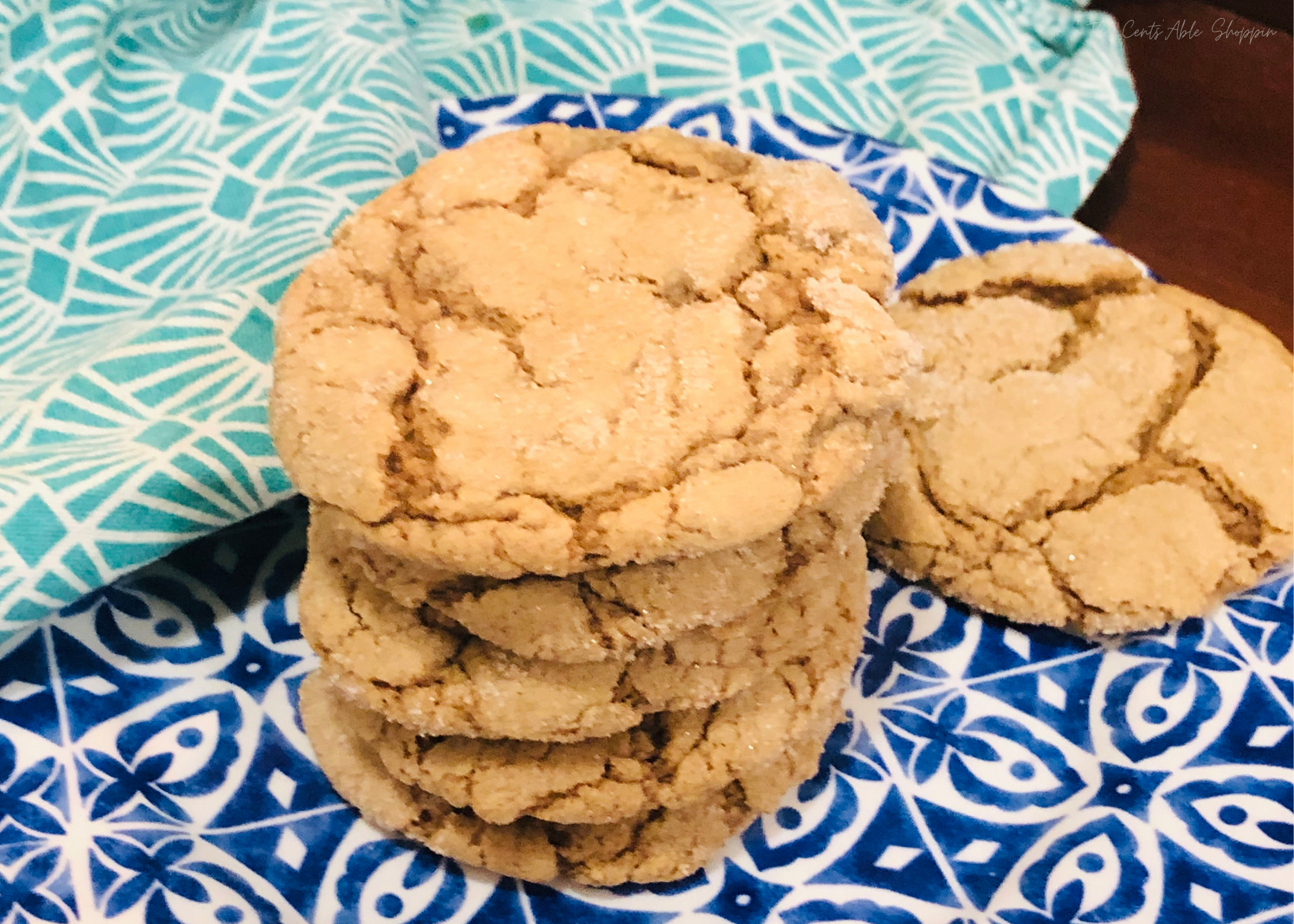 For Successful Chewy Spice Cookies
Use room temperature (softened) butter: avoid melting the butter. Remove it from the fridge and cut the butter into smaller pieces to help it come to room temperature faster.
Always try to use room temperature eggs: the cookies will bake up much better! Remove the eggs from the fridge in the morning. Or, if you need to help them come to room temperature quickly, fill a glass with warm water and allow the entire egg to take a dunk in the glass for 15-20 minutes.
Preheat the oven before you get started. Lay your baking mat, parchment or foil on your cookie sheets and have them prepared well in advance.
Once the cookies are mixed, shape them into 2″ balls, then roll them in a bowl of granulated sugar to give them the "snickerdoodle" effect. (This isn't mandatory! You can skip this part if you want to!)
Bake the cookies just until the edges start to brown ~ 10 minutes or so. Then remove from the oven – they will continue to cook as they cool.
Where to find Spice Cake Mix
You can find spice cake mix at your local supermarket – at mine, it's right there with the golden yellow, and chocolate mixes. If your store doesn't carry Duncan Hines or Betty Crocker Spice Cake Mix, then Walmart carries a generic brand that works just as well.
This recipe will work for any boxed cake mix – feel free to doctor up with your own changes:
Chocolate cake mix with white chocolate chips
Golden butter cake mix with regular chocolate chips and walnuts
Spice cake mix with added raisins
Did you try this recipe for Chewy Spice Cookies? If you did, please rate the recipe and comment below – I'd love to know if you made changes to the recipe!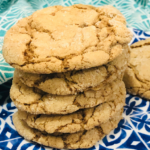 Print Recipe
Soft & Chewy Spice Cookies
Whip up these soft and chewy spice cookies with just three simple ingredients and less than 15 minutes! They are perfect with a tall glass of milk!
Ingredients
Cookies:
1

box

Duncan Hines Spice Cake Mix

2

eggs

room temperature

1/3

C

salted butter

softened to room temperature
Optional - Before Baking:
These cookies will stay fresh when kept in an airtight container for up to 3 days after baking.
Looking for a good cookie to ship by mail over the holidays?
These cookies will ship beautifully! After they are done cooling, place two cookies back to back and wrap them in plastic wrap. Then place the wrapped cookies in a sealed freezer bag and box up tightly. I recommend sending priority mail (3 days) or less for fresher cookies.