Check out this video tutorial to to make a cute Paper Pumpkin Craft. It's great for a fall or Halloween kids craft and scissor cutting kids activity!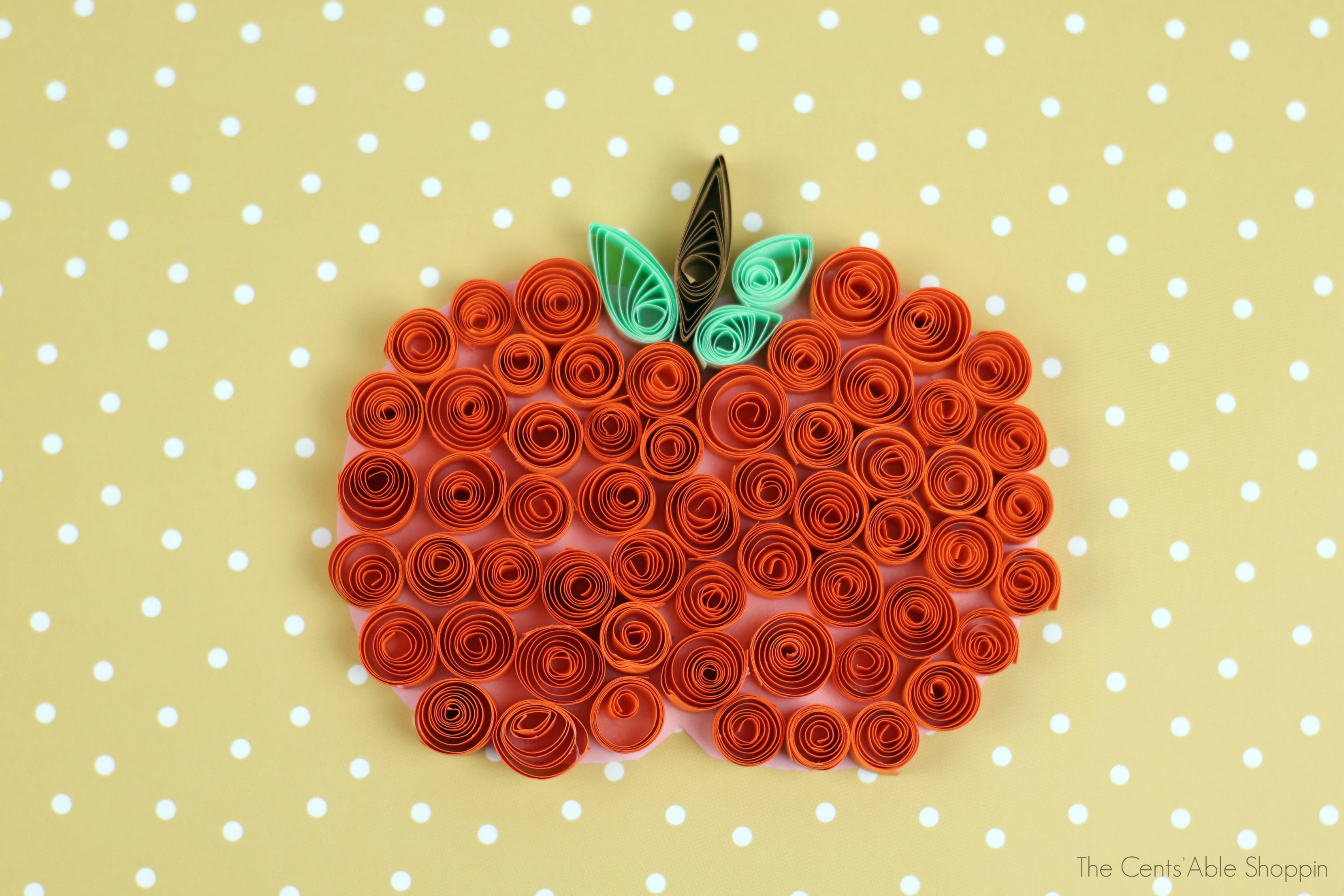 Who doesn't dream of fall and everything pumpkin spice? Fall might be far off… but we can only dream that it's right around the corner (right??!!)
Last fall, the kids and I made these adorable paper pumpkins. I am so excited to share the tutorial with you. It's the perfect way to welcome cooler temps and the Halloween holiday.
The cutting involved in this craft is perfect for preschool or kinder, and helps develop their cutting skills. Only a few simple materials are needed to make these cute pumpkins – kids will love this project!
HOW TO MAKE A PAPER PUMPKIN
This paper pumpkin only requires a few simple materials. *This post contains affiliate links to the products mentioned. We are a participant in the Amazon Services LLC Associates Program, an affiliate advertising program designed to provide a way for sites to earn advertising fees by linking to Amazon.com (at no cost to you!)
SUPPLIES:
paper (dark and light orange, green, brown)
INSTRUCTIONS:
Start this fun fall project by cutting your orange paper in thin strips. Roll each strip up tightly and secure the end with a little glue from your glue stick.
Repeat that until you have rolled up all of your strips. Trace a pumpkin shape on the lighter orange paper, and set aside. With your scissors, carefully cut several thin strips from the brown and green paper and roll them tightly just as you did for the orange.
Secure those green and brown rolls with a tiny bit of glue from your glue stick.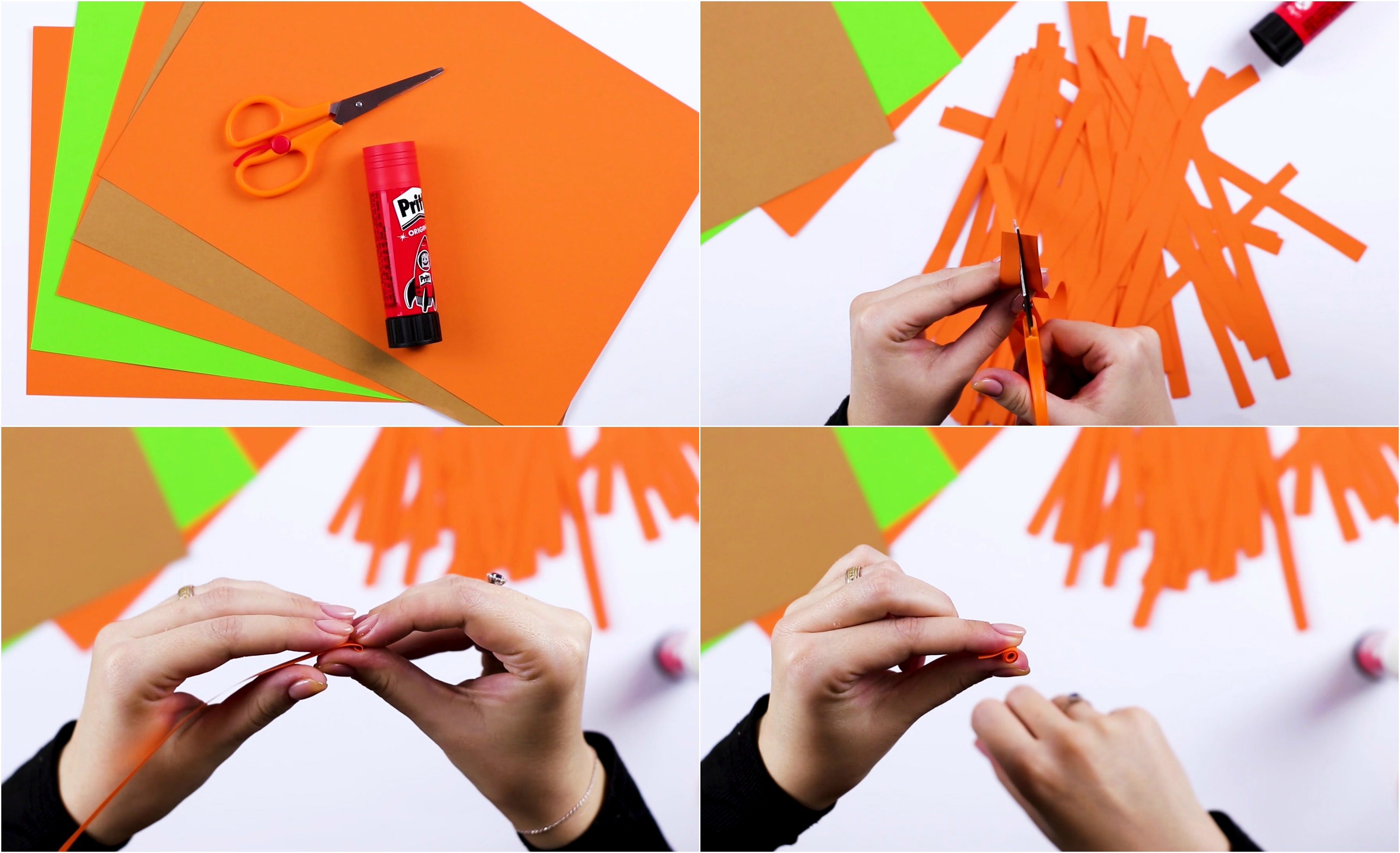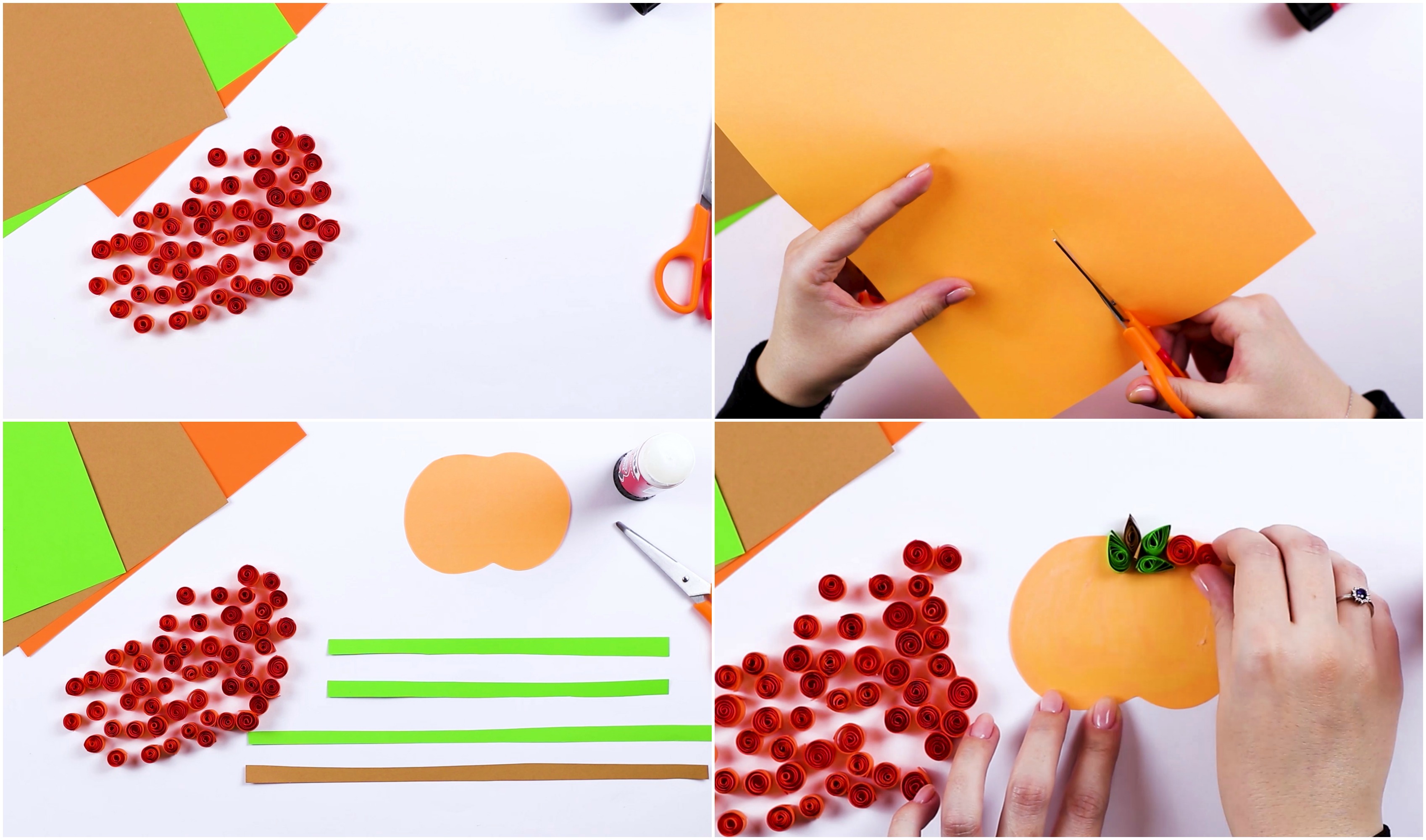 Now it's time to assemble your paper pumpkin craft! Glue the stem and leaves on your pumpkin with the help of your glue stick. Then fill in the remainder of the pumpkin with your orange rolls until the paper pumpkin is filled in completely.
That's it! Your paper pumpkin craft is complete. Make one or several — or incorporate as a fun kids holiday craft to welcome cooler, fall weather!
Looking for more paper crafts?