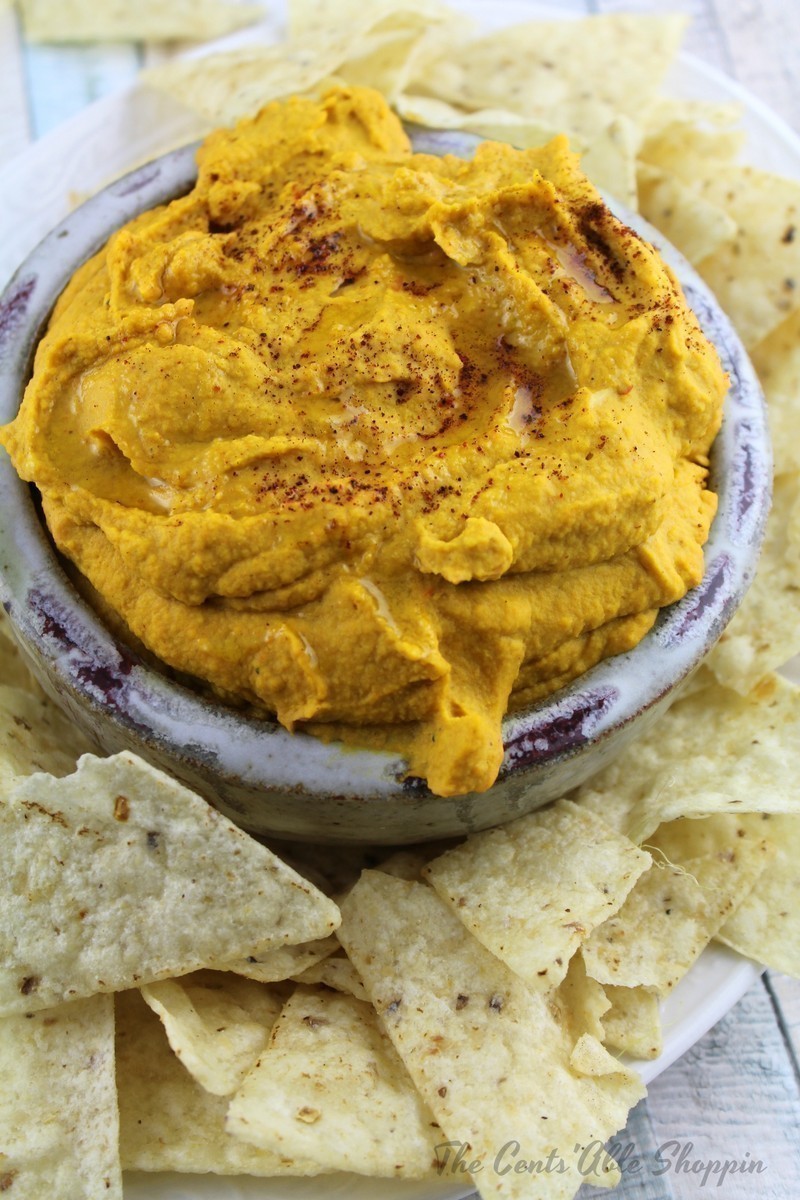 Chickpeas are a staple in our pantry, and something we always have on hand – not only are they great added to salads and soup, they cook quickly in the Instant Pot and can transform into Hummus with the addition of a few extra ingredients.
When you have cooked chickpeas, you can make hummus in minutes.
And even better… hummus with carrots. (Ok… I'll admit, I might just be a little addicted to hummus! I LOVE the stuff.. any and all, I eat it like crazy!)
Every summer around this time, we are buried in carrots. Orange carrots and rainbow carrots – they take over my fridge and lead me to find fun ways to use them that will please the kids. One thing I have learned is that kids love colors in their food – as long as you are willing to serve them.
My little girl loves Harry the Bunny and Harry likes carrots, therefore she LIVES for carrots and eats them straight from the fridge.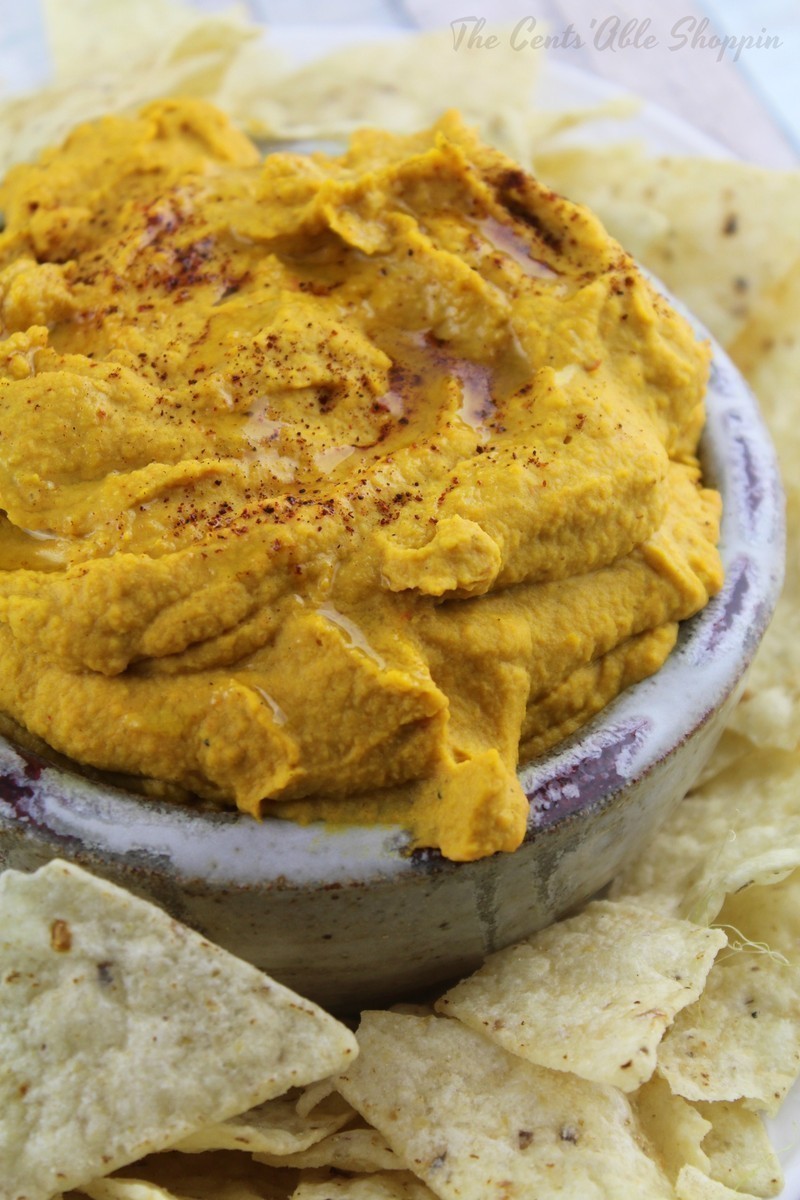 Although carrots really do make a wonderful puree for macaroni and cheese, if you roast them with some garlic and olive oil, they can easily make a really good hummus too. Spread the hummus on tostadas with veggies for a meatless Monday.
OR, dip your chips in the hummus and enjoy as a snack. If you are eating a sandwich at lunch, skip the mayo and spread hummus on each piece of bread for more depth with a little protein to fill you up.
Roasted Carrot and Garlic Hummus
A delicious blend of garbanzo beans with roasted garlic and carrots - perfect for spreading on tostadas or dipping with chips or pita wedges.
Ingredients
1 lb carrots, peeled and sliced into 1/2 inch pieces
3 cloves garlic, unpeeled
1 Tbsp extra virgin olive oil
1 tsp cumin
1 tsp chili powder
1/4 tsp ground black pepper
1 tsp kosher salt
3 Tbsp tahini
juice of 1 lemon
1/4 C. water
3 Tbsp extra virgin olive oil
1 can (15 oz) of chickpeas or, 1 1/2 C. cooked chickpeas
optional: ground chile for garnish
Instructions
Preheat the oven to 425 degrees F.
Toss 1 Tbsp of olive oil with the cumin, chile powder, salt and pepper, and stir in the carrots and garlic cloves.
Spread out on a lined baking sheet and roast in the oven for15-20 minutes until the carrots are tender.
Remove from the oven - peel the garlic and set aside.
Cook your chickpeas in your Instant Pot, or, use a single can of chickpeas. Drain and add to the food processor.
Add the cooked chickpeas with the carrots and roasted garlic, along with the tahini, and juice of one lemon, and water and puree until smooth.
With the food processor running slowly, add in an additional 2-3 Tbsp extra virgin olive oil and scrape down the sides of the food processor, continue to puree until smooth.
Transfer to a serving bowl and drizzle with extra virgin olive oil and a dash of chile powder.
Notes
In the event that you are without tahini, substitute 1 Tbsp peanut butter... or simply forego the tahini altogether - it will still turn out delicious.
https://www.thecentsableshoppin.com/roasted-carrot-and-garlic-hummus/
Looking for other ways to use your bounty of carrots?
Pureed Carrot Macaroni and Cheese

Whole Orange and Carrot Cake
Recipe adapted from Food Network