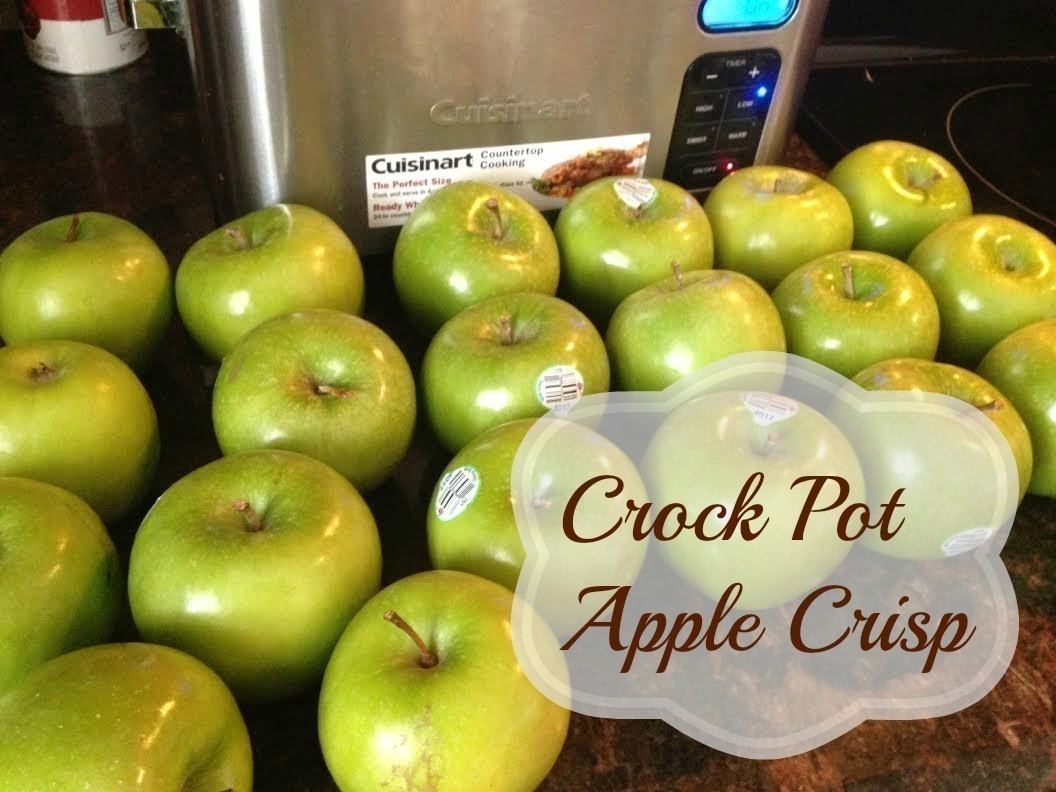 Have some extra apples in the kitchen? I picked up over 10 lbs last week – they were on sale for $.48 per pound and I price matched 3 separate trips. WOWsers :)
This is ONE of 3 things we are making today.
Crock Pot Apple Crisp
2014-07-01 03:47:18
Serves 4
With just a few ingredients, thrown in the crock pot you can make a very easy dessert without turning on a hot oven or rolling a pie crust.
Ingredients
6 Granny Smith Apples, Peeled & Sliced
3/4 C. Flour
3/4 C. Oatmeal
3/4 C. Brown Sugar
1/2 C. Butter (NOT Margarine!)
Cinnamon
Instructions
Spray the crock pot with cooking spray.
Peel & slice apples; put them in the crock pot.
Cut the butter into the Flour, Brown Sugar & Oatmeal until it resembes coarse crumbles.
Pour over the apples in a nice layer.
Sprinkle with cinnamon - be generous if you love more versus less.
Put the lid on the crock pot - you can throw 2-3 paper towels under the lid to catch the condensation.
Cook for 2 1/2 Hours on high.
Notes
Don't overcook..... you'll dry the apples out and it won't be as good.
Adapted from 365 Days of Slow Cooking
The CentsAble Shoppin https://www.thecentsableshoppin.com/