Find out if Disney's Hollywood Studios is a good fit for your family. Check out these must-see sites at Disney's Hollywood Studios, Florida!
Walt Disney World theme parks in Orlando, Florida are chock full of awesome things to see and do, and everyone has their favorite park.
It's hard not to go right for the classic Magic Kingdom, of course, but my family loves Hollywood Studios. It is a great movie-themed park that has this Old Hollywood style. There are some fantastic expanded sections dedicated to specific themes – like Star Wars, Muppets and Toy Story.
Hollywood Studios also has many smaller features throughout the whole park with many great shows and restaurants in fun themes, and lots of cool rides and shops.
Must-See Sites at Disney's Hollywood Studios
Here is a list of the must-see things in this park that our family would recommend on your visit, so that if you are pinched for time, or are trying to choose between a few things, this may help you decide.
Hollywood Boulevard Shops
When you enter the park, you immediately come into what looks like old Hollywood. You will walk down the street, surrounded by a very colorful and retro themed town setup.
There are a lot of fun shops in this area. There is a collectible pin shop, a candy shop, a shop with all sorts of kitchen items, and one huge shop with merchandise from nearly every theme you will see in the park.
When you reach the end of the first area, you can go left or right. To the right you will find an additional shop with Toy Story items, Incredibles merchandise and more. There is also one other section of shops that has very cool movie memorabilia here and there on the walls.
Aerosmith Rock n' Roller Coaster
Easily our favorite ride in the park. If you're not a coaster fan, obviously this won't appeal to you, but if you are, you HAVE to ride it. It is inside a building, in the dark and so much fun. There is a limo theme to the ride and you are zipping through the city to get to their show, and it has all glow in the dark signs throughout the ride.
It is very fast and very fun!
Indiana Jones Stunt Show
This is a classic show that has been at this park for years but still is a great one. If you've seen the movies it will mean a lot more to you, but even if you haven't, it's a well-choreographed show that has some great effects and stunts. It is also a good way to sit down and take a break during a tiring day.
Walt Disney Show
The Walt Disney show can be easily missed but it is well worth seeing. It is a movie type of show on the history and biography of Walt himself. But not only is the movie informative, the lobby is full of tons of cool memorabilia from his studios, the parks and has a lot of his artwork and even his famous animatronics.
Plus, if you are there in the hot part of the year (which, let's face it, is most of the year!) it is air-conditioned!
Star Wars
There is much to see that is Star Wars related. This area has several smaller sections you won't want to miss… especially if you are a huge Star Wars fan!
The March of the First Order with Captain Phasma: They come in at the front entrance of the park and and March down the main drag. You can see them very well from either side of the street.
The costumes are spectacular and they stop and interact with the audience. It is SO fun!
There is also a good show right near where the march ends, on a stage. It is several times a day and some of the best characters will come out and get involved. The Storm troopers are walking around a lot in this area, as well as inside where the character meet-ups are, and they are a trip. If you are in costume, especially rebellion ones, they may come and mess with you.
(They are about to open a brand new Star Wars Galaxy's Edge section in the park in 8/2019.. Obviously it's not quite done yet! This will add a huge amount of Star Wars things to see!.)
There is also a good movie on the movies to see, and it is very well done, as well as the Adventure Continues ride, which is like a simulated space flight ride that is fun.
The Beauty and the Beast Show
This is a great show for fans of the movies. It features a shortened version of the story with all the high notes of the movies. There are wonderful costumes, great dancing and incredible singing. It is a good thing to do mid-day when you need a break. Tip: If you watch this show, take your own snacks so you can watch and eat at the same time!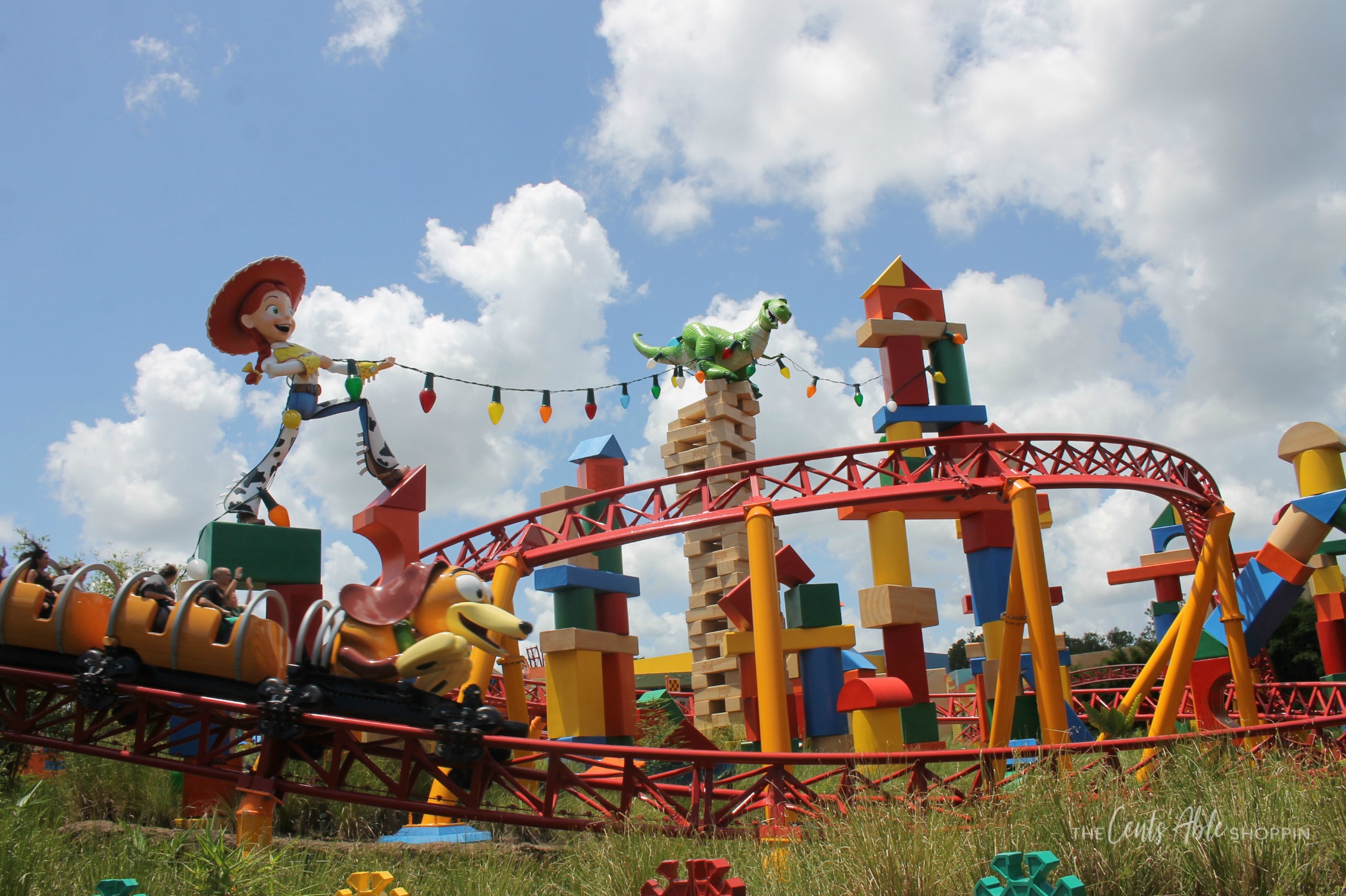 Toy Story Mania
This is our favorite of the 3 Toy Story rides! Though it is older, it is so much fun when you have a partner. It has a great queue with oversized toys throughout to help you feel nostalgic.
They've even added an expanded area and put forth a great amount of detail for people of all ages.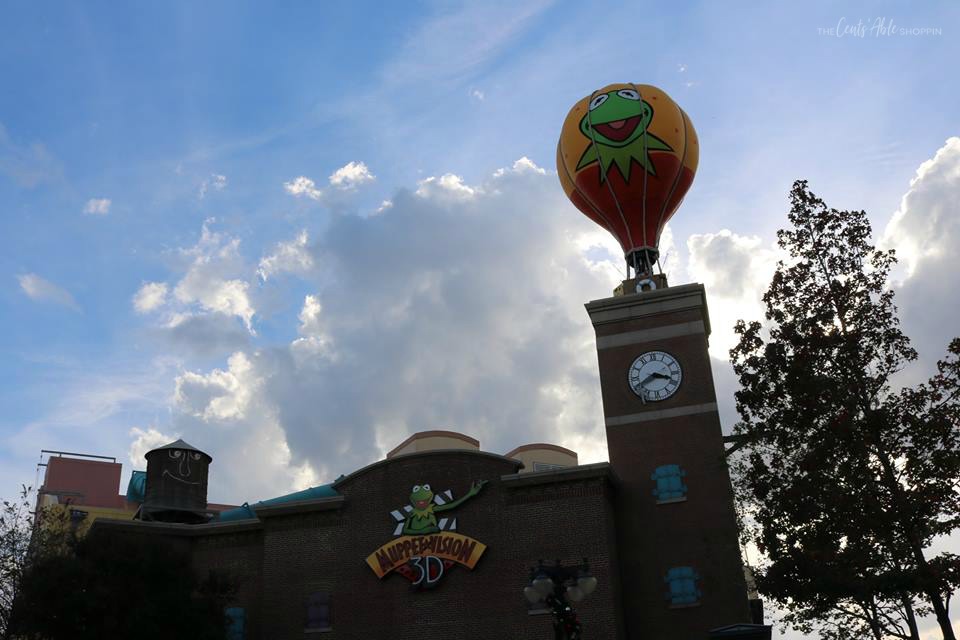 The Muppets
Who doesn't remember the Muppets? This area is set up just like the show, with all the classic characters and the addition of 3-D. Even Statler and Waldorf are there in the balcony making comments. We also adore the Mama Melrose's Italian restaurant in the Muppets area too — the food is great.
The Fantasmic Show
This show is done a couple of times at night. The best part is that you can reserve seats along with certain food reservations to ensure you get a spot. If you don't reserve a spot, it is first come first serve. Make sure to go get in line early, especially if it is a crowded day. Though there are plenty of seats, it does get busy!
This show takes place on the water and there are tons of characters, lights and a fun storyline. It's a great way to wrap up your day.
This park has much more to offer! Of course, but if we were to have to choose only certain things, these are the ones on the must list.
Looking for more helpful tips to prep you for your next Disney trip?