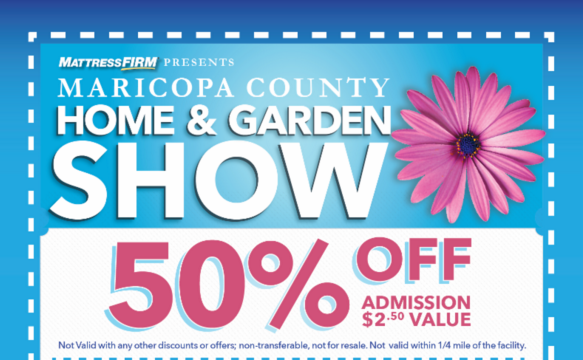 The Maricopa Home & Garden Show is approaching! If you have plans to go, you can pick up discount tickets for 50% OFF the admission price.
To get a discount, head HERE to sign up for the show and then check your email within 24 hours of signing up – you will score a coupon valid for ONE person for 50% OFF admission.
For multiple discount admission tickets, each person will be required to sign up with their own individual email.