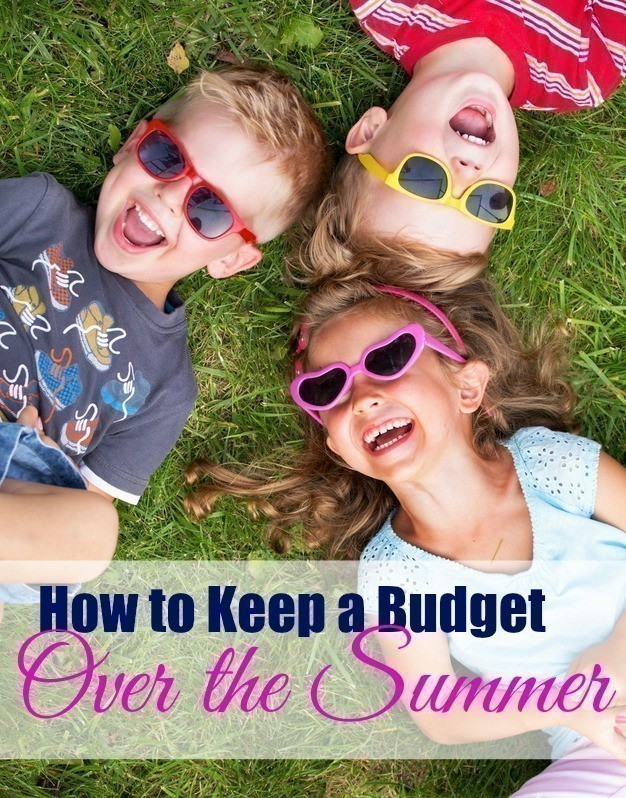 We LOVE the summer ~ for my younger kids, it's no different than the rest of the year, except that their older siblings are home… for my oldest it's time to SLEEP in the morning.
As difficult as it is to work at home full time with all the kids, it's also nice to have them all at home too. I look forward to this time of the year because it gives me a chance to spend more time doing things with ALL of them together. They are inseparable. Where one goes, they ALL want to go…
But with 4 kids, and 8 weeks of break, it can be an EASY time to throw your budget out of whack – as much as you PLAN for your 8 week summer break with the kids, you can't plan enough ~ there are always things you may have to dish out extra money for. This summer is going to be a little different though because they'll have another sibling joining us mid-summer break, and for that, they are truly excited.
Because it gets incredibly MORE challenging to take 4 kids out anywhere without spending money, we have to be creative… we can't always stay home, and we can't always be going somewhere – so we find a common middle and we plan accordingly.
Here are our tips for building a summer budget that is realistic – we'd love to hear yours, too!
Activities in your Area
This is EASY for us in Phoenix ~ last year (2015) we put together a resource of over 30 FREE or CHEAP Activities for kids in Phoenix – the list includes Bowling, Movies, Library Reading Programs, local workshops, FREE or CHEAP swim lessons & more. We will be updating the list again for this year, too — look for it around the end of April!
Grab an erasable calendar and schedule your week. Take them to the Harkins Summer Movies on Wednesdays… visit a Museum on Thursdays, or grab some sandwiches and head to the park late afternoon to spend some time there too (weather permitting!)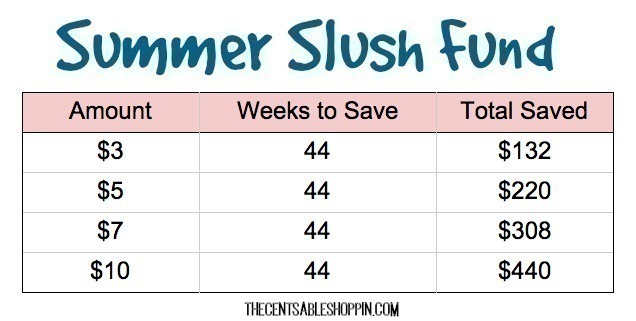 Summer Slush Fund
This COULD be a budget breaker IF you don't plan! Every year, we set aside a Summer SLUSH fund ~ we start chucking away money every year in June (for the next MAY). We save for 44 Weeks… and we try to put away at least $5 per week That investment of ONLY $5 per week ($20 per MONTH) gives you $200 in Cash to have readily available as a cushion for the summer.
Save what you are ABLE to tuck away – for us $5 is a minimal amount, and adds up to $220 after 44 weeks. Save a little more and double that amount! Use it for those days when they want a trip to McDonalds or Sonic….. use it for the days when you take them for a movie at the theater, or buy something LARGE with that to keep them busy at home all summer.
Obviously it might be too late to start now.. but you can always get a head start on a slush fund for next summer (2017!)
It won't hurt as bad if you have the cash to pay.
Plan your Meals
With hungry kids to feed ALL day, it can be EASY to burn through tons of food. Your best option is to ensure you have plenty of Fresh Fruit, Veggies, and Basics on hand to keep your fridge well stocked.
Visit Costco to stock up on inexpensive Organic produce like Carrots, and Celery, and Organic peanut butter – have Muffins and quick breads on hand at home at all times so that you can have them as an option for snacks. And make sure you plant a garden so you can save even more money and avoid even going tot he store altogether for food.
Welcome Unstructured Fun
Sometimes the BEST opportunities to keep busy require little or NO money. Plan a spurt of the moment trip to the park – bring your Peanut Butter & Jelly Sandwiches, some bottled water, and a blanket and let the kids run loose. If you are near a park that has timed sprinklers (we are…) then time your trip so they can run through the sprinklers while you are there.
Pop into the Dollar Store for Hula Hoops
Camp in the backyard
Make Blanket Forts in the house
Put on some music and create your own Dance Party
Plan a Craft Day
Make ONE day a week a Craft Day & do a fun craft with the kids – look to Pinterest for Inspiration. There are TONS of Craft Boards!
Pick up cheap Supplies at the $.99 store – have your girls make beaded necklaces, work on a Father's Day Project for Dad…. or make Green Slime, you can even make your own Bouncy Balls.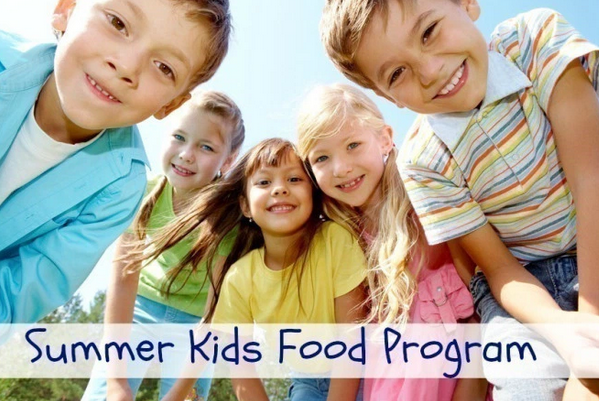 Kids Eat FREE around Town
If you are in the Phoenix area, kids can eat FREE all summer long at many locations around town ~ check out the list of participating locations HERE. It's a great way to save AND keep them busy at the SAME time!
Use FREE Community Resources
Visit one of many Phoenix area museums that are free for children – and reference our Museums with FREE Admission in Phoenix for a large list including details on each.
Don't forget the library – your local library is not only a great place to participate in the reading program, they may have a seed program that you can encourage the children to be part of too!
Put your Kids to Work
If you have kids , put them to work this summer ~ chances are, they will be bored at SOME point over the long summer break. What better way to start them off with some work experience than giving them simple tasks they can perform at home.. and earn some money at the same time.
What works for US may not work for everyone ~ but we have a GREAT experience with this, not to mention it starts them off with a learning opportunity and chance to develop their spending habits EARLY.
Set aside additional tasks that they can accomplish at home, to work towards a set allowance ~ if they complete the tasks, they can EARN that monetary amount, encourage them to set a portion aside to SPEND, and a portion to SAVE (and possibly even tithe too!) THEY will have spending money, you will help them develop their skills, and assist them in learning how to develop responsible spending habits.
Not to mention it'll cure the boredom blues that might come up over the 8 week break.
Invest in a POGO Pass
The POGO pass is one of the best ways to keep the kids busy – for a one time investment. It'll provide you with fun that you can experience ALL summer… from hot days to rainy days and everything in between.
Pick one up now – it's actually the PERFECT time – the Pass is valid for 12 months and will give you something to do with the kids over Summer Vacation.
Use code CENTSABLE to get EACH pass for $39.95 & you will earn FREE Admission to 17 venues some with multiple visits for a period of ONE year from the date of purchase. Venues included in the pass are those noted below:
FatCats

– 1 game of bowling per week + 1 Glow Golf per month

Desert Ridge Play Factory

– 3 visits per year

DBacks Games

~ 2 games per year

Castles & Coasters

~ 1 Silver Pass (Unlimited Rides & Mini Golf)

Pump it Up

~ 2 visits through 4/29/2016 (after that they are no longer members)

Phoenix Mercury

~ 3 games per year

Arizona Rattlers

~ 3 games per year

Enchanted Island Amusement Park

~ 4 visits per year

Golfland Sunsplash

~ 1 waterpark admission

Stratum Laser Tag

~ 2 visits per year

Phoenix Rock Gym

~ 2 visits per year

Phoenix Zoo

~ 2 visits per year

USA's Skateland

~ 2 visits per month

i.d.e.a. Museum

~ 2 visits per year

Tempe Paintbal

l

AND

AirSoft

~ 1 visit per month

Makutu's Island

~ 2 visits per year

ASU

~ FREE Admission to ALL of the ASU Athletic Home Games (Soccer, Wrestling, Volleyball, Gymnastics, Track and Field, Basketball & more)

Some facts about the POGO Pass:
ONE pass is required per person.
We recommend a pass for ages

2 and up.

Venues can change at any time!
You can print your pass OR log into your account to show your pass at the venue.
Some venues have specific hours to use your pass, so see the POGO website for more.
POGO Passes are personalized so you cannot "share" a pass.
There are SO many opportunities to spend LESS over the summer ~ do you have any to share?
See more related posts:
Related Posts: