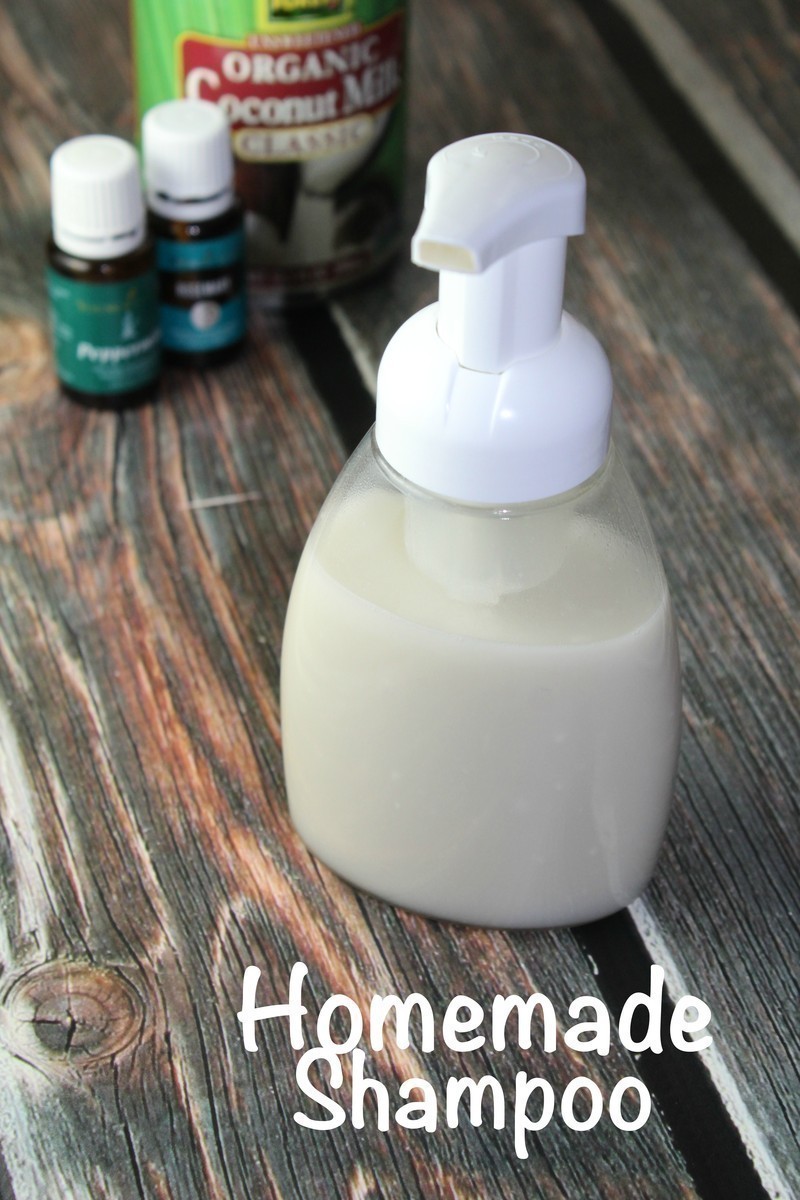 Over the last few years I have made many natural alternatives to household and personal products … but I will be honest and say Shampoo has been one of the toughest items.
I have tried Baking Soda & Water this past few months, and it worked okay but I wasn't super thrilled. I have also tried plain castile soap – and that worked ok here and there but definitely not as an everyday shampoo, it was too drying.
I have tried using these homemade types every other day, but even then they didn't really work as desired.. so it was really difficult to find something that I really was happy with.
And many of you have asked for a DIY Homemade Shampoo – but up until now it has been so hard for me to recommend something that I was not thrilled with myself. One thing that is hard to adjust to when using homemade shampoo, is the foaming aspect.
Unlike commercial shampoos that foam due to chemicals and detergents, homemade shampoos don't exactly foam the same. And for most, it leads them to think it's not cleaning properly (but, it is – I promise you!)
FINALLY, I have created a recipe that works. We have been using it all week – not just on my own hair but my daughter's hair ( I have 2 girls ) – and my boys too.
Though my boys have such short hair compared to us girls – our hair is down to our butt. So we really work hard at keeping it in check.
One thing to remember though: it's not tear free. So just be cautious when using it with children. I still use it on my children but I wash their hair (and my 9 year old is big enough to know not to put soap in her eyes anyways so she is fine).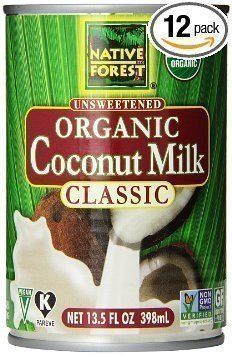 The ingredient that made ALL of the difference was Coconut Milk.
What I did was I opened the can (we get Native Forest) and dumped it in a huge measuring cup – then stirred to combine the milk to make sure it was evenly thick.
The Coconut Milk worked wonderfully as an addition to the Castile Soap. While we used canned Coconut Milk, I wouldn't recommend Coconut Milk found in cartons in the store — it's watered down too much and has thickeners and fillers which aren't great for the hair (nor, for you either!)
Keep the excess coconut milk in an ice cube tray and freeze for next time – that way you don't waste any!
Homemade Shampoo
In a foaming pump, we combined:
How to Make
Combine all of the ingredients in a foaming pump (or, an old glass dispenser). If you are using a foaming pump like we did, you will want to add 1/8 C. distilled water. Gently turn to combine all ingredients, and use on your next shower.
We used a plastic bottle – and although plastic is generally frowned upon with essential oils, the ratio of liquid to oil isn't too great – but if you are using MORE drops than we opted to, then we would suggest glass pumps.
Or, if you use Citrus, you should always use glass, too.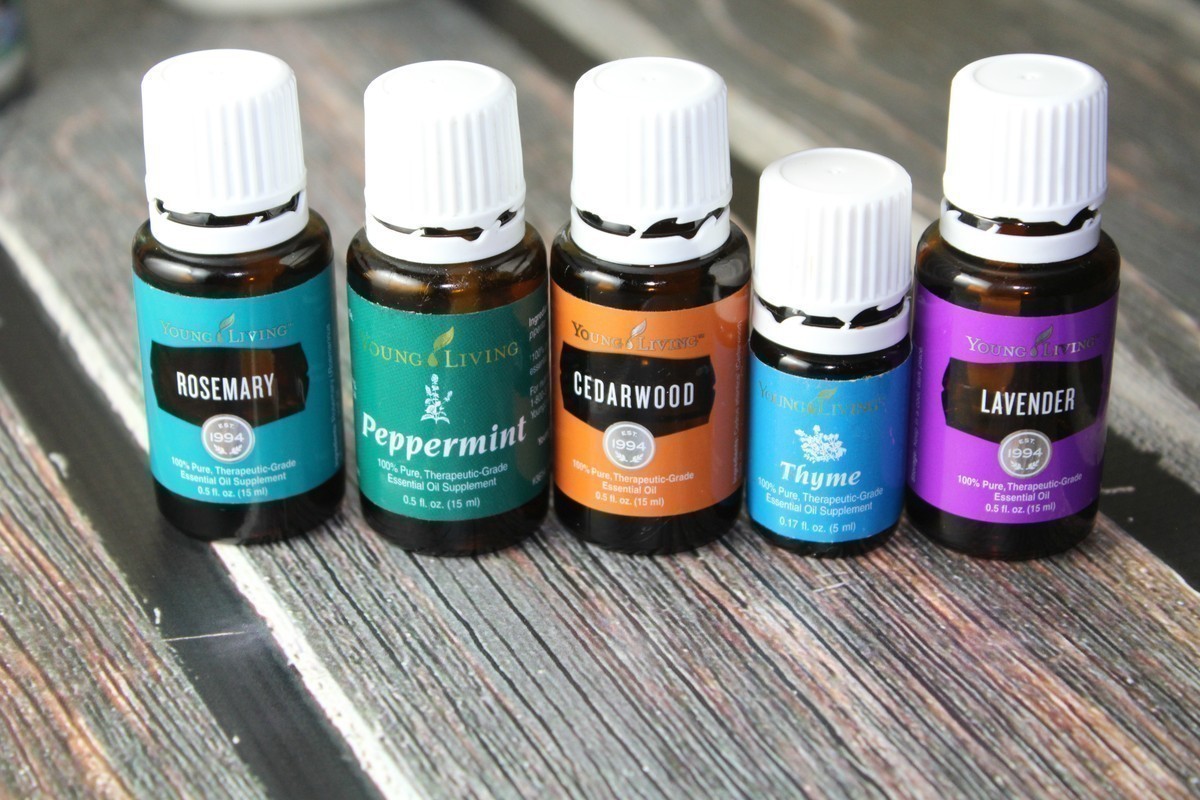 About the Oils
You can use any oils that you wish – we went with Peppermint and Rosemary for a fresh, healthy and upbeat smell – not to mention that Rosemary is great for scalp support.
Some of the best oils for Dry hair are Lavender, Rosemary, Sandalwood and Geranium. If you have Oily hair, on the other hand, you will want to use Lavender, Rosemary, Lemon, Peppermint or Cypress.
If you experience occasional flakiness, try Lavender, Cedarwood, Melaleuca, or even Rosemary Essential Oils.
Did you recently give birth to a new baby? If you did, you might want to go with Cedarwood for healthy hair.
Do you have colored hair? Unfortunately Castile Soap isn't a great option for Colored Hair. We haven't colored our hair so for us it's not so much of a problem – but if you hair is colored you may want to try an alternative recipe.
Some Things to Remember
Shampoo is tricky to make yourself – so although it works great for us, it may or may not work great for you. Because everyone's hair is so different, you may have to experiment to see what you can find that works best for you.
A Tablespoon of this Shampoo in our foaming pump works great for us – we don't use conditioner (and don't find that we need to!) as the Coconut Milk is enough. Some people may find it helpful to add Raw Honey (1/4 C.) to the mixture, we felt it was unnecessary – for us. It might help to know that we also have a water softener, too.
We make our shampoo in smaller batches and keep in the shower – we gently turn it before we use it to distribute the ingredients evenly. Just remember that clarifying and detoxifying your hair from commercial shampoo is a process: there MAY be an adjustment period until your hair feels a more luxurious feeling of using homemade shampoo.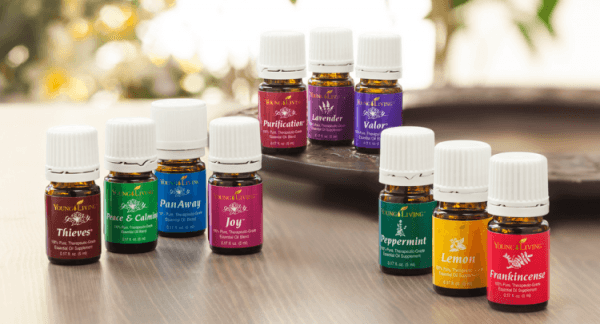 Love oils as much as we do? We love Young Living – and they are the only company that owns their own fields, and their Seed to Seal process is the heart of their commitment to purity and authenticity. Read our last post to learn WHY we love our Essential Oils so much, and why we chose Young Living.