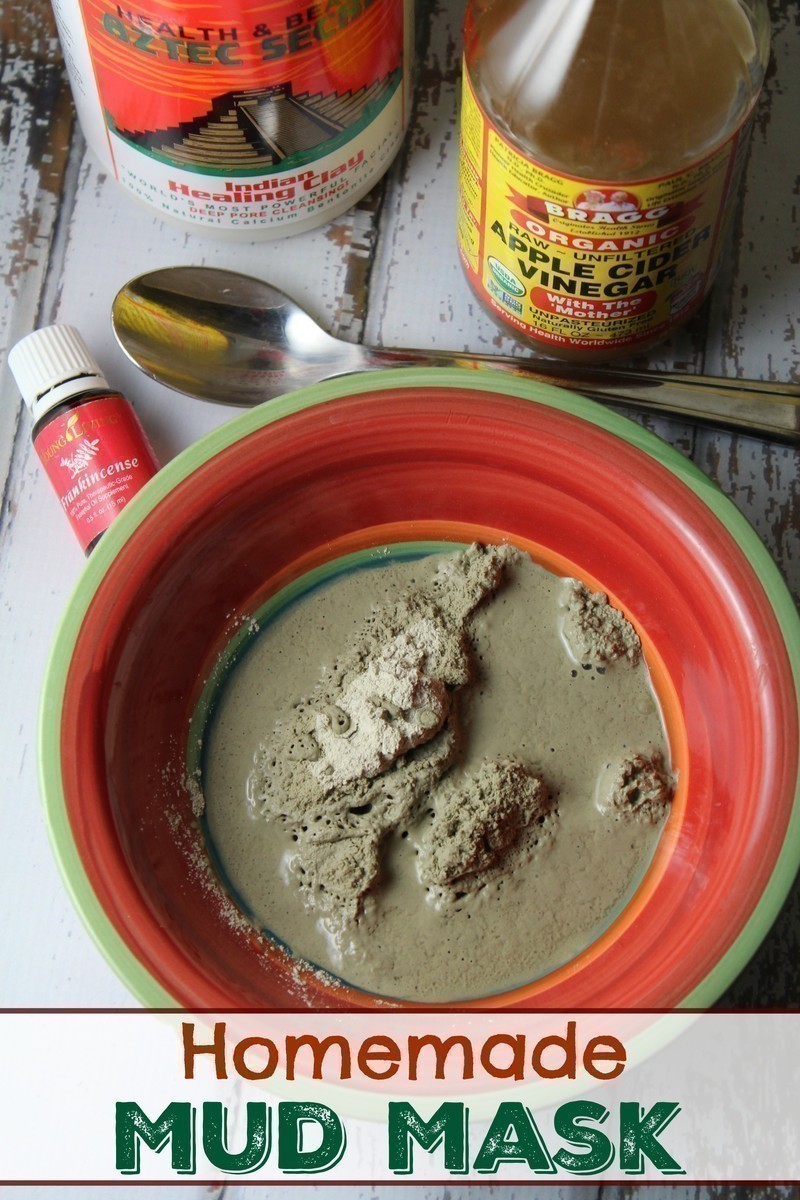 Just a few years ago we made the switch to use more DIY personal care products – we started using Essential Oils for our personal care and wellness.
Since then… and with lots of personal reading and research, we really opened our eyes to the effects and health implications of commercial personal care products on store shelves (in addition to the effects of the food we eat).
Sometimes you only tend to care about those things when something bad happens and you are forced to make changes, but any time you can make changes like that to prevent ill health from happening that's always amazing too. Being proactive instead of reactive.
As I became more involved in doing my OWN personal research, I realized that it's so much cheaper & better to make your own…… finding ways to replace all those products has been crucial to our family. Believe it or not, it has been relatively easy, too.
This simple Homemade Mud Mask is a great way to cleanse and purify your skin ~ even your 10 year old can whip it together. Both of us were up pretty early today before the rest of the family and so we sat and watched TV with our masks on. Fun times ;)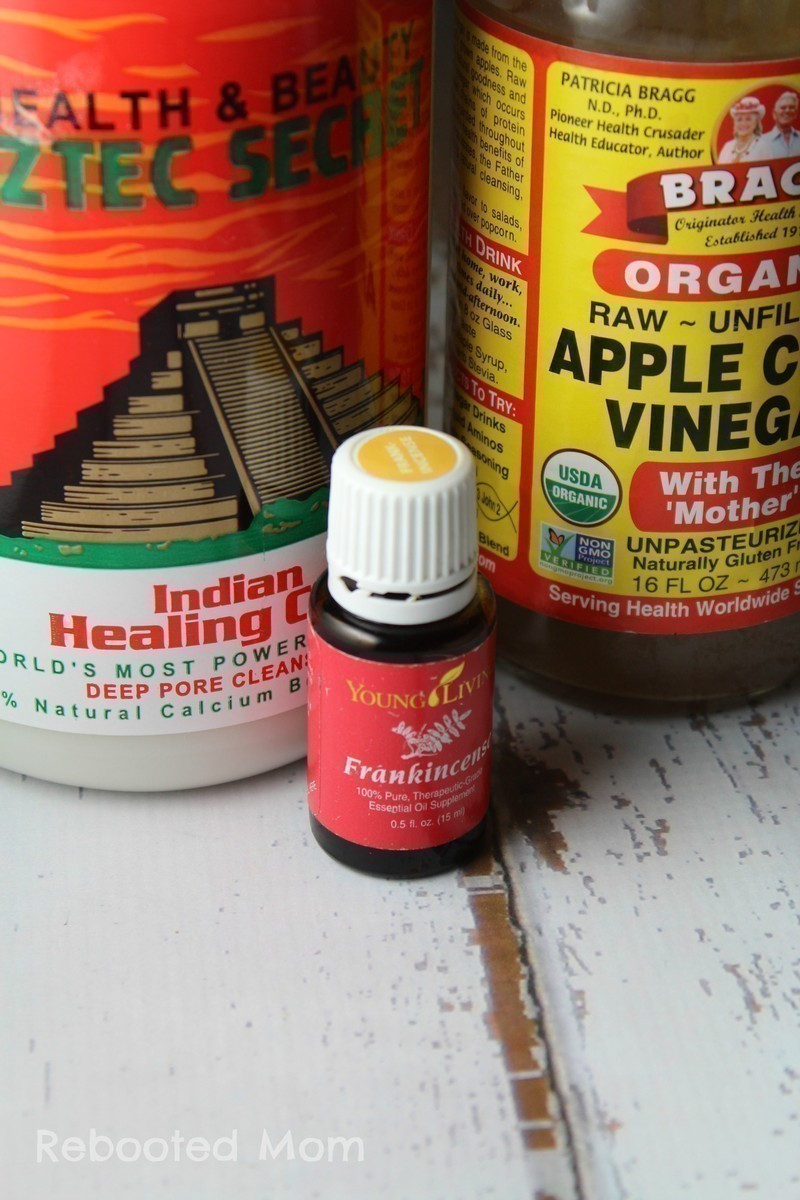 Here's what you need to put this Mud Mask together:
Use a non-metal, glass or ceramic bowl and mix 2 Tablespoons of Bentonite Clay with 2 Tablespoons of Apple Cider Vinegar. The clay works as a sponge, and will soak up a lot of the Cider Vinegar. So you may need to use a little more – just make sure the mix stays thick enough to apply to your face.
Once mixed… mix in 3-4 drops of Frankincense Essential Oil and apply the mixture to your face.
Leave on your face for 10 – 15 minutes and then rinse off with warm water.
How does this Mask work?
Bentonite Clay helps the body get rid of toxins when you use both externally AND internally. It works great to reduce blemishes on the skin, scars, and helps with Eczema.
Frankincense Essential Oil is great for skin support.
Wondering what oils we recommend? We love Young Living Essential Oils.
You can score 24% OFF your Oils Purchases when you grab the Premium Starter Kit. PLUS… earn $25 back and FREE Christmas Spirit when you join our Oily Team this month, too!
Read more below: