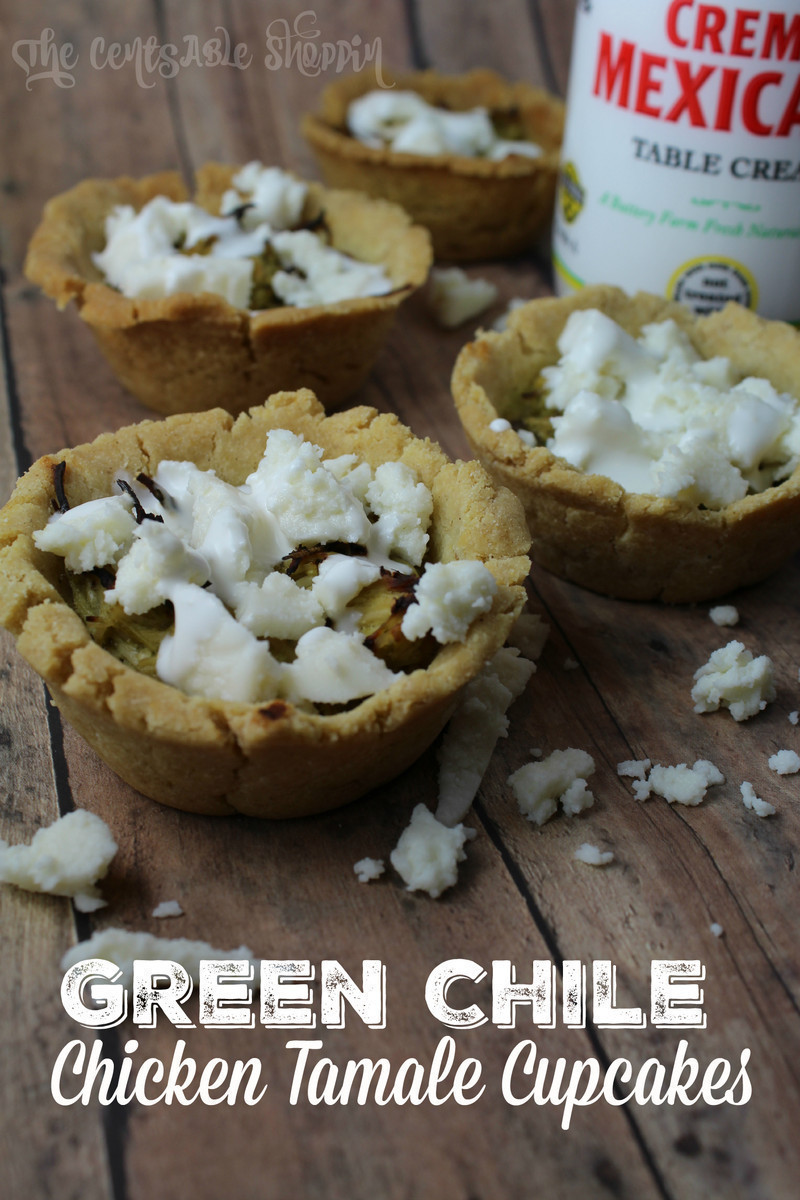 If you are here in Arizona, chances are you have eaten tamales at some point in your life ~ the holidays are a popular time for them … they are something we make LOTS of here to. I make them myself and have for years, and while I don't mind making them, they are time consuming too.
You have to really have the time to commit to them, and that means sending the kids OUTSIDE to play, so they aren't grabbing at your pant legs.
Tamales are one of the most traditional foods for the first days of November, which ALSO marks Mexico's Dia de los Muertos – the Day of the Dead. The events remember loved ones and remind ourselves that death is not about sadness but celebration. At this time, it's common to bring food, music and alcohol and spend time with family members.
It is at this time that you will find Tamales. And while we absolutely LOVE them, we found a GREAT recipe to make for the occasion that will allow you to have the same flavors, but in an easier form ~ Tamale Cupcakes.
Dig out your Masa … they are really easy to make (and REALLY good, too!)
The worst part? They came out of the oven, and the bunch of Cilantro is GONE – I have NO idea where it is. Our 3 year old is always up to these antics, so I'm sure I'll find a bunch of cilantro eventually, it just won't look as good TOMORROW as it did today.
Green Chile Chicken Tamale Cupcakes
A wonderful blend of hatch green chiles and shredded chicken in a tamale-like cup, dressed with fresh cream and cheese.
Ingredients
Crust
1 1/2

C.

Corn Flour

Masa

1/2

C.

Chicken Broth

1/3

C.

Coconut Oil

1/2

tsp

Baking Powder

Salt to taste
Filling
2

C.

Shredded Chicken

1/2

lb.

Tomatillos

husked/quartered

2

Garlic Cloves

chopped

1/4

Medium Yellow Onion

1

Jalapeno

1

Hatch Chile

roasted, peeled, seeds & stem removed

1

bunch Cilantro
Additional
Cacique Queso Fresco

Cacique Crema
Instructions
Preheat the oven to 350.

In a medium bowl, mix the crust Ingredients until well blended, cover.

On the stove, boil the tomatillos, onion and garlic until they are soft.

Combine the tomatillos, onion and garlic along with the Hatch green chile in a blender with a little of that water used to boil them (not too much!) - puree until thick.

Stir the filling ingredients into the bowl of shredded chicken, mix well.

Divide the crust ingredients into 12 muffin pan wells - push in and mold up the cups.

Fill each cup with the chicken/sauce filling.

Bake for 30 - 35 and then remove and let cool.

Top each with Cacique Queso Fresco, Cacique Crema, and fresh cilantro.
Notes
Have a muffin pan? You can use it, but I think using an aluminum muffin pan would be easier ~ we tried both... I vote for the Aluminum one because they were easier to mold.Adapted from Cacique