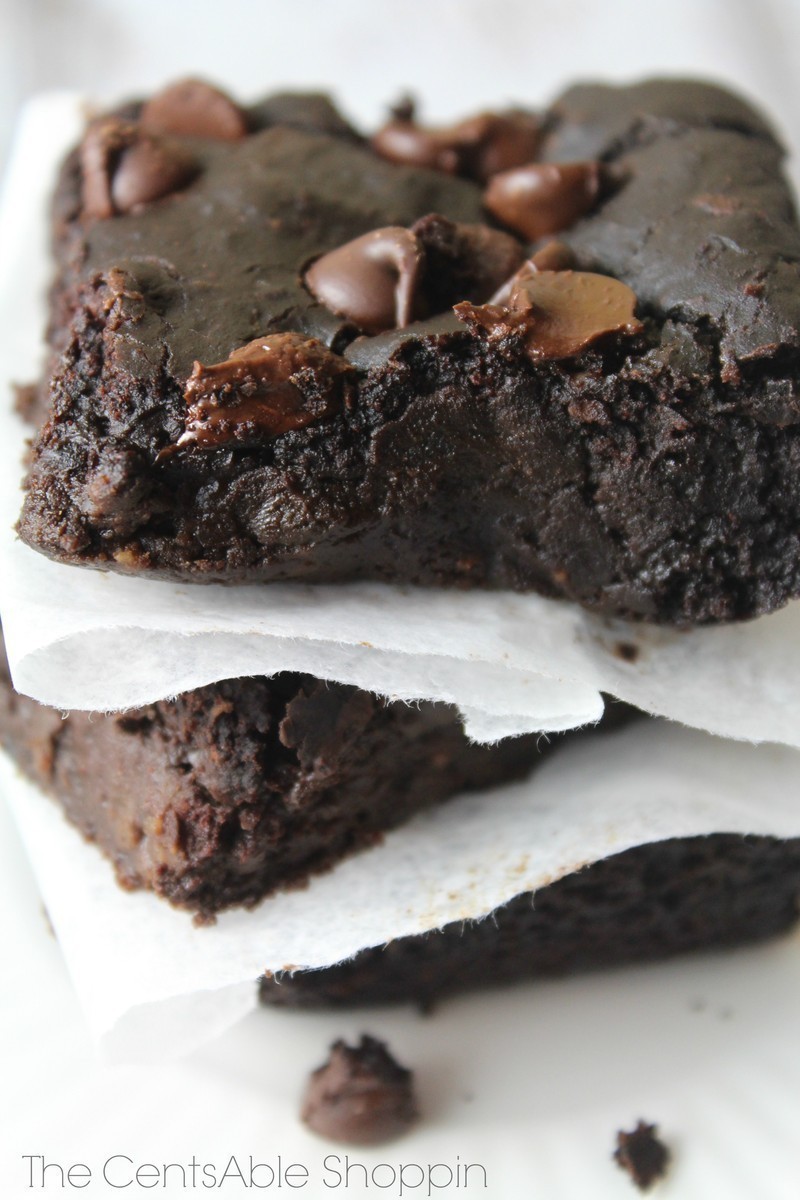 Before you say… "ew! Who puts Black Beans in Brownies??" – believe me, it actually tastes pretty good. I have 2 smaller children ages 4 and 2 that LOVE to take labels off things in the pantry.
And that is the reason that I have around 20-23 cans of … stuff, without a label. And that is exactly how we ended up with Black Bean Brownies!
I was trying to find my Organic Diced Tomatoes for soup a few nights ago, and after opening 7 cans.. I actually opened Black Beans, with no intent to use them for anything.
So I went on a hunt to find a recipe TO use them so I didn't have to refrigerate a ton of cans and be forced to use them in a recipe I wasn't crazy about.
Fudgy Black Bean Brownies
2016-02-15 00:30:17
Ingredients
1 can Black Beans, 15 oz (rinsed & drained)
1/2 c. Applesauce
3 Tbsp Coconut Oil, melted & cooled
1 tsp Vanilla Extract
1/3 c. Maple Syrup
1/2 c. Old Fashioned Oats
1 tsp Baking Soda
1/2 c. Cocoa Powder
1/2 c. Chocolate Chips (you can get by with less, too)
Instructions
Preheat the oven to 350 and grease an 8x8 pan or glass baking dish.
Combine everything in the blender or food processor - except the chocolate chips.
Stir in the chocolate chips but keep a few to sprinkle on the top, too.
Bake for 20 -23 minutes.
Remove from the oven - and throw in the fridge for an hour -- they are easier to cut that way.
Adapted from Show Me the Yummy
The CentsAble Shoppin https://www.thecentsableshoppin.com/
What's the verdict? Believe it or not, you can't really tell they have Black Beans. My kids had NO idea there were Black Beans in them, and my 4 year old actually had 3 of them and said "Mom, you did a GOOD JOB on these Brownies!"
I'd like to think that I won this time around – they can peel labels off cans, but eventually, Mom prevails in the end! ;)