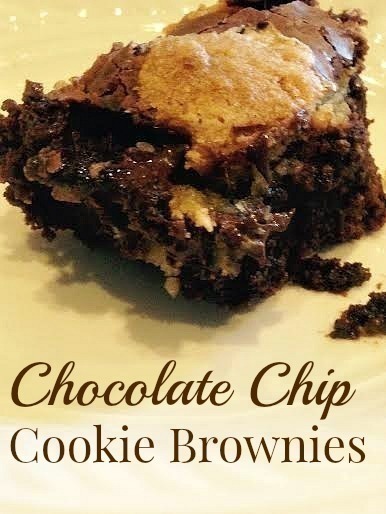 Do you love Cookies? How about Brownies? I love both. And sometimes we can't seem to decide WHICH ONE to make.
That's a serious problem! :)
So we decided to make both – and guess what? It was delicious. If you have a craving for both, and you can't make up your mind which one you want, it's a great idea to just make both… I'm sure you thank yourself later for it.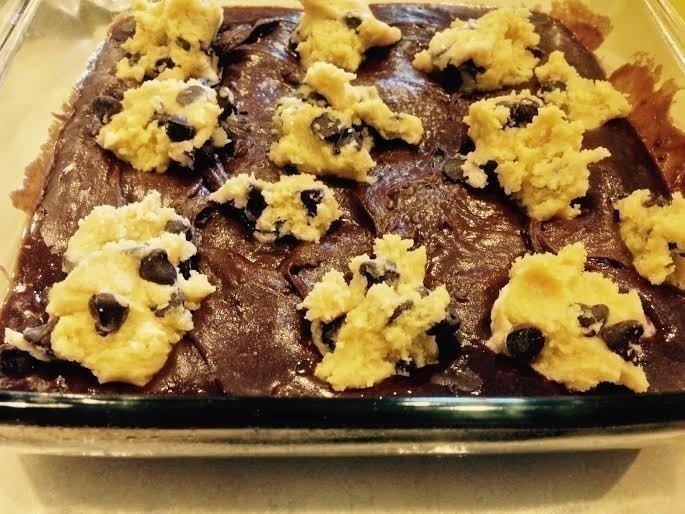 Chocolate Chip Cookie Brownies
2015-05-12 21:21:17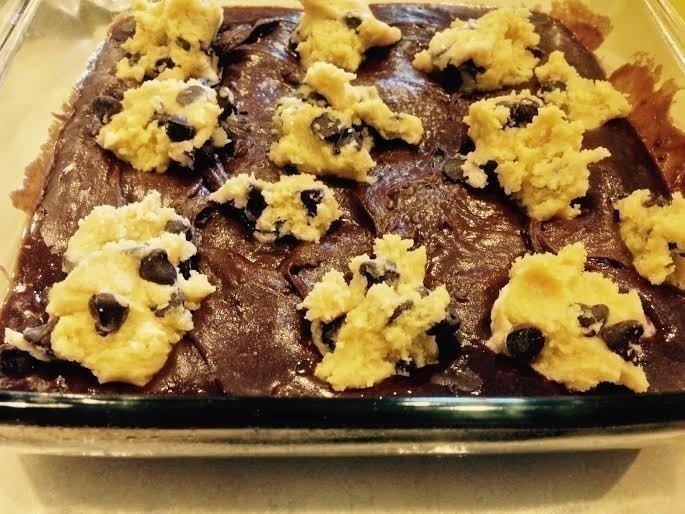 Ingredients
1 box Brownie Mix (I used Pillsbury)
1 Stick Butter - Soft
3/4 C. Granulated Sugar
1 Egg
1 tsp Vanilla
1 C. Flour + 2 Extra Spoons
1/2 tsp Baking Soda
1 C. Chocolate Chips
Instructions
Prepare the Brownie Mix and pour into a 9x9 or 8x8 Greased Baking Dish.
Pre-heat the oven to 350.
Cream the Butter & Sugars until Smooth.
Add the egg, flour, vanilla & baking soda.
Blend well and fold in chocolate chips - set in the fridge until you are ready to assemble.
When you are ready to assemble, scatter pieces of the cookie dough on the brownies - they should only sink a bit!
Pop in the oven for 35 minutes - the first 20 minutes do not cover. Then cover with foil for 10, and uncover the last 5 minutes.
It's easy to take out too early when you see the cookies browned - but that doesn't mean the brownies are cooked - give them a little extra time to make sure your brownies are done.
Adapted from Yummly
The CentsAble Shoppin https://www.thecentsableshoppin.com/