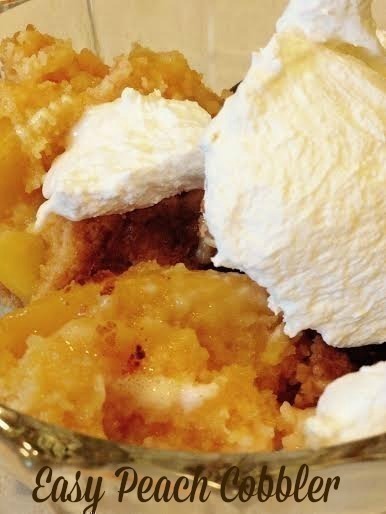 Peaches are on sale this week and we are stocking up! YUM! Who doesn't love having a ton of them to use up?!
We grabbed some peaches today …. we made this a few months ago and it was a HIT…. so I am making it again tonight!
It is ONE of the best desserts we have ever had. Easy, inexpensive and perfect for after dinner!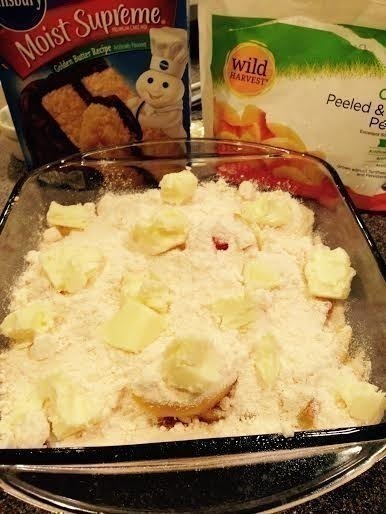 Easy 3-Ingredient Peach Cobbler
2015-05-26 22:11:48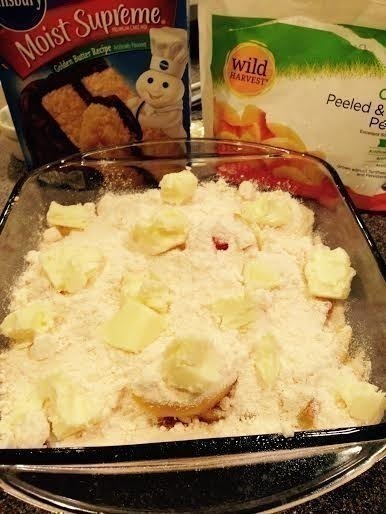 Serves 5
Ingredients
1 box of Yellow or Golden Butter Cake Mix
2 Bags of Frozen Peaches, Thawed (10 oz each)
1 stick Butter
Notes
Spray a baking dish with cooking spray, then line with peaches (make sure they don't have any juices, if they do then drain the juice!)
Sprinkle the cake mix on top evenly over the entire layer of peaches.
Top with butter slices.
Pop in the oven for 25 minutes at 350.
Serve with whip cream or ice cream.
The CentsAble Shoppin https://www.thecentsableshoppin.com/