Learn how to make your own soy candles. Grab a few simple supplies and follow these easy instructions to make your own DIY soy candles!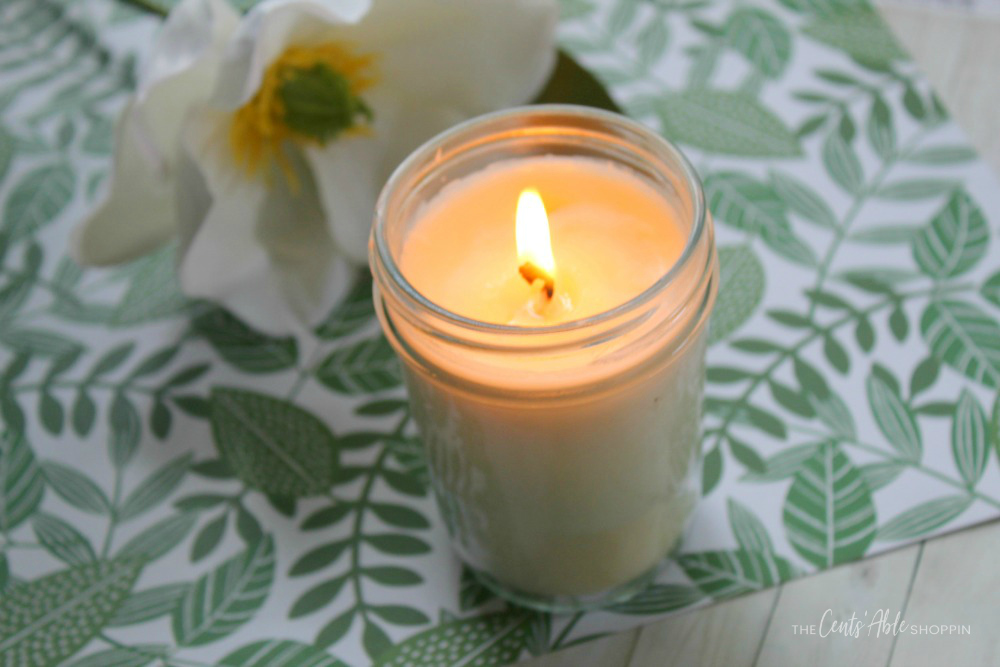 Don't pay big bucks for candles this holiday season! They are SO easy to make yourself! With just a few simple supplies, you can make your own DIY soy candles at home.
Who doesn't love decorating their home with beautiful candles? They add so much warmth and light to almost every space, and they can make your home feel cozy at the same time.
The only problem is that they don't last forever. Buying them can get a little expensive… thankfully you can make them yourself.
How to Make Soy Candles DIY
There is also one awesome bonus of making your own candles – you get to control what goes in them. You can choose the container, the type of candle wax and wick, and the scent (if any) involved..
Gather the following basic items to make your own basic candle:
DIY Soy Candle materials:
pencil or clothespin
optional crayons for coloring
optional essential oil for scent
non stick pot
wooden spoon for stirring
scissors
Instructions:
Start by placing the wick in the glass jar. Make sure the weighted metal bottom is centered. You can use a dab of hot glue if you wish to secure it thoroughly.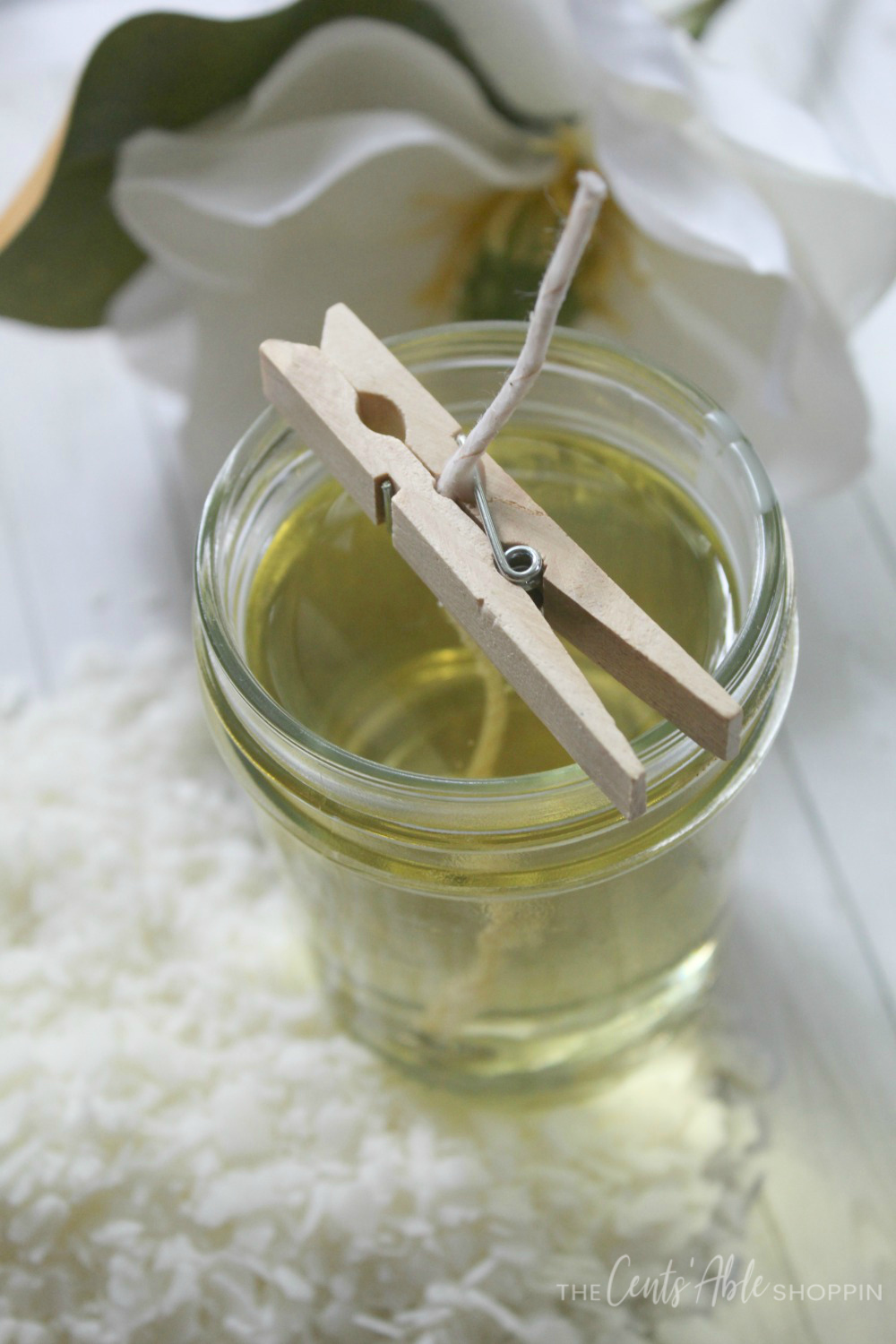 Straighten out the wick and attach it to either a pencil (just wrap it) or a clothespin. Make sure the pencil or clothespin is resting safely over the mouth of the jar.
Heat the wax flakes on low heat using your non stick pot. Stir as they heat to avoid clumping and sticking. You will need to heat about 2 cups of flakes per 1 – 8 oz. candle.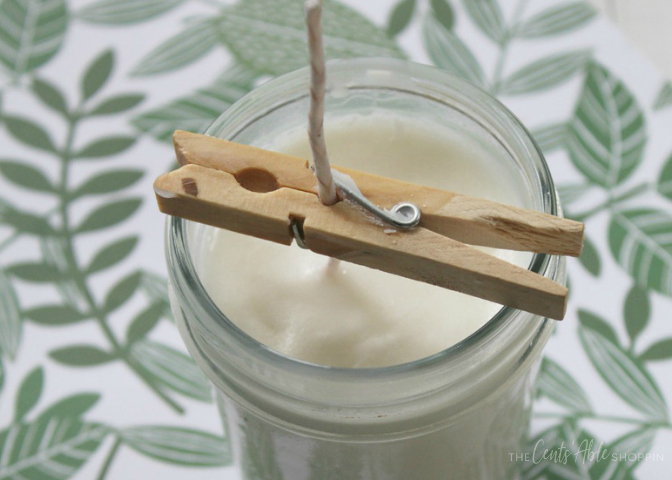 Optional: adding scent: As the flakes begin to melt, add in 15-20 drops of your essential oil or your favorite candle fragrance. Stir well.
Optional – coloring your candle: To color your candle wax, take a peeled crayon in your choice of color and drop it into the mixture. Stir until melted. Once the soy wax/crayon/oil mixture has been mixed well, carefully pour it into the jar. Pour slowly so you don't disturb the wick.
Allow the soy candle to rest in a cool place for 24 hours. This will allow it to harden. Once solid, remove the pencil or clothespin. Cut the wick down to about 1/4 inch length.
Safety considerations:
Whenever making or using candles, always use precautions.
Wax will be hot and should only be handled by adults. Do not leave candles burning unattended and always trim wicks for best results and safer burning.
Keep a few for yourself. Plan ahead – and give some as gifts!
They make a wonderful item to gift to teachers, family, and even close friends. Or gather a bunch of friends around the table this fall. Sip apple cider, eat gluten-free pumpkin donuts, and make your own candles at the same time.