Whip up this fun DIY Outdoor Puffy Paint for your kids with just a few simple ingredients and create hours of non-stop fun!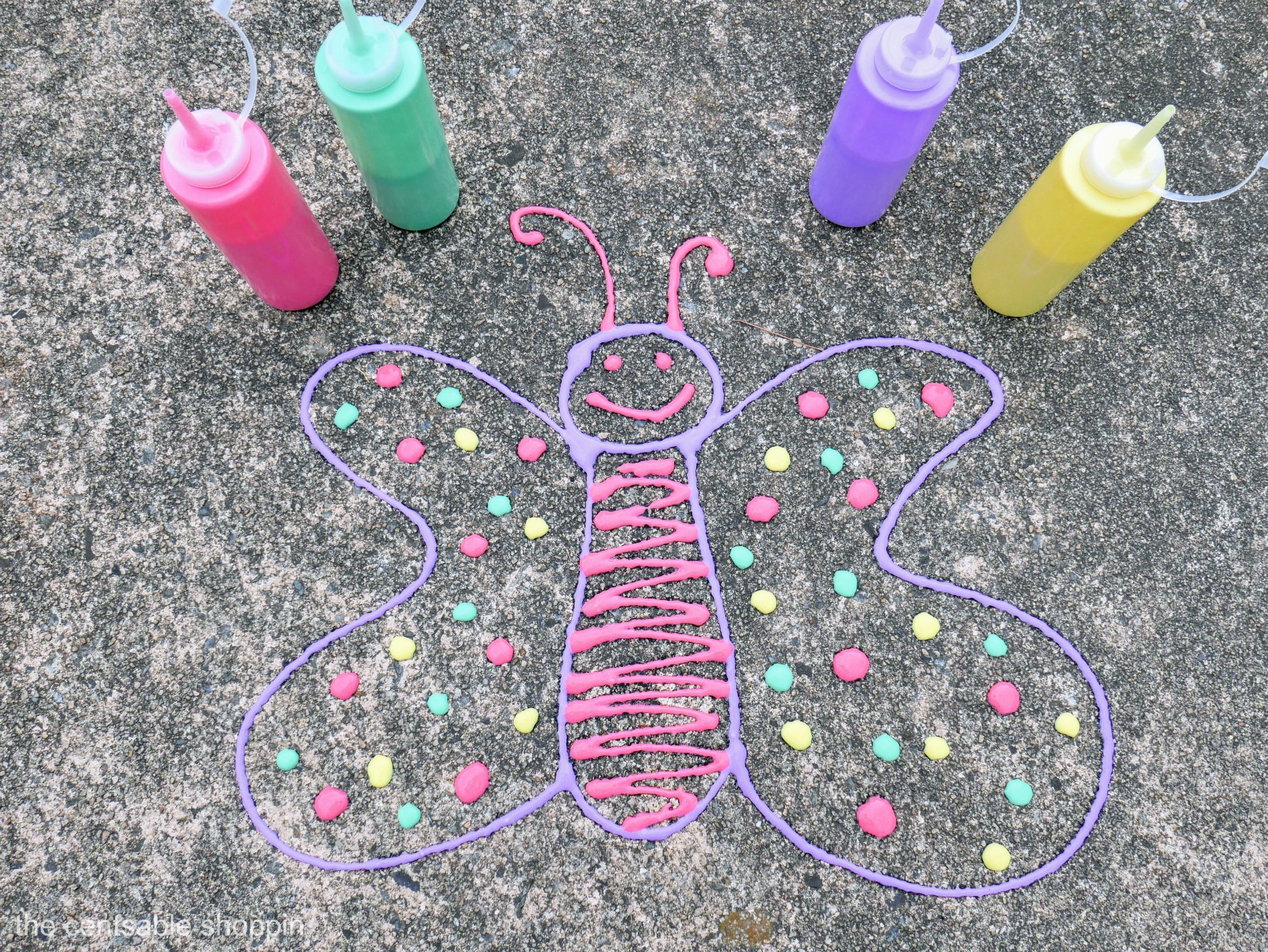 Summer weather is in full swing! Kids everywhere are spending oodles of time outside, looking for things to do.
This outdoor puffy paint is the perfect solution. Not to mention it comes together super quick with just a few basic ingredients. Whip up a bunch of colors and then get ready to see them create their favorite art on the sidewalk, driveway or back patio.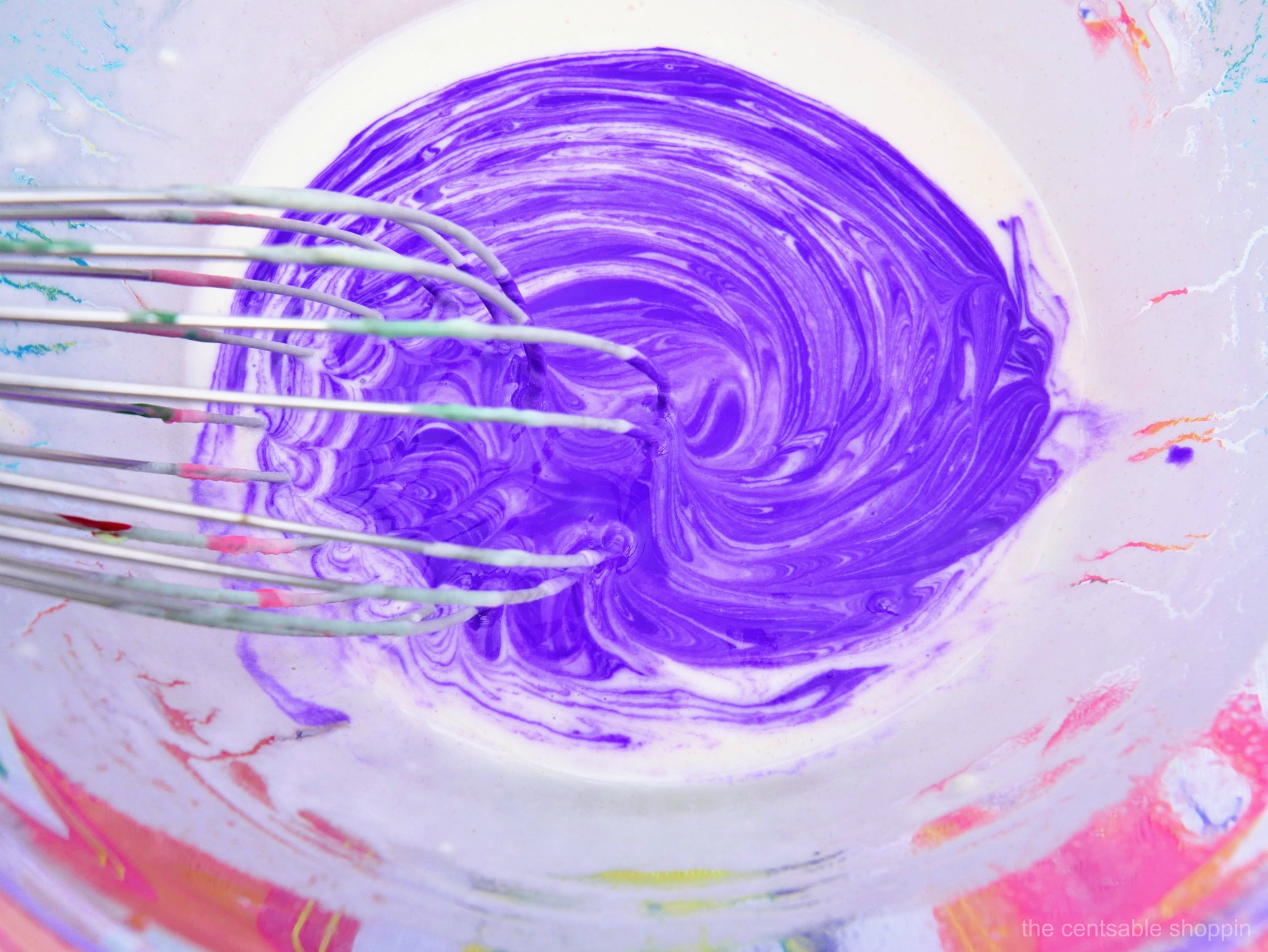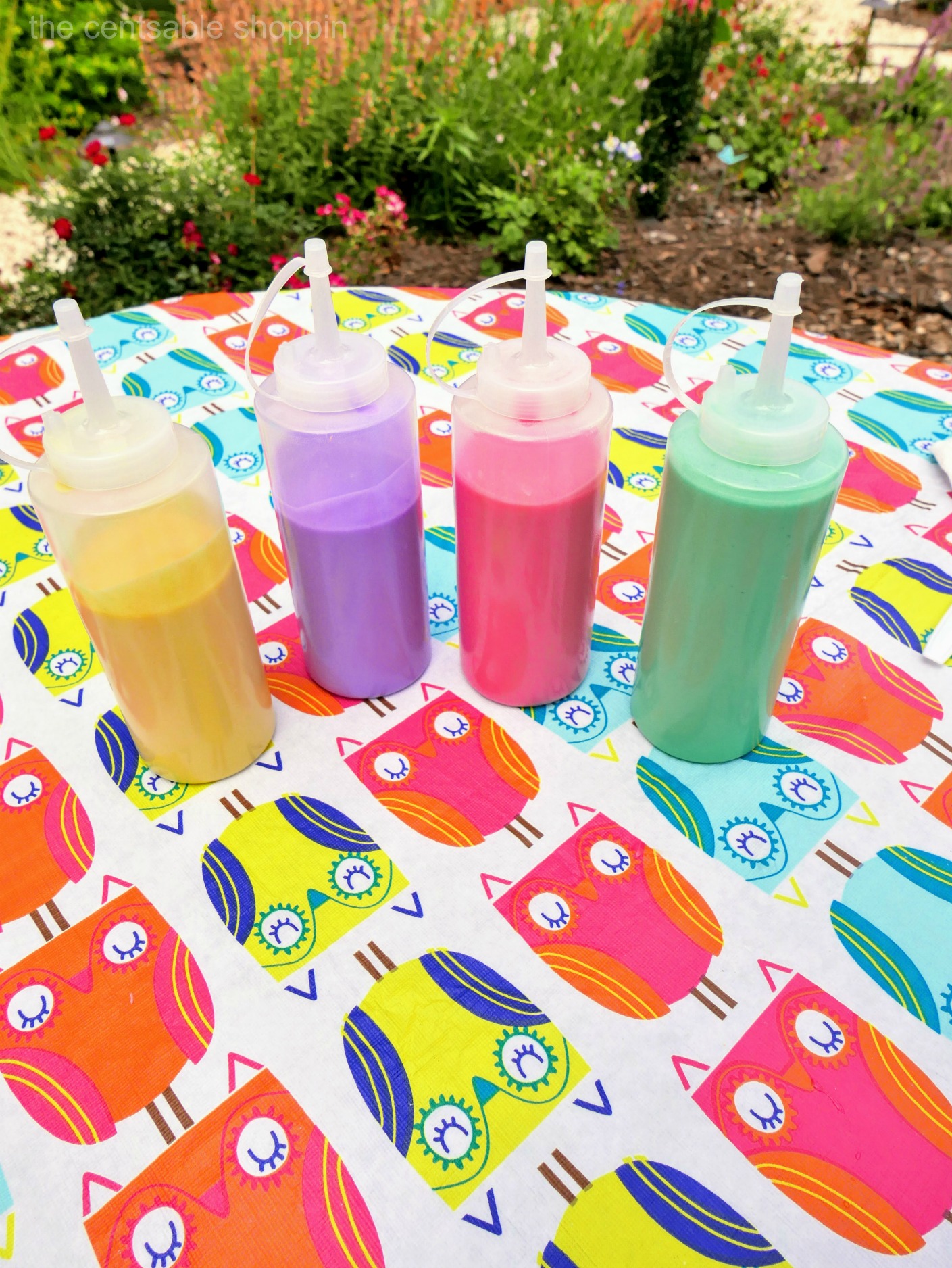 Grab some washable paints in your favorite colors and mix them with a ratio of 1:1 flour and water. Give it a good stir, then funnel into plastic squeeze bottles to make it easier to paint.
Hold your own contest to see who can get the most creative. Just make sure to use all your paint that day!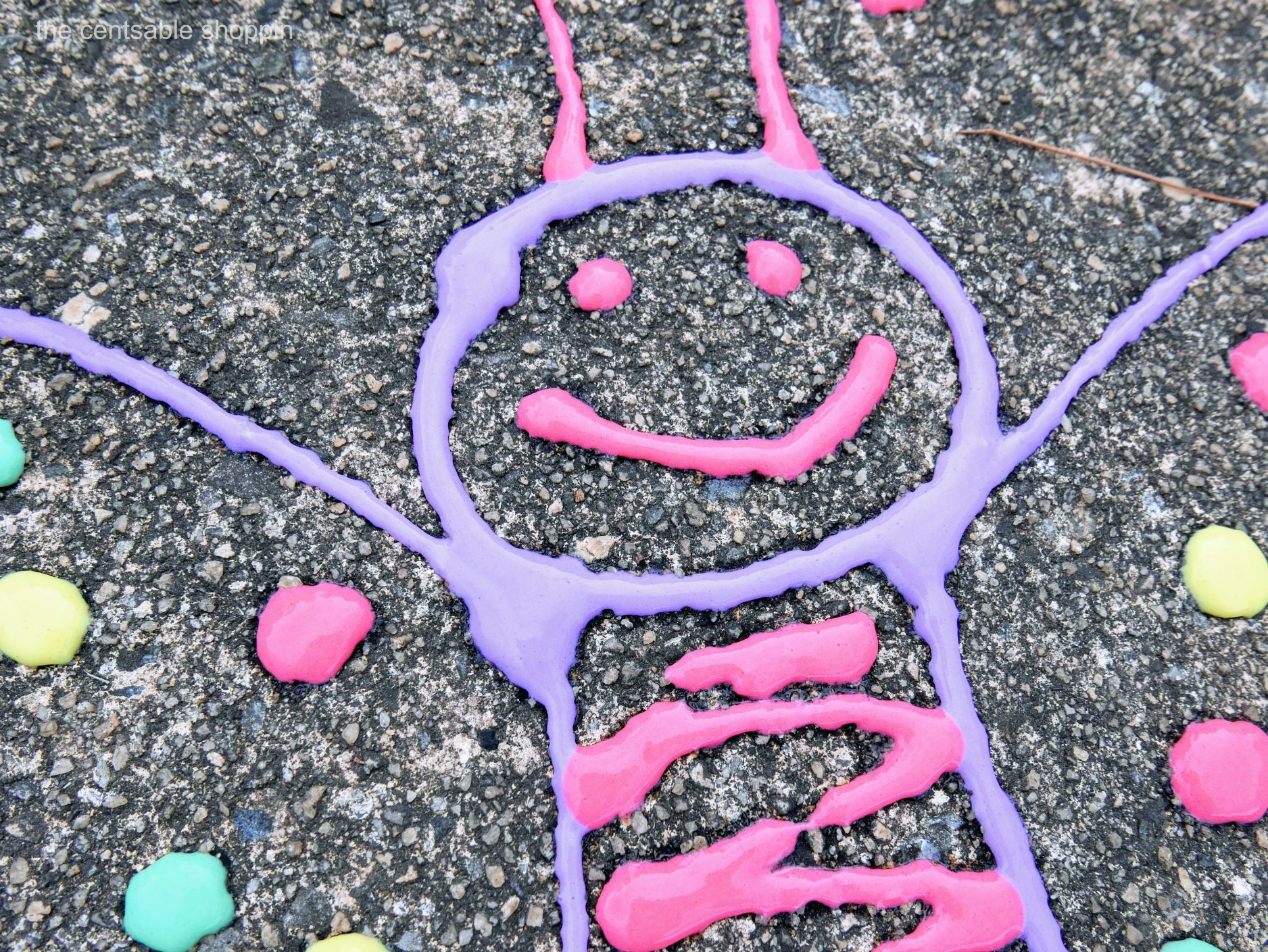 **Disclaimer**- The paint should be used within the same day it is made. The flour being mixed with water can very slowly continue to expand, as natural yeasts will activate when the water meets flour. If the bottle is full with the lid on, the bottle could pressurize, causing the lid to pop off and the paint to overflow.
DIY Outdoor Puffy Paint
Ingredients Needed:
Flour
Water
Large Mixing Bowl
Whisk
Silicone Spatula

Disposable Spoons
Funnel (optional)
Directions:
**Please note: The puffy paint is made by using a 1:1 ratio of flour to water. The paint should be used within the same day, as it does not keep well, and can pressurize and overflow. You can adjust your amounts as long as the ratio is the same, in order to only make what you will use in one day. **
Add 1 cup of all purpose flour to the large mixing bowl. Pour 1 cup of water, and mix very well with the whisk, ensuring there are no clumps.

Using a disposable spoon, add 2-3 spoonfuls of your desired color of washable kids paint to the flour and water mixture. Again, stir well with the whisk.

Pour the mixture into the clear plastic squirt bottle. I was able to pour directly from the bowl into the bottle, but you could also use a funnel to pour the mixture. Use a silicone spatula to get all the paint mixture out of the bowl and into the bottle.

Repeat steps 1-3 with a different color of paint, until you have 4-5 bottles.
Now it's time to get outside and decorate your driveway or sidewalk!
Looking for more things to do with the kids?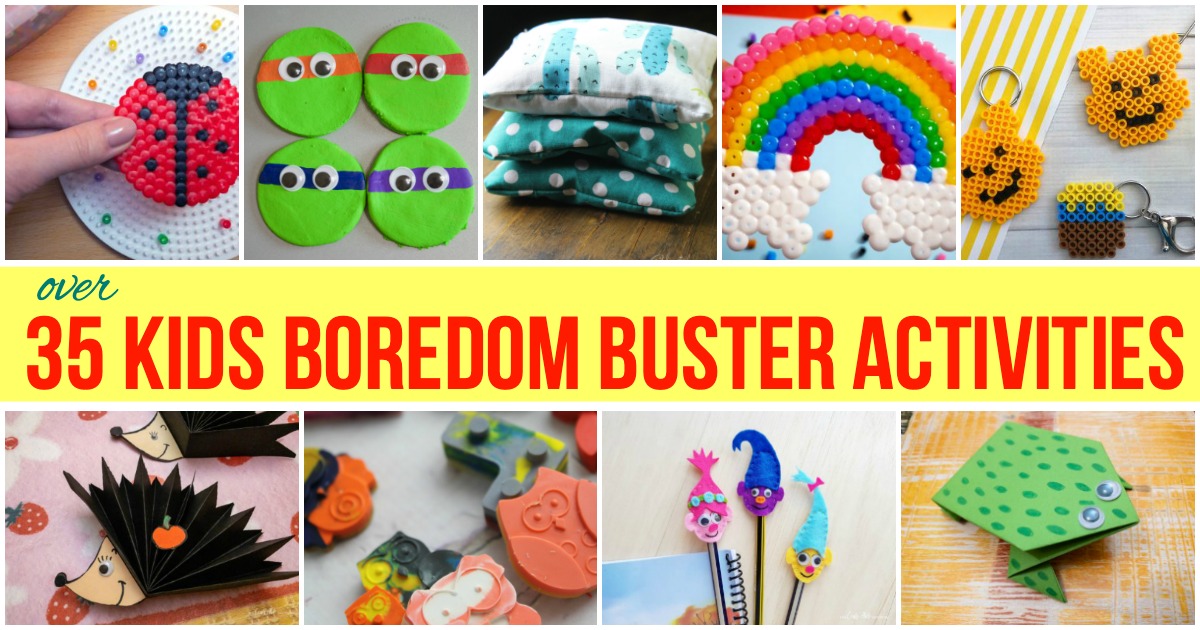 35+ Kids Boredom Buster Activities