Need to whip up an inexpensive and yet effective hand cream? Look no further – this Moisturizing Hand Cream is perfect for supporting dry skin!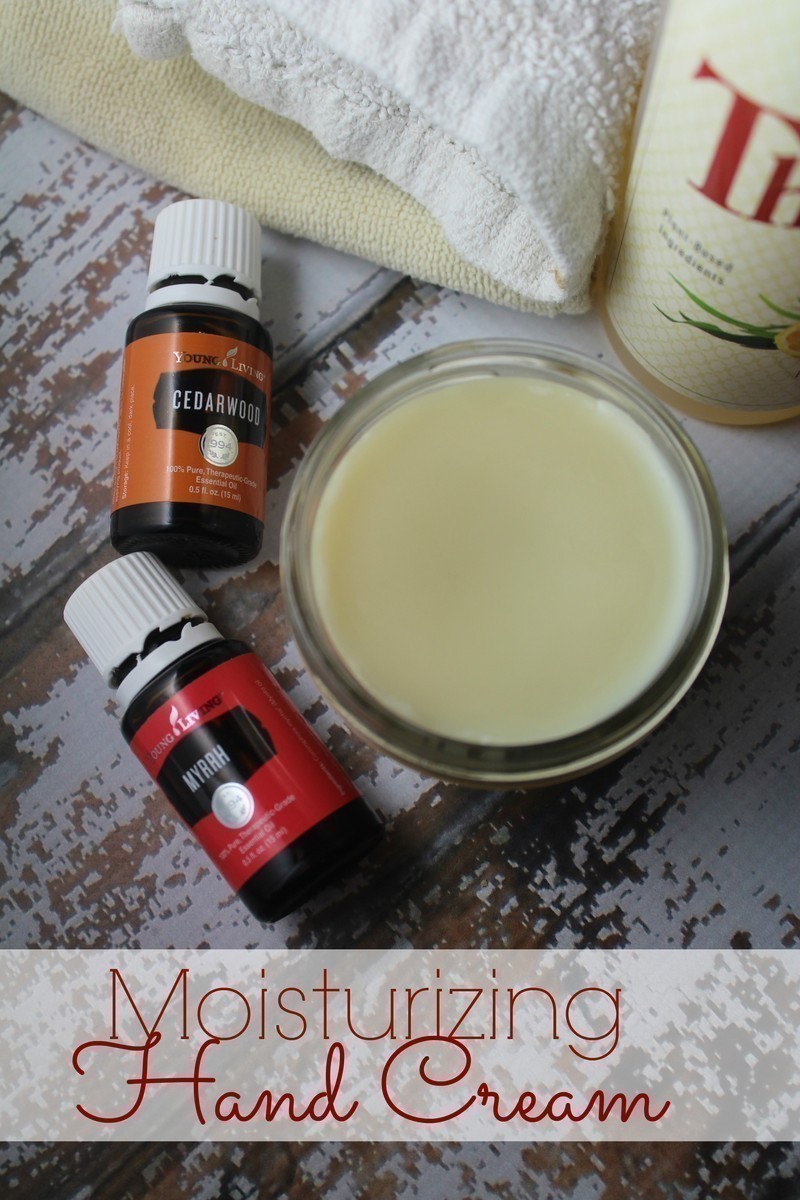 My hands can be pretty rough – and although we are in Arizona, the winter months make them incredibly dry.
I have some of the most dry, brittle hands I have seen, they take after my mother's hands. Hers used to crack and bleed when dry. And mine do the same. Like clockwork, it starts to happen when the weather breaks from super hot to the cooler nights and moderate days.
Obviously I don't wear gloves too much, unless I'm working in the backyard in the garden. I'm super OCD about having things on my hands – rings, gloves, bracelets… because it makes me feel restricted.
Many people, to include my older two children, tell me all the time that my hands look old. Instead of taking it as criticism, I think it's great that they are worn.. it means they are well used.
Lotions don't always work super for me, in most cases I just refuse to pay for them because they are so expensive for what they really do. Considering it's cheaper to make your own, I'll take the less traveled route and do that…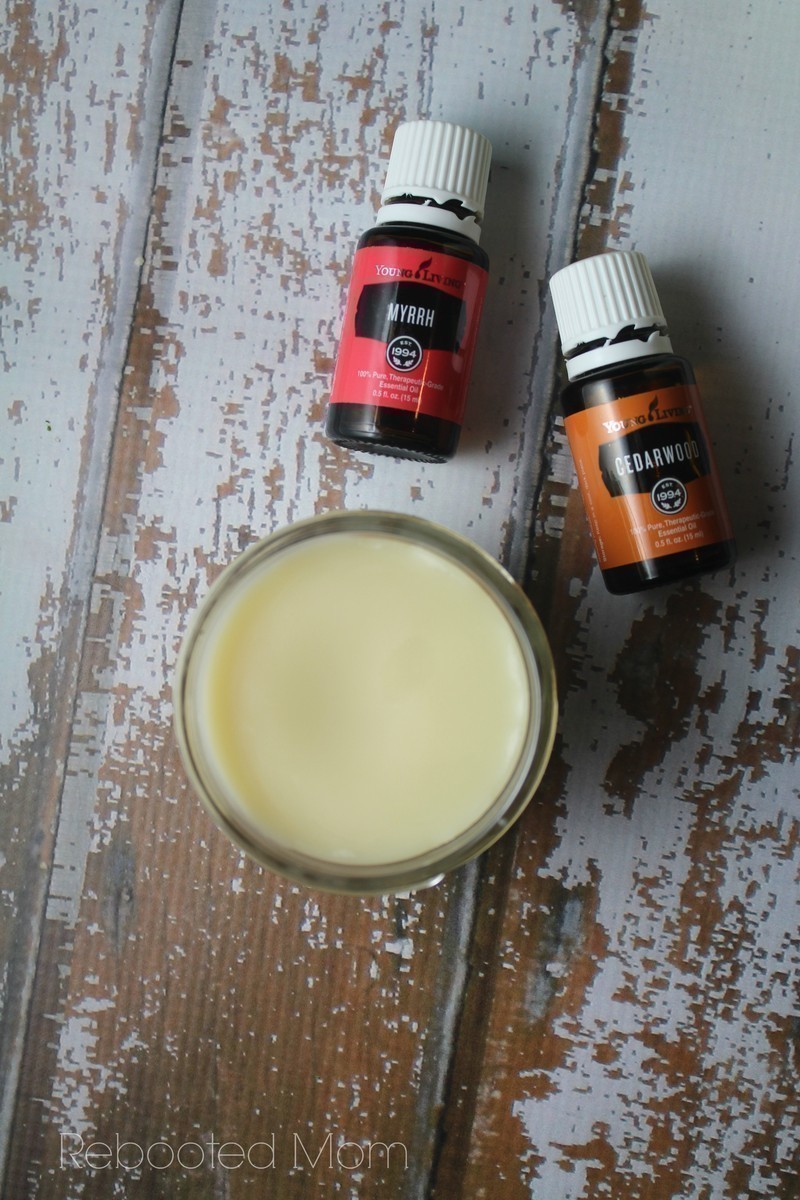 It's not only cheaper, it's easier than toting kids or waiting for sales – PLUS, the best part is that you know what goes in it. We used Cedarwood and Myrrh – we love using Cedarwood for sleeping at night, but it also has many other uses, too!
Cedarwood: Great for skin support, scalp and hair, and for calming the mind.
Myrrh: ALSO great for helping support dry, chapped skin
There are so many more reasons to use both of these together – except the FDA doesn't like us to be too descriptive. In these cases, google is a great resource to read up on both to see why we love them so much for our skin.
In my case, dry hands are from washing dishes 25 million times a day. Though I have a dishwasher, it is undoubtedly impossible not to to wash dishes when you have lots of kids that like to eat all the time. This moisturizing hand cream is perfect for helping to support dry hands!
Easy DIY Moisturizing Hand Cream
You'll want to have these items on hand:
1/4 C. Shea Butter – we use THIS
1/8 C. Almond Oil – we use THIS
1 Tbsp. Beeswax Pellets – we use THIS
10 drops Cedarwood Essential Oil
10 drops Myrrh Essential Oil
To make, just use a double broiler OR, glass Pyrex Measuring cup set inside a pan of water with 1-2″ of water on the stove. Add the Beeswax and the Almond Oil first until melted. Then add the Shea Butter at the end (if you heat this too much it gets really grainy so less heat is better!)
Once all items are melted, then take off the stove (carefully – it's hot!) and let it sit for 3-5 minutes. Then add your essential oils, mix well and pour into a 4 oz jelly jar
Don't have Cedarwood or Myrrh? You can actually use Lavender, too- it works just as well for skin support.