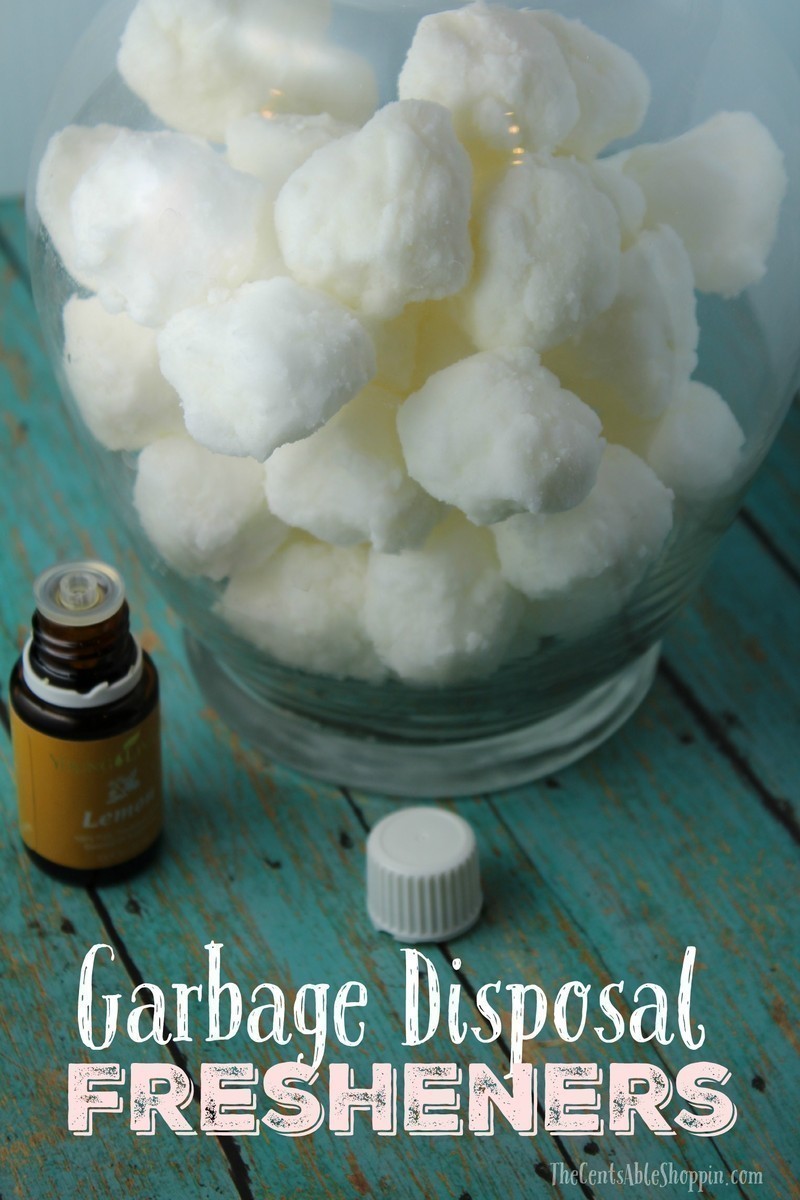 Do you think these are cotton balls? If you do, then you are wrong! :)
They are little Garbage Disposal Fresheners. Now let me start by saying that you don't need to have these.
If you have a stinky garbage disposal (and we all do from time to time) .. lemon peels and orange peels work wonderful, as does ice and baking soda. I have always been excited for lemon season because that means my disposal gets plenty of cleaning action.
But lemon season doesn't go all year here in Arizona – and so when they are out of season, this is a great alternative. Not to mention, if you love a good DIY, this is just something different you can do.
Keeping the disposal clean is always great – because over time it does have a tendency to get smelly.
DIY Garbage Disposal Fresheners
Lemon is amazing for cleaning up market off of the walls, getting burnt pans clean and cleaning scuff marks off floors, too!
Instructions
Mix all of the ingredients together in a metal or glass bowl – it may look dry but they mold up into balls perfectly.
You can mold them yourself (which is what I did..) or you can press them into an ice cube tray. OR you can use a mellon baller to make equal size balls from the mixture.
Lay them on a sheet of parchment paper and allow to dry, 12 – 24 hours.
We made enough for 2 months of Disposal Tablets – we just throw one in the disposal every other day, flip on the water and the disposal and let it do it's thing.
Looking for more DIY ideas for home and garden? You'll want to bookmark this before you get started.