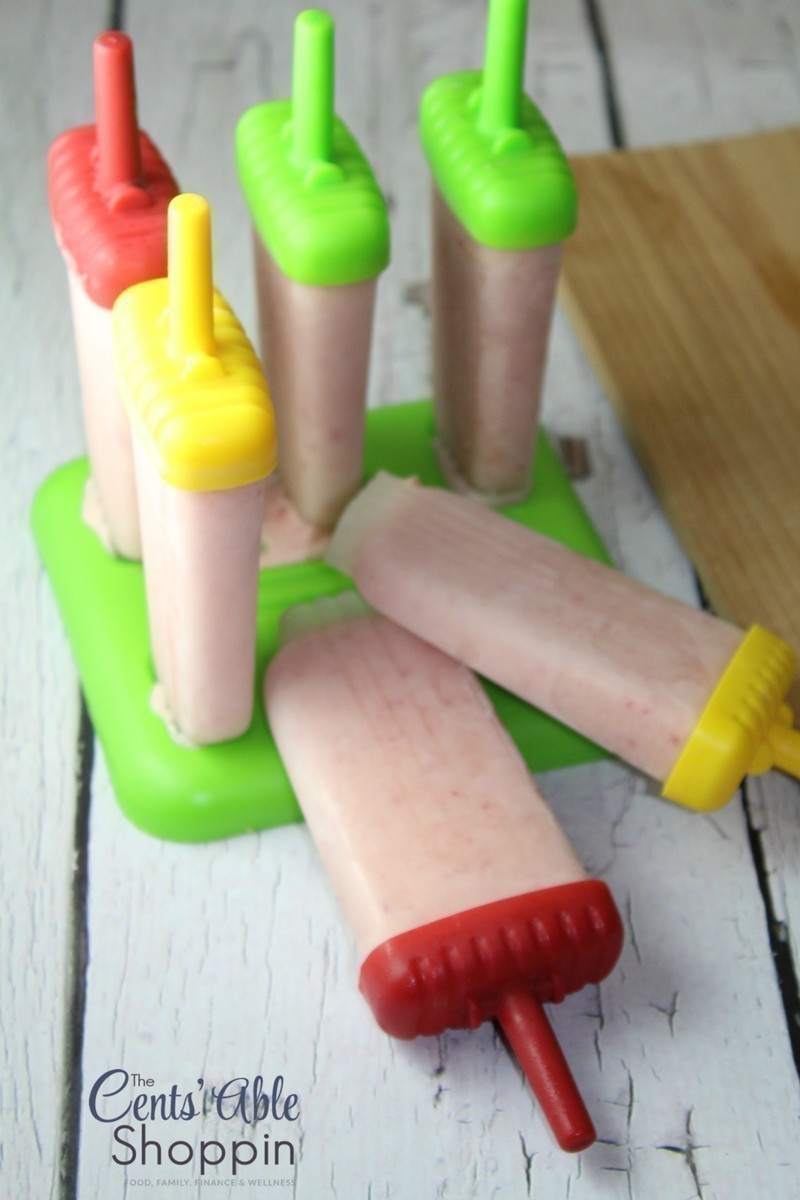 It's summer … and with the kids home for summer vacation chances are they want popsicles – right? Mine love them and thankfully it's easier and cheaper, to make our own at home.
Although you might be able to get them for $1 – $2 a box in store, most of the store varieties are nothing but artificial colors, and flavors… for those of us who don't make trips to the grocery store it's far easier to grab your own molds and use what you have at home on hand.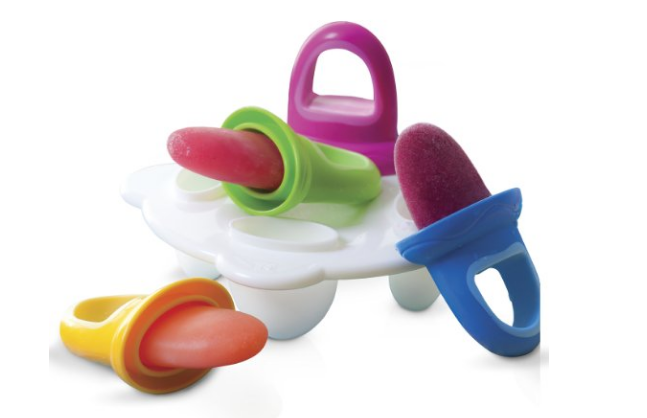 If you have little kiddos that are 6 months – 12 months of age, these Nuby Garden Frozen Pop Molds are great – you can go a step further and use your breast milk to fill up the pops.. if you have lots of breast milk in the freezer, set it in some ice to thaw it and pour into the molds.
The smaller pops are really handy if you have smaller kids.. the Nuby molds are rounded .. preventing the baby from breaking off and choking on large pieces.
It's a great way to use up any frozen Breast Milk that might be expiring soon.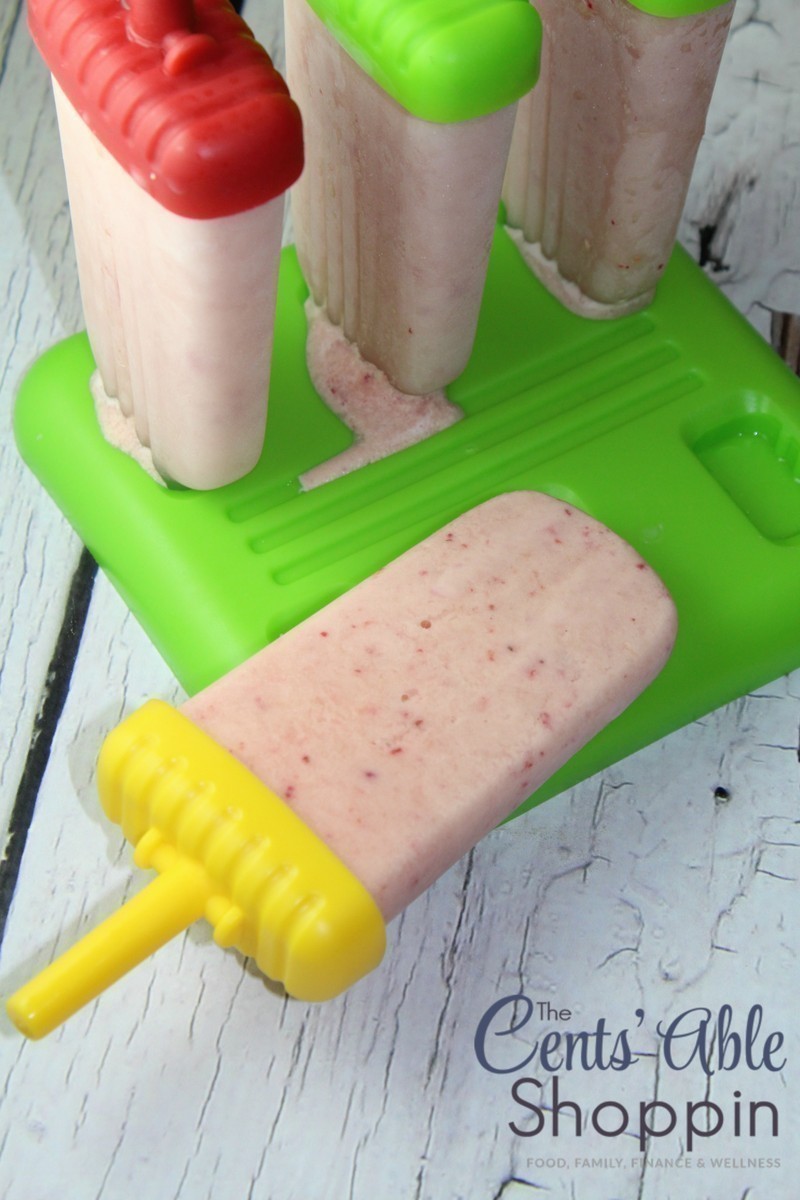 We have older kids (at least for now) so for us, we're using Raw Milk for our popsicles – combined with a HUGE bag of Organic Frozen Fruit that we pick up in bulk. You can also use fresh, too ~ depending on what you have. If you aren't familiar with Raw Milk it's great for kids and adults alike – it's full of vitamins and enzymes that processed milk doesn't have (not to mention processed milk is much more acidic, while raw is alkaline) – you can read more about Raw Milk and the benefits HERE.
We really did not measure out anything – we pulled out our blender, and just dumped things in, they turned out amazing. Use raw honey as a little sweetener and freeze for at least 4 hours. When you pull them out to eat them you will need to gently run the popsicle mold under warm water to loosen them up and allow yourself to pull them out of the pops.
Raw Milk Strawberry, Pineapple and Peach Popsicles
2016-05-24 17:48:39
Ingredients
2 C. Raw Milk (more or less)
1 C. Frozen Fruit - we used a mixture of Strawberries, Pineapple and Peaches
1 Tbsp Raw Honey
Instructions
Combine all 3 ingredients in the blender and blend until smooth - you may need to add a little milk if necessary.
Spoon into the popsicle molds, and put in the tray.
Place the tray in the freezer for at least 4 hours.
After frozen, run the popsicle under warm water to loosen before eating.
The CentsAble Shoppin https://www.thecentsableshoppin.com/
Don't have popsicle molds? We used these BPA Molds (set of 6) HERE on Amazon – they are some of the best we have tried.