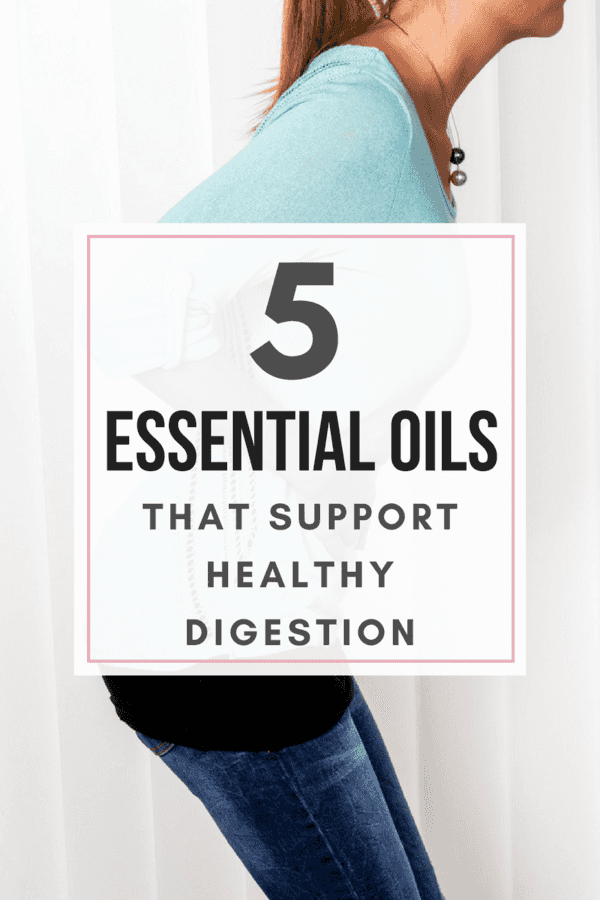 Your digestive system is always working incredibly hard – no matter what time of the day, it helps break down the nutrients that your body ingests. It then helps those nutrients turn into energy to ensure that your cells are properly functioning.
Your digestive system is responsible for 80% of your immunity – so it's important to keep it in good health.
Your diet is the #1 factor in maintaining a healthy level of digestive health.
What you eat matters.
Digestive health in the U.S. is pretty common – people have a range of issues, from reflux, to acid, indigestion, pain, ulcers, heartburn and more – and that is because they consume large amounts of processed food, grains, sugar and caffeine.
When it comes to helping that digestion, there are a few essential oils that can help provide relief – here are the best 5: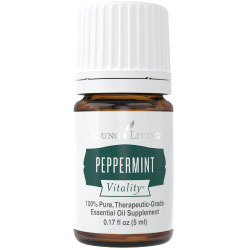 Peppermint Essential Oil
Peppermint is stimulating and refreshing – it can help provide support to healthy digestion, and elimination. Apply peppermint topically to your lower abdomen with a carrier, or you can add Peppermint Vitality to an empty veggie capsule, to your beverages (it's great in water).
Add 1-2 drops to a veggie capsule and take as needed to support digestion.
Combine 1 drop of Peppermint Vitality in an 8 oz glass of water to support digestion.
Add a few drops of Peppermint Vitality to your baked goods for flavor.
For seasonal relief, combine Peppermint Vitality with Lemon and Lavender Vitality in a veggie capsule and take periodically through the day as needed.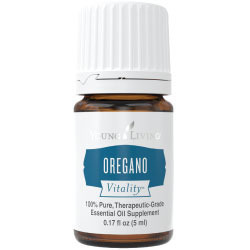 Oregano Vitality Essential Oil
Oregano Vitality is incredibly powerful – it helps support healthy gut bacteria that live in the digestive system. Take in a veggie capsule several times each day to help support a healthy stomach.
Add 2 drops to a veggie capsule and take by mouth to support a healthy digestive system..
Add Oregano Vitality to your italian recipes (spaghetti sauce, or pasta) or, your Mexican recipes that call for Oregano.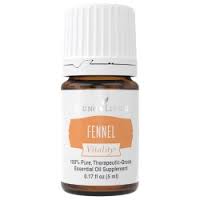 Fennel Vitality Essential Oil
Fennel Vitality is a wonderful way to support your digestive system and elimination of waste. It can also be used to support a healthy blood pressure. If you are a breastfeeding mama, you can use fennel vitality essential oil in a veggie capsule to support healthy milk supply.
Let me tell you a story about Fennel Vitality. just a few days ago, it was late at night and I was trying to catch up on the water I hadn't drank during the day. I filled up a 32 oz ball canning jar with water and added 4 drops of Fennel Vitality. I put my mouth to the jar and realized that instead of Lemon Vitality I had reached for Fennel.
What a mistake. Yucky taste. But over the course of the next few days, I had enough milk to feed an army of babies.
Add 1-2 drops to a veggie capsule and take as needed.
Combine 1 drop of Fennel Vitality in an 8 oz glass of water to support digestion, breastfeeding or elimination.
Add 1 drop of Fennel Vitality to your hot mug of tea or coffee each morning.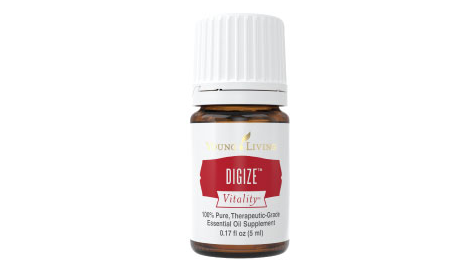 DiGize Vitality
DiGize is a healthy blend of 8 essential oils that support healthy digestion (Peppermint, Lemongrass, Patchouli, Juniper, Ginger, Fennel, Anise and Tarragon. Add a drop to water, juice or take 2 drops in a veggie capsule as needed to support healthy digestion.
To use DiGize Vitality:
Add 1-2 drops to a veggie capsule and take as needed.
Combine 1 drop of DiGize Vitality in an 8 oz glass of water to support healthy digestion.
Add 1 drop of DiGize Vitality to a spoon of raw honey and take by mouth as needed.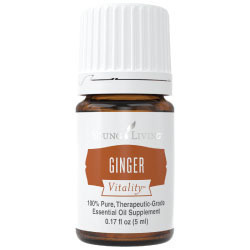 Ginger Vitality Essential Oil
Ginger is warm and spicy.. and helps support healthy digestion, a healthy stomach, and the occasional upset stomach.
Add 1-2 drops to a veggie capsule and take as needed.
Combine a drop to your mug of warm tea.
Combine a drop of Ginger Vitality with a Tablespoon of Raw Honey by mouth as needed.
Use Ginger Vitality to whip up Ginger Chews that you can take to support healthy digestion.
A note on quality:
When you are using a product that you are going to apply IN or on your body, you need to ensure that you are using the highest quality essential oil for your family. Avoid those oils sold in store, as many are synthetically created fragrance oils that are not suitable for internal use.
Aim to follow a company that is particular about their growing practices – not only how the oils are grown, but also how they are extracted, and processed.
Here in our home we use Young Living because we love their transparency, and we know that from the seed to the time they are sealed, they have the highest standards for purity and authenticity. Being able to participate in the harvest process and visiting the farms at any time is important to us… that is not something you can do with Oils from any other company.
If you are interested in learning more about how oils can support your wellness, you can find a great deal on the premium starter kit with Young Living.