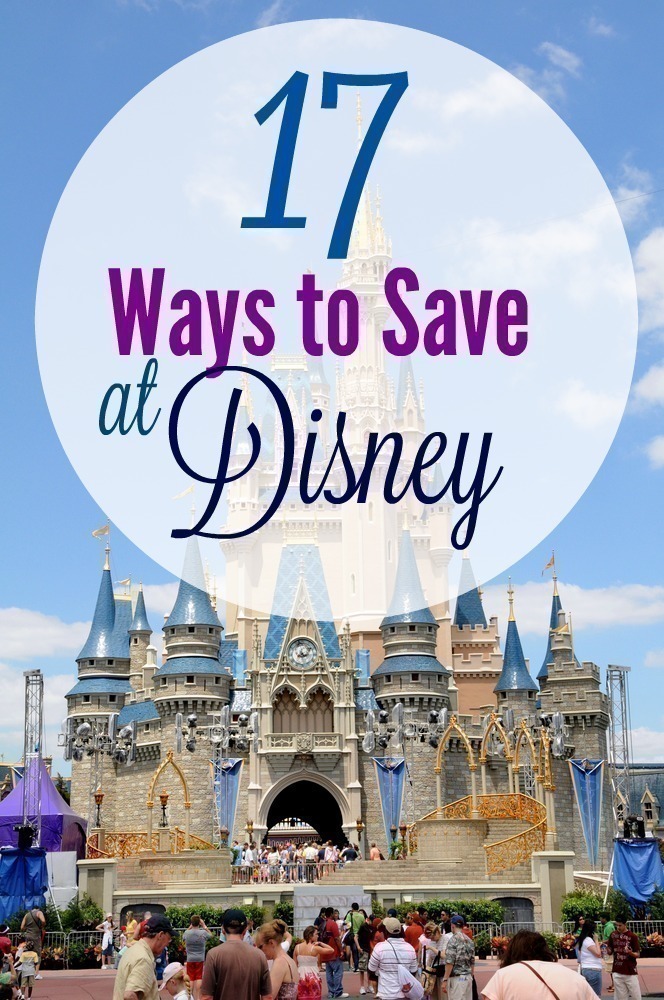 Spring is in the air… well, almost! Most of us will start to eye weekends in Southern California. One BIG destination is Disneyland. Note – I said Disneyland. .. we're not talking about Disney World. That is entirely way, too far to go!
We are planning a visit in the next month or so…. which got me thinking of ways I try to save on the trip without breaking the bank. After all, you don't want to come back without money to buy groceries, right?
My kids love going, but it seems like no matter how much you plan, you end up spending a little more than intended. The most magical place on earth is so magical that it can almost make you justify $5 for a coffee….. $30 for a T-shirt, or that Cotton Candy your kiddos want SO desperately.
I like to say it's all about the self-control – you can do it, on a budget, and still have fun. Here are 17 ways to save on your trip to Disney!

#1 – Pick up this Kindle – The Unofficial Guide to Walt Disney World 2016 – it has a lot of great information on there (and since it's on Kindle you can read it on the go, too!) and is a valuable resource for planning every aspect of your trip.
#2 – Save on Entrance if you are Military. If you or someone you know is military, you can score discounted rates for you, your spouse, and up to six family members, with the Disney World 4 Day Military Park Promotional Tickets (with Hopper), or the 3-Day Park Hopper Tickets.
The tickets may be purchased at participating U.S. Military Sales outlets by eligible Service Members (Active, Retired).
#3 – Plan your Trip for the Right Time. There is an OFF Season for Disney that you will want to make sure you familiarize yourself with – try not to visit during the holidays, and try to visit during specific times of the year to have the best experience.
Disneyland – Off Season
January 15th – March 15th
After Easter to Mid-May (Do not take the kids on Spring Break!)
After School starts in September through early-Nov.
If you do plan on going January to March, or even in October/November, make sure you bring a Jacket. California does get cold at night!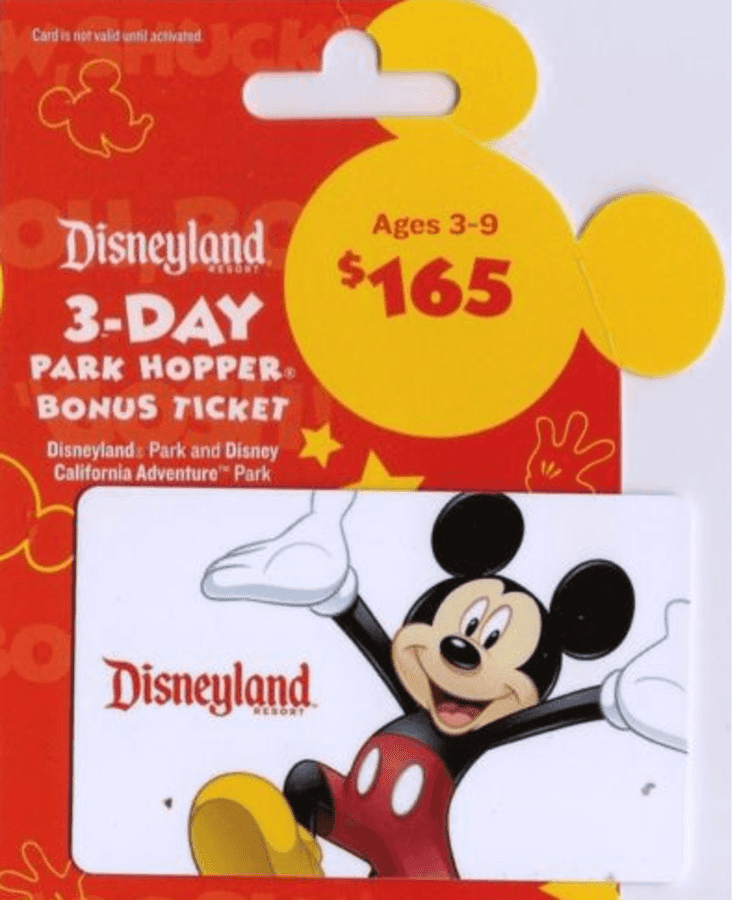 #4 – Buy ahead. I like to buy my tickets here at Safeway or Fry's. I know it's the same price but it allows me to budget the expense as opposed to smacking down $600 or more at once. I also get to score fuel points and that even with our cheap gas is always a good thing. I also like to have fuel points to take with me to use over there since they have Von's and Ralph's in SoCal and we can use our same grocery store savings cards. We can use the fuel points at the same gas stations.
You can also pick up your tickets at Target & save 5% with your Target REDCard.
#5 – Opt to Camp versus Getting a Hotel. If you have an RV then this might be the way to go – you can check out the Anaheim Harbor RV Rentals site for more information on rates, and proximity – they are open year round.
#6 – Book a Hotel with Breakfast. This is huge for us. With small kids the LAST thing I want to have to do is wake up to go out for breakfast. Usually the husband will take the older ones and feed them leaving me in the room to get our stuff ready. I don't mean cold cereal – we sit, we eat, we eat more, and not I try to make sure they eat more than just cold cereal.
The last thing I need to hear after getting in the car that morning to drive to Disney is "Mom, I'm hungry". My kids do that All. The. Time. It is my PET PEEVE. (Ok – rant over!)
I try to get everyone a good hearty breakfast. Most hotels have a continental breakfast – that's a requirement for us. For us we HAVE to be close to a grocery store – preferably Sprouts or Whole Foods so we can pick up some good quality food in case the hotel breakfast isn't really what we had hoped.
#7 – Make sure your hotel has a mini fridge at the least. I store snacks there and other miscellaneous goodies.

#8 – Pack your lunch. Sandwiches, and finger snacks like Clif Bars from Amazon can save you at least $50 bucks in Amusement Park lunch expenses! The great thing is the kids can easily eat these while you stand in line making line standing not so horrible.
#9 – Pack snacks. Lots of Snacks. Head to Amazon and stock up on Clif Bars – or, opt for Fruit Leather from Sprouts too – both are great to take. Costco has organic milk boxes you can score … 24 for just around $14 – $15.

#10 – Shop for Tees here at home. Walmart usually has a great selection of Disney Brand/Theme Tees for little kids and adults. I like to buy them and be ready.
One day we are all in Mickey Mouse Shirts, one day we are all Frozen (have you guys seen the Olaf men's tees?) etc. Spending $5-8 bucks here as opposed to $20-30 there is a huge difference. I also like to stop at the Disney Store Outlet at the Mills to find some cute stuff at a fraction of the cost.
#11 – Visit the Town Hall to Pick up a Special Button (1st Anniversary, Birthday, 1st Trip to Disney, etc). The button may score you some perks around the park – from shorter waiting to extra fast passes & more.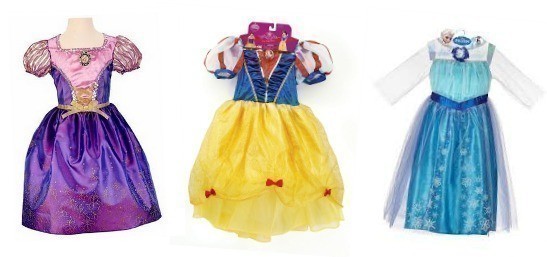 #12 – Bring ALL of your Disney Dress Up Princess Dresses with you. I will never forget my daughter being 4 and wanting to wear it all over the place. The same dresses there are in excess of $50 or more – avoid that temptation to give in to her temper tantrum by bringing HER dresses with.
#13 – Don't buy Water at the Park. ANY Food Stand will give you Ice Water for FREE. (Just make sure you also bring bottled water with you too so you aren't paying upwards of $5 for a bottle!)
#14 – Use Discount Sites. Going back to our book a hotel option, I've used Groupon for good discounts when going to SoCal. I also use Hotwire. Make sure you research the area to make sure you don't end up on the wrong side of town and spend your time on the 405 Freeway.
#15 – Set your Gimme Budget. I give the kids $20-30 bucks to spend and THAT'S IT.
For the younger ones I like to sneak into Walmart or Target here locally and buy them a special Disney toy and hide it in my suitcase. On the first day or the last day, up to you… I surprise them with it and 9 out of 10 times its enough.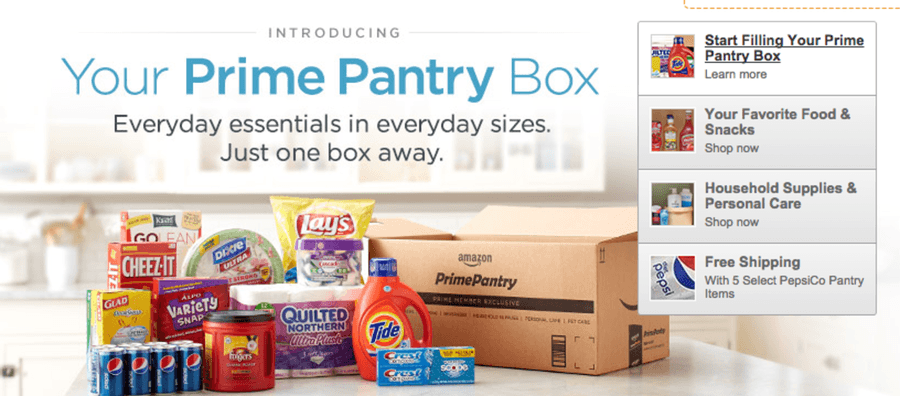 #16 – Use Amazon Prime Pantry. Send a Box to your Hotel from Amazon Prime Pantry. It's also a great option for baby items and might be cheaper than the local market.
#17 – Bring your Essentials & First Aid Kit. Make sure to pack batteries, sunscreen, chapstick, Band-aids & Advil, etc. Nothing like paying $10 for 2 AA batteries at the park to make you wish you had grabbed from your stockpile. Same thing with water. Make sure to stop by at your local grocery store here or there for a 24 pack.