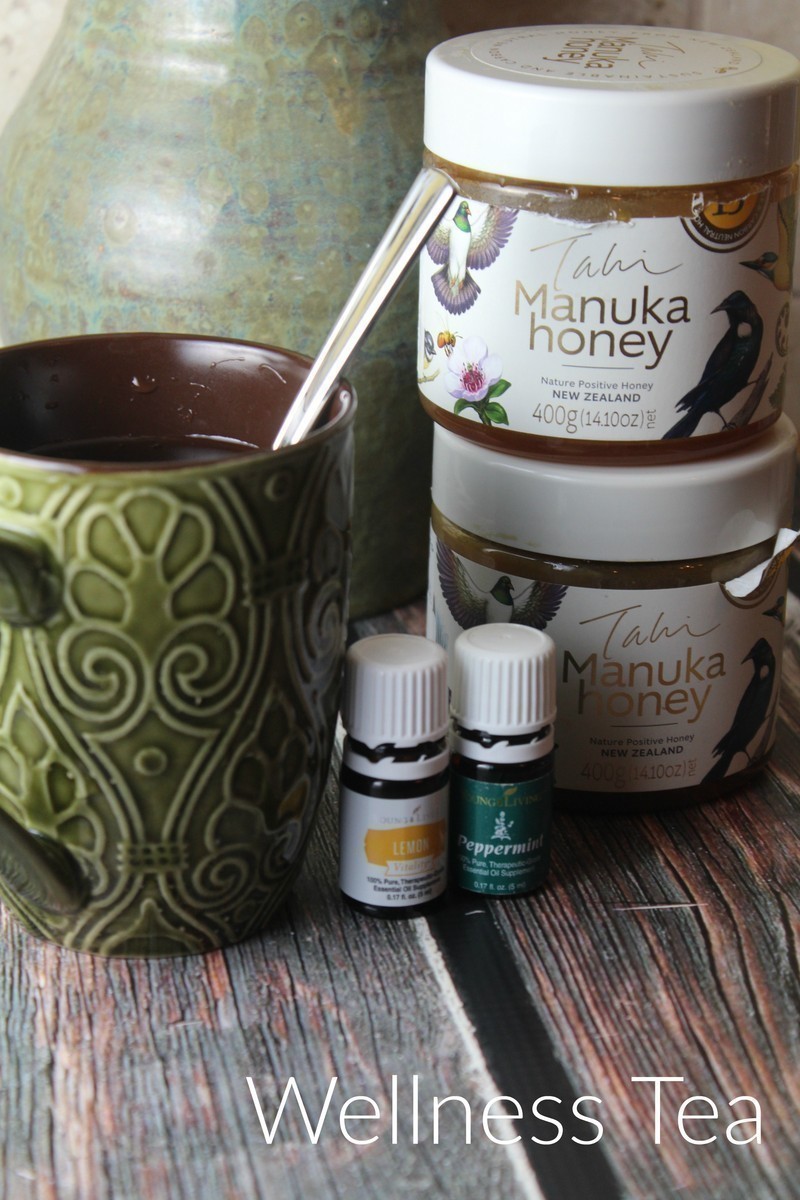 If you love drinking tea, this is an easy way to put together a mug every morning and it's GREAT for you too. My husband drinks only one kind of tea (Traditional Medicinals, Lavender Chamomile) and he's really particular about anyone else using his tea.
So it's better left alone …
My kids love tea at night after dinner, and I love to have 1-2 mugs in the morning before I take the kids into school.
Wellness Tea
We use Peppermint because it's great for Digestive Support (and energizing – especially in the morning!) while Lemon is great for Circulatory Support and Cleansing. We recently wrote about the benefits of drinking Lemon Essential Oil in the morning before you eat.
Why not just Lemon Juice?
Lemon Essential Oil absorbs into the liver MUCH better than Lemon Juice.
Not only will it increase your focus and energy levels, it will also work well for respiratory support, and is great to support your body (everything from heartburn to liver support, kidney stores & more..)
Unlike Lemon Juice, Lemon Essential Oil contains 68% d-limonene... it's a non-toxic part of citrus fruit, and herbs.. it's a wonderful way to boost to your body's natural defenses.
Can any Honey work?
You can use ANY honey that you wish – Raw or Manuka are probably better than store bought honey. I try to stay away (far away..) from the Honey sold in stores – most of that honey isn't really honey at all.
We use Manuka and have for at least the last year – it was ONE natural form of self healing that my husband needed for some of his medical problems. Because we avoid using prescriptions, it's important that we find alternative ways of care and although Manuka is expensive, it was better for him long term. You can read about Manuka Honey HERE.
It's extremely important that we use quality Essential Oils – as most lesser pried in stores are not ingestible and are fragrance oils ONLY. We really love Young Living (we've been using them for three years!)
Right now you sign up for a Premium Starter Kit offer for this month + $40 in BONUS items too.
Head here to read more about why WE picked Young Living, & how you can get started, too!