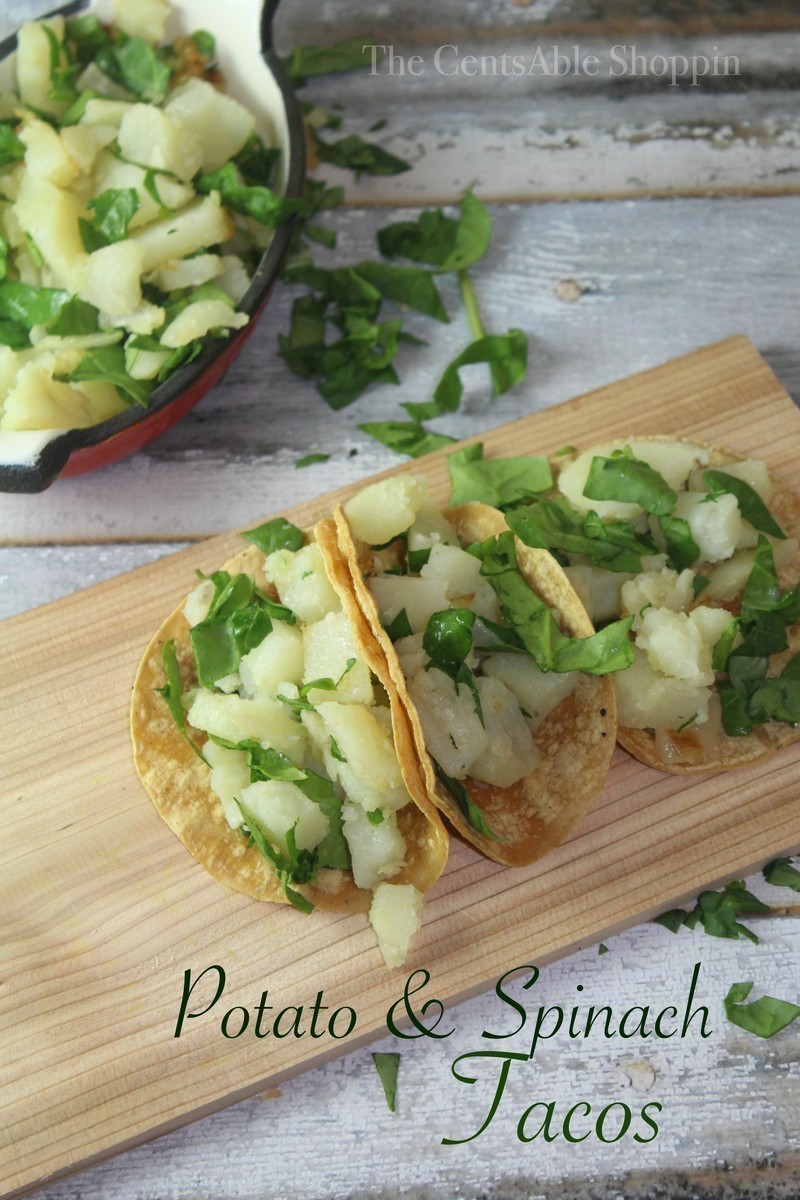 If you are looking to lighten up on your meals and go meatless, that's great – eating meat is something that many people feel is needed for protein. Truth is, you can get that same protein from many plant-based foods too.
We cut back meat quite a bit – not too shocking really. If it was anything it was a budget saver. It's truly remarkable what you create for dinner when you don't allow yourself the opportunity to go to the store.
Every week we pick up our CSA Share and this past week we had Spinach – our most recent share had Potatoes. I LOVE potatoes … they are a must for us in our house. But we are a little picky on our potatoes – which is why we are glad we have a CSA – all of the produce is farmed without chemicals and pesticides, so we know we are getting great quality items.
(If you aren't sure why you would want to eat clean Potatoes, then read our last post).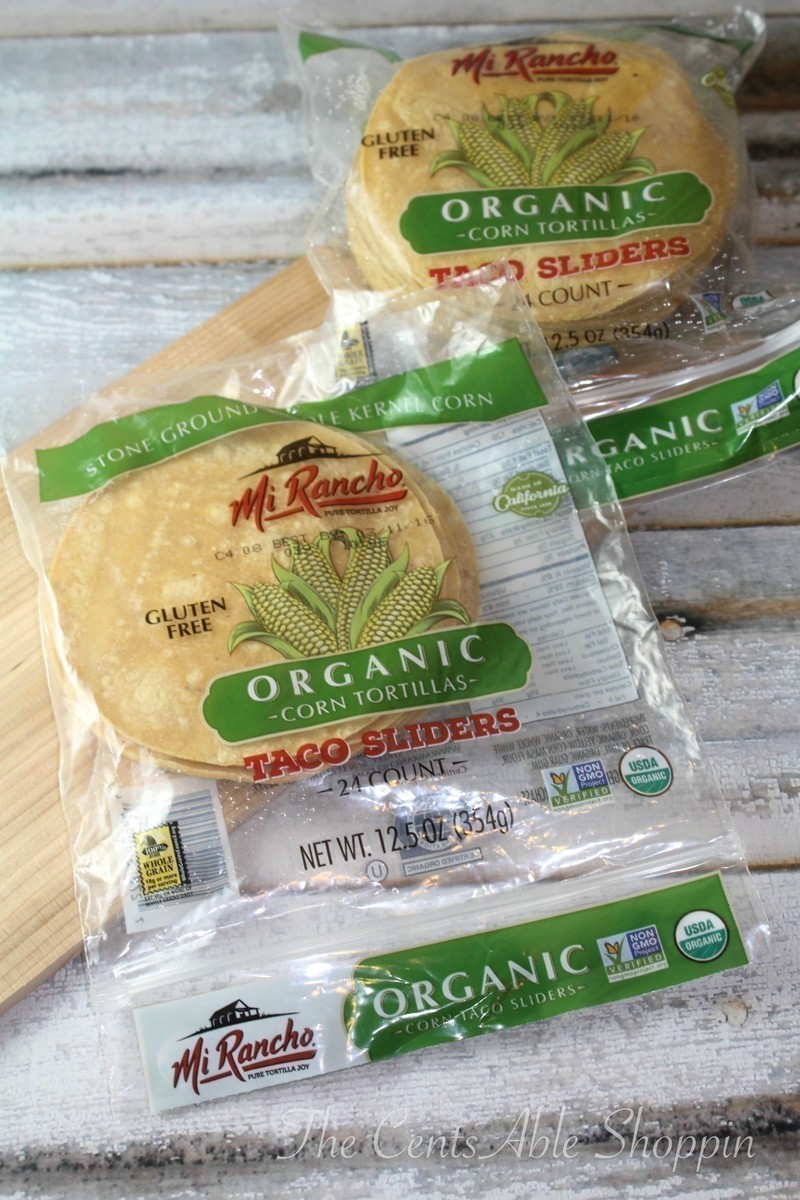 If you make these, pick up the organic corn tortillas – you can find them at Whole Foods… they are such a great price for 24.
These tacos are SO easy to make. Even better, we used our Instant Pot to steam the potatoes which took just 13 minutes (for 2 large bakers!) We used that 13 minutes to load up the dishwasher and set the table.. next thing you know everyone was done and the sink was full of dishes again.
Poor mom. ;)
Diced Potato & Spinach Tacos
2016-03-05 00:49:12
Ingredients
1/2 Onion, diced
3 Cloves Garlic, diced
2 large Russet Potatoes, skinned and quartered
1 - 1 1/2 C. Fresh Spinach, chopped
Non-GMO Corn Tortillas - we used Mini Taco Size
1 Tbsp Coconut Oil
Instructions
Put the Trivet in the Instant Pot
Place skinned and quartered Potatoes on top, push MANUAL for 13 minutes
Quick release the Instant Pot
Remove the Potatoes to a cutting board and dice
Removing the trivet, add the potatoes back into the pot with 1 Tbsp Coconut Oil and Onions, Garlic
Saute for 2-3 minutes
Add Spinach and toss lightly
Salt & Pepper to Taste
Warm Tortillas on a cooktop/griddle, and add filling
You may use Queso Fresco (fresh cheese) if desired, not required
Notes
Your potatoes may cook faster - we cut ours in half as they were so large, then halved again. If you cook too long they will be mushy so try for 10 minutes and if they are not yet done you can go an additional 2-3 minutes.
The CentsAble Shoppin https://www.thecentsableshoppin.com/