Follow this step-by-step tutorial to and chocolatey turtle hot cocoa bombs, perfect to enjoy or gift to family and friends!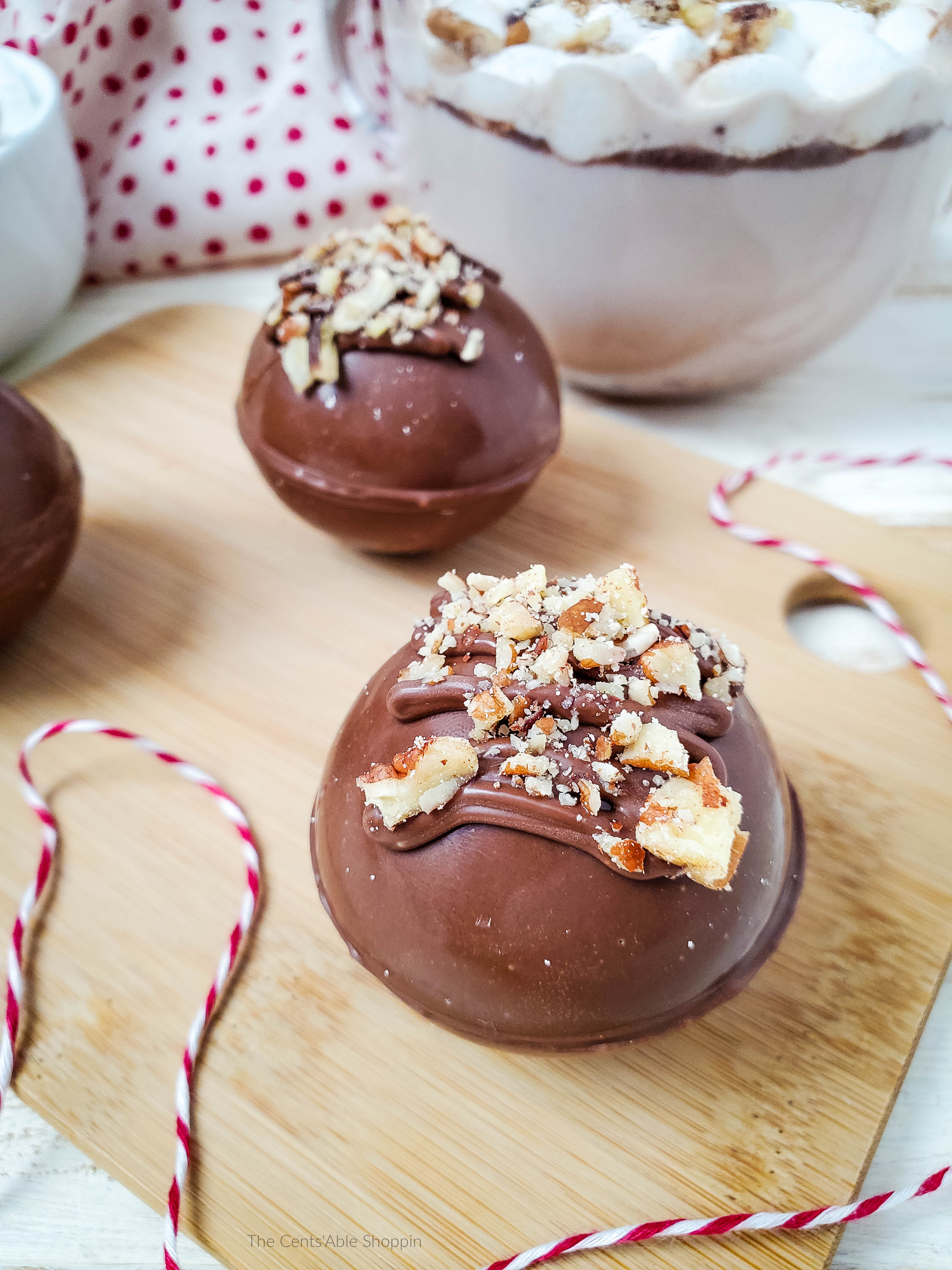 This past holiday season, hot cocoa bombs were everywhere. Every time I got on Facebook or my community board, I saw them for sale or for gift. Not only did they look incredible, they made me want to drop everything just to sip hot cocoa.
Yum… delicious hot cocoa, fuzzy socks, and a good Hallmark movie – call me wild, but that's an ideal night for me!
Hot cocoa bombs look much more complicated to make than they really are. They make the most delectable gift for family and friends throughout the holiday season. You can also get creative and switch this up to create different spins on your favorite flavors.
Turtle Hot Cocoa Bombs
***As an Amazon Associate I earn from qualifying purchases, at no cost to you.
This recipe for Turtle Hot Cocoa Bombs makes 6 – you'll want to gather your items and follow these step-by-step instructions DIY these yourself!
Supplies:
7 oz milk chocolate melting wafers * (find these at your local craft store)

6 tbsp hot cocoa powder

¼ cup pecans

18-24 Kraft Caramel Bits (affiliate)
Silicone semi-sphere mold (affiliate)

Large plate, small plate, measuring cups, measuring spoons, spoon or pastry brush, pastry bag or ziplock bag, small microwave safe bowl for melting chocolate
Directions:
Get started by putting a large plate in the freezer. Put the pecans into a ziplock bag and crush using a rolling pin or meat tenderizer.
Pour the chocolate melting wafers into a bowl and heat in the microwave in 30 second intervals. Stir well, until the chocolate is fully melted.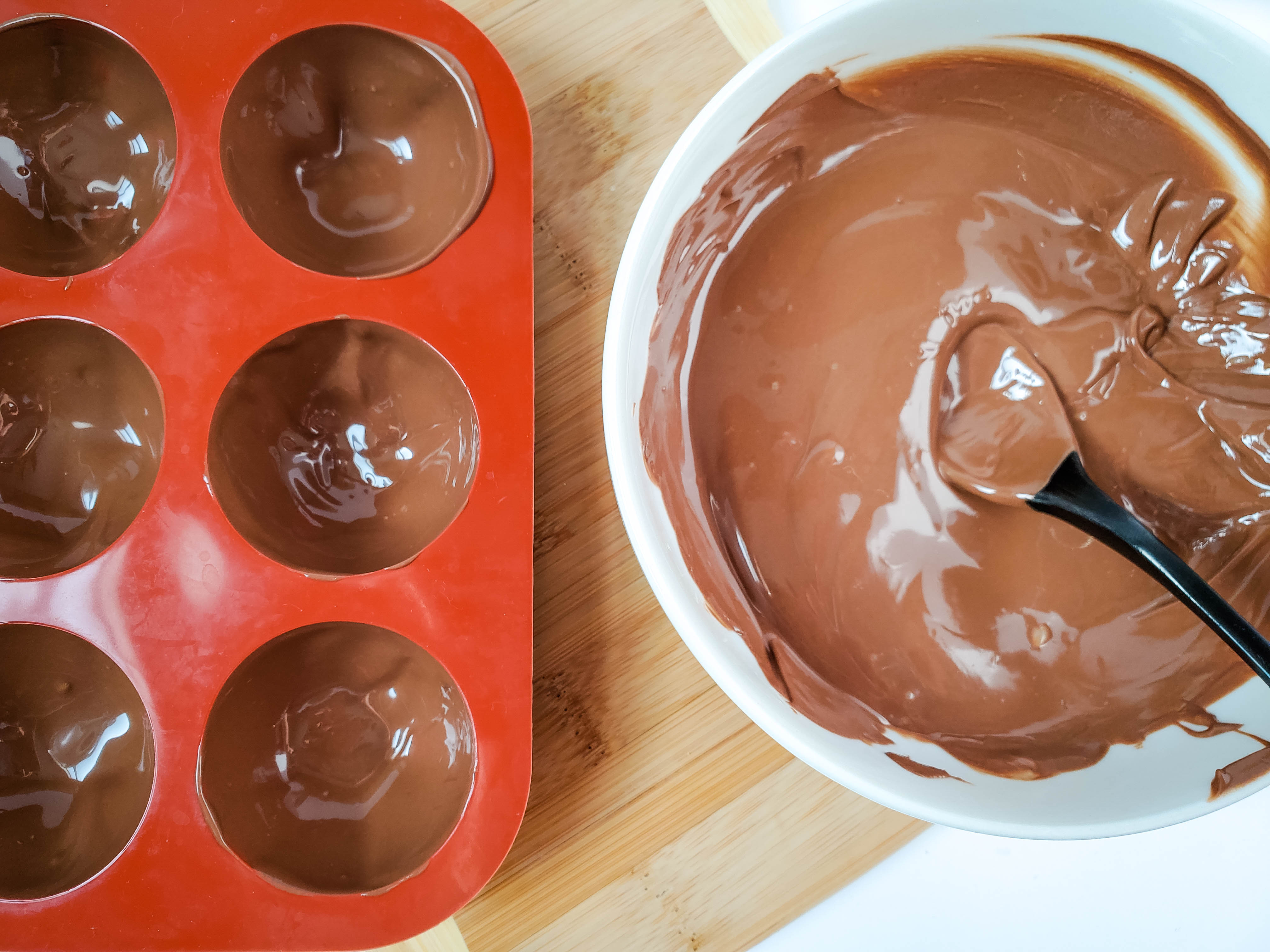 Add a small spoonful of melted chocolate to all of the mold cavities. Then coat the melted chocolate around the mold, making sure to get all the way up the sides.
Place the chocolate coated mold into the freezer for 5 minutes. Then repeat the last two steps. (Transfer the unused melted chocolate to a pastry or ziplock bag.)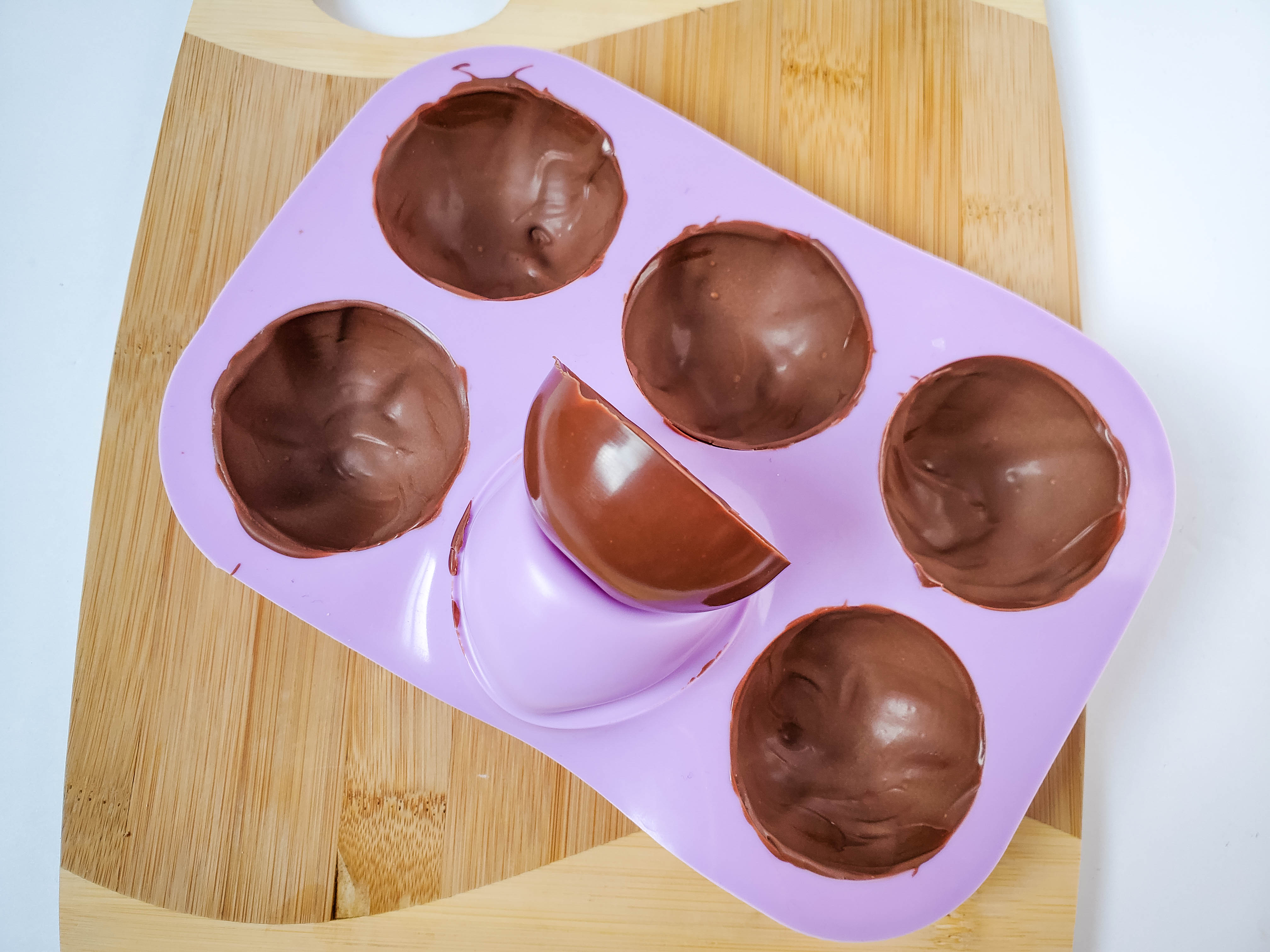 Remove the chilled plate and chocolate coated mold from the freezer. Carefully remove each chocolate coated sphere from the mold and place onto the chilled plate.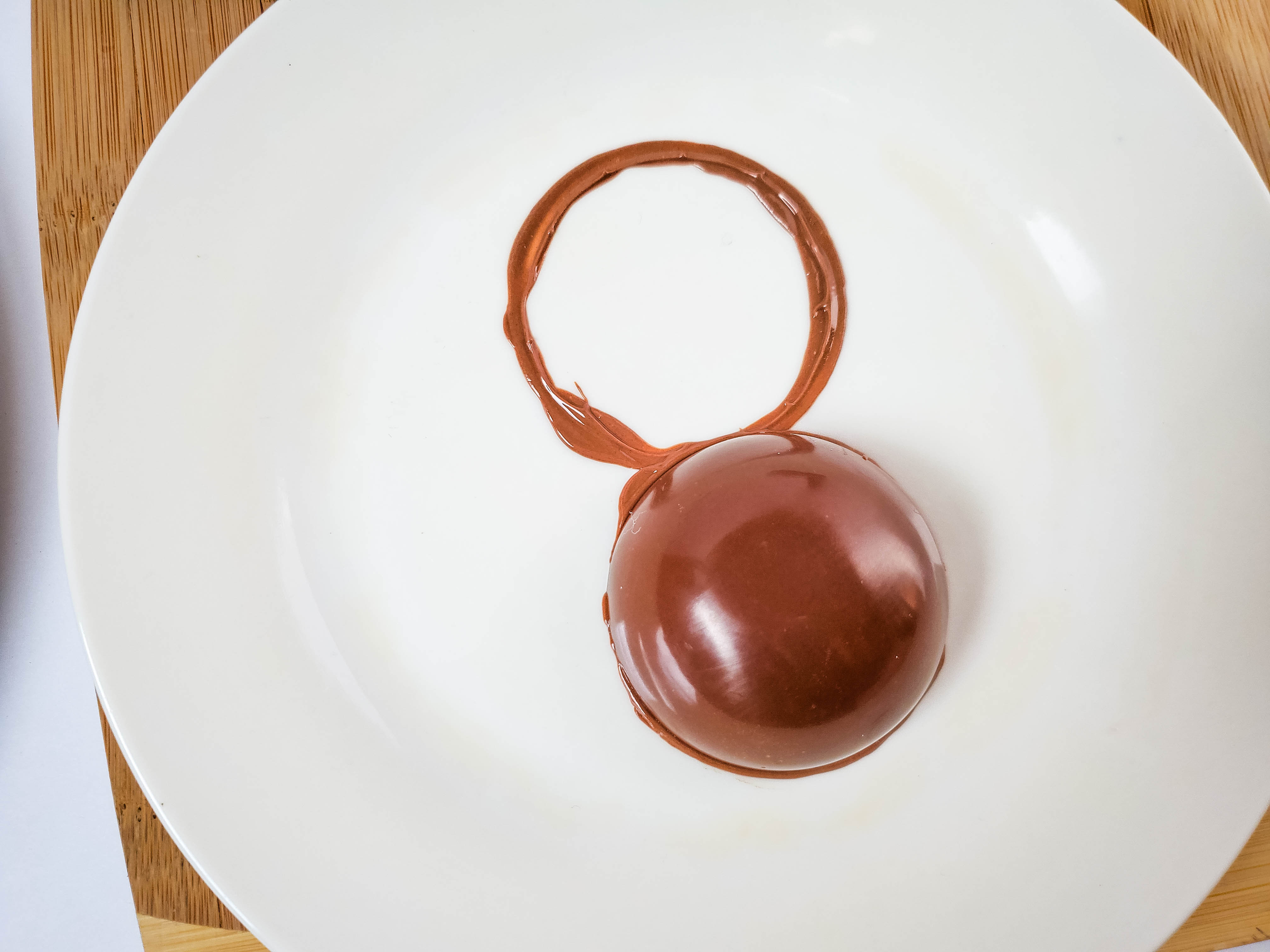 Heat the small plate in the microwave for 2 minutes.
Put one half sphere upside down on the heated plate to slightly melt the candy coated edge.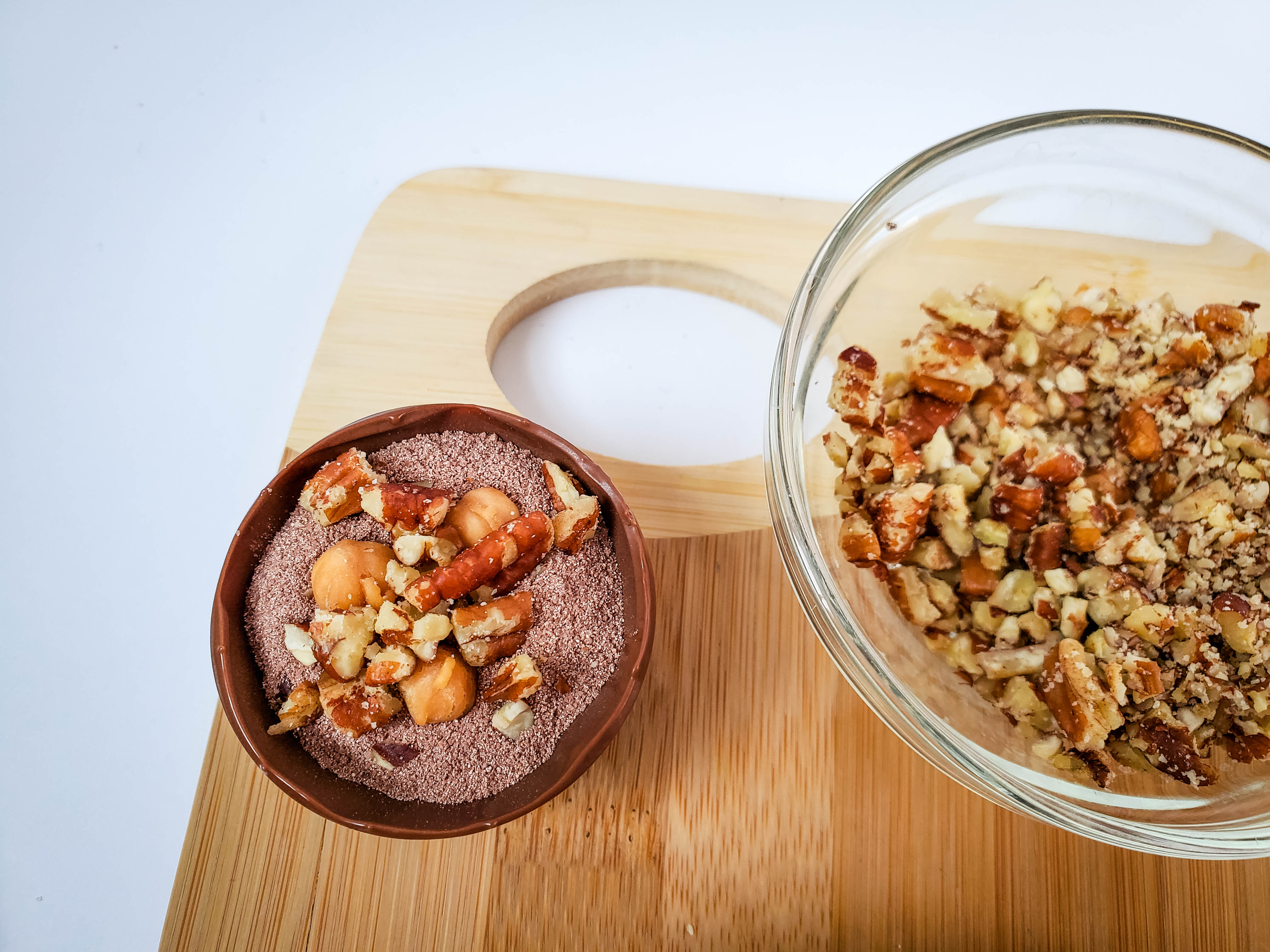 Fill it with 1 tablespoon cocoa mix, ½ teaspoon of crushed pecans, and 3-4 caramel bits
Repeat step 9 with another half sphere and adhere the two together. The melted chocolate should fuse them together nicely, but if not, just use your finger to add a little chocolate around the seam.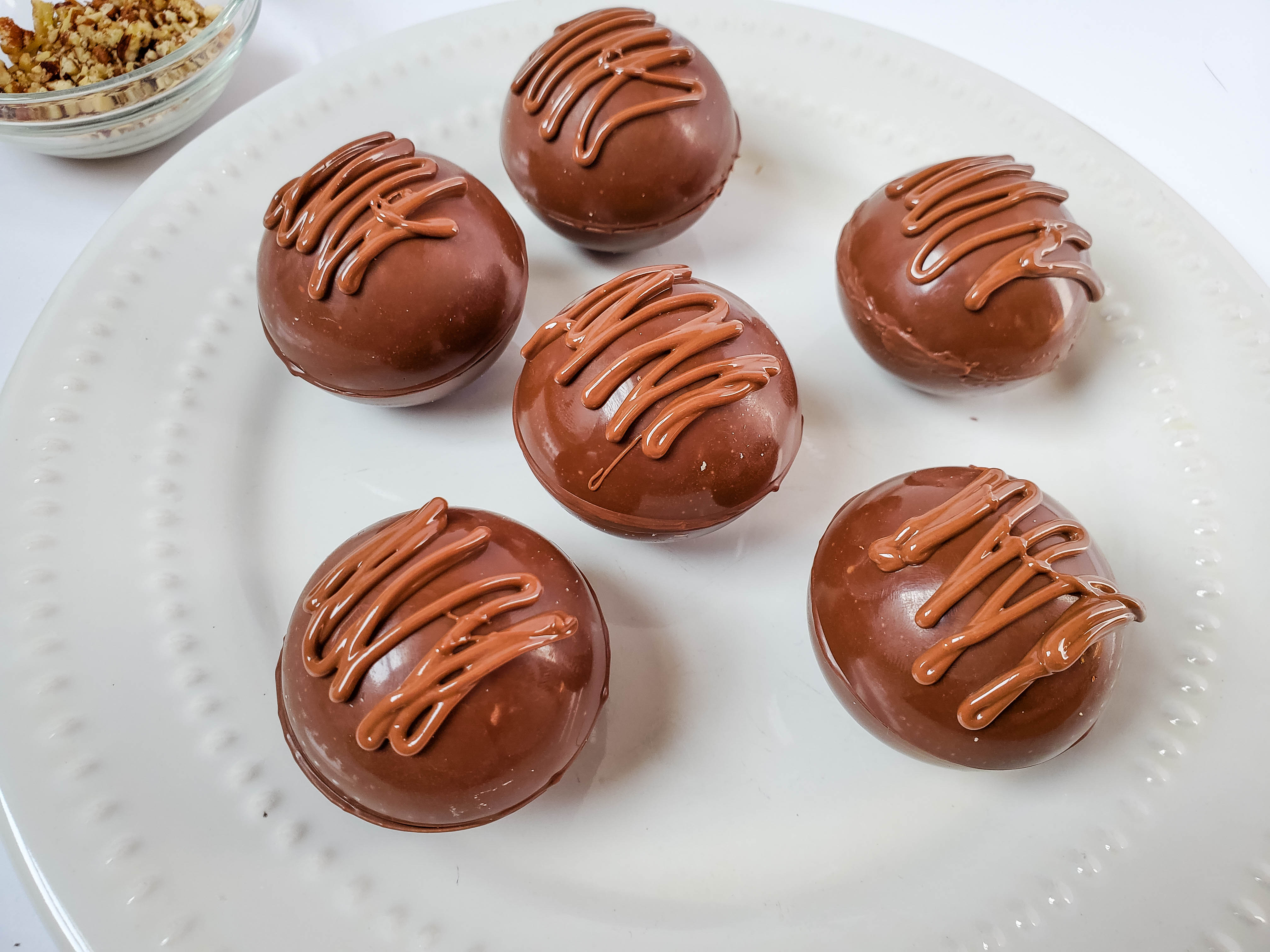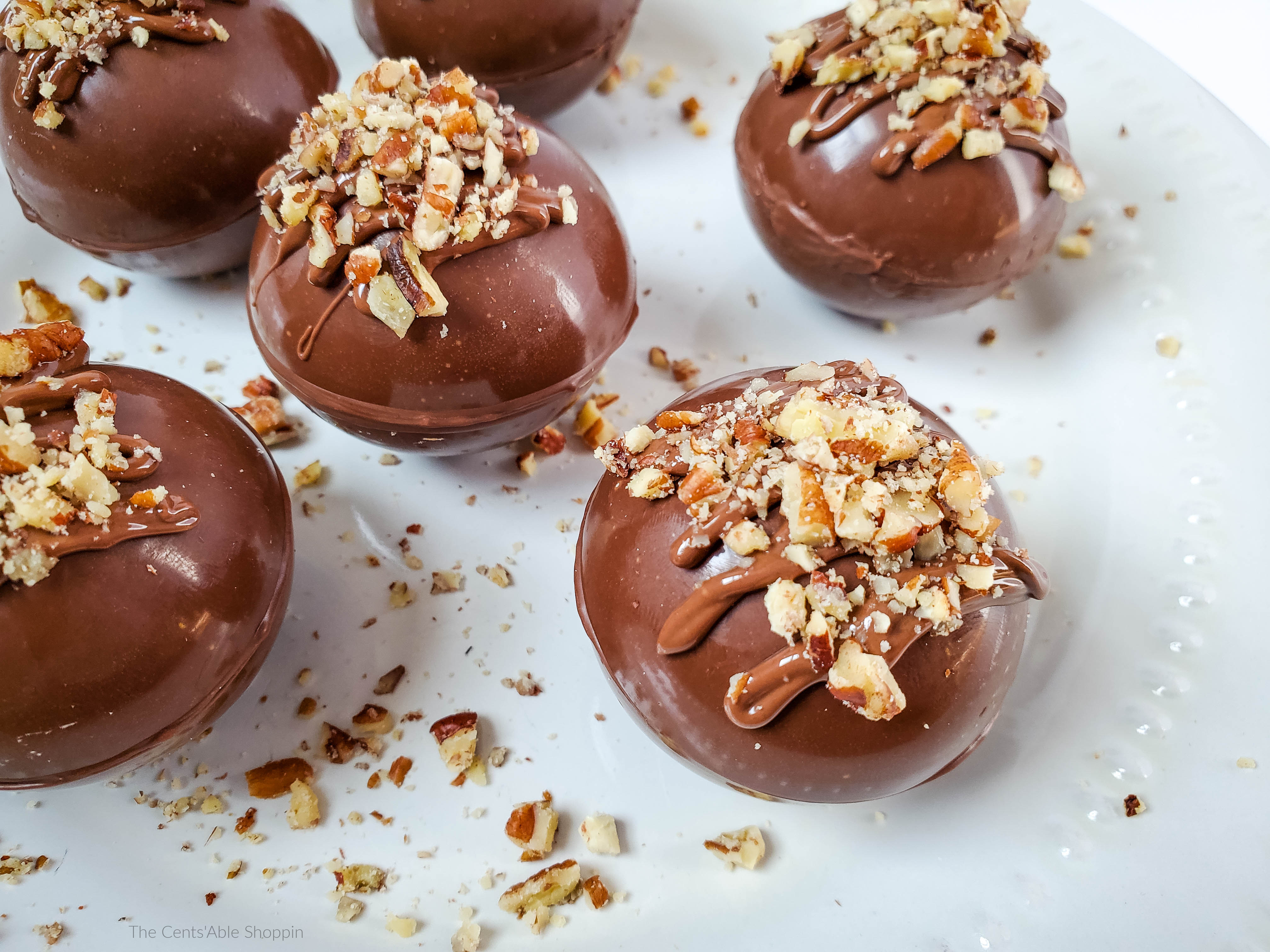 Reheat the bagged candy if needed. Then snip off the end and drizzle a little bit of chocolate over each cocoa bomb, and add more crushed pecans.
To serve, place a cocoa bomb into a mug, then pour 6 ounces of hot water or milk over the top. Stir well and enjoy.
Put some fuzzy socks on and turn on the Hallmark channel. You'll be in heaven!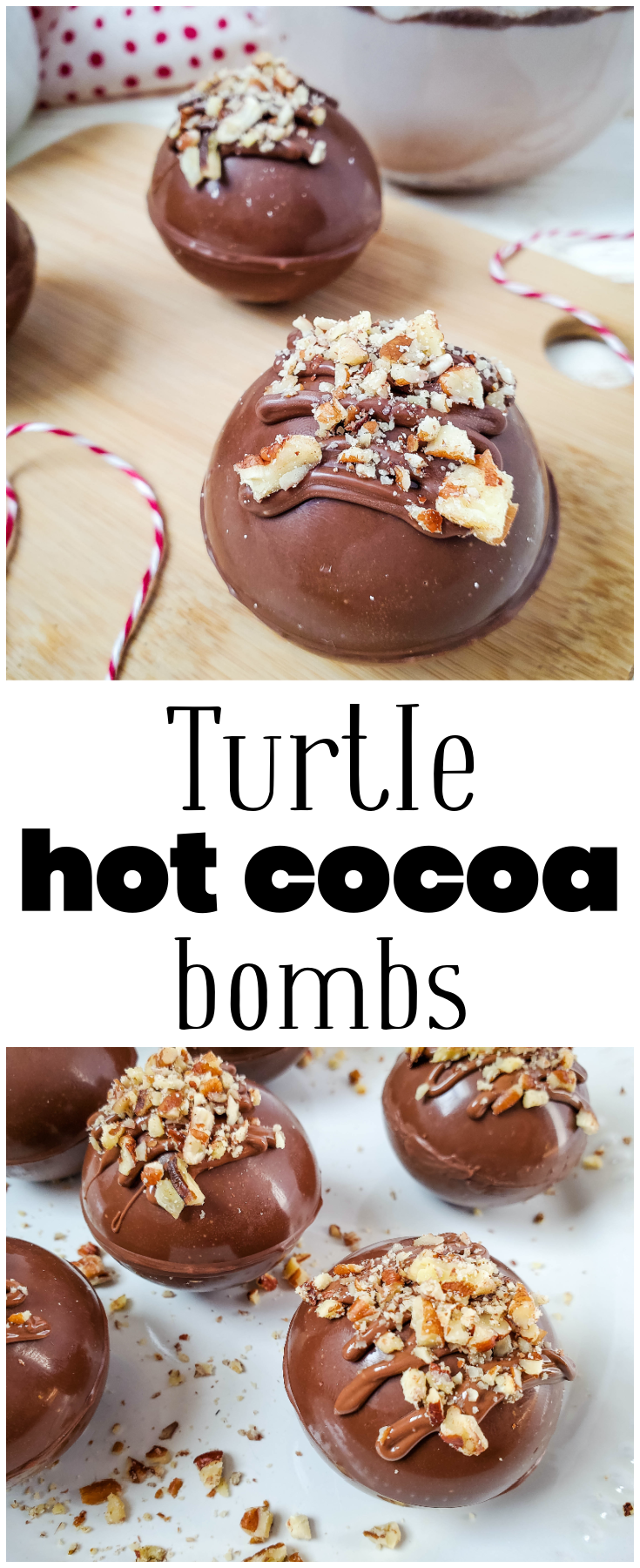 Have you ever made hot cocoa bombs? If not, have you ever had them gifted to you?