Sedona is one of the most gorgeous places in Arizona to visit. From rock buttes to canyons, here are the top things to do in Sedona.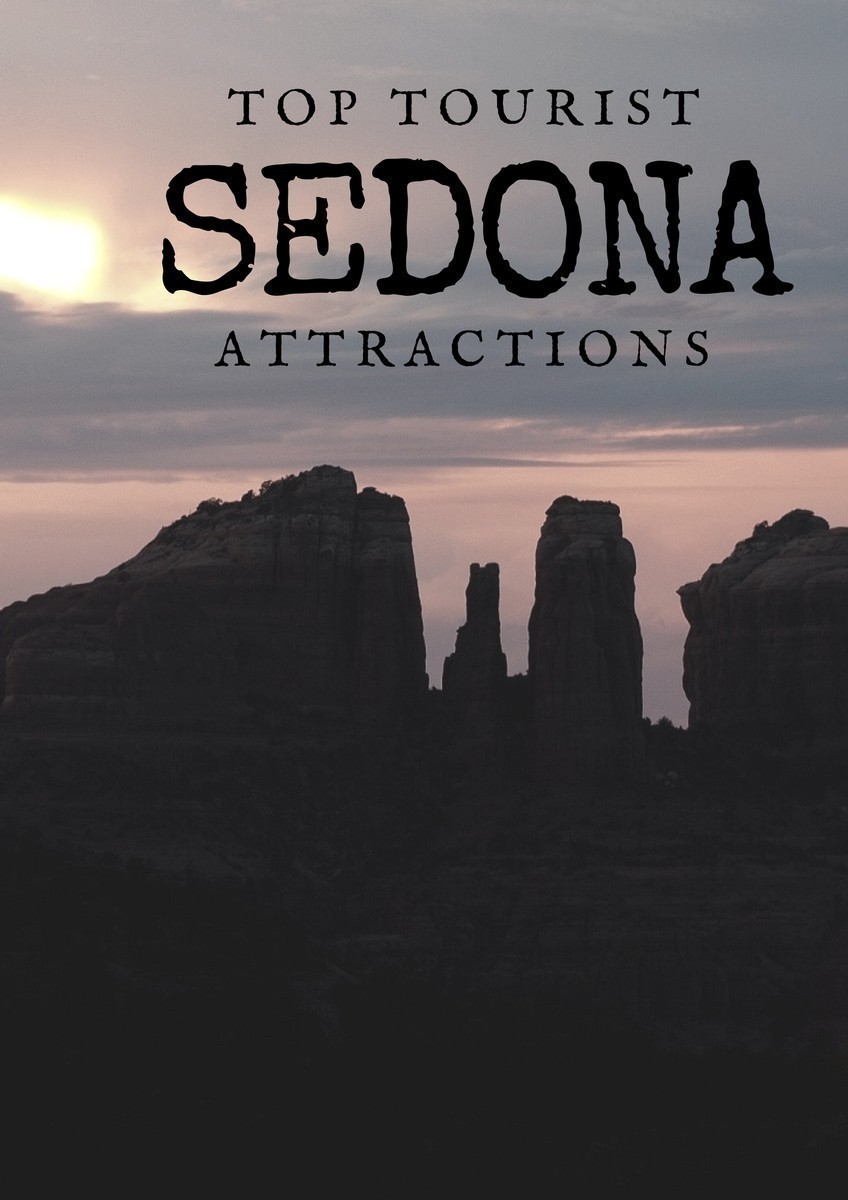 Sedona is one of the most gorgeous places in Arizona to visit. Located on the way up to Flagstaff, it's surrounded by red rock buttes, canyons, and incredibly gorgeous rock formations amidst pine forests and desert wilderness.
It's known for its mild climate and beauty, in addition to a very vibrant art community.
Sedona is one of the best places to go to experience new hiking trails, swimming holes, and picturesque views. . Take a picnic, and do some bird watching while you are there.
While some of the hiking trails in Sedona are moderate to difficult, there are many things you can do there if you have a family. Our kids love going up to Sedona. Though we try not to go in the hot heat of the summer because they don't respond well to the heat if we are out on trails.
If you are thinking of taking a trip to Sedona, here are some must visit areas to see with the family. Our favorite being the Chapel of the Holy Cross.
Such a beautiful experience!
Have you been to Sedona? What would you visit again?
Just over 4 miles, Soldiers pass trail is a moderate trail for people of all ages, starting in an urban area and leads to the Red Rock Mountain Wilderness. The trail can often times be busy, which tapers off as the trail progresses.
Allow between 2 and 3 hours to accomplish the trip, which will take you to across a wash and to a sinkhole before it goes over level ground to the Seven Sacred Pools. The trail will allow you to see scenic views south into Sedona and north into the wilderness.
To get there, go one mile west of the junction 89A and 179, until you get to Soldier Pass Road on the right. Drive another 1.5 miles to Rim Shadows Drive, then right .2 miles to a gated entry road and parking on the left.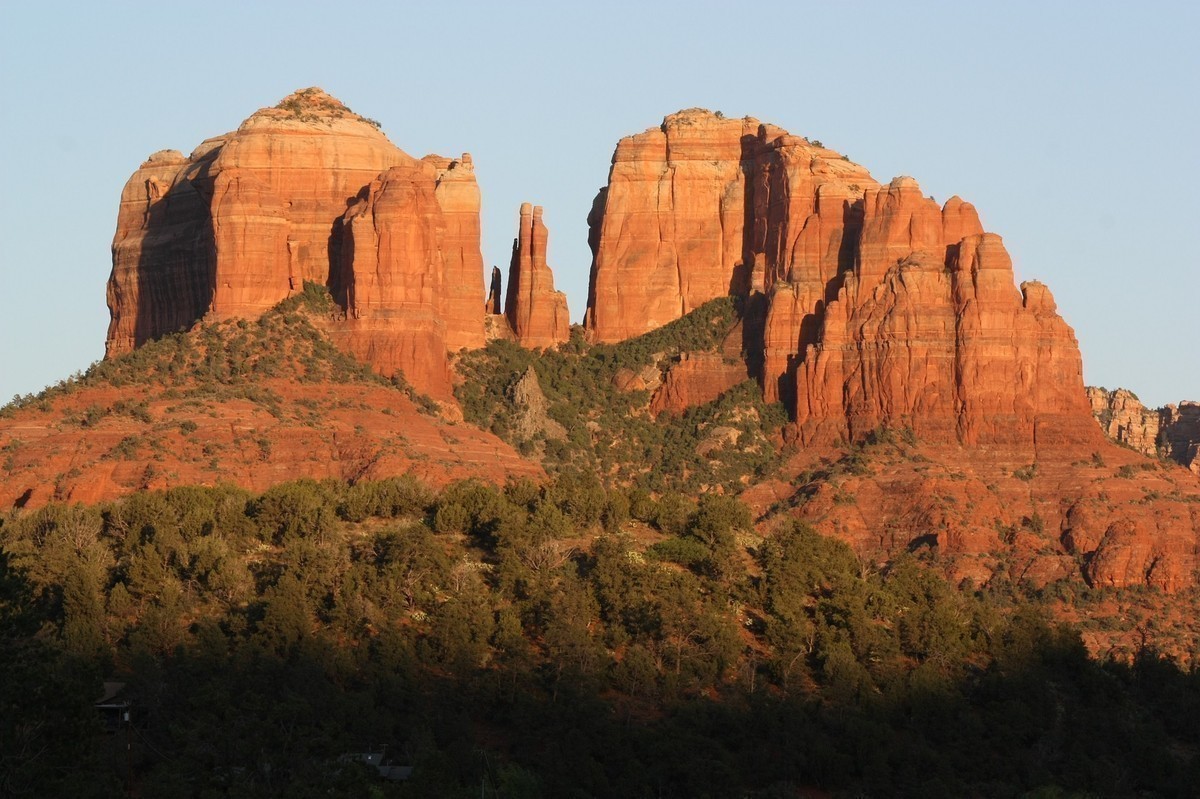 Cathedral Rock is one of the most photographed sights in Arizona. It's located a mile west of Arizona Route 179, and 2.5 miles south of the Y intersection of Rte 179 and 89A in Sedona. Cathedral Rock is situated at 4,967 feet in altitude and is a 1-mile trail located near Sedona. It offers one of the best scenic views in Sedona.
To get there, take one of 3 trails (easy, moderate, and strenuous).
Wet Beaver Creek (The Crack)
The crack has an amazing swim hole that is a popular place for locals in the warmer months. The hike to the swim hole and the crack is about 3.5 miles out and 3.5 back making it a round trip of 7 miles. It's wide and easy to follow, bring lots of water because it can get warm in the hot summer months.
The crack is surrounded by red sandstone cliffs and is a wonderful place to swim and enjoy the nice beautiful, cool water. It's best to visit in spring – fall.
To get there, take 1-17 to the Sedona exit. Take FR618 2 miles and turn left onto FR618A and look for the signs that will take you to the trailhead.
A Roman Catholic chapel built into the buttes of Sedona, the chapel finished construction in 1956 and was completed for a total of $300,000. It is on the National Register of Historic Places, its doors being open to anyone and all.
The trolly car will take you further up the mountain than cars and trucks can go, and is a must if you plan on visiting.
Bell Rock is another attraction in the Sedona area, with an elevation of 4,919 feet.
A butte, with horizontally bedded sedimentary rock, Bell Rock is also a well known vortex site as well. The trail is incredibly easy for kids of all ages. Signs are clear and maps are on the trail.
To get to the northern trailhead, take 179 south 3.6 miles from the junction of Re 89A and 179. Trailhead parking is on the left at milepost 309.8, just south of the Methodist Church.
The Honanki and Palatki Cliff Dwellings are the largest dwellings of the Red Rock area of Sedona from the Sinagua- ancestors of the Hopi Indians. There they lived, prepared meals and raised their families.
The Honanki Cliff Dwellings and rock art are located near Sedona and managed by the U.S. Forest Service. The site is open year round, from 9:30 a.m. to 3 p.m. 7 days a week (closed Thanksgiving and Christmas).
You must have an America the Beautiful Pass to park your vehicle at the cultural site, or, if not an America the Beautiful Pass, then a Red Rock Pass.
Located in Sedona, the park is originally the Pendley Homestead – a 43 acre apple farm in Oak Creek Canyon. Frank L. Pendley established a unique irrigation system that they still use at the park today. It's now named one of America's top 10 Swimming Holes – per the travel channel, we also included it on our list of top Arizona Swimming Holes, too.
The park is named after Slide Rock – a stretch of slippery creek next to the homestead. You can wade along the creek or slide down a water chute.
Admission is $20 per vehicle, Monday to Thursday or, $30 per vehicle Friday – Sunday — that's for 1 to 4 adults. Additional people are more.
Sedona has many arches (including Vultee Arch, & Fay Canyon Arch). Devil's Bridge is an arch that was created by wind and weather erosion and is a relatively short hike of 0.8 miles. Start on Dry Creek Road (4WD vehicles only), or go just a mile away for 2WD parking.
The hike is super easy and level with a steep climb at the end. The path ends right behind the arch while another goes up to the top for better views.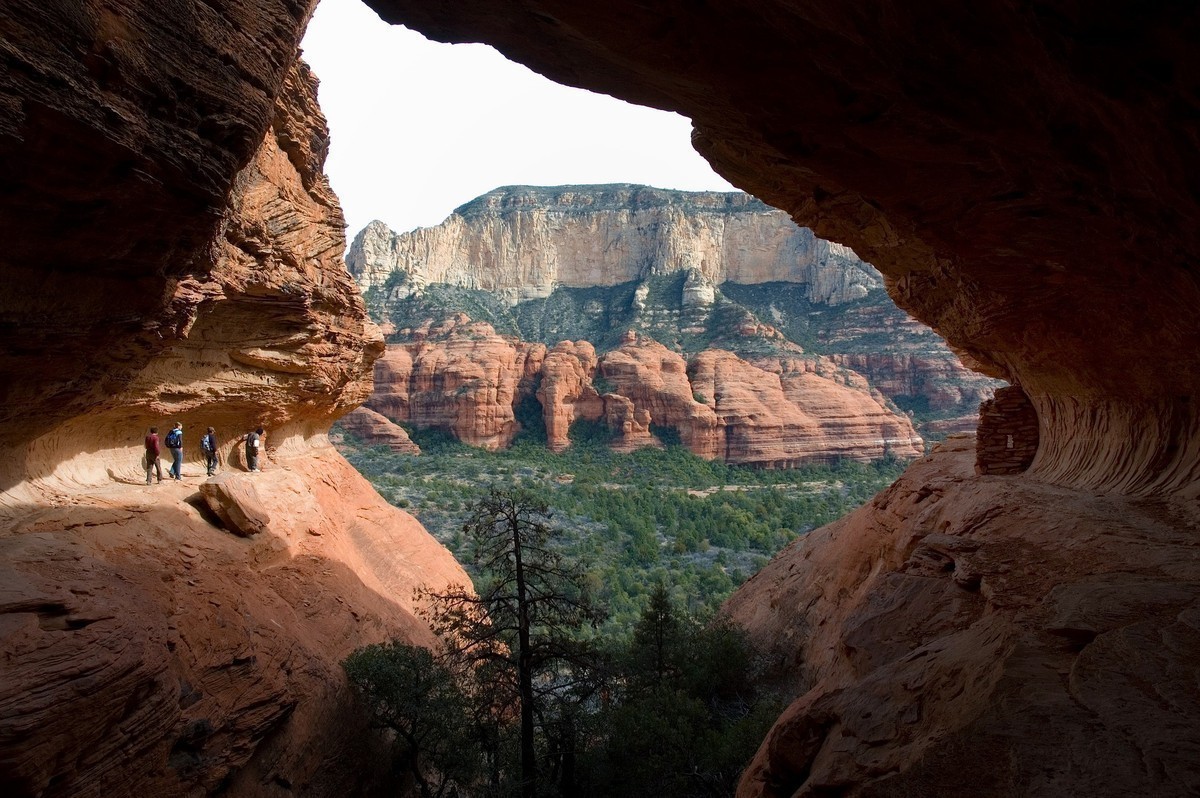 Loy Canyon Trail
Loy Canyon Trail is a relatively long trail that leads out to a beautifully quiet and tranquil window.
You'll want to leave early in the morning and bring plenty of water. The trip is just over 10 miles round trip. It starts at 5,385 and climbs to 6,591 ft for an ascension of just over 1,900 ft.
The trail can be broken down in 4 parts. It starts on a soft, sandy desert trail, and then transforms into a hard packed dirt trail, ascends into a rocky path and then turns out into a narrow meandering canyon trail.
To get there, take Rt 89A, then go north on FR 525 until you get to the trailhead, which is 9.3 miles off to the right.
Looking for more things to do in Arizona? Head here for more ideas.